Carpy Coiffeur
Hairstyles Autumn-Winter 08-09


This collection features hairstyles for all ages and many types. Each one of them is trendy and memorable without being too radical to wear every day. Smooth lines, well placed textures and perfectly blended hair colors are the elements for these harmonious looks for men and women.

Women wear their bangs longer and swept to the side in a nonchalant yet elegant way. The hair is short, medium or long and twisted into chic updos. It sparkles in the color of nature with intense browns, champagne blonde and glistening red tones.



Men keep their hair short, but full of texture. Versatility in styling is a must and facial hair is having a comeback. The range of styles goes from a 50s inspired modified rockabilly look to a tousled short crop with a well-groomed beard.


Short Neck and Long Front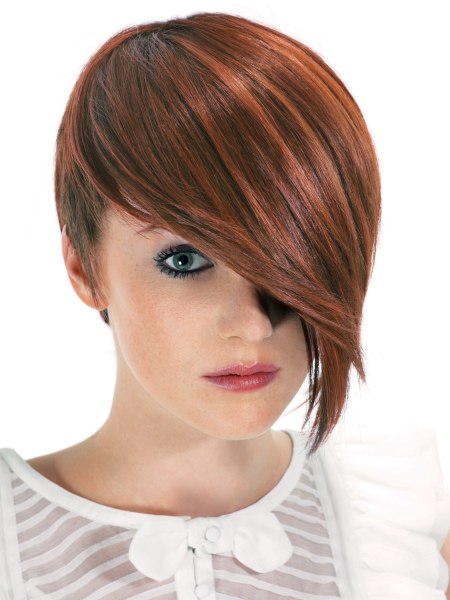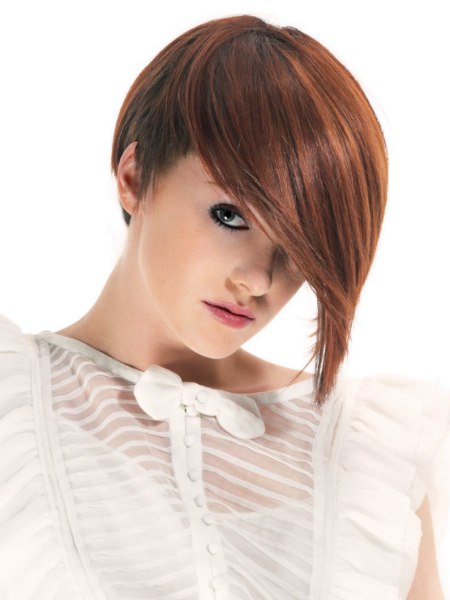 A head sized petal of highlighted red gorgeousness envelops her face in a most mysterious way. Unique, a bit daring and definitely memorable shapes and textures put this short hairstyle on top of the trendy list.

The neck and sides are cropped really short and have a finely tuned outline. The long section, in this example styled to the front, can also be directed towards the back and allows many fun styling variations.


Retro Look for Men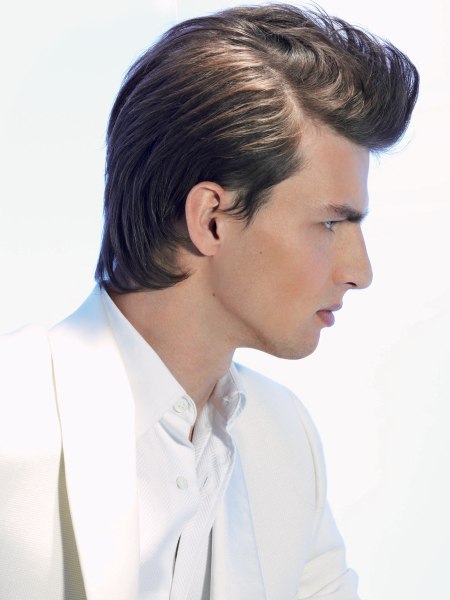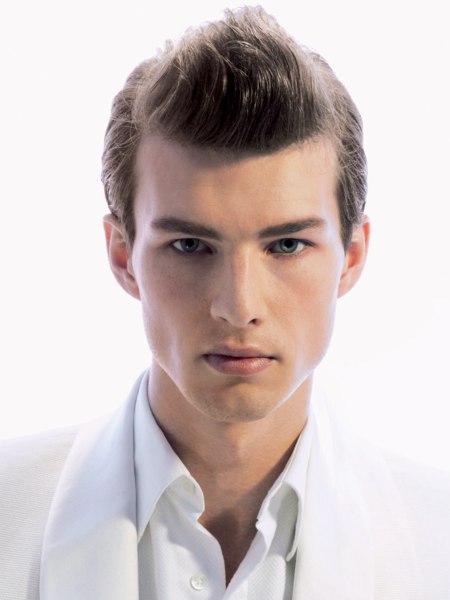 A bit of James Dean and a dose of Tom Cruise come together in this wavy retro look with a long rounded neckline and a lot of rhythm. The hair was parted low on the side, the front part built up with product for a lasting lift and then gently curved towards the back.

The movement and texture of this masculine and fashionable retro inspired look are sure to catch many eyes.


Choppy Medium Long Bob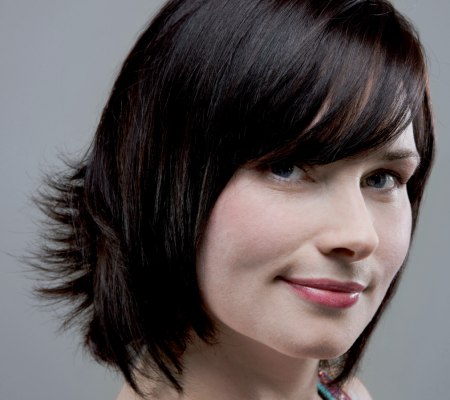 A classic in new plumage. The base to this charming haircut is a medium long bob. The usually straight cutting line has been deconstructed and now features varying lengths that add softness and much visual interest.

A side part is always elegant but the most adoring element is the wispy back that peeks around the corner in its feathery glamour.


Boyish Haircut for Women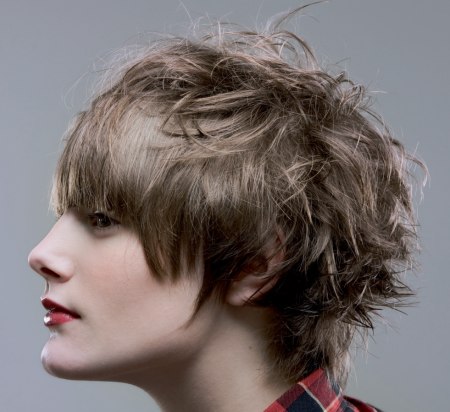 If you love contrasts - here they are. Smooth and soft encounters rough and fuzzy textures. The short boyish haircut also features an eye touching and eye catching low fringe with a clear and clean line that runs into the fragmented side contour.

The back is graduated, and just a part of the upper layer of hair was treated with a styling gel and massaged to the tousled enchantment that graces the ash blonde hair.


Fashionista Bob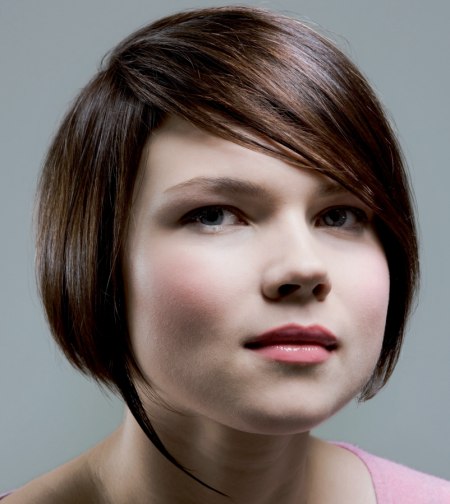 If you think all that you are seeing is a cute chin length bob with a deep side part, look again. Most often it is the smallest detail that can change a look or take it to a whole new level. The hair was cut at jaw length with a slight tapering of the fringe.

One strand was kept long, outgrowing the rest by about 2 inches and adding instant fashionista status to the classic haircut.


Casual Updo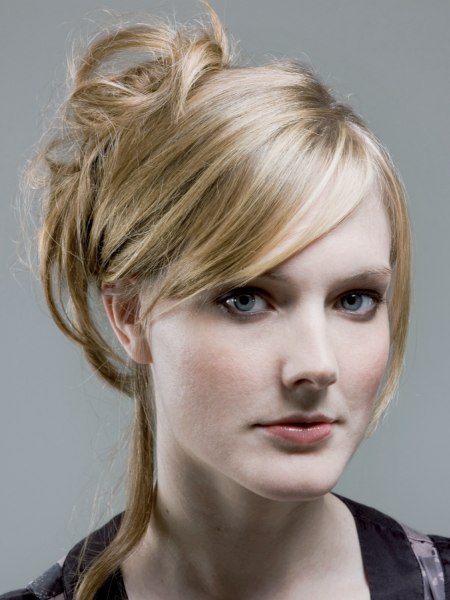 Shiny blonde hair is glamorous all on its own and when twisted and twirled to a casual updo it becomes a sensuous statement of irresistibility. To add even more to this equation the hair received some honey and sandy highlights for an extra amount of dimension and glow.



To keep it up you can either twist it to a loose banana roll or swirl it around a thick elastic and pull out the ends that can be curled with an iron for added style.


Decorative Hair Pin


Quite a bit of finesse went into the creation of this seemingly simple hairstyle. Don't let the smooth lines fool you. The hair was gathered on both sides and formed to pigtails, bound very low and then slung around and pulled out to the front and the back in a way that only the creative mind that came up with this great idea could tell us. The first eyecatcher, however, is the small, decorative hair pin that beautifies the side.


Handsome Look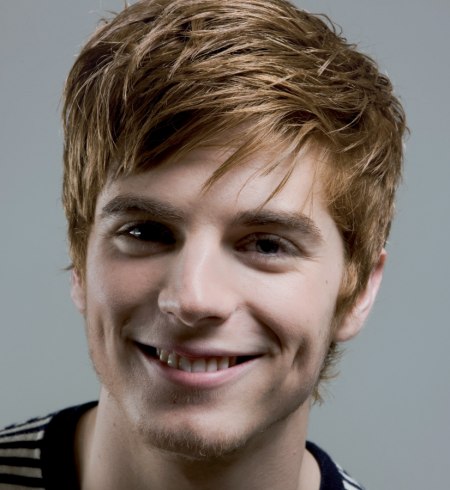 Neat looks for men don't have to be boring. This hairstyle is the handsome proof. His layered hair with well-defined contours and a graduated neck was thoroughly trenched with a texturizing styling product that also provides lasting hold and then combed towards the front where it ends in charming fringes around the face.


Gray Hair for Men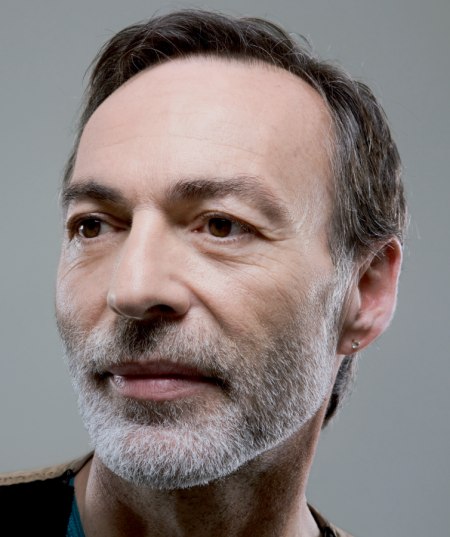 Gray hair has a distinguished look built in. To give it a modern feel this man's hair was cut fairly short with just a little more length right on top. A little lift was given to the roots for more volume around the forehead and the rest is just as smooth as the well-groomed short beard. Clear outlines are a must for facial hair of this length.


Cut for all Occasions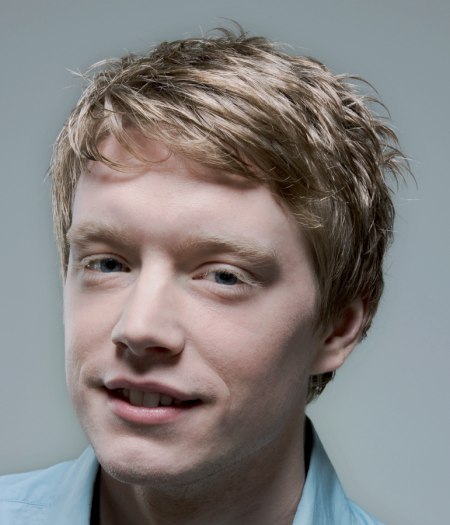 There is something boyish and mischievous about this look that makes it so charming. The haircut is a classic, but the styling lives in the now. A little bit of product helps to bring out the texture and even lift some of the hair up above the rest. Highly flexible and versatile this is a men's cut for all occasions.


Layered Haircut for Men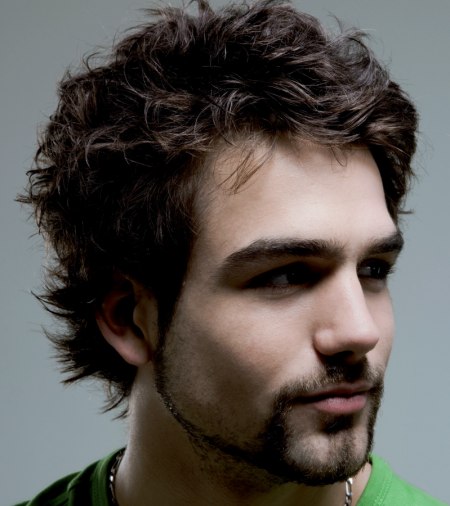 Much volume and even more texture give this layered haircut its sexy and attractive fashion factor. The new breed of men's looks still have elements of its punk and grunge ancestors but they blaze their own trails and dare to be very stylish. Especially when combined with a well designed and outlined style of facial hair.


Amy Winehouse Hair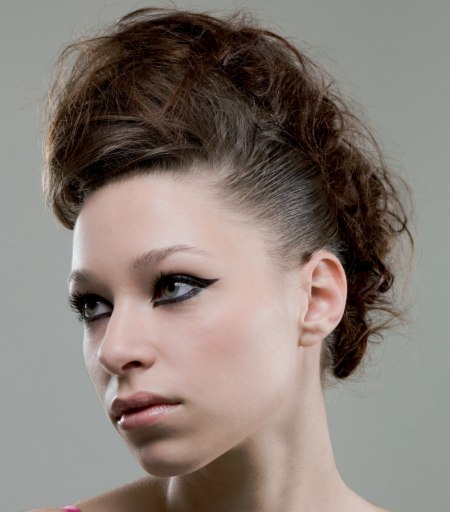 Amy Winehouse put high hair into focus again and this version is just slightly toned down from her signature look. Curled, crunched and teased the hair is held up high with large combs on the side and the front is elegantly curved to the side.

With a look like this there is much attention to the face, so make sure the eye-make up goes along with the theme and the brows are perfectly aligned.

Hair: Carpy Coiffeur
Photos: © Filippe Darocha

See also: Short hairstyles | Medium hairstyles | Men's hairstyles