Dieter Mersmann
Colour Technician of the Year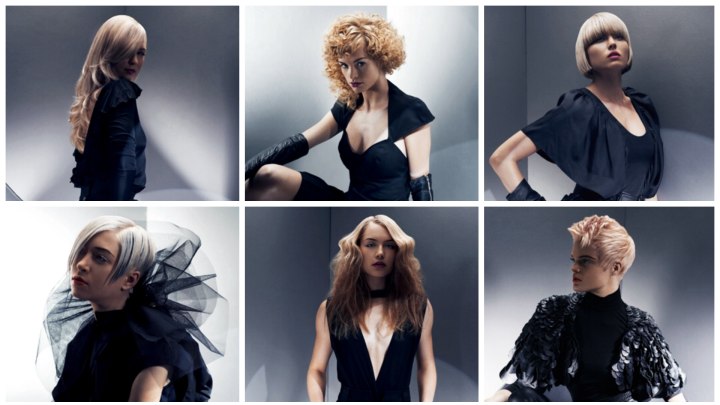 Deserving of his nickname "master of blonde" , Dieter Mersmann demonstrated how much impact the perfect color can have. Too often does color take second place behind styling and cut, but it is an integral part of the creation that should never be underestimated.

A color enhances and can also change a whole appearance and there is so much more out there than blonde, brunette, red or black. In just six examples we can see the transitions of blonde through different hairstyles, expressions and moods.



As Mersmann recently stated in an interview people change their hair color more often than their cut. That is why more recognition should be given to the professionals who specialize in this tantalizing world of beautiful hues.


Curled Gold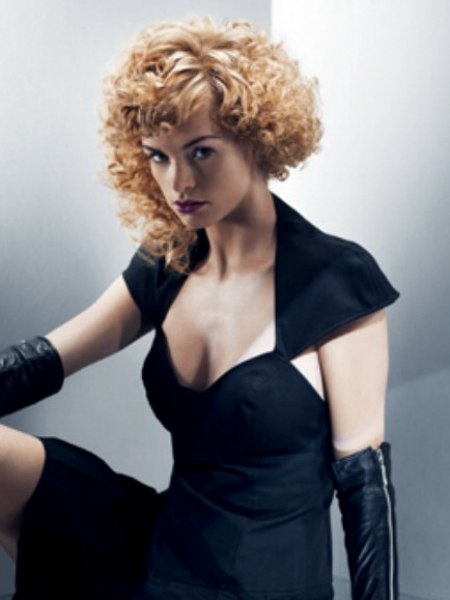 Adventurous asymmetry in coiled cascades is paired with a deep, ultra rich golden blonde. The hue also has a slight reddish hint that puts it into the strawberry category. However there is nothing fruity about this bold and bright hairstyle that harmonizes all elements in rays of iridescent beauty.


Precious Highlights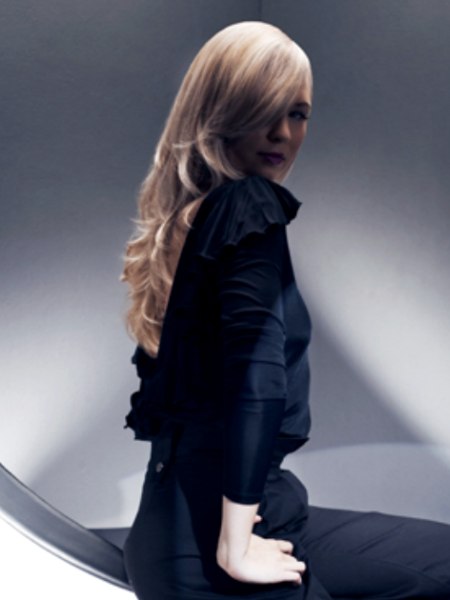 A range of different tones in the light to medium blonde range contributes to the natural appearance of this gorgeous long hair. The highlights and lowlights are irregular and appear as thin lines all the way to wide and generous streaks, layered over each other and revealing more and more of their dynamic nature with every movement of the lascivious layers.


Muted Glamour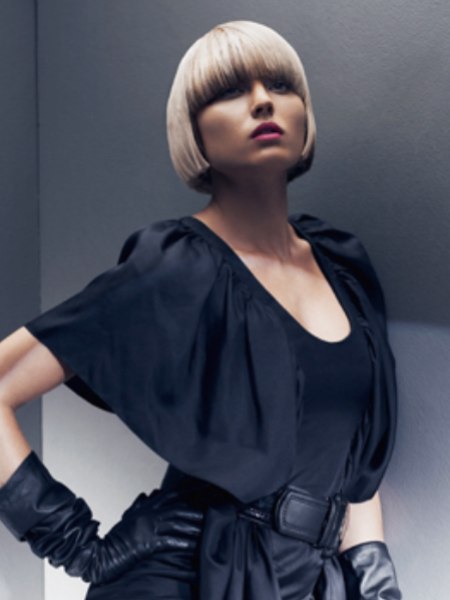 This wide fringed bob was colored in a light but muted blonde that is innovative in its approach. The surface breaks the light in a mother of pearl like way and instead of giving of lightning strikes of shine it radiates in a mesmerizing haze of matte hues.

The simplicity of the short haircut works great with the elegant and avantgarde understatement of the very 21st century color.


Blonde over Blue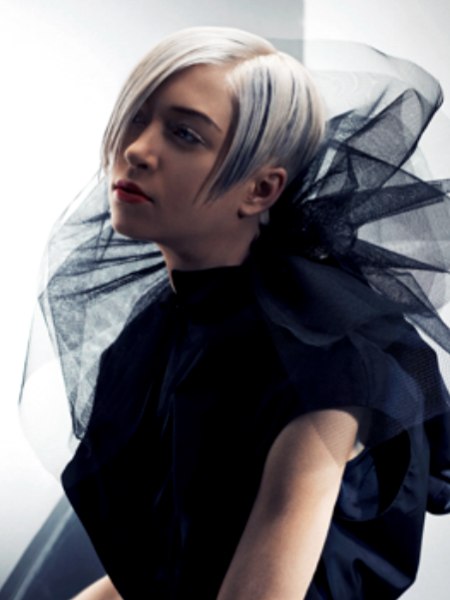 This midnight Harlequin impresses with the stark contrasts of hair colors and textures that make her hair a part of her whole creative appearance. The color is the key to the impact.

The modern short haircut features sleek lines following the features and gets its edge with sharp angles and a descending cutting line from the graduated back to the front.

Color was applied in layers with a dark, raven-blue section peeking through underneath the pearlescent blonde.


Phoenix Rising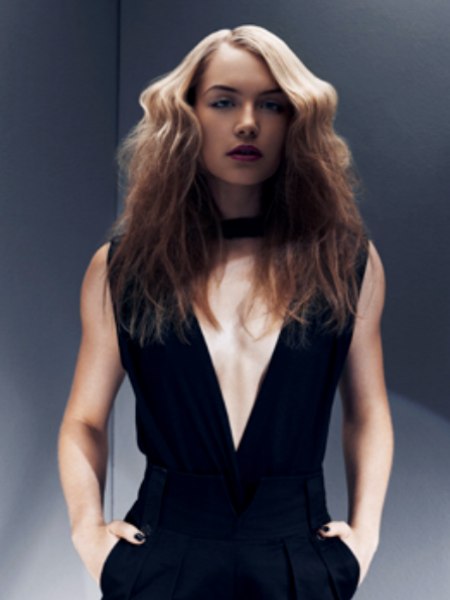 A couple of large waves accentuate the shape of the partly straight, partly mussed and frizzed long hairstyle. The color supports the form, which is at the widest at the bottom and narrows to the top. With the transition from a rich and warm walnut tone to a moonlight blonde on the crown, the impression of an uprising or a sunrise is established in a sizzling performance.


Pink-Blonde Hair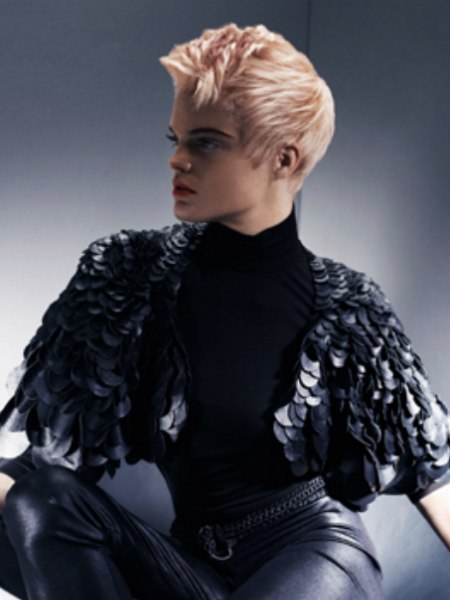 Streams of energy flow from the back to the front and around the side, culminating in a large textured wave that bends down over one temple.

The outrageously dynamic shape of the short haircut is enhanced by the refined application of a beautiful pink-blonde that seems totally out of this world. Smooth and bold at the same time.

Hair: Dieter Mersmann
Salon: Wild Life Hair, Sydney
Event: Hair Expo Australia