Sexy Short Hair
Guys & Dolls Hairforce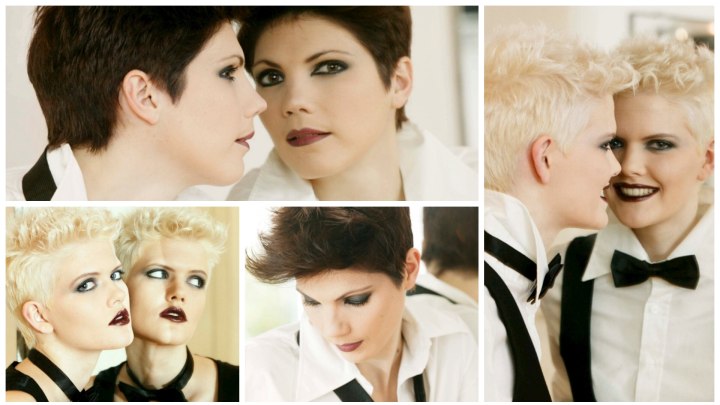 Scroll down for more photos ↓

Short hair is not only sexy, it is also comfortable to wear and offers tons of fun styling options. So get ready for a hot season with a soft and spiky look as suggested by Guys & Dolls Hairforce. The two models pictured here give us only a glimpse of the possibilities, but they incorporate all the main elements of the new line of haircuts.

Soft outlines and smoothly textured edges transition to a lot of action on the crown. This is where the tools and products come in for sleek to funky styling. The hair colors are basic and one tone in order to not distract from the exquisite beauty and character of the haircuts.


Pixie Cut with a Long Fringe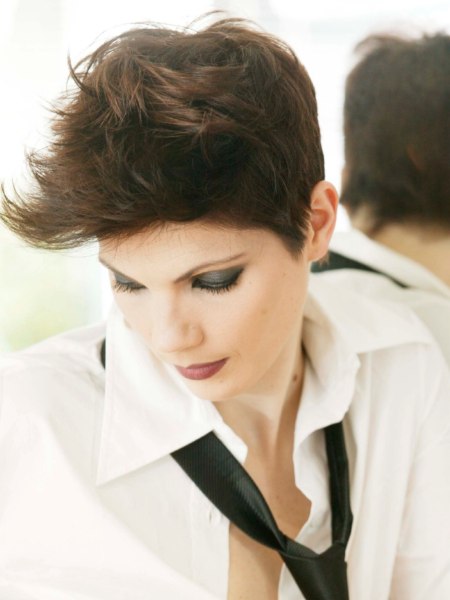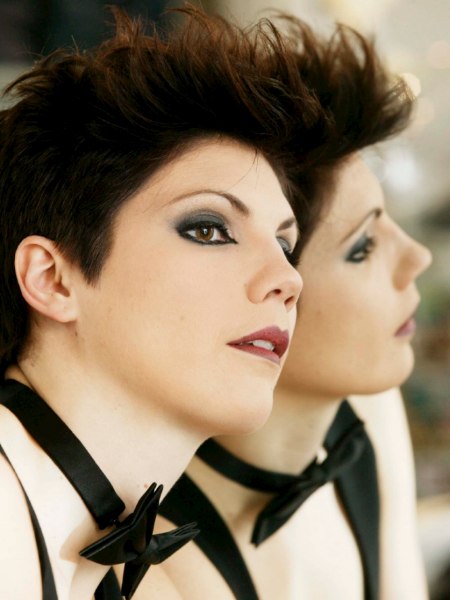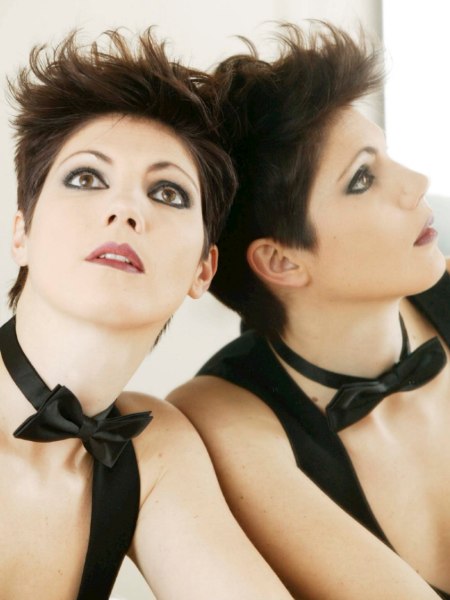 The hair is cropped close to the head and lengthens gradually towards the top. This way the fringe is the longest section and has a lot to play with.

With the sides styled smooth and the top hair kneaded into a ruffled texture and slightly raised bangs you get a modern short haircut that is playful while still keeping an air of sophistication.


Classy Short Haircut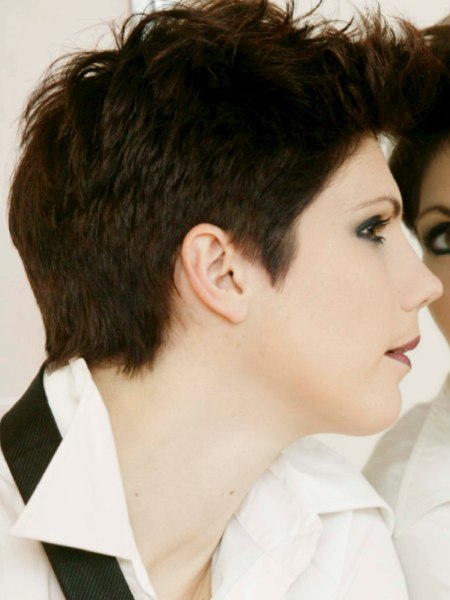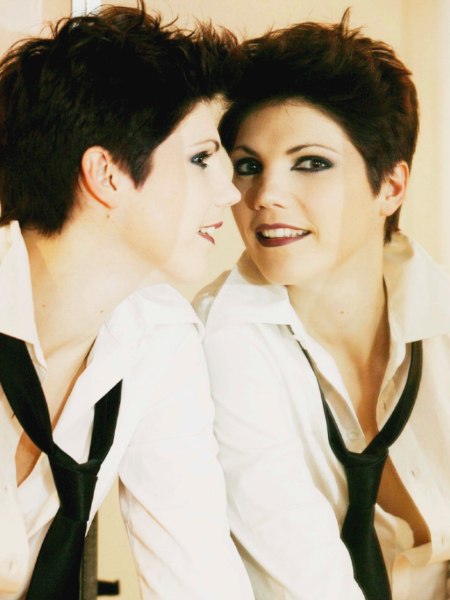 Less spiky and styled round and smooth, the same short haircut gets a very classy feel. This pixie cut does not lack at all in the sexy department but it is a bit more understated and elegant. It proves again that short hair is not boring at all.

The brown color is so rich and comes alive with the gentle texture of the hair that it does not need any effects of gimmicks.


Short Blonde Hair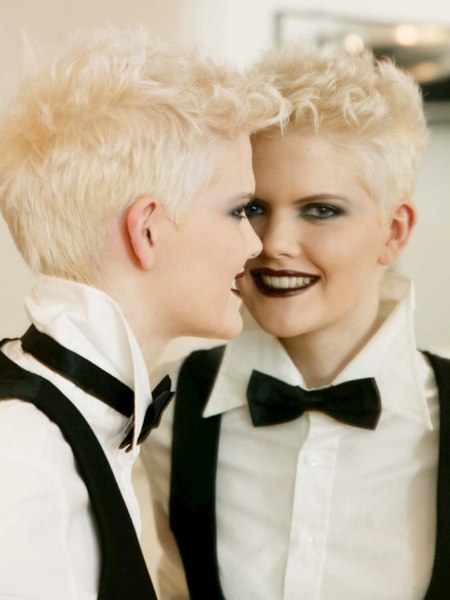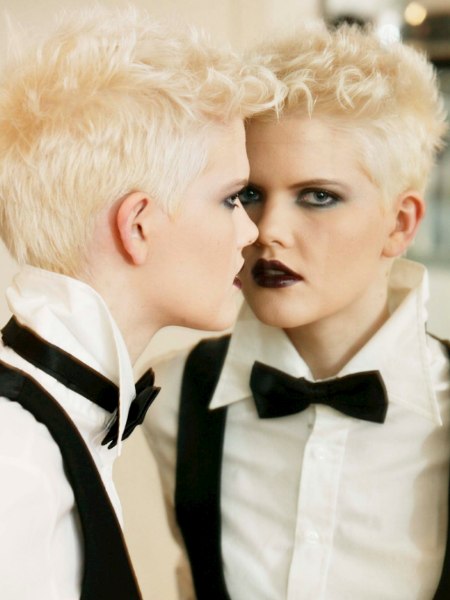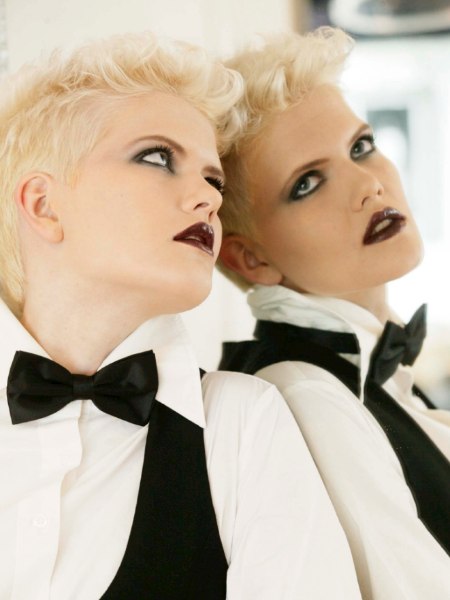 The ethereal bleached baby blonde color finds it match with the darling short crop. More length on top allows a range of interesting stylings, and the short sides keep things trendy and always with a refreshing edge.

Here the longer top hair frolics in a mix of soft spikes and playfully rounded curls that continue into the forehead.


Finger Kneaded Pixie Cut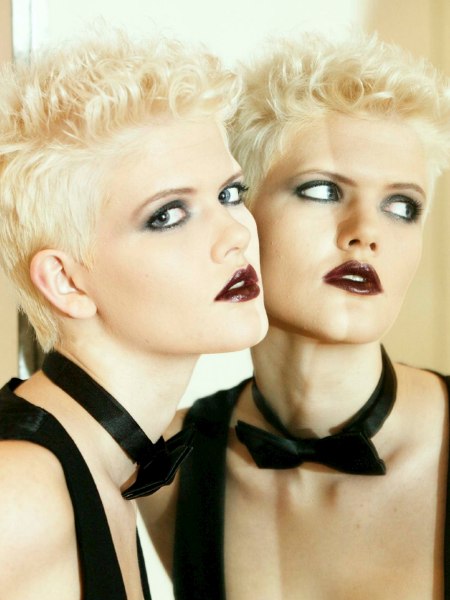 A different outfit and more lift in the short hair bring about a new attitude. This determined blonde loves the texture and finger kneaded movement in her supershort crop.

The soft hair color and bold style combine as an icy hot temptation of a style that already has cult status.

Hairstyles: Sasscha Hirtsgaard - Guys & Dolls Hairforce
Photography: Olle Bogren
Make-up: Channet Colding
Products: Alterna
Hair Coloring: Infiniti

See also: Short hairstyles | Pixie cuts