Jack Holt Coiffeur Créateur
Hairstyles Autumn Winter 10/11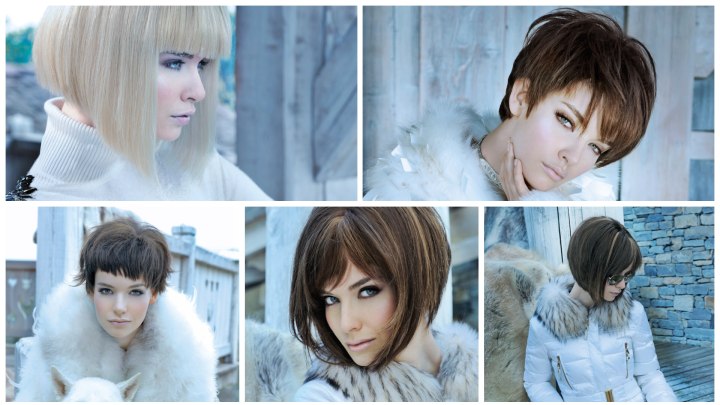 Scroll down for more photos ↓

Simplicity in its most sophisticated and glamorous form is Jack Holt's prescription for a fabulously fashionable fall and winter Season. Bobs and long draped styles shimmer in colors of fire and ice. Polar ice and glacial luminescence reflect from the blondes and browns of the sassy and elegant short looks.

Lots of icicle texture keeps the looks soft and feminine, but there is room for a sharp line every now and then. On the far other side of the spectrum are the smoldering hot red nuances. Reflections of a fireplace during a cold night are transformed into a range of enticing hues that are applied in streaks and layers to create depth and ultimate dimension.


Youthful Short Hair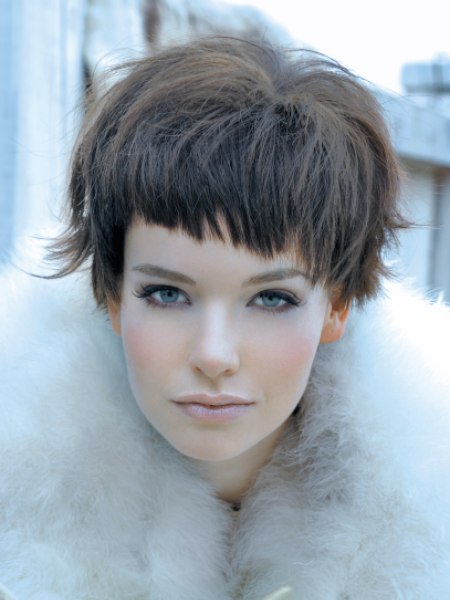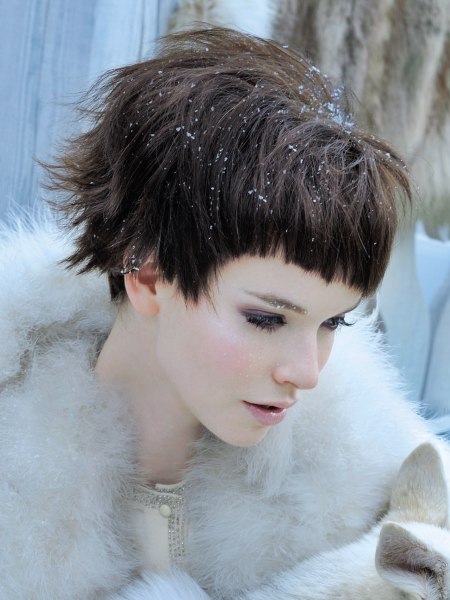 The ice princess is redefined with an asymmetrical fringe and lots of texture in her short hair. The hair is cut into long layers which end at about mid ear on the side and are just a touch longer on the neck.

While there is a clear line framing the face, the tips are all textured and styled to wispy, fresh movement that does not have to be frozen in time, but flexible and playful. Some volume on the crown is elegant, youthful and flattering for fuller face shapes.


Trendy Short Hair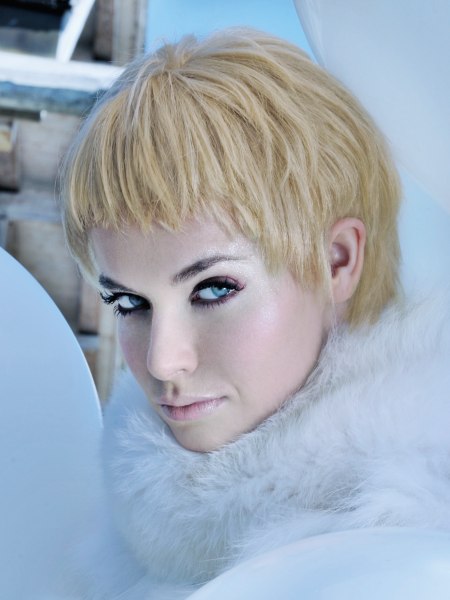 Active women want to be outdoors even in snow and ice. This look for short hair is game for it all while giving them a feminine, fun and trendy cut to shine with on the slopes or on the skates. The entire hair was cut with a razor to ensure intense texture and softness.

It is a rounded, layered style, a unique blend of the classic bowl and the pixie cut. The polar blond color still retains some golden sparks to bring radiance to the skin.


Smooth A-line Bob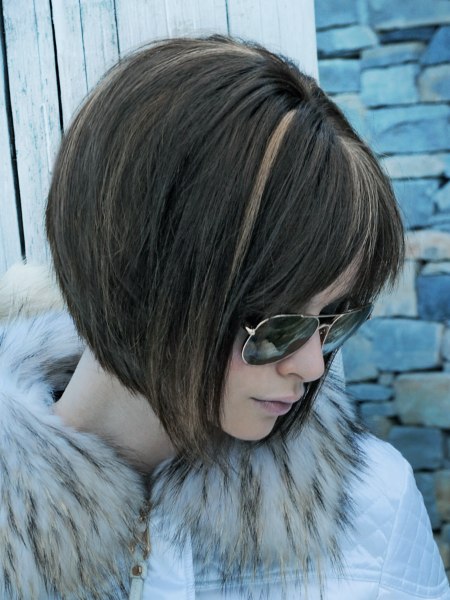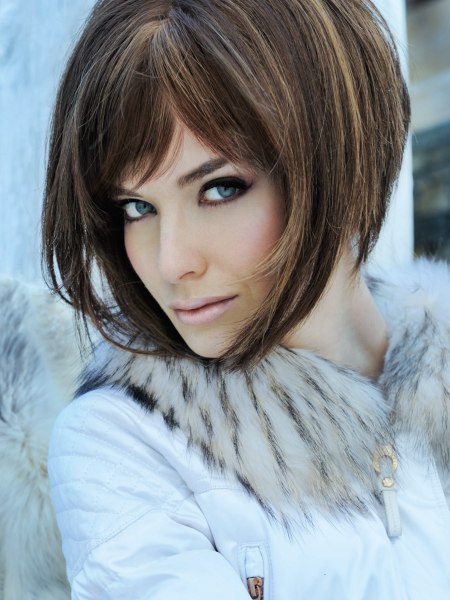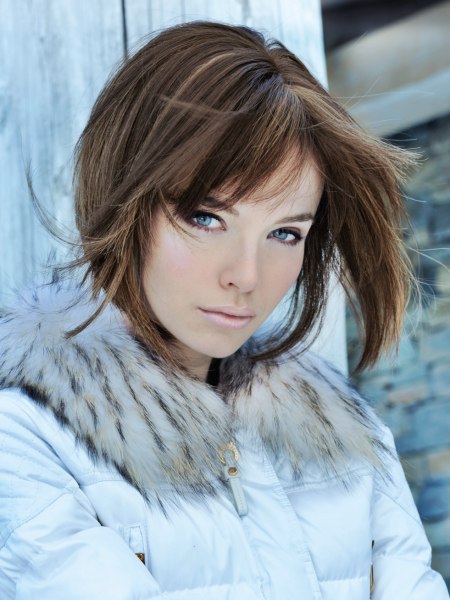 This smooth and elegant A-line bob cut brings style to the frosty months. Cut with layered perfection and gentle texturing it is a classic look that has been reinvented over and over again.

This version stands out with its matte, but intriguing color. A few broad, lighter streaks infuse light, life and edginess in this feminine look and the soft asymmetry makes for an irresistible appearance on the mountain or in the chalet.


Short Hair with High Lift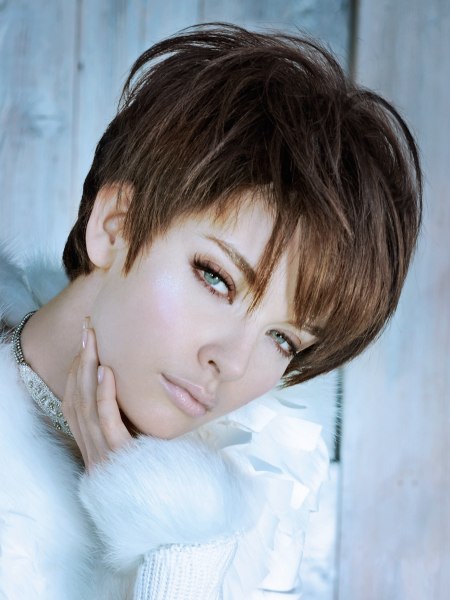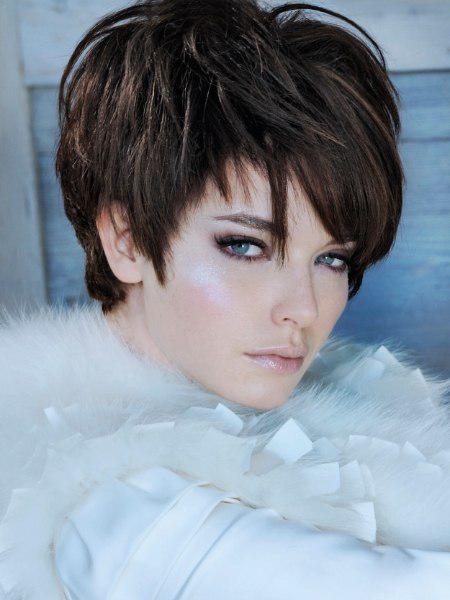 The eternal fashion favorite, a fringe, is seen here in a sensuous multi-length incarnation with delicate texture. It is the center of attention, and it seems as if the rest of the style was built around it.

Beautiful sideburns, long layers and a curved contour with high lift on the crown come together for a riveting short hair, cut with volume and spunk. Elegant, sporty and simply bedazzling it is taken to perfection in a highlighted soft brown.


Clear and Clean Cutting lines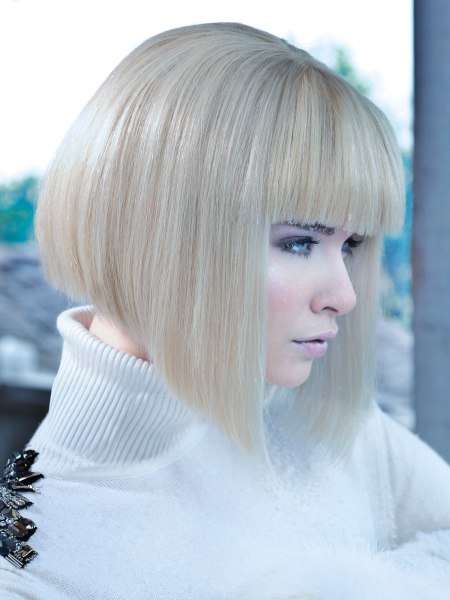 Truly regal in cut and color, this crisp A-line bob is the epitome of sophistication and always on the highest throne of fashion. Clear and clean angled lines in glazed platinum have a slight undercut for the right movement and flow. They create a rounded volume and tease with the eye-brow length super-straight, blunt fringe and the straight sharp corners.


Red Shoulder-length Curls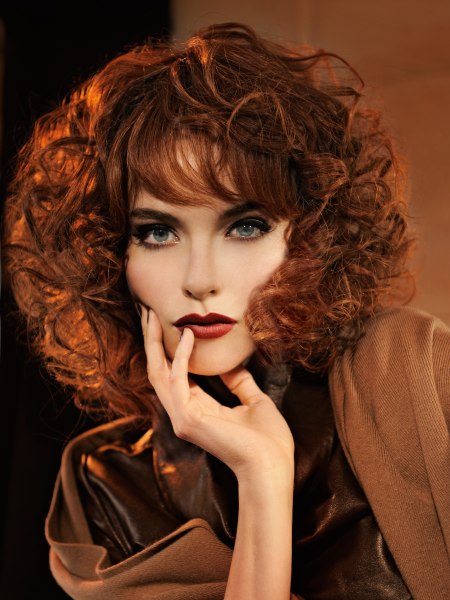 Feminine curls are glowing in a spicy, hot red color that will blow away the winter blues. Radiant and full of movement this voluminous shoulder-length hairstyle would even make a snowman feminine and sexy.

Special attention was paid to the straight and stylish bangs that reveal a gentle texture and mischievous curve. The overall shape is round, shaped by layers and thick to medium sized curls.


Hairstyle with Slender Lines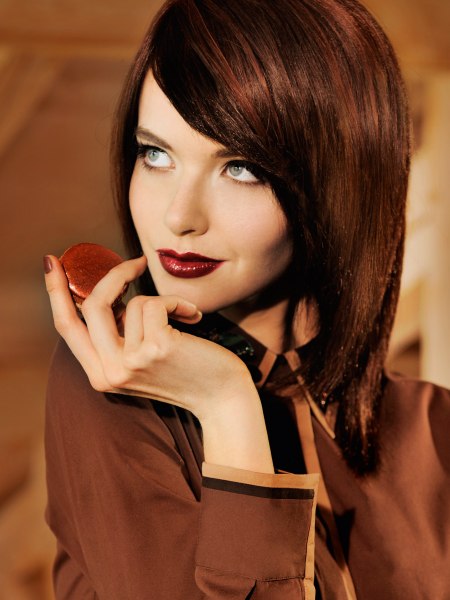 The slender lines of this cut form an intriguing frame around the face. Fluid flow from the high side part all the way to the textured ends of the sides brings a luxurious feel to the extravagant and flexible look that can be dressed up and down as needed.

The warm hair coloring is a mix of roasted chestnuts and merlot with a glimmer of dark copper for extra heat. Simple and irresistible is the language of this winter vixen.


Chin Length Bob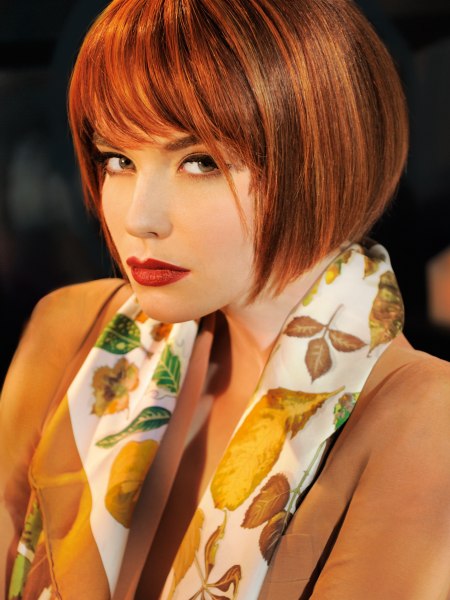 Spicy curves for business and pleasure. This classic hairstyle is always suitable in any situation and environment. A chin length bob was dipped in the most amazing mélange of spice and sunset tones that it will melt any ice at first contact.

A feathery edged fringe and subtle texture on the sides guarantee softness and class.


Double Chignon Updo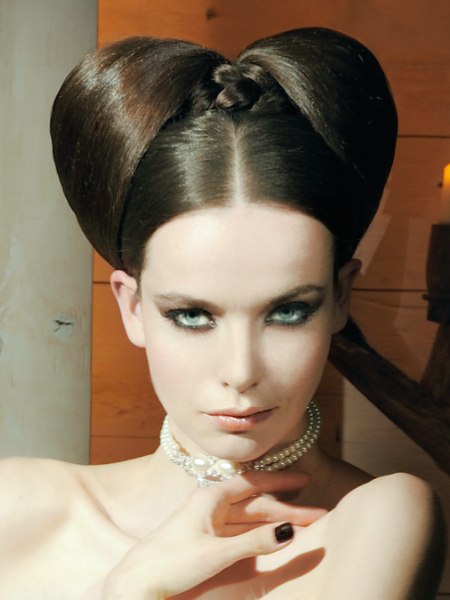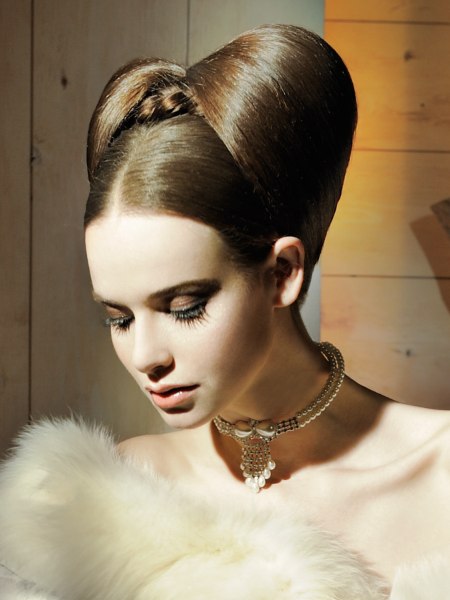 This double chignon full of volume under its sleek surfaces brings back memories of the Russian Court. Luxury and sophisticated eccentricity will illuminate long nights of the darker season and bring high fashion to the festivities of the season.

In the center of the crown with is center part and the two bulbous side creations peeks through a part of a thick braid as a subtle yet fascinating element that speaks of finesse and culture.


Exotic Chignon


A huge interlaced creation of thick and thinner strands of hair, that were treated to intense sleekness and slung around each other for this gigantic and exotic chignon. The artistry of this updo is rare and exquisite especially when further adorned with precious jewelry or on the lighter side with flowers for a romantic and truly regal encounter.


Semi-updo with a Ponytail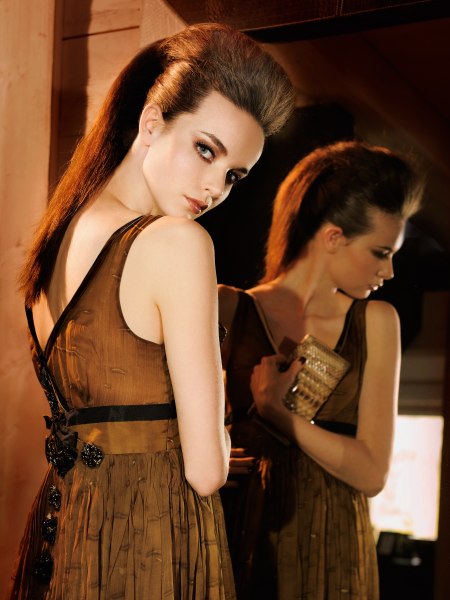 Rebellion has never been this chic. With the long, sleek lines of this semi-updo with a ponytail. Attention is guaranteed and the high quiff that perpetuates along the crown in one smooth line all the way down to the textured ends that hover between her shoulder blades.

This sexy statement excellently combines Rock 'n Roll memories and contemporary high fashion with a dose of subversive sweetness.

Hairstyles: Jack Holt Coiffeur Créateur
Photography: Studio Didier Michalet & Karen Firdmann

See also: Short hairstyles | Medium hairstyles | Up styles