Emoi Vénitien by Sergio Bossi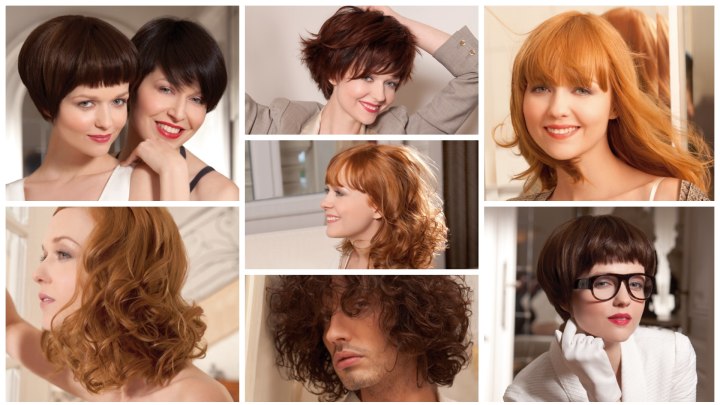 Scroll down for more photos ↓

Each look of Sergio Bossi's summer hairstyles collection tells a story. These are lighthearted and romantic with the intricate style and mystery of a weekend in Venice. A carnival of seduction bathed in the fresh morning light of a city that has seduced millions of people for centuries.

Bossi's summer looks recreate the feeling of Venice's classy opulence that becomes even brighter with its dance on the edge of decadence and decline.



Beautiful curls and silky straights reflect natural red tones and are created with the flow of the modern natural women in mind. More constructed shorter looks are part of the grand event as well as feisty creations for the mischievous temptresses and beaus. Shapes are soft and fluid.


Copper Blonde Hair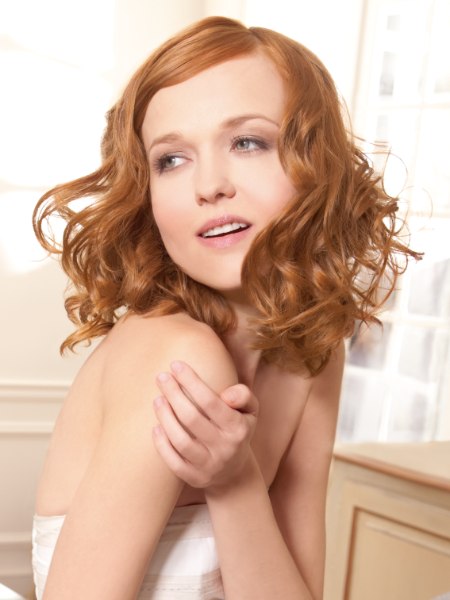 Botticelli must have inspired this luscious curly seduction made into hair. The softness of the large curls that are only lightly tousled and deconstructed is matched by the dreamy radiance of the muted copper blonde hair color that brings out the lightness of her skin tone.

Face framing with a deep side part this look is made for romance from candlelight to the early morning kiss of sunshine.


Light and Airy Volume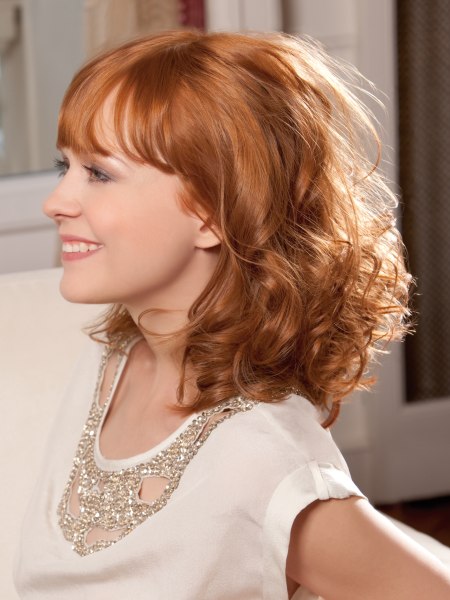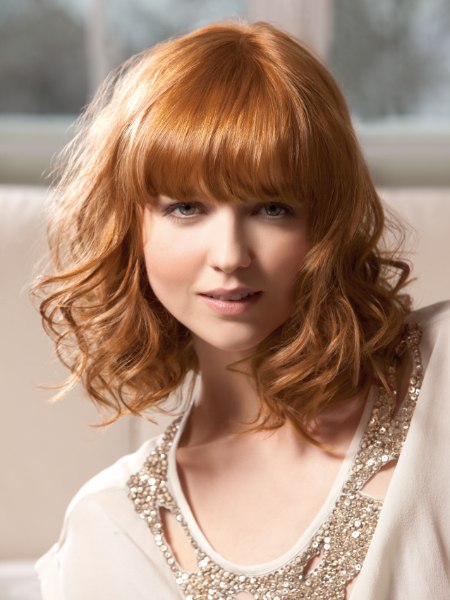 Soft curls entangle the senses with a fresh and playful attitude. The face framing volume is light and airy with short bangs that are wide and created with a supersoft line just at the height of the eyebrows.

Long, curly strands are gently twisted and frolic around the shoulders with sophisticated casualness and in a spirited dance of masquerade and passion.


Eyelid Length Bangs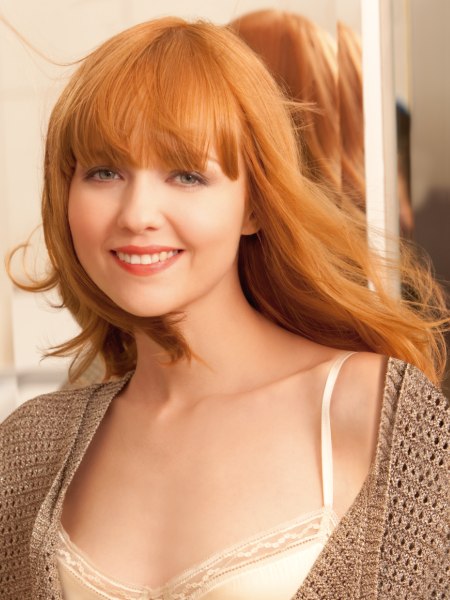 A look as timeless and refined as the flavors of Italy. Long and silken in nature it flows in the wind like liquid gold, invites looks and gives back a radiance that captures all senses. The bangs are cut in a very soft line, but this time they are long, reaching the lid of the eye.

The smooth sides gain much movement with a few windswept, natural appearing curls and rounded edges.


Silky Soft Hairstyle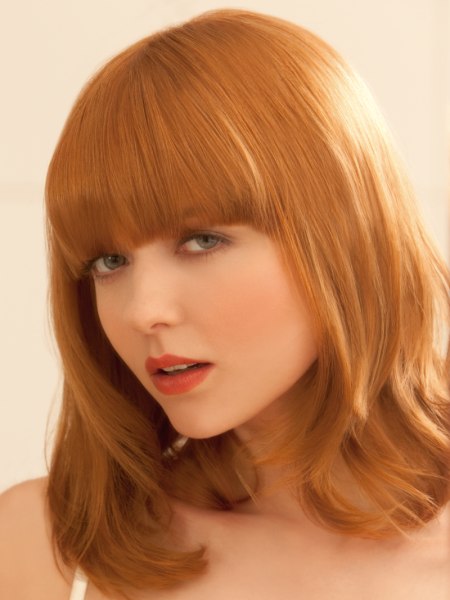 Demure only at first sight, this classic beauty boasts a silky soft cut with the length touching below the shoulders. The softness is enhanced with a gentle curve of the edges, and the long layers provide a feathery lightness to the look. Long bangs add mystery and unique style.


Short Fringe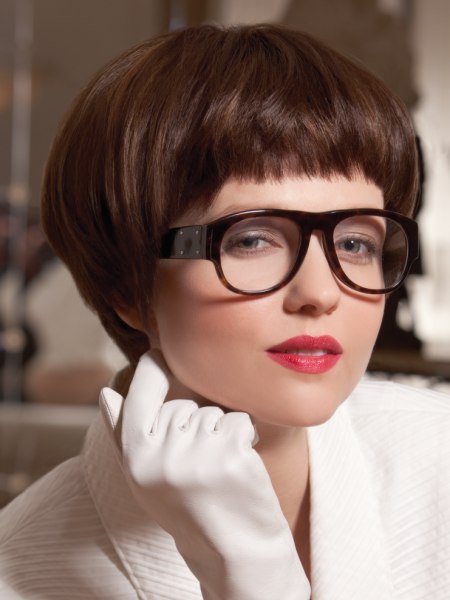 High volume matches the short fringe in its trendy sophistication. This short fashion cut has a distinct outline with oval lines flowing into a longer neckline. The cutting edges are softened with fine texture and arranged to frame the face in a single curve. The nutty brown hair color vibrates even more with the golden highlights.


Short Fashion Haircuts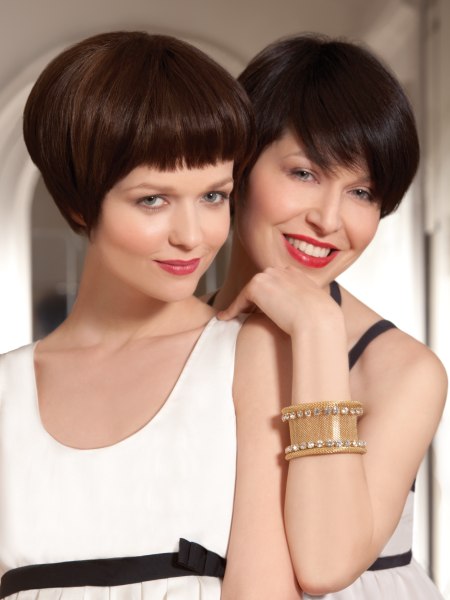 One idea, two attitudes. These rounded short haircuts both have a precious oval shape, lots of lift on the roots for extra volume in the upper half and a soft cutting line with minimalist texture.

However, one relies on elegance in straight, precise lines, while the right look is flirtatious and full of motion. Styling variations are plenty and just a change in hair color can have a huge impact.


Youthful Short Hairstyle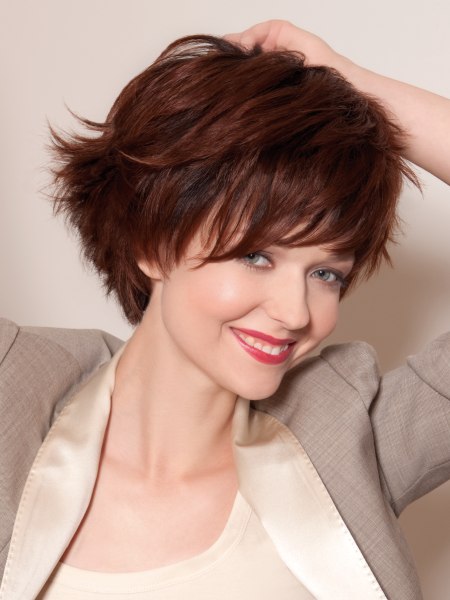 Dance all the way through the night with some extra mojo that comes from this dynamic, fresh and youthful short haircut. A steeply graduated neck builds up the volume on which longer strands spin their own story of exciting encounters in mahogany red. The diagonal fringe is super sassy and flattering for all face shapes.


Large Curls for Men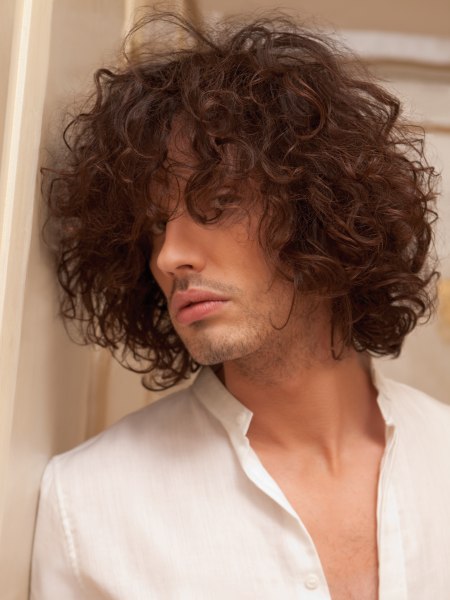 One can almost hear the purr underneath his massive curly mane. Modern Casanovas bet on the power of style to entrance their prey. These large curls with veil-like bangs and a lot of wild motion all around the head will not remain unnoticed - or untouched.

Hairstyles: Sergio Bossi
Make-up: Maniacha
Styling: Nado Al Tabbal
Photos: Alain Bocquet

See also: Short hairstyles | Medium hairstyles | Long hairstyles