Cruise by Richard Ward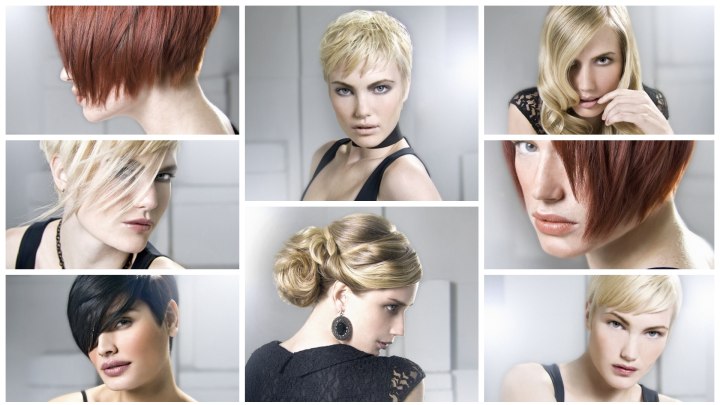 Scroll down for more photos ↓

Extremely groomed short haircuts. They are made unique with refined and bold textures, clear colors and easy but very visible styling. Random shapes did not make it into Richard Ward's Cruise collection, but a series of sophisticated and jazzy looks that show the hand of a great stylist.

Fringes come in long and short shapes and always with a lot of softening texture. The basic shapes are round and snug with much movement and visually stimulating structures. The character of Richard Ward's Cruise looks is sporty and fresh with an understated air of sophistication.


Jaw Length Bob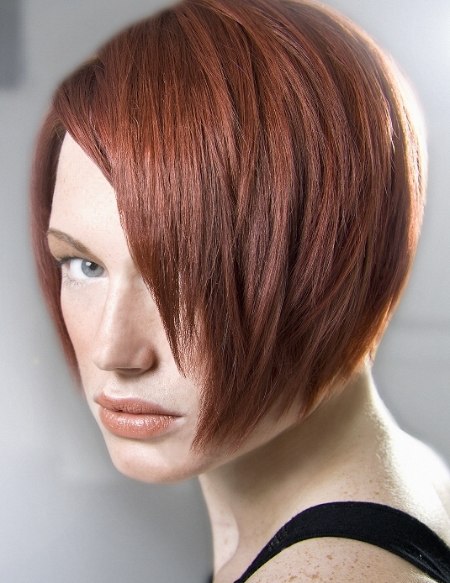 The jaw length, side parted bob is fully textured throughout. The exquisite cut and razor work creates a head hugging shape with a delightful angle in the softly graduated neck line.

There are no sharp edges, only beautiful soft lines dyed in a spicy red tone.


Short Haircut with a Graduated Nape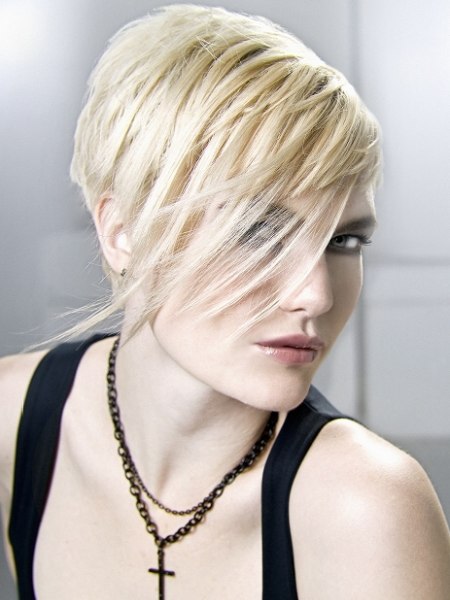 Short textured layers and a fringe of about three times the length makes this a haircut to remember. The fringe floats in front of half of the face in its semitransparent flirtatiousness. The nape is short and graduated.

Shorter layers and texturing throughout keep the shape smooth and round. Vanilla blonde is an ideal match to the sporty and rebellious chic.


Sleek and Smooth Short Hair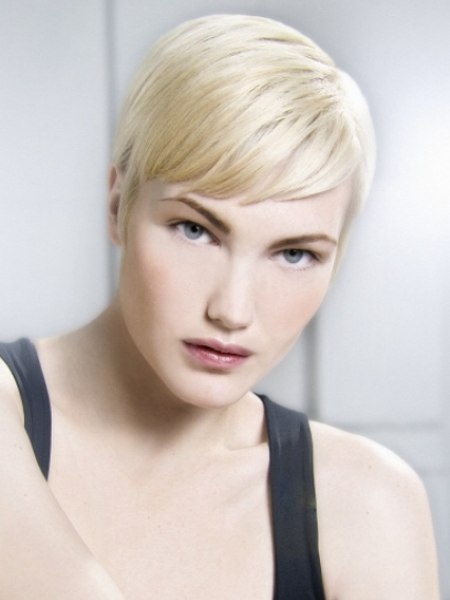 Even short hair can be luxurious. This cropped coif not only convinces with its pure and elegant mother of pearl shine but also with its soft lines. This is about as soft as any texturing can get and yet there is plenty of it.

Minimal styling lifts the hair just a touch at the roots and keeps it snug along the sides and in the back. The fringe also follows the shape of the head in a slightly diagonal direction.


Cropped Short Pixie Cut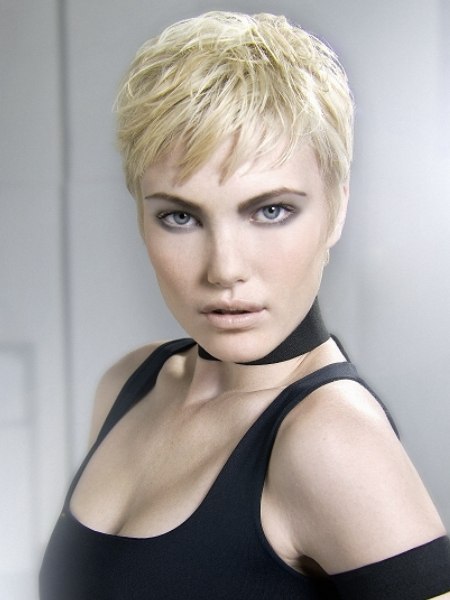 Pull all the stops and show the world what you are made out of. This highly textured short haircut is made to empower you. Cropped short pixie looks have always been a confident choice and this modern version will not disappoint. Varying shades of blonde and simple, but determined styling keep things natural and flexible.


Exposing the Ear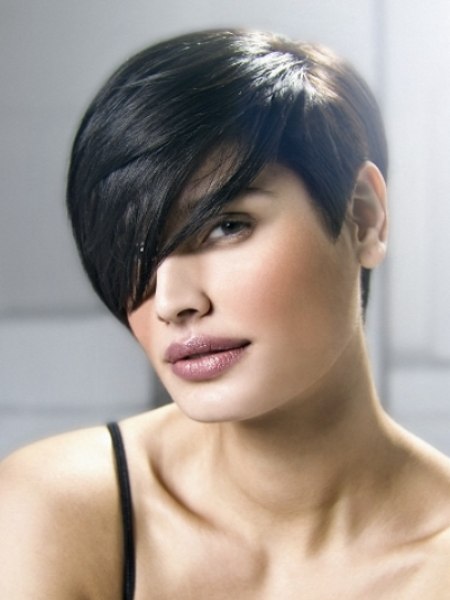 A smoky blend of colors underlines the graphic shape of this asymmetric short haircut. Similar styles have been made famous by singer Rihanna. The sides are strongly defined with a clear cutting line exposing the ear before transitioning into the neatly graduated nape. The long fringe is barely under control, a cool and sexy touch.


Fashionable Short Hair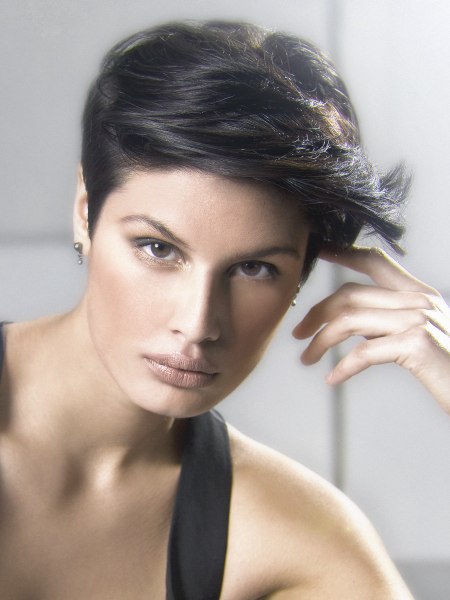 Shorter layers on top transition smoothly with the longer fringe and all is balanced out by the extra short linear sides. This energetic combination gives the hairstyle its volume, movement and fashionable distinction. It only takes minimal effort to sweep the long bangs to the side in such an elegant motion.


Modern Wavy Hairstyle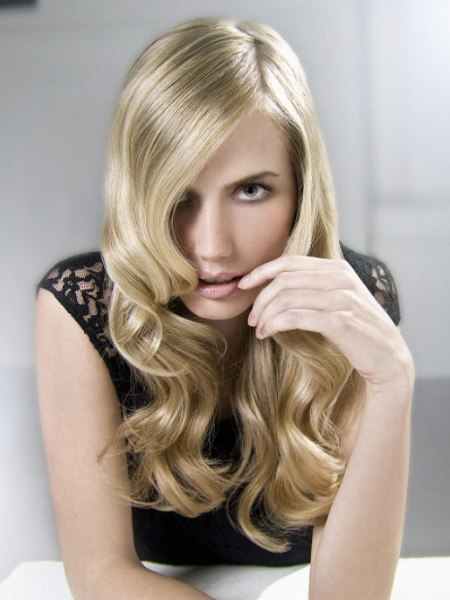 Everything precious shines. To make hair look especially luxurious it takes intense care and conditioning, but the result is so worth it. Show off your sparkly locks in a long, wavy style that has been a timeless favorite since the time of Botticelli. A side part and refined highlighting techniques make it even more elegant and modern.


Fluff it Up


A touch more casual are these brushed out waves that slightly remind of 1980s big hair times. Volume is created by fluffing up the long sweeping layers during styling and separating the hair more than in the previous example. A little bit of teasing and choice products will help to keep you cruising for a very long time.


Hair Tugged Under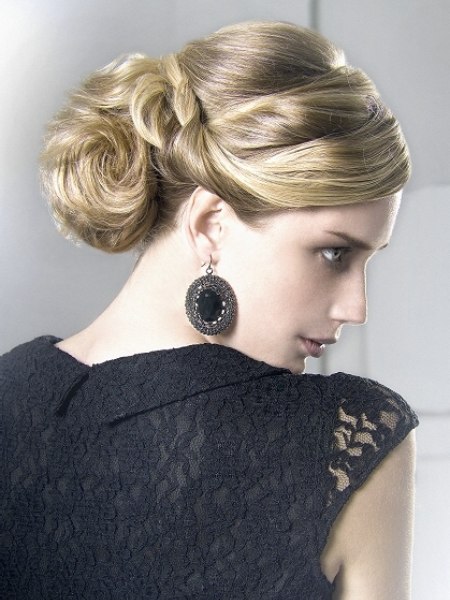 Instead of pulling the hair up it was tugged under to create this seemingly elaborate up-style. The effect is immense, but it is fairly easy to achieve. A few strands from the front were twirled and also pinned underneath each other in the back while pushing up a little height at the crown.

Hair, Make-up, Styling & Color: Richard Ward Artistic Team
Photographer: Christophe Cohen

See also: Short hairstyles | Long hairstyles | Up styles