Masai by Guys & Dolls Hairforce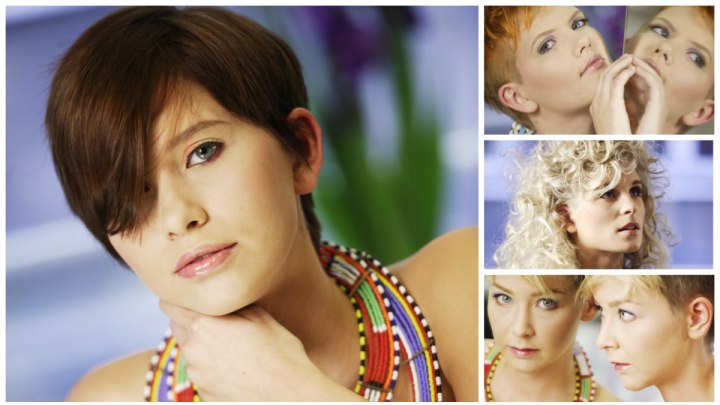 Scroll down for more photos ↓

Denmark's Guys & Dolls Hairforce was inspired by the colors and movements of nature to create their "Masai" collection. Short crops, bi-color effects and also long locks are a part of the small selection of looks for the warrior princesses of the western world.

Lines are curvy and smooth, all edges are softened and the impact of the textured ends is also silky and gentle. The hair colors reflect the nuances of autumn, leaves on the ground of the forest, a pale moonlight and warm brown tones.



Each look has a unique character, ranging from bold to romantic. Contrasts create energy. These hairstyles are strong in expression, confident and unique while being very wearable and most of all empowering.


Buzz Short Hairstyle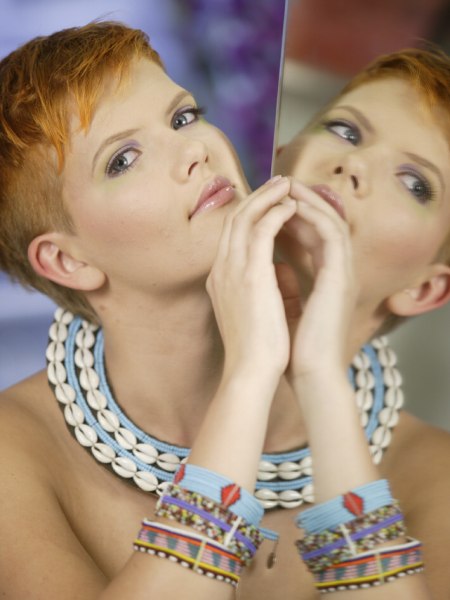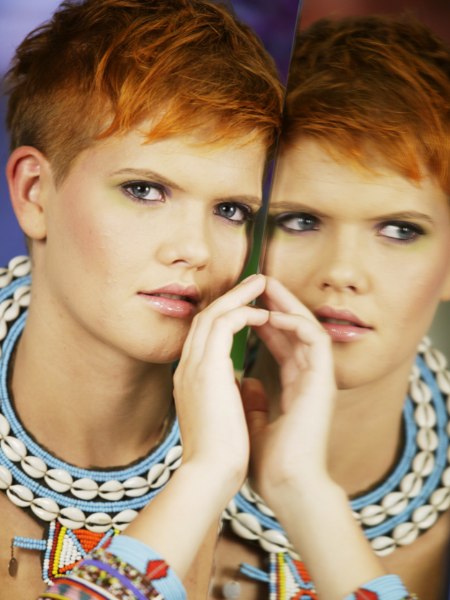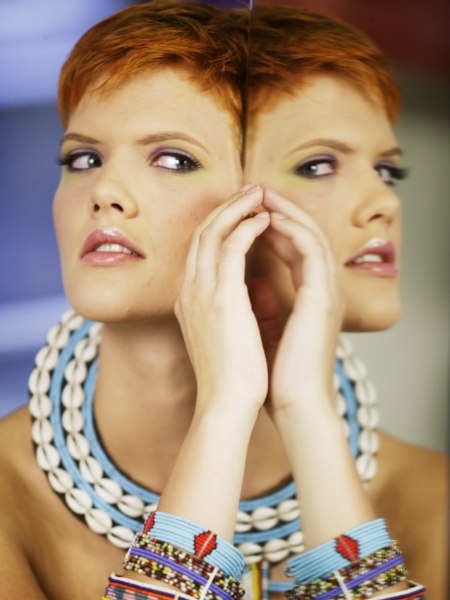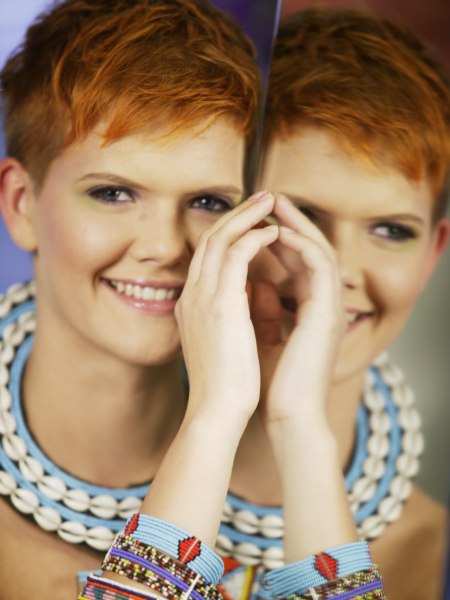 Her short copper hair gets its invigorating shape with buzz cut short sides and back while the hair on top is remarkably longer. The ends are finely textured to achieve a very soft flow and to bring a strong feminine touch to the more masculine shape and length.

Bright copper is accompanied by a few blonde accents representing the transition from the summer sun bleached hair to the colors of the fallen leaves of autumn.


Very Short Summer Haircut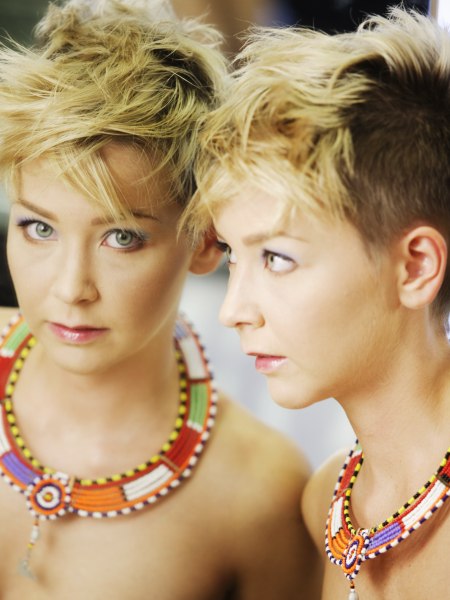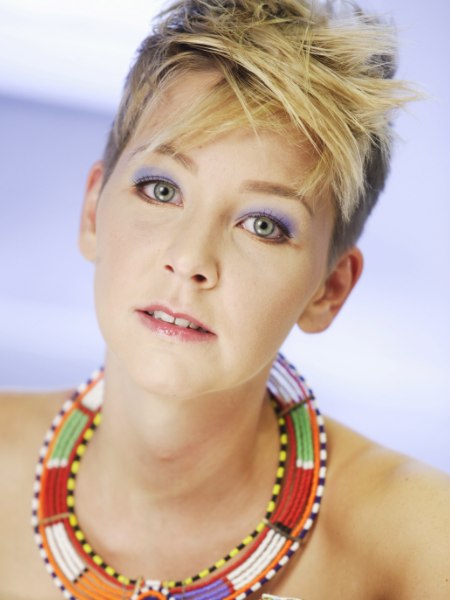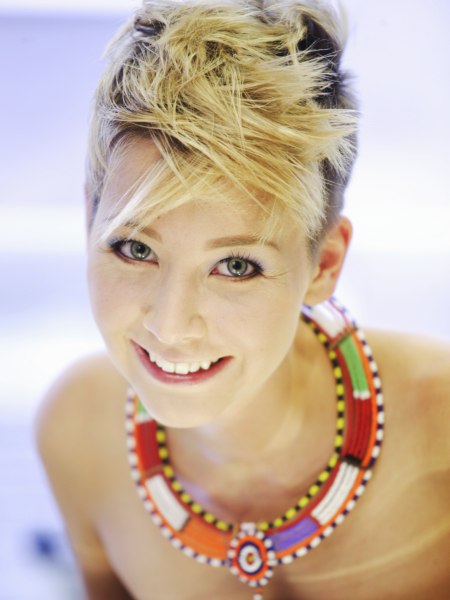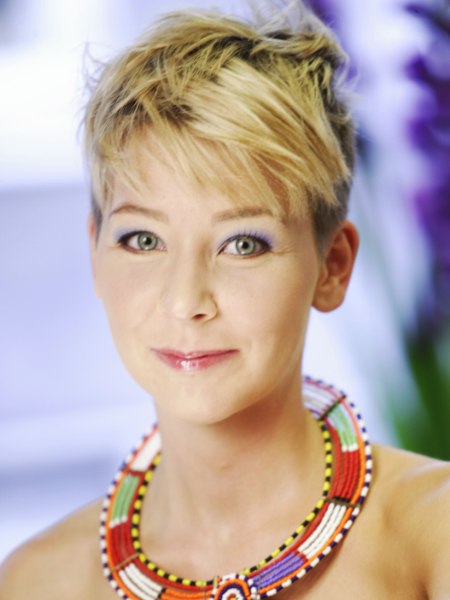 Contrasts give this very short haircut for women its fearless and playful character. Buzz cut sides and a supershort back in a neutral brown transition to much longer top hair in the light and golden blonde tones of a summer by the sea.

The intensely textured lengths on the crown invite for curious experimentation in styling as they offer innumerable ways of placement and direction.


Timeless Short Hairstyle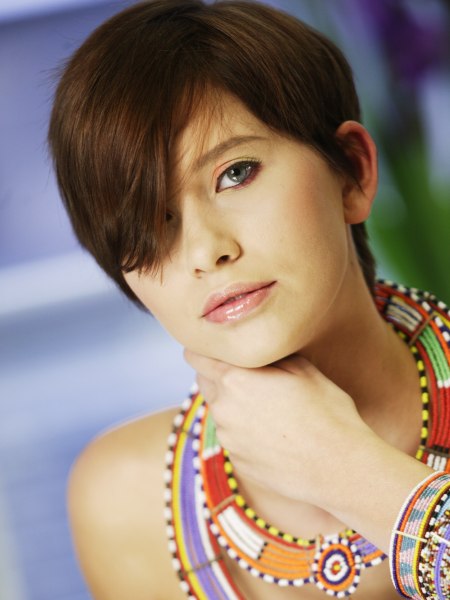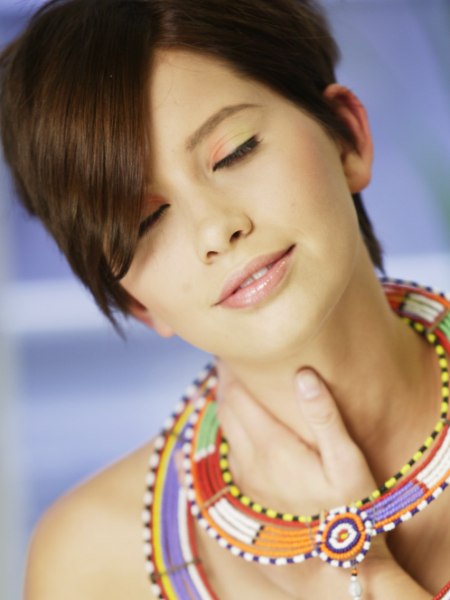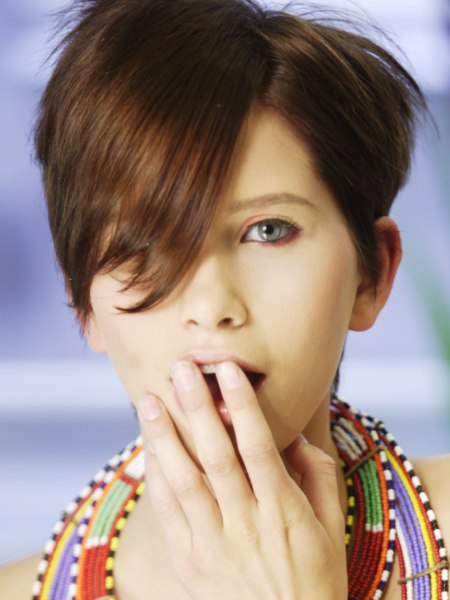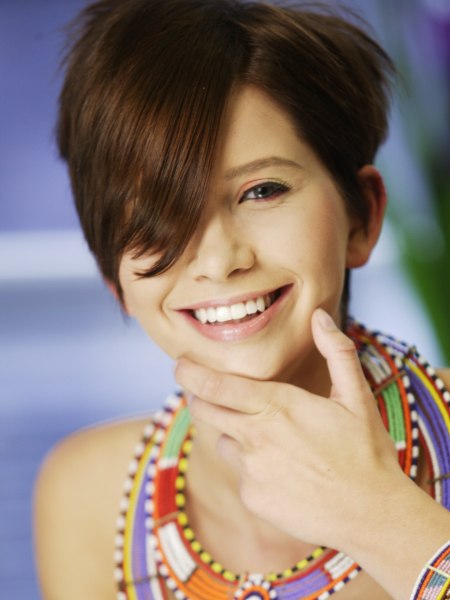 A slender graduation at the neck leads up to the crown and the soft flow of dark brown hair that dominates this appealing short haircut. A side partition adds sophistication and gives the long fringe a chance to curl into the face in a big swoop.

The outline is clear and rounded and this is one of the timeless classic hairstyles that is not only easy to take care off but it can be styled in tons of different ways from casual to glamour, always with a sporty and charming touch. Even on the warpath.


Long Curly Hairstyle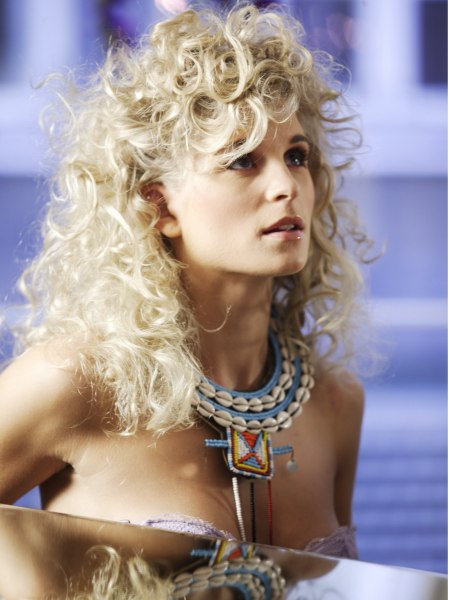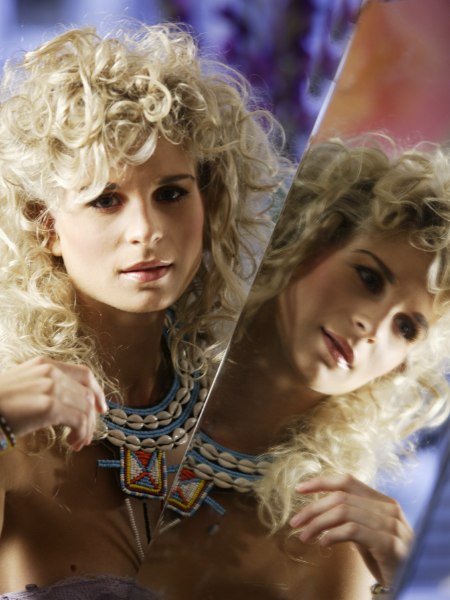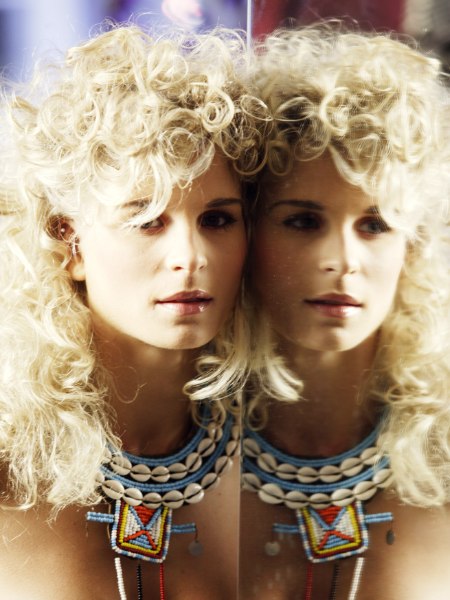 Well-balanced layers distribute the volume and take a lot of weight off this glorious curly look for long blonde hair. Wild swirls in a moonlight blonde color bedazzle with their uninhibited dance.

A second task of the layers is to grant each curl full definition which is even more enhanced with a little finger styling and avoiding any brush.

Hairstyles: Sasscha Hirtsgaard - Guys & Dolls Hairforce
Photography: Olle Bogren
Make-up: Martine Lück
Products: Paul Mitchell
Hair Coloring: Davines

See also: Short hairstyles | Long hairstyles