Heads by the Bund Deutscher Haarformer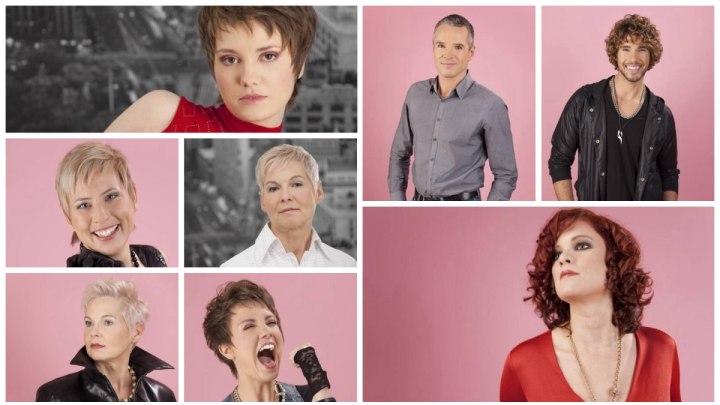 Scroll down for more photos ↓

The Bund Deutscher Haarformer maps out the territory with a collection of 16 fun and fabulous hairstyles made for people who want to express their uniqueness and be on top of the fashion trends.

All age groups, types and genders can find fresh ideas and suggestions for looks that range from casual and bold, inspiring and sensual to breathtaking, feminine, sporty and businesslike. In short, all bases are covered.



The looks express a lot of joie de vie and capture with their innate happy disposition. They are very wearable, flexible and glamorous, while always being easy to take care off. Must haves of this season are bright red colors, refined curls and sophisticated waves. For special occasions bold hair accessories that can never be too exotic are the perfect choice.


Short Feisty Haircut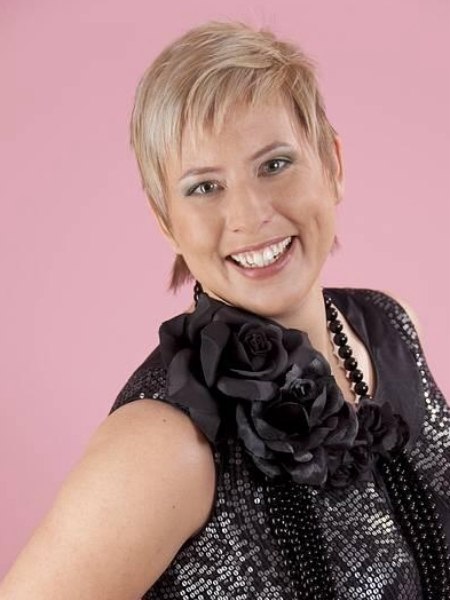 A short, highly textured haircut with a feisty attitude shows confidence and a nose for trends. But this is not just your everyday short crop; lots of details and a fun, layered play with cool blonde tones make it a very unique look. Easy to style and to maintain too!


Haircut for Gray Hair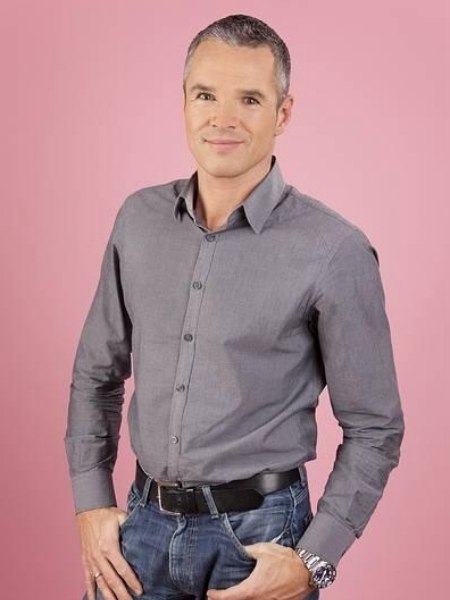 A timeless haircut for the traditional and sporty man. Cut with a razor for smooth texture and a perfect fit. The salt and pepper color gives it a very distinguished appeal and it proofs that gray hair is indeed attractive and fashionable.


Short Curly 1930s Hairstyle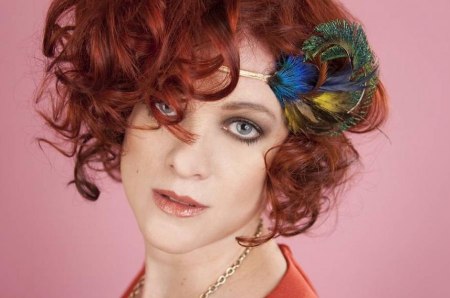 Nostalgia calls us back to the 1930s with this short and curly hairstyle, decorated with a bold feather ornament on a headband. Even the bright Peacock feather colors do not outshine the intense red hair color that shimmers in a darker and a lighter tone for even more definition and depth.


Trend of the Season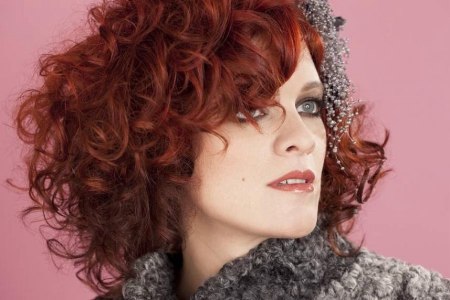 The top trend of the season curls its way into every heart. You don't need to have natural curls for a great hairstyle. If Mother Nature has not blessed you, talk to your stylist or try your own styling talents with a good curling iron. They can be small, large, wild or controlled - as long as they are curls!


Must-have Hair of the Season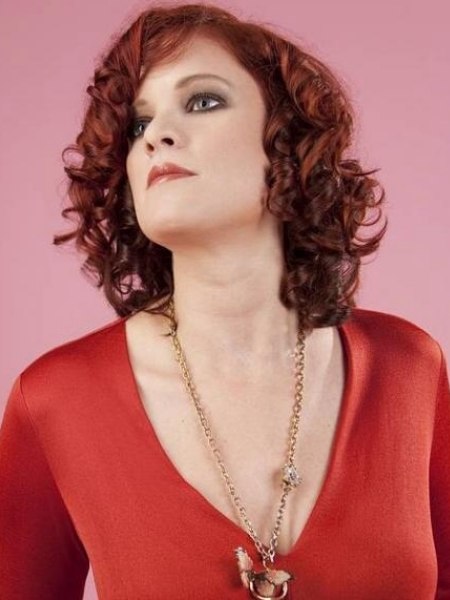 Must-have of the season number two is a beautiful, scrumptious red hair color. It heats up even the dullest days and expresses vibrant energy and love of life like no other. Here it comes in two hues - a lighter ruby red on top and a rich chestnut in the bottom half. This combination increases the visual volume and gives the hair a natural and very dimensional look.


Casual Sporty Men's Hairdo


Cool curls are not just for the women of fashion. This man's casual hairdo is proof of that. To distribute his ringlets evenly around the head, the hair was cut in layers. With a little serum in the tips the curls stay well defined and do not turn fuzzy, all resulting in a casual and sporty look with a lot of boyish charm.


Surfer Look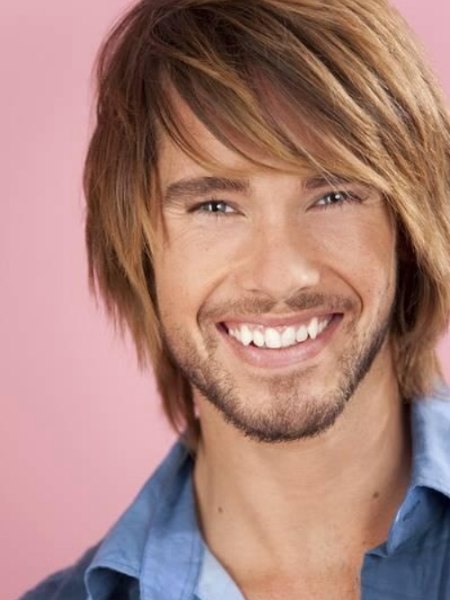 Be it on the internet or on the North Shore of Hawaii - no matter where he surfs, this young man has the right hairstyle. His natural curl was straightened with an iron and now the caramel highlights on his light brown hair become more visible and bring a touch of summer sun into the hair.


Hair with Sophisticated Waves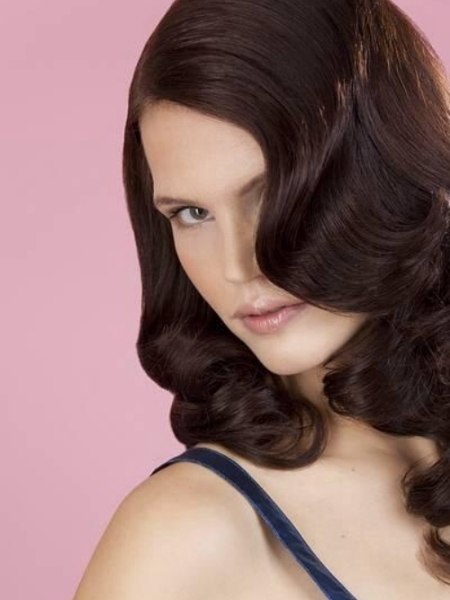 Elegance for long hair is easier to achieve than you may think. Well-formed and defined waves are on top of the wish list for fashion glamour, and they work best with hair that is at least shoulder length. A praline brown gloss was added on the brunette base color to provide maximum shine and irresistible richness.


Updo for a Festive Event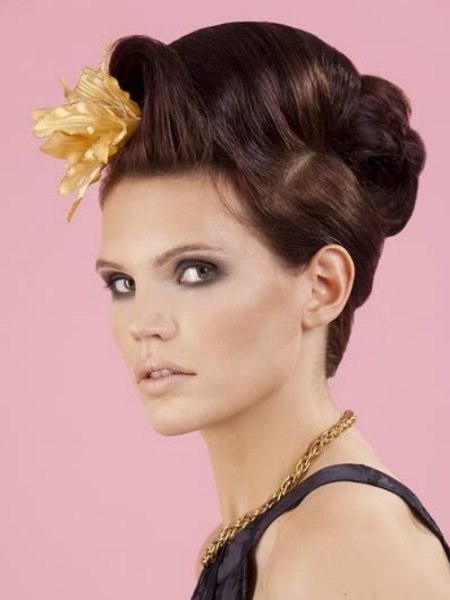 For a festive event the best choice is always a glamorous updo. Here the hair was elaborately fixed to a roll on the crown with a soft chignon on the back. The fringe was lifted and curled into a beautiful quiff which was then accentuated with a large silk flower that works great with the mahogany tone of the hair.


Classic Men's Haircut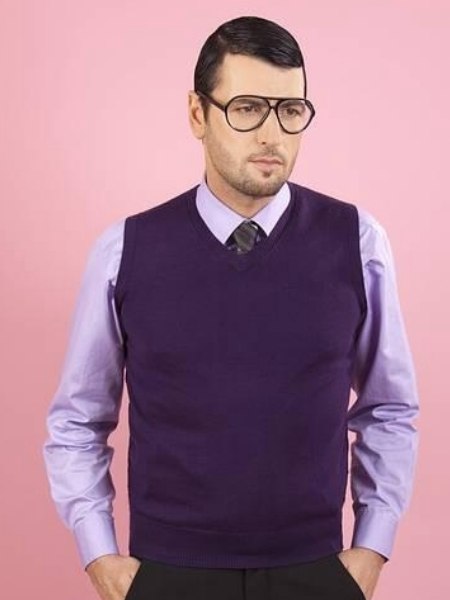 The classic men's cut has been slightly exaggerated and enhanced with a good dose of pomade. This gives it an element of homage and humor at the same time. Especially when accessorized with conservative heavy rimmed glasses.

Only the shadow of his stubbly beard marks a break with tradition and tells us that this man is far from being a boring bookkeeper.


Professional Short Haircut for Women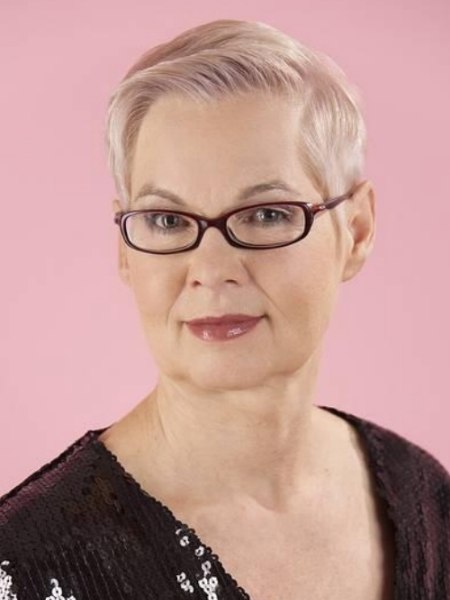 Those lines are nothing to be afraid of. Convincing in the clarity of its shape and distinct color, this short haircut is an ideal look for professional older women who want to be stylish and show their confidence. It looks well in every environment and is also very flexible for a range of different stylings.


Hairstyle for Older Ladies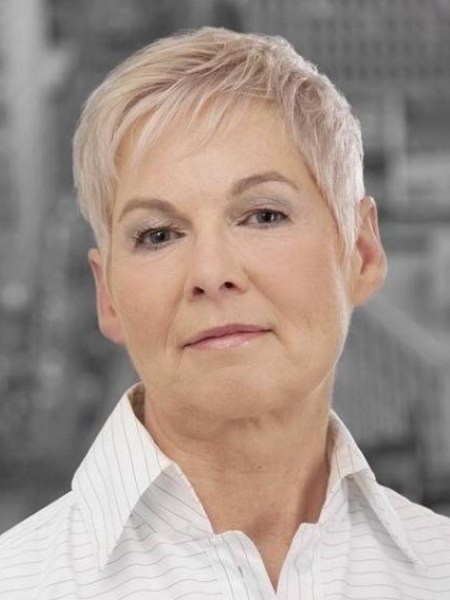 Cut with a razor, the texture of this precious short hairstyle for older ladies is soft and yet very visible. The hair has a smooth flow and requires only minimal attention. Colored in pastel rosewood and platinum it flatters almost every skin tone and perfectly camouflages the first gray hairs.


Short Glamour Hairstyle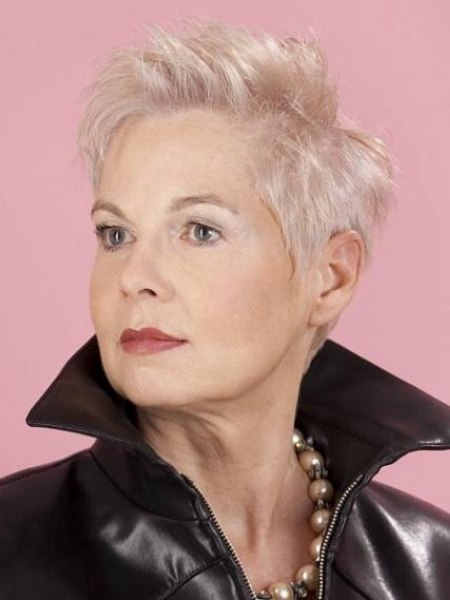 With a few touches the previous short hairstyle for older women can be transformed to this bold statement of determination and glamour. A fingertip full of product gives the hair enough stand and steadfastness to last for hours. The tips are slightly curved, and the sides shaped towards the back.


Fun Short Hairstyle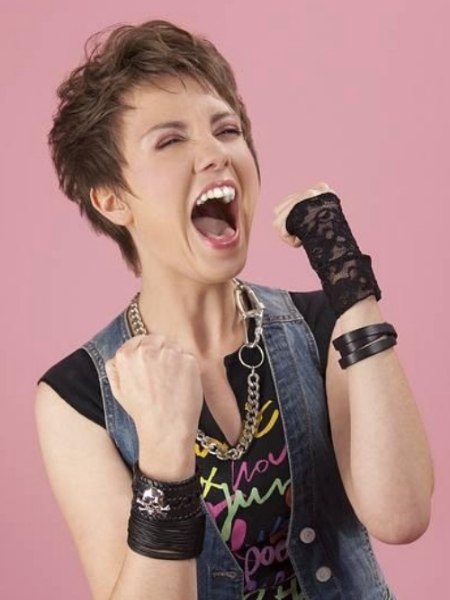 Layers and highlights bring volume to the hair while the neck remains snug and graduated. The forward styling creates a fun spiky frame around her face and the attitude comes right from her heart. Vivacious and vibrant, this fun short hairstyle will be a favorite for a long time to come.


Elegant Short Haircut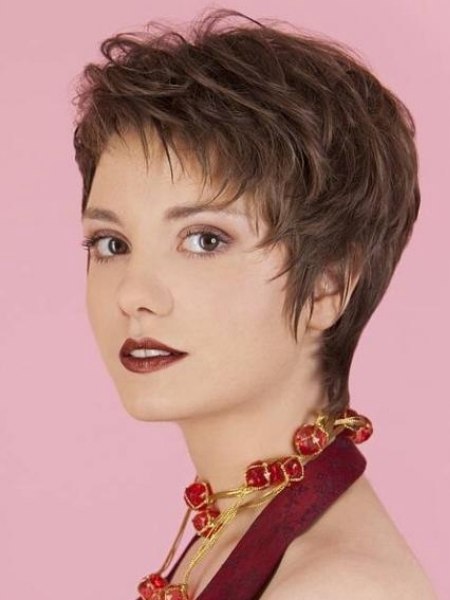 The same short haircut from the last photo takes on a different persona. From rebellious to elegant is just a few styling touches away. Here the hair was arranged across the crown, slightly lifted on the roots for chic volume. The dark blonde is enriched with fine, beige blond highlights for a lot of impact and radiance.


Quick and Easy Short Haircut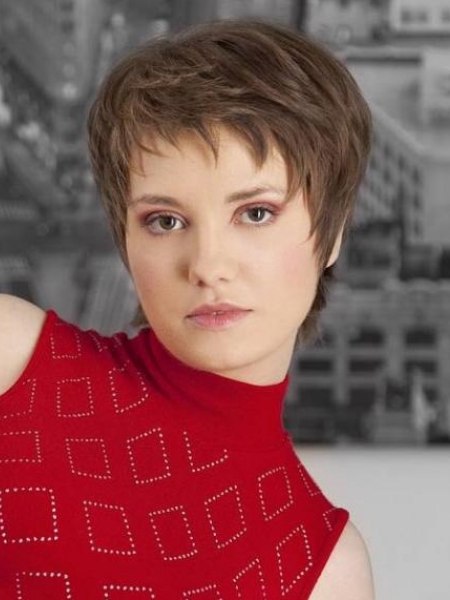 Short, layered haircuts are the perfect choice for all who want to look stylish every day but who do not want to have to work with their hair a lot. The best cuts are customized to the hair type, the direction and specifics of the growth pattern.

If your stylist puts in the extra effort, styling and maintenance of your cool and flexible shorty will be a breeze.

Copyright: Bund Deutscher Haarformer e.V.
Hairstyles: Rafeaele Sommerlatte, Stefanie Köhn & Henry Reinhardt
Make-up: Maria Johnson
Photography: Liesa Flemming

See also: Short hairstyles | Medium hairstyles | Long hairstyles | Men's hairstyles