Garçonne by Alfaparf Milano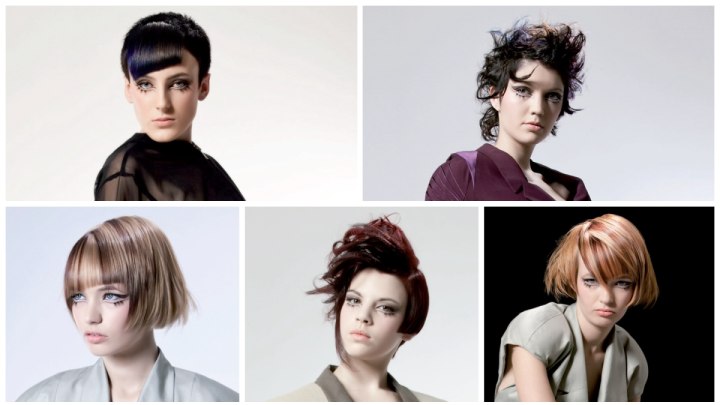 Scroll down for more photos ↓

Italy's fashion hub, Milan, is famous for its runway shows and it is the trendsetting epicenter of fashion design that influences tastes and looks all over the word.

No wonder that hair fashion in this city of style and elegance is also top of the line. Alfaparf Milano takes their inspiration from the catwalks and translates what happens with the fabrics into their hair creations.



The Garçonne collection is a fun line of short hairstyles that have a fresh approach to the pageboy cut. A short bob with bangs is at the core of each of the mesmerizing looks. Amazing textures are done by cut and also with the help of color. Chic, romantic and young at heart is the flavor of these looks made in Bella Italia.


Sweet Page Boy Cut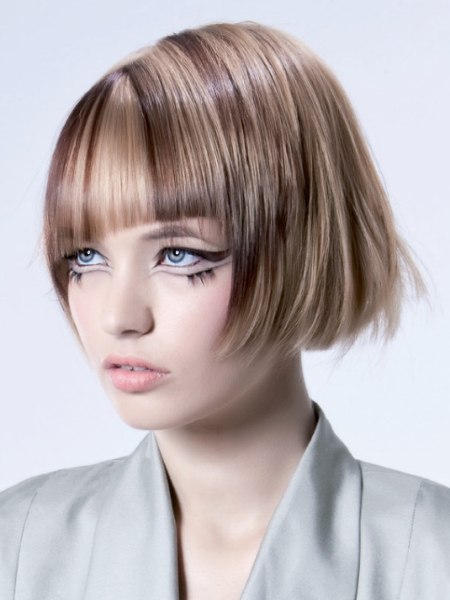 The shape is simple to give more credit to the intricate coloring of this short and sweet page boy cut. A little trick was also worked into the bangs which are cut in a low diagonal line from eyebrow covering on one side to about one centimeter above the other brow.

Sides are cut just below the cheekbone line and gently textured for a soft effect. It is, however, the diagonal striped hair color in brown and blonde that make this hairstyle a star.


Long Strand Along the Face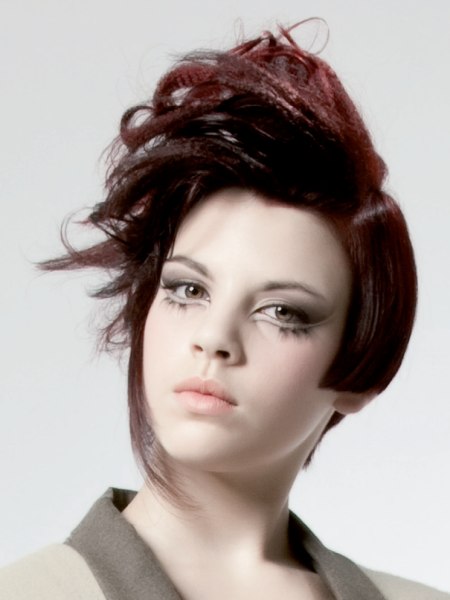 A picture of perfection, and it even offers a different aspect of its character from each side you can look at it. While one side is styled sleek to soothe the eye with its precise line and neat finish, the other side underwent a curly treatment and was given big volume by lifting the hair on the roots and adding irregular waves and curls.

As a balance between these two extremes, one long strand along the face is used as a visual connection. Since there is already a lot of action in the hair, a mahogany red is used uniformly.


Striped Hair Coloring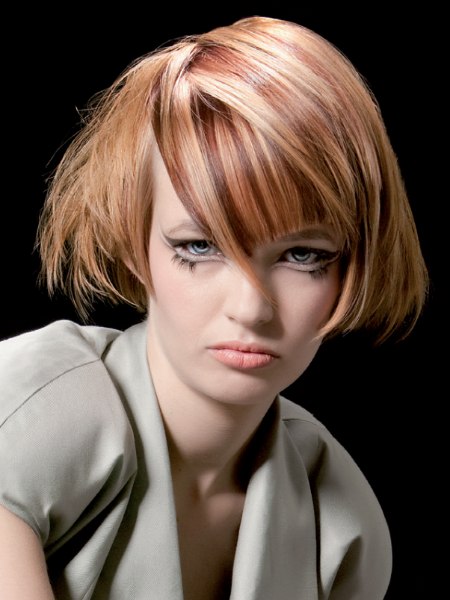 Several elements, different textures in form and color, were put together in a very harmonic way and the result is a very modern, but also wearable and charming short hairstyle. The effect of the striped hair coloring in blonde and mahogany is enhanced by the zigzag partition line.

Since opposites that are put together enhance each other, one part of this intriguing look is sleek and the smaller side is styled for fluffed up volume.


Orange Hair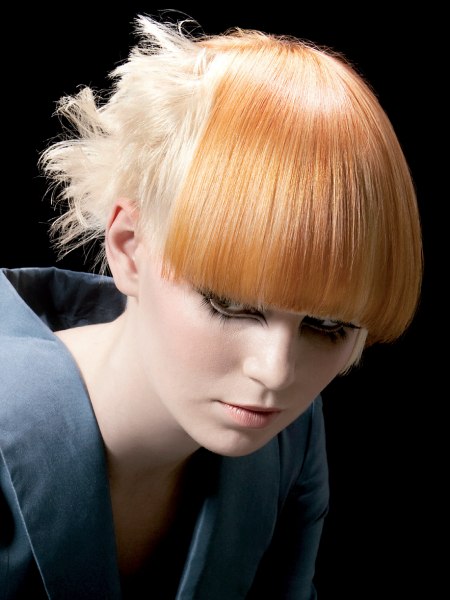 The colors of fresh gelato give this unique hairstyle its unique flavor. An amazing energy is created by the juxtaposition of a short cropped side, styled to soft spikes and downy volume, and the longer, straight and silken textured hair.

A distinct contrast in color from a soft platinum to a tangy sherbet orange blonde increases the impact.


Choppy Hairdo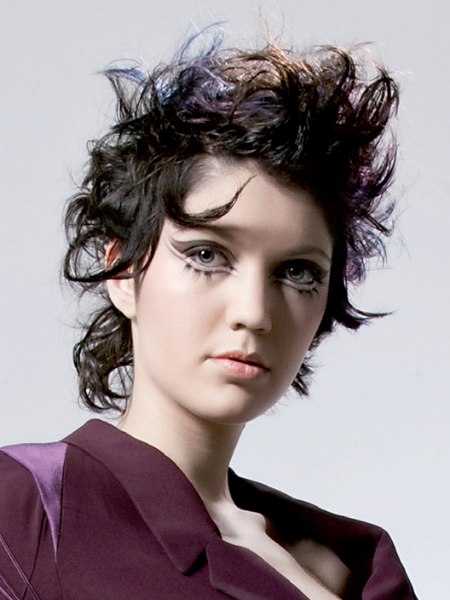 There is a method to the madness and a style in this short choppy, stringy hairdo. The layered hair features a long neckline, shorter sides and a long fringe. All of the hair was thoroughly wetted with a good styling product like a mousse and then kneaded, teased and twirled into shape.

A couple of long strands are directed into the face and held down with the help of a couple of bobby-pins. This youthful hairstyle expresses boundless imagination and an independent mind.


Blue Hair Color Effect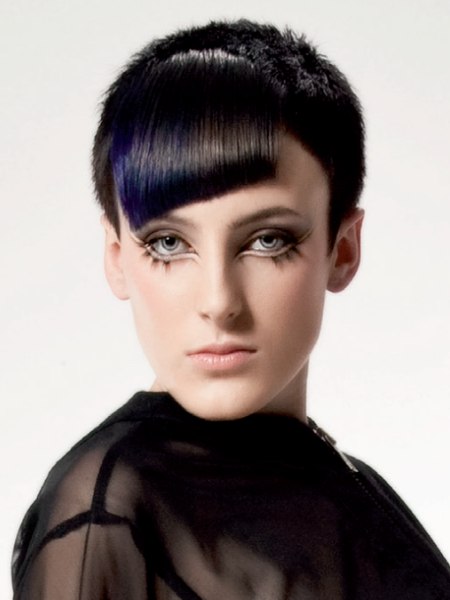 A blue color effect in the diagonal and sleek fringe is as magical as the reflection of a paradise moon. The slick texture of the bangs finds its opposite and best friend in the short cropped haircut that covers the rest of the head. A uniform length was finely textured for an extra soft look, and a precise clean outline keeps things neat and stylish.

Hair: Richard Thompson, Colin Greaney & Darren Newton
Color: Vivica Davies and Tai Walker
Make-Up: Gemma Hodgetts
Clothes Styling: Andrew Clancey
Photography: Richie Crossley
Products: Alfaparf Milano

See also: Short hairstyles