DESSANGE
Hairstyles Spring Summer 10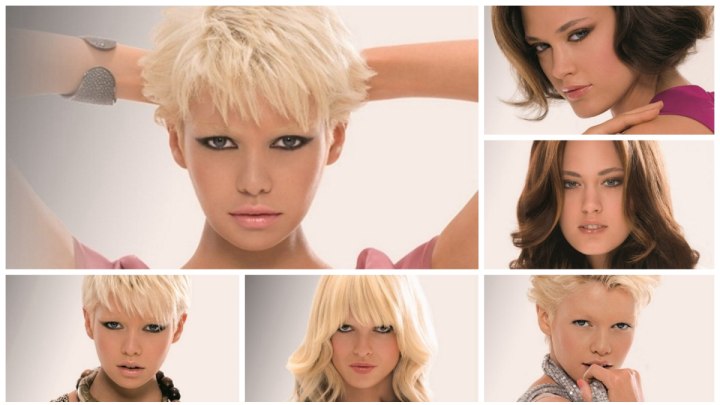 Scroll down for more photos ↓

Luxury and glamour come in short and long hair. Stylist to the stars DESSANGE Paris favors natural flowing looks for their long hairstyles and simple and versatile texture for their short haircuts. Feminine curves dominate the long layers that come with and without bangs, while short looks are on the androgynous side with a lot of feisty and catwalk-ready esprit.

Back to the basics is a great topic, and Dessange translates it fabulously and with their traditional quality and luxury feel. Hair colors follow the same concept and while being bright, clean and glamorous they stay within a natural palette.


Part in the Middle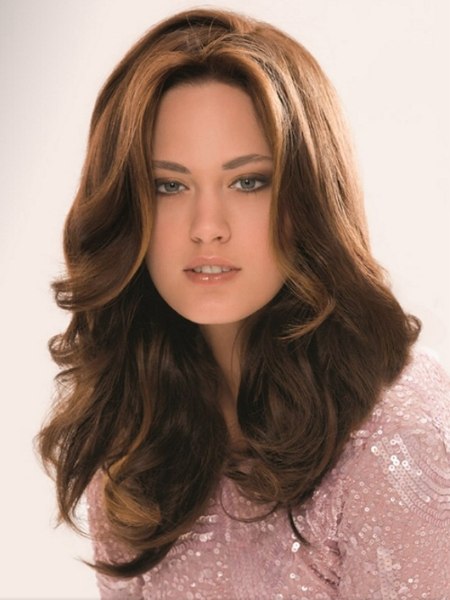 Balanced by an irregular part in the middle two sides billow down in soft volume that is generated by large waves which turn into smaller waves and curls in the lower half. All of the movement of the long hair seems to be as natural as can be and does not betray the work that went into all of the bounce and gentle flow.

Superior skill is demonstrated in the hair coloring which featured well placed streaks just a couple of tones lighter than the warm brunette base.


Chin Length Bob with Volume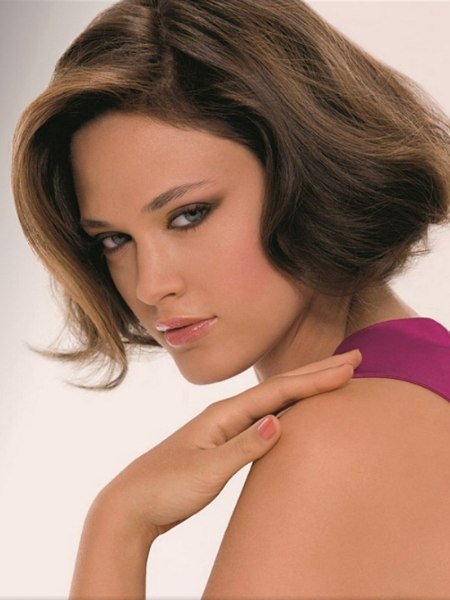 A chin length bob makes the perfect base for this extravaganza of volume. Soft curves are shaped to frame the face, flip upward or back. Different directions prevent uniformity and guarantee a natural feel and lots of volume.

A warm brown hair color is accentuated by a touch of finesse with a lighter tone applied just at the edge of the long S shaped fringe.


Shoulder Long Hairstyle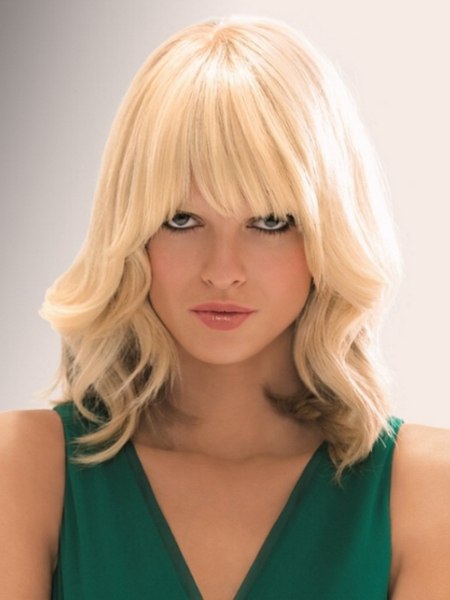 Going from smooth to wavy this shoulder long hairstyle increased in volume from top to bottom. An oval section of the face is framed by the long fringe and the large waves on the side.

A warm vanilla hair color doesn't give the blues a chance as it illuminates its surroundings with a warm, soothing glow.


Short Crop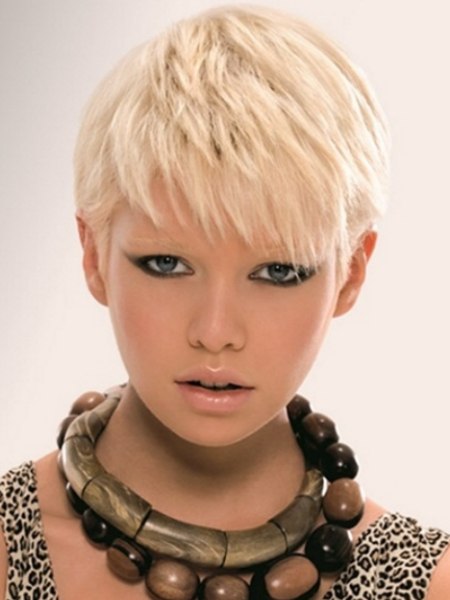 The short crop with hair cut at the same length all over except for the shorter sides features strongly textured tips for a lot of definition and a touch of wild. Here the beige blonde hair is styled to a forward direction bringing the unique texture to its full visual potential.

The fringe is slightly diagonal and also textured to the max. Are you ready for a stunning short hair makeover?


Short Hair Restyled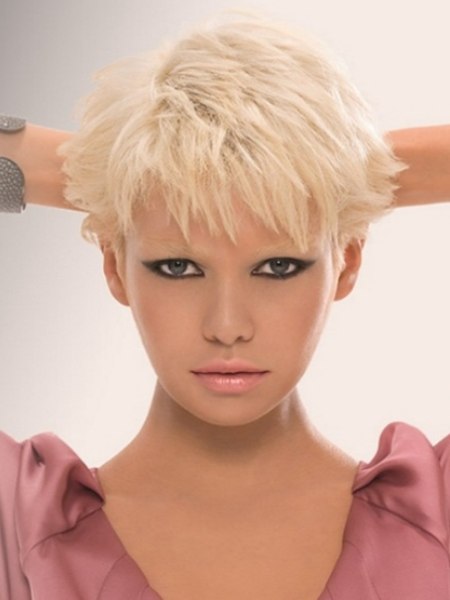 With just a few moves the previous short pixie cut can be restyled to a totally different expression. The short blonde hair is here parted high on one side and directed towards the ears and to the front. Again the heavily textured fringe is a key player.


Lifted Fringe


For a real glam look makeover, the volume of the short haircut was boosted from the root up. The short, textured strands are defying gravity with the help of some good styling products for a flexible hold to keep a soft but strong appearance. Since the fringe (bangs) is also lifted skyward, the facial features are more in focus.

Hair: DESSANGE

See also: Short hairstyles | Medium hairstyles | Long hairstyles