Inside Nature by Framesi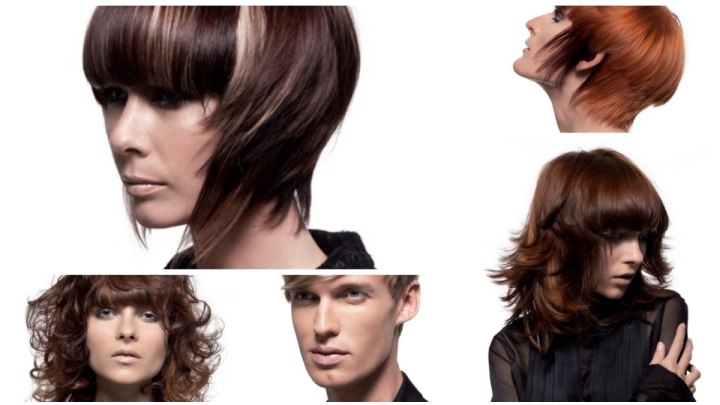 Scroll down for more photos ↓

Perhaps your inner nature is your secret and sacred space, but just in case you would like to share it with the rest of us, Framesi has some ideas for you. A small collection of very expressive hairstyles sets the tone for new experiments and daring moves in hair fashion. It is not about bending or breaking the rules, but about inventing new ones and exploring what else is out there.

What is the nature of hair, what makes one design touch people more than another? Inside Nature explores this and more. Variation of lengths and intense combinations of hair color blaze new trails and explore new territory that is as refreshing as it is sensual and goose-bump generating. Stop trying to fit in and find something that fits you.

Click here to watch the video of this collection.


Midnight Special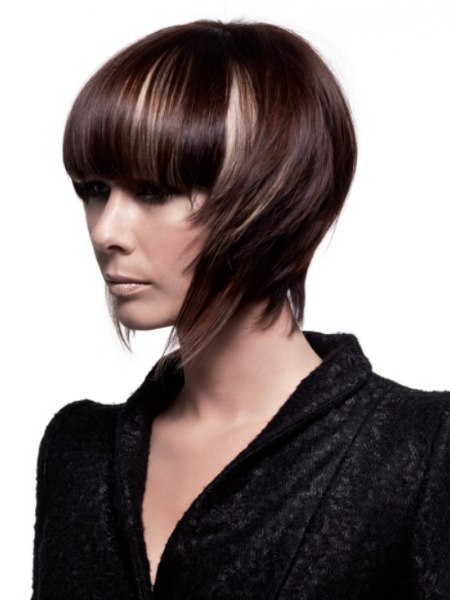 Filigree-fine texture gives this creation of dark and light a truly esoteric feel. Round, sleek as silk with a movement that is pure, direct and breathtaking. A very long fringe plays a big part in creating the air of mystique and brings welcomed attention to her eyes, even though they are in the shadow.

The sides of the hairstyle are swept forward in a very natural curve, as if caught by a quick and vanishing breeze. A few of the textured tips reach right into the sides of her face. The hair color is a magic combination of moonlight and shadow or platinum and dark cocoa brown.


Red Head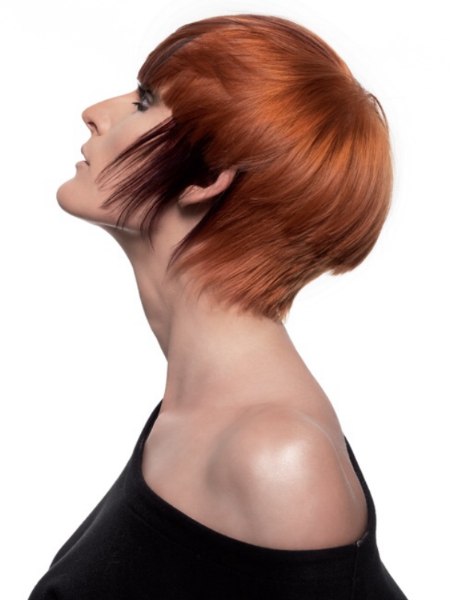 This is what can happen to a modest mushroom cut and take it from it simplistic bliss to an explosion of exotic style and sensuality. Roundness meets a long, graduated neck line and long feathers reach from the sides into the face and are also defined by a different color.

The combination of the extreme dark brown and the coppery red is not only spicy and sexy, it creates its very own tingle and vibe, born of contrast in shape and color. Soft texture and silky sleekness are the frosting on the cake.


Whispered Dreams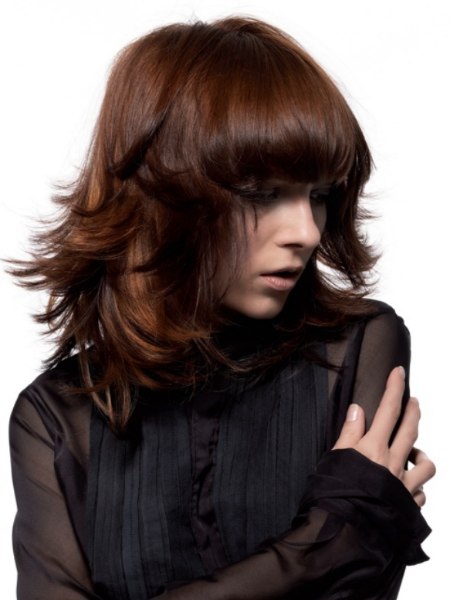 A series of outward flips brings all of the wispy energy to this layered medium length haircut that it can handle. Much more vivacious and fresher than the ordinary curls, these feisty and rebellious curves not only add to the volume but also give this romantic hairstyle a very modern feel.

A deep fringe comes with a gentle retro feel and is smoothly curved inward as an exciting contrast to all the motion in the other areas. The look expresses barely contained wildness and is full of motion that will bounce along with every move and step that she makes.


Wild, Wild Layers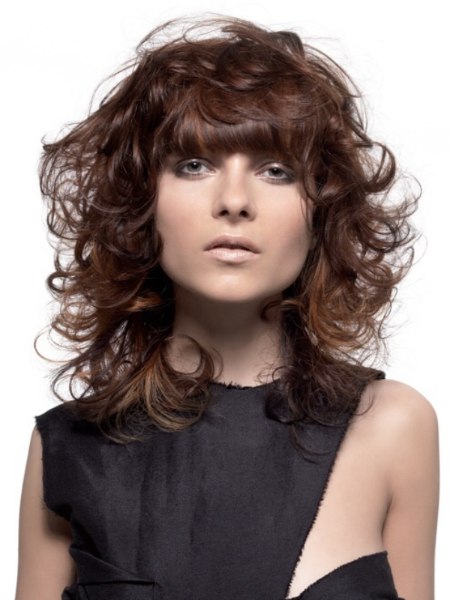 With hair that reaches a few inches below the shoulders and a lot of layers throughout. You have an amazing basis for a range of exciting hairstyles and lots of stylings from simple to rebellious to absolutely gorgeous. Sophisticated curls take on a wild demeanor when styled with that much airiness and definition.

The resulting mane is light and yet big and full of mind blowing sex appeal. Elegance camouflaged as a force of nature comes with a deep, sleek fringe, curved inward and in a delightfully maroon color that seems to be dipped in cognac and highlighted with a few sprinkles of light brown sugar.


Leaving the Part


You won't miss a neat and boring partition when you wear your hair in overlapping layers that are styled in opposite direction. The tips are textured and curved to gain even more momentum.

The short sides of this man's haircut are drawn to the front by an invisible magnetism, and that is all that is needed to make this look a looker and high end eye candy. The hair color is a warm ash blonde with a golden glaze.

Hair: Framesi

See also: Short hairstyles | Medium hairstyles | Men's hairstyles