In The Hair by Mod's Hair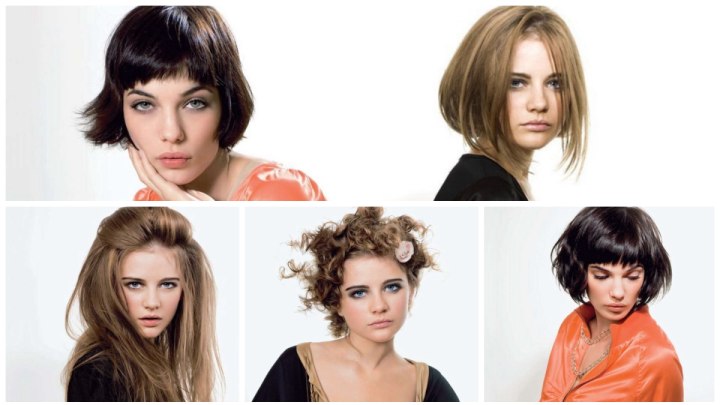 Scroll down for more photos ↓

It's all in the air or let's say in the hair. As different as these five hairstyles may seem, they are created on just two models and based on two basic cuts.

A short bob and a long mane are transformed to a beautiful collection of casual, chic, light and sunny looks that are not just very tempting, but they also express the personality and mood of their owners perfectly.



Variation keeps us happy and fights boredom before it can even develop. So tease, twirl, scrunch and play with your hair as often as you feel like it. Mod's Hair came up with some ideas and invites you to get creative with your hair.


Nicoll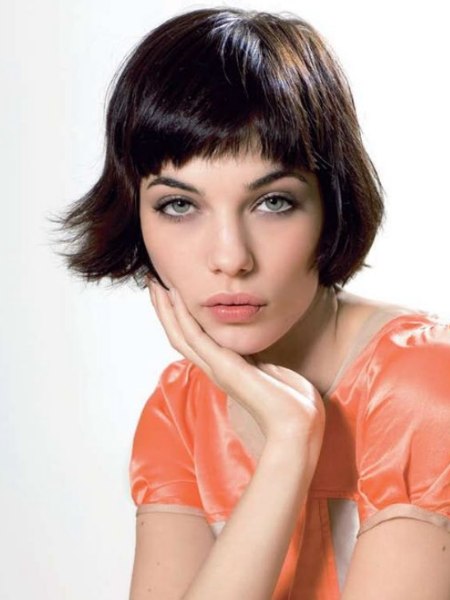 Sugar and spice are wrapped into one look. The very classy bob shows its naughty and nice side all at once with skilled styling and the right products. The fine cut with its soft outline and rounded corners was styled neatly and flat on the left, while a little gust of wine, or a dab of mousse and mist of spray, lift off the left to a cute out and upward flip.

The top is parted off center, but the fringe runs all the way through in an adorable curve. Her hair color, a super dark espresso brown, makes an impact.


Mila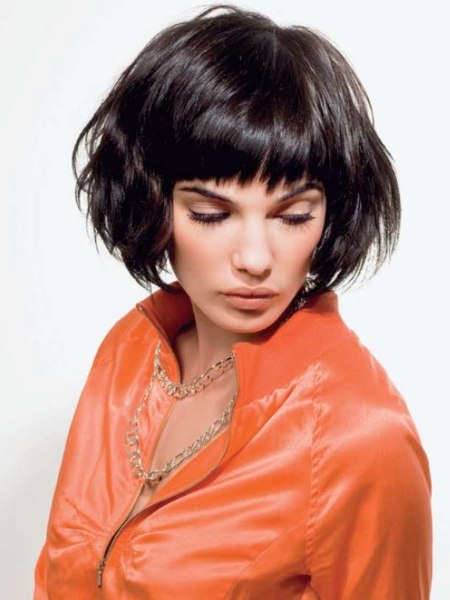 While the first variation of this darling bob was whiffed up by a little breeze on one side, this second version was hit by a styling storm and comes out wild and beautiful and so different from its neat and stylish twin sister. A lot of volume was generated with a blow dryer, brush and some good styling products.

The hair looks delightfully disheveled but organized enough to see that it was on purpose. The fringe is more jagged, and the full sides are shaped to accentuate her facial structure.


Coco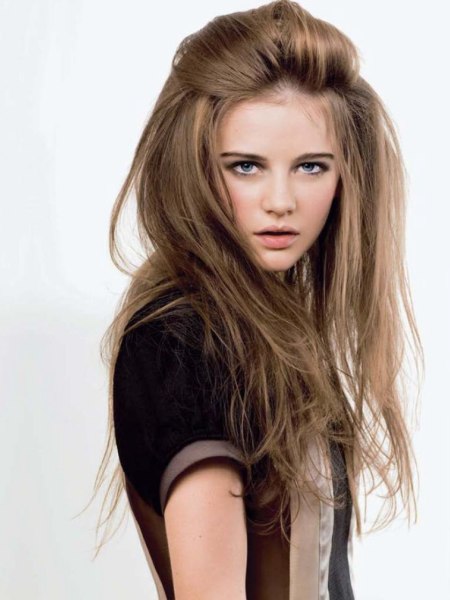 This ravishing look builds its charisma on enormous volume. The long hair does not need an extremely complicated cut to be styled to this opulent wild and attractive piece of art. A few layers were cut in the hair to help with the volume, and the slight tapering along the front adds movement. But both come into play more with other variations of the cut.

Here the hair was teased and moussed for a lot of lift on the roots, mostly on top. The front hair was then loosely draped backwards across the crown in a very billowy, baroque way. Simplicity and rich opulence can do magic together.


Bee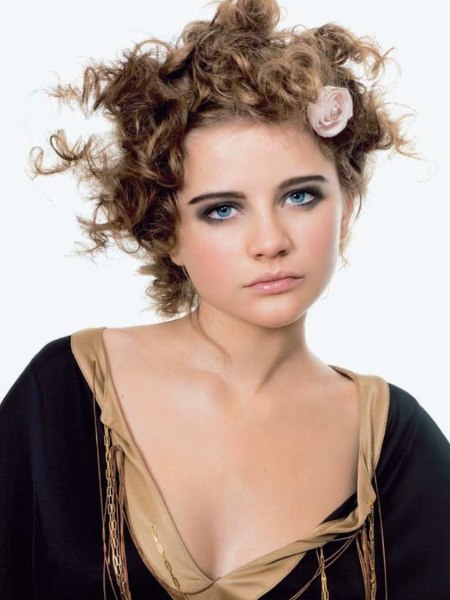 Curl and twirl as if there was no tomorrow. A glorious look of festive extravagance is created out of the same hair that was just a big billowy mane. Strands of hair is curled and then twisted around itself, doubled up so that it turns itself into a coil.

Individual curls are pulled out while the little piles are secured with a couple of pins and hairspray. A hydrating and smoothing styling lotion should be applied first and will nourish the hair while it keeps its shape. More curls, more fun! And to really shake it up, add a little romantic flower into the hair.


Mary Kate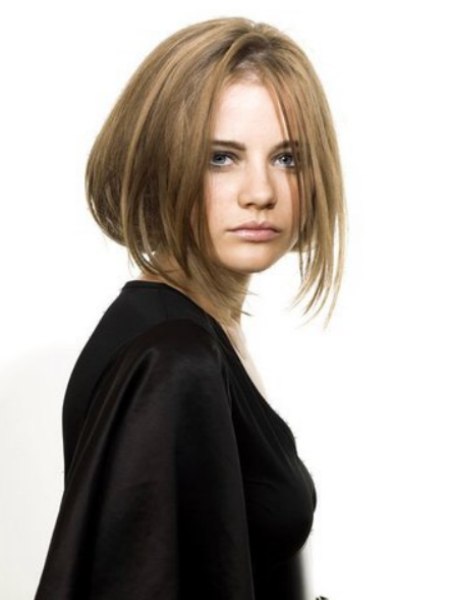 There is no need to cut your hair if you want to wear it at shoulder length or even shorter. This creation, let's call it a faux bob, does not have to remain the big secret of your stylist. If you cannot make it to Mod's Hair in time for your big event, try it yourself by folding the hair to a large, natural looking inward roll.

The shorter front tresses can stay out to add not only more movement but also a soft and gently tousled frame for the face.

Hair: Olivier de Vriendt for Mod's Hair
Make-up: Aline Schmitt
Clothes: Corinne Cobson
Photography: Guillaume Bérard

See also: Short hairstyles | Long hairstyles | Up styles