Lady Garage by Mod's Hair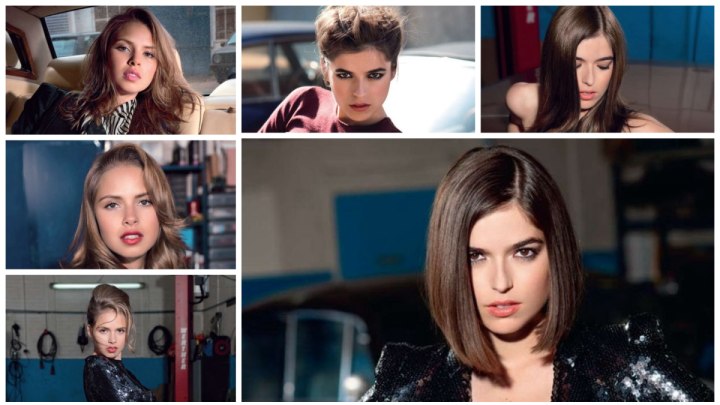 Scroll down for more photos ↓

Haute coiffure can be found in many unexpected places, even in a garage. A bold industrial background could not be more of a contrast, but it also makes the six glamorous styles by Mod's Hair stand out even more.

Layered long hairstyles with curly, wavy volume or refined sleekness plus a sweet updo are bound to make those mechanics get weak in their knees and loose their wrenches.



These fabulous six are luxurious in their shapes and textures, perfected with understated but clear and natural hair colors. Emphasis is on elegance, femininity and to empower the women who wear these looks.


Giulia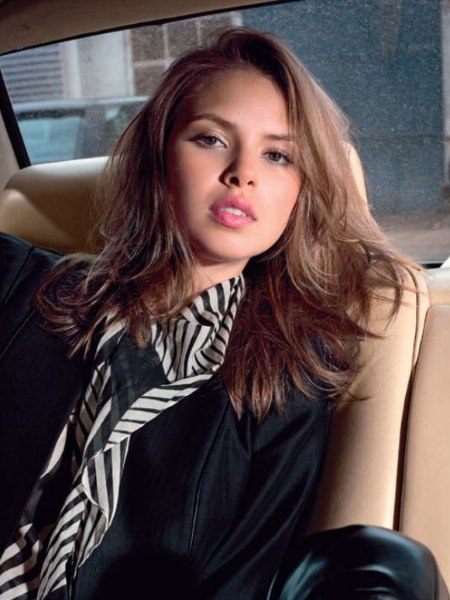 Her powerful leather and silk outfit is beautifully completed with her sassy and sophisticated open hair style. The smooth tresses cover her shoulders and are cut in a face-framing, layered style with a side part and a lot of movement. This rather simple cut is highly flexible and ready for imaginative styling ideas that can range from tousling to elaborate hairstyles.

To get the look seen here the hair can be treated with a good, nourishing hairspray and then scrunched with the fingers, or also by applying some mousse. Her hair color is a warm and very flattering dark blonde with some golden effects.


Giulia in Glam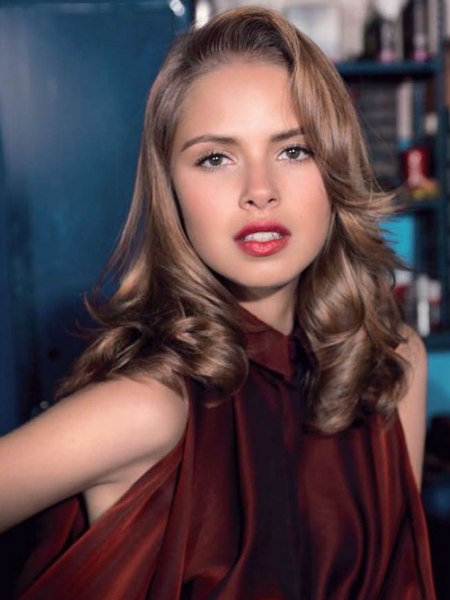 The same hairstyle can be transformed from a casual, wild and sassy style to this polished and very glamorous look that is perfect for any fancy dress event. The hair was curled to large barrels with bouncy flips that give her volume and a gorgeous classic look with a modern long fringe off to the side.

Rollers or a good curling iron are the tools to use and a mist of hair gloss will make sure the elegant shapes will make it through the night and outshine any competition that might be out there.


Deese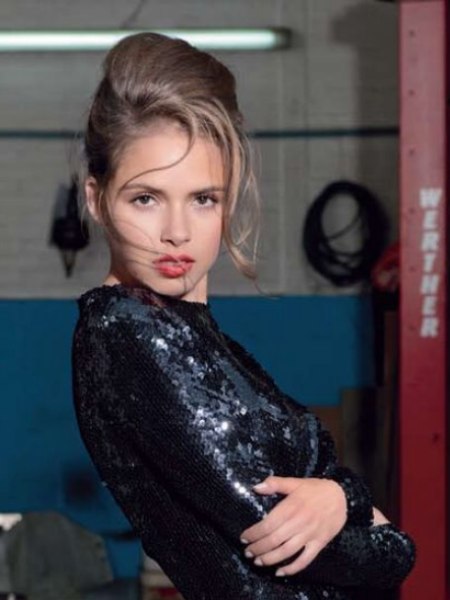 This classic with a twist is an impeccable look with a ton of sophistication, elegance and with this styling it is also super hot. Hardly anything is more feminine and French than a chignon.

Instead of pulling all of the hair towards the back in a tight fashion, it was given some lift on top and long tendrils were pulled out of the long side fringe and curled. This make-over gives the classic updo new life and with its dark blonde, highlighted color it is an attention magnet.


Floride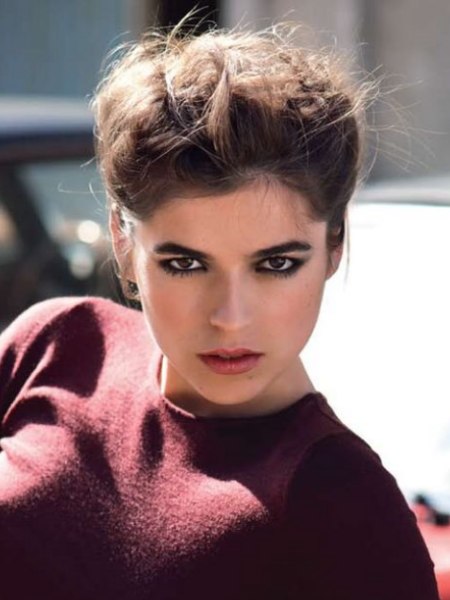 One twist is nice but two are just fabulous! A journey back in time brings back the moxie of a 1940s double French roll style. Of course this retro favorite has been modernized and given a new texture by scrunching the top hair to create a tousled appearance without hiding the shape too much. This updo is chic and very unique. It can easily be dressed up even more with some sparkling hair accessories.

To create it, part the hair in the center and flip up the sides while rolling the hair into a tight long shape that is fixed with pins and a mist of good hairspray. There is no need to tug in those loose ends, they add more character.


Mercedes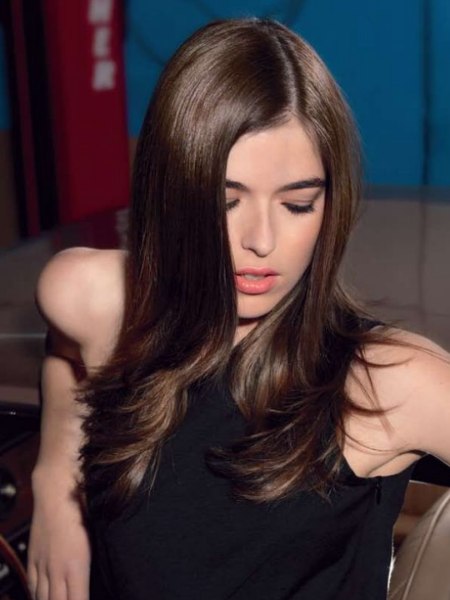 Sleek as satin with a very distinct shape, this long hairstyle is all about the flow. The hair reaches several inches below the shoulders and is cut in an angle to create just enough layers along the sides to bring more movement and texture into all of its smooth gorgeousness.

With a side part the chic meter goes up another notch, and the flipped outward ends are just irresistible. Her hair color is a smoky brown tone with a precious shine. Smoothing and straightening products keep this look supple and prevent individual hairs to turn renegade.


Ondine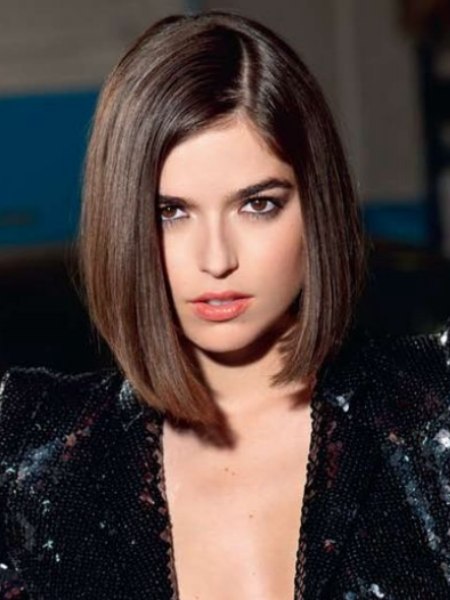 This mega classic cannot be missed. Bob cuts have been around for a while, and they come in many versions. Mod's hair goes back to the basics and found a perfect length just a bit more than an inch below her chin line.

This length does not yet touch the shoulders and allows the hair to swing freely and at the same time it has the elegance of its ancestor and accentuates her face perfectly. It is styled extra sleek and just a small curve inward and at the very tip of the front is all that is needed to create that sizzling tension and high fashion flavor.

Hair: Olivier de Vriendt for Mod's Hair
Make-up: Aline Schmitt
Clothes: Guy Laroche
Photography: Guillaume Bérard

See also: Medium hairstyles | Long hairstyles | Up styles