Funky Pop by Framesi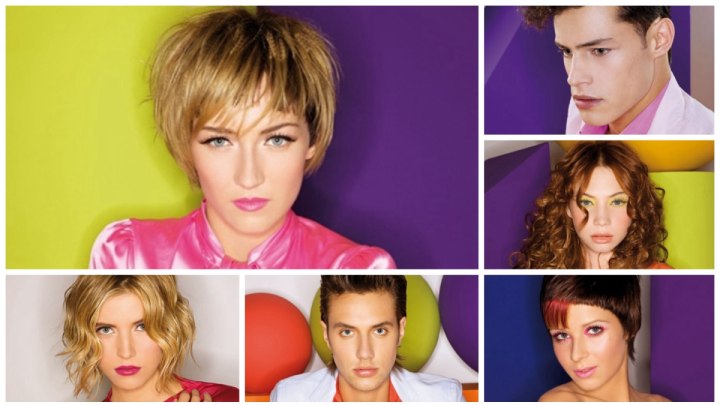 Scroll down for more photos ↓

Let's play! Put on the color and make it bright! Happy vibes are just one of the side effects that come with the prescription of one of the new Framesi hairstyles. Kick out the dullness and get a new look flavored with Italian passion for life, art and good design.

As bold as these six haircuts are, they are just as wearable and combine latest trends as seen on the catwalks with the demands for every day wear. Fun textures, bold lines and styling come in a rainbow of colors from sunny blonde, sexy brunette to purple and red.



The looks were inspired by the music and art of the 1960s and 1970s with their free and playful vibe, their bright colors and the energy of a generation redefining themselves and the world they live in.

Click here to watch the video of this collection.


Wavy A-line Cut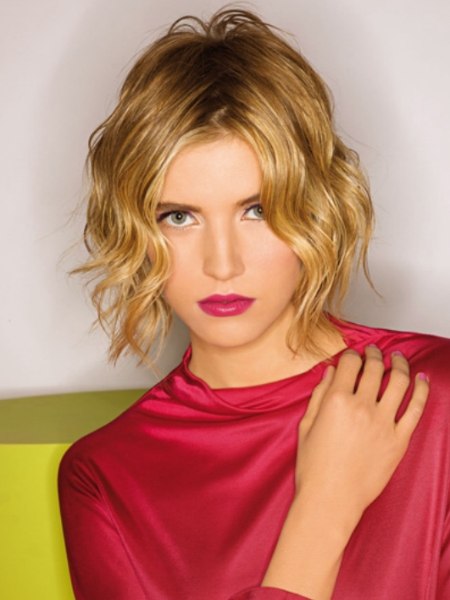 A combination of two all-time favorites. Together they reemerge as an entirely new haircut and what a fun one it is! A classic A-line is like the strict aunt to this vivacious young hairstyle with a lot of movement, experimentation and creativity. A beautiful shorter in the back haircut. With layers for fun and fuzzy volume, the focus shifts towards the face framing front.

A center part is zigzagged to make sure that all straight and narrow lines are avoided. The color is a natural looking honey blonde with thin but widespread highlights. Styling accentuates texture and motion with the definition of individual strands and tips and a gentle disheveling of the entire look.


Layers Reinvented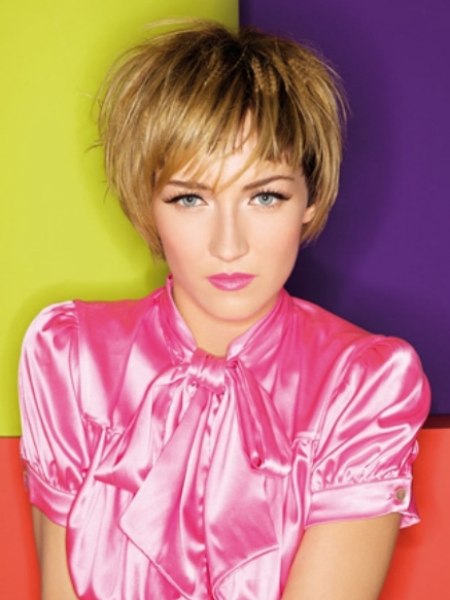 Surprising revelations happen with every move of her head. This funky cute short haircut exists on two planes. One is the precise cut roundness of the underneath, topped with a heavily textured top layer. A difference in color strengthens the effect, and the sun-kissed blonde on top of a dark blonde, almost walnut hue keeps things grounded and wearable.

Styling allows the top hair to be as rebellious as it can be while the underneath sticks to its more controlled and demure nature. A fun short hairstyle with a lot of facets!


Viva La Linea


A very fine point texturing keeps the distinct asymmetrical line across the top of her forehead soft and approachable. The fun comes in with a longer section on the left. The partial fringe distinguishes itself also through a bright and contrasting color and shows how very small elements can make a huge difference in a short haircut.



The main part is finely layered and styled for smoothness and shine. A dark brown is complimented by the copper and berry colors in the mini fringe.


Angel Hair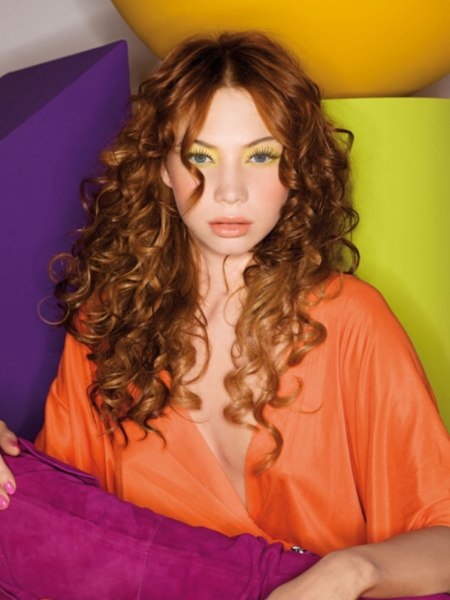 Naughty or nice - It is your pick. This long, curly dream can be both. It all depends on the context or let's say the con-textiles, accessories and style of make-up. Long curls in a layered haircut can be innocent and angelic, but also seductive and dangerous.

Simplicity of cut and styling is a must to make the curls the star of the creation. Here a simple center part keeps both sides even and balanced, while some long and well placed layers make sure the weight is distributed well. A dark, earthy honey color with golden highlights brings warmth.


Frothy Topping


A touch of extravagance never hurts. The combination of a dapper and traditional, short men's cut with a frothy pouf, off center and full of tiny playful curls is truly exciting and surprising.

The 1930s meet the 1960s or pomade goes afro. This look is classy and yet modern and effervescent, no matter what you call it.


Rockabello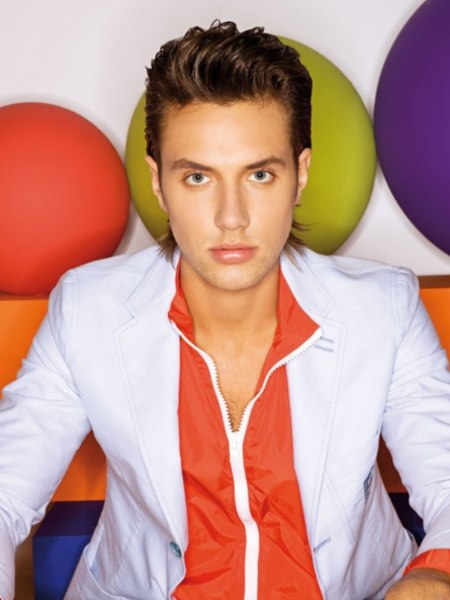 Rock 'n Roll hairstyle made in Italy. As finely tailored as a good suit, this haircut leaves nothing up to chance. Every strand has its place and is masterfully arranged. A fresh new touch to the retro favorite is a longer neck with the textured tips peeking out around the sides.

Sides are sleeked back tightly while the top has some height and an attractive wave pattern. Modern and retro displays the best of both worlds.

Hair: Framesi

See also: Short hairstyles | Long hairstyles | Men's hairstyles