Carnet de Voyage by DESSANGE

Scroll down for more photos ↓

Pack your suitcases and let's go! The world is waiting and with the help of this beautiful collection of summer hairstyles by DESSANGE you will explore it in style. Mystery and adventures will be on your way, and you will be ready for any surprises that you may encounter.

Whether you are heading out on a safari, a tour through the desert, onto the highest mountains or out to the sea. Let your dreams give you direction, and you will find the perfect destination as you will find the perfect hairstyle to make you look amazing.



Dessange presents a collection of feminine, powerful and sophisticated looks for a season of discovery.


Hair Pulled To One Side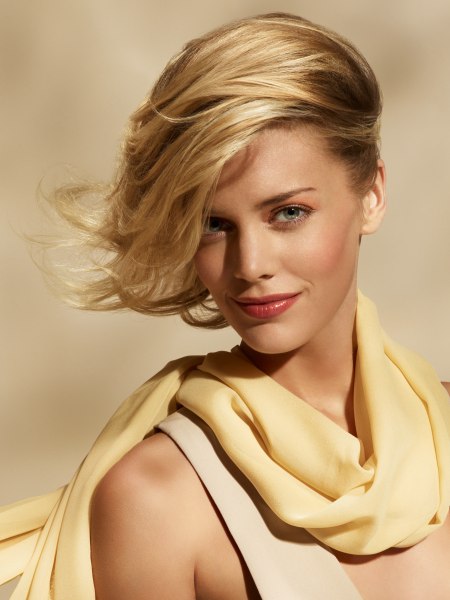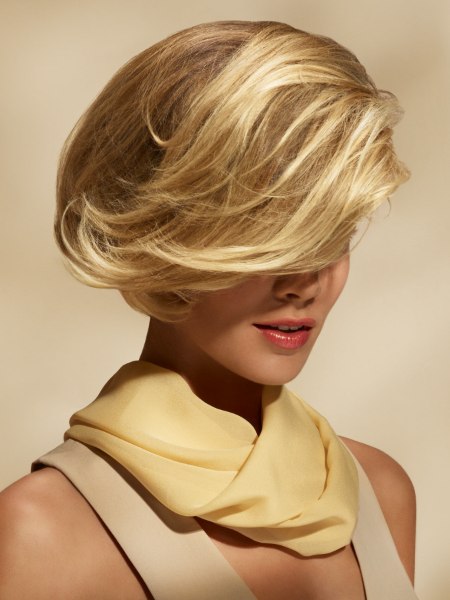 Casual and elegant like a cashmere sweater, this slinky, windblown hairstyle keeps its shape and lets her look her best even in the dust of the desert. You can wear it straight down and have fun with the long sides that have this chic curve, which comes with all of that motion.

Or you can pull your hair to one side for an asymmetrical effect, held together by a few good mists of hairspray. Blinded by the light? The intense luminosity comes from the contrast of a darker blonde and the sunny, beige blond.


Glamour Beauty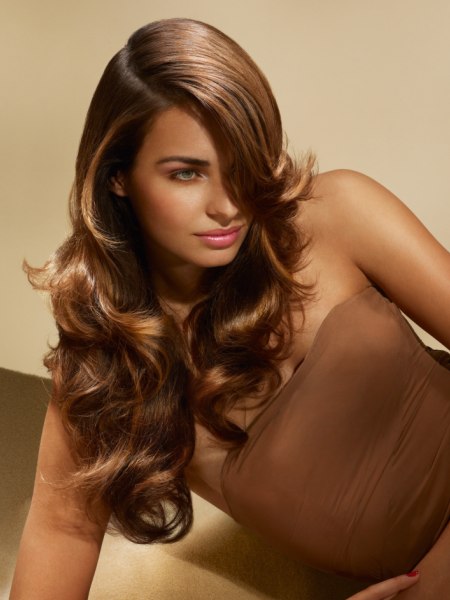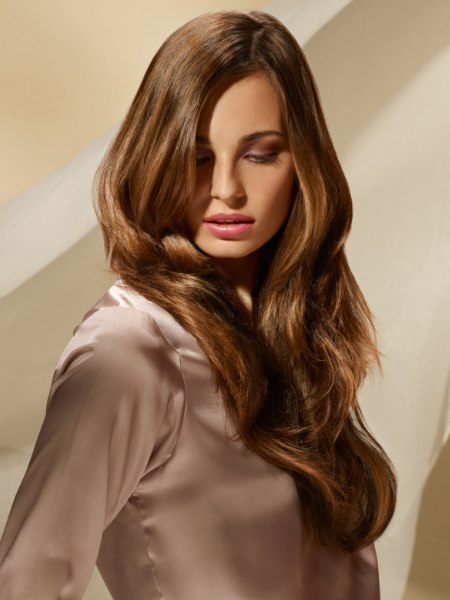 Make them fall to their knees by giving yourself a glamour make-over that pulls all the stops. Long hair in a rich golden brown color has been layered and filled with amazing movement. This can be done by creating large curls with hair clips or a thick barreled curling iron.

The fringe is extra long and sweeps across her face adding to the charisma. If your hair is not long enough yet, hair extensions may be your best and fastest chance to turn into a sexy and mysterious adventuress before the summer is over.


Colors of Nature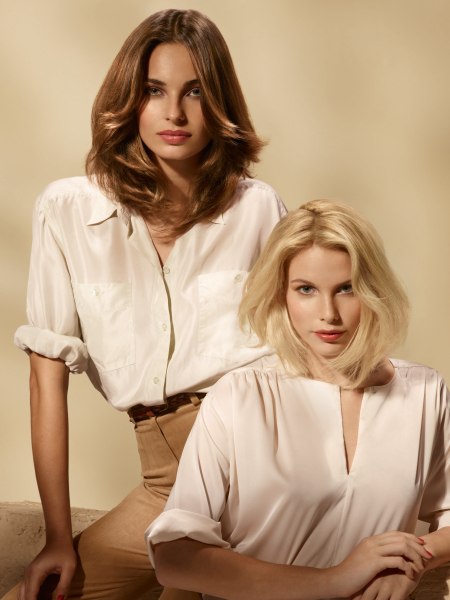 Earthy colors, soft beige and rich brown make a strong team for an amazing journey. Being ready to discover the secrets of new places includes a haircut that keeps its allure in all surroundings and under all circumstances. And of course a sensuous touch never hurts either.

The shoulder long, center parted hairstyle on the left makes an impression with the soft layering in the lower third of the cut and the outward curve on the sides, which turns inward again. Small touch but big effect.

Her blonde companion enjoys the same cut but with a more disheveled styling. Rolled up sleeves on sporty and elegant silk blouses are very trendy again and just add a tomboyish and adventurous feel to the looks.


Waves Fatale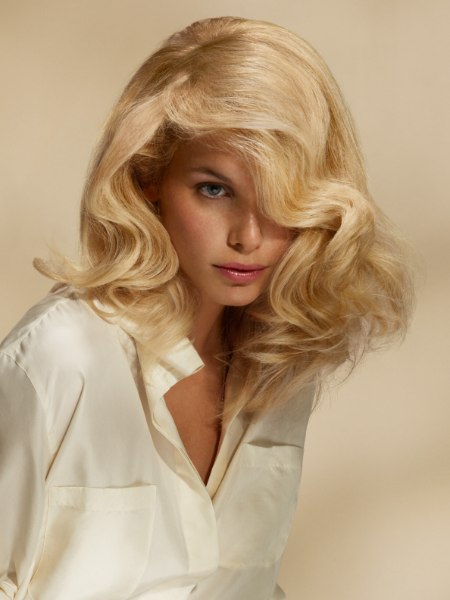 Cascades in desert blonde will cause a stir wherever her path will take her. The glamour and passion in this hairstyle can hardly be topped, and it looks especially dramatic with her sporty open collared silk blouse.

The part is way over on one side to get as much hair and swing into the sultry fringe as possible. Long layers help with the volume and make it easy to create these amazing curls and waves.


Color Contrasts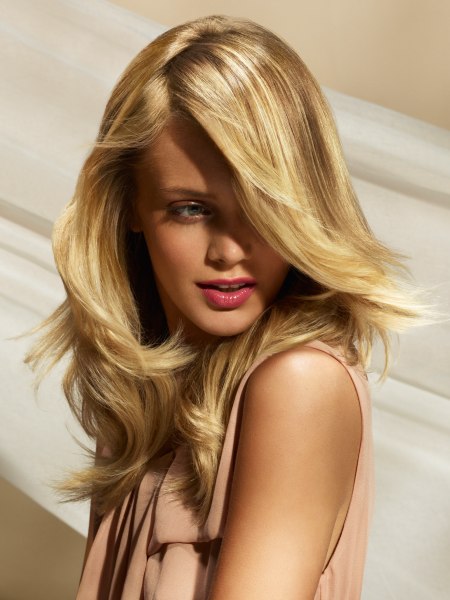 If you want to break out of the mediocre and think that subtle is no fun, put those highlights on big. Together with streaks in a darker, bronze color, the glittery beige blonde strands really stand out.

The hair color was applied in irregular patches with an accumulation of the lighter tones around the face. Every move and every variation of the styling of the long and layered hair will reveal new combinations and marbling of the shades.


Swinging Bob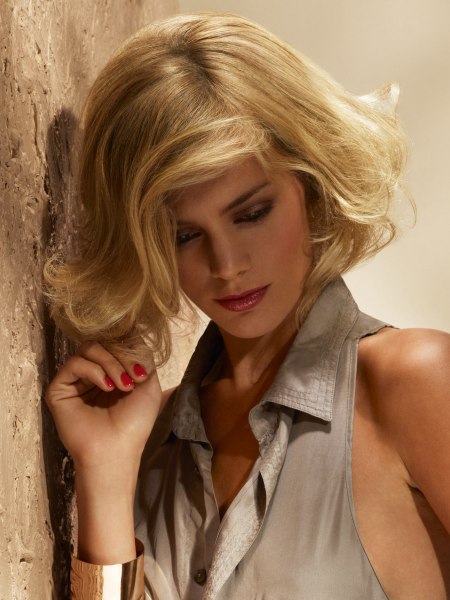 There is nothing more feminine and elegant than a short timeless bob with a lot of movement. Captain's dinner or a rendezvous on the Eiffel Tower, this look is fantastic for any time of the day and any occasion. The line slightly lengthens towards the front and a small amount of layering has a big effect in the form of amazing volume and irresistible movement.

All sparkles in a sophisticated Hollywood blonde color that takes us down a memory lane to the time of the great screen goddesses.


Half Updo


A modern warrior woman needs a hairstyle that keeps her cool but always striking. With a half updo it can be done with ease. A part of her hair from the sides and the back is tightly attached in the nape while the top and front hair swings freely in its long and textured splendor.

Styled towards the front and over to one side the styling shows a heightened sense for modern elegance and great design. Her hair color is a Sahara blonde with a beautiful iridescent shimmer. The gentle curves sway with her every move and a warm breeze makes them come alive even more.


Gypsy Look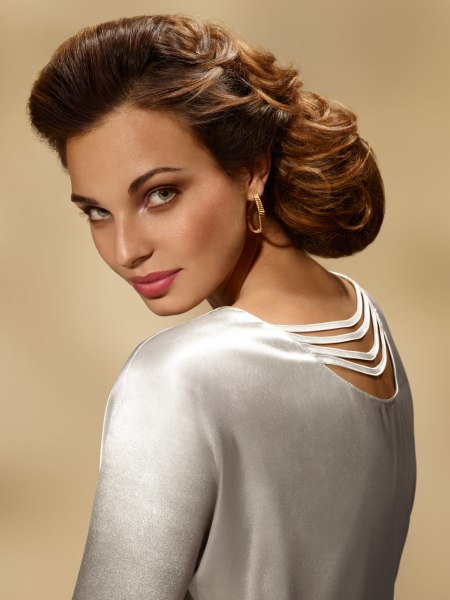 Unleash the inner enchantress and style your hair the glamorous way. Out of the face, smoothed to the side and gathered in the back a look is created that has an aura of mystery, foreign exotic lands and passionate dances in the moonlight.

The front is very neat and smooth but the back shows a beautiful texture created by fine curls that were assembled loosely, allowing them to separate and delighting us with their intricate movement. Her dark brown hair color gets a major boost with the caramel colored lighter streaks which also accentuate the large bun in the back like fine lace.


Sophisticated Long Bob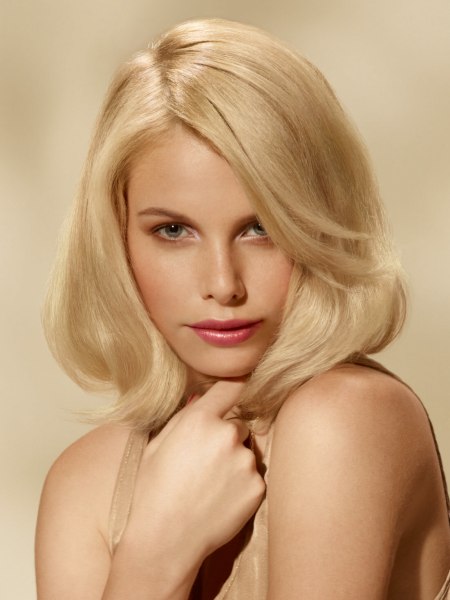 Her face is wrapped in the luxury of a fabulous, timeless and forever feminine hairstyle that has been a classic for decades and is truly one of the ultimate must have looks. Always stylish and great for all ages the bob never lets us down.

The beige blonde hair color matches her skin tone and this concerto of pastel tones has a soft and ultimately sensuous appeal. Simplicity just works, as it is proven once again. Sleek lines, side part and gentle roundness in the tips is all you need to be unforgettable.


Short Hair with Vintage Charm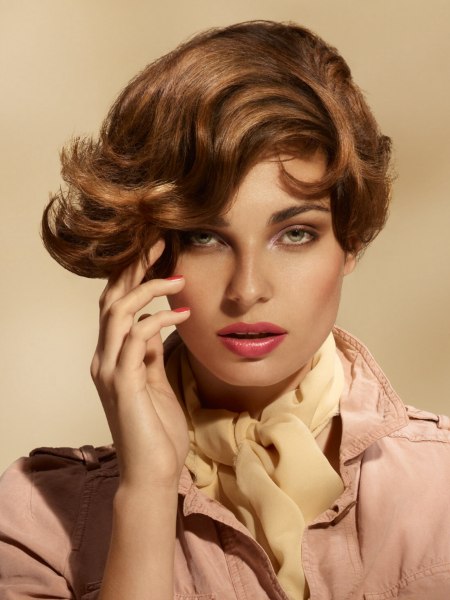 Who cares about Diamonds? A great short hairstyle really is a girl's best friend. A very short bob is the base for this elegant retro hairstyle. Side swept with determination the sophistication just oozed out of each and every lock that was draped in perfect harmony.

The lengths are staggered also due to the very low side part. This look shows what exciting styles can be created with a simple but well executed cut.

Hairstyles: DESSANGE
Photography: Nicolas Valois

See also: Short hairstyles | Medium hairstyles | Long hairstyles