Carpy
Hairstyles Summer 12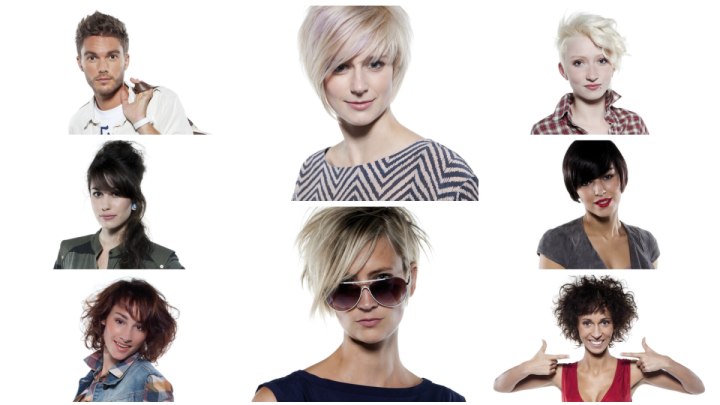 If summer is your favorite season, then greet it now with a favorite new hairstyle. Carpy makes it easy to fall in love with a new look and to make it your own. Short, medium long, straight or curly, they have something to make everyone a happy summer beauty. How about a spunky and short A-line cut with a lot of texture? Or an asymmetrical expression of your own coolness?

If you are outdoorsy or more the urban sophisticated type, there is a style too. The hairstyles are inspired by some of the fashion highlights of the last decades and colored in tones from blonde to black. And the best thing about this collection is that most of the haircuts can get away without a lot of styling time and don't even mind getting wet.


Short Face Hugging Haircut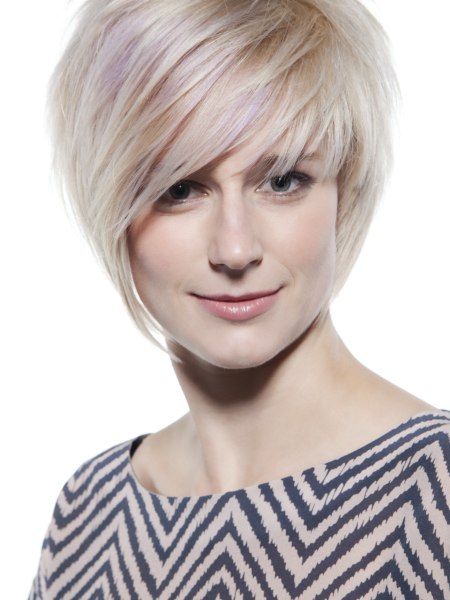 A bright and beautiful swirl of hair hugs the face in flattering texture. Starting high on the crown the hair moves in a diagonal movement swiftly downward with emphasis on one side.

Layers and finely sliced texture are all over and are tuned perfectly to achieve the slender shape with a full crown and narrower sides.

Her summer color is a fine platinum blonde, just perfect to illuminate her face. A touch of lavender in front, as subtle as it is, makes for a great effect.


Ruffled Short Haircut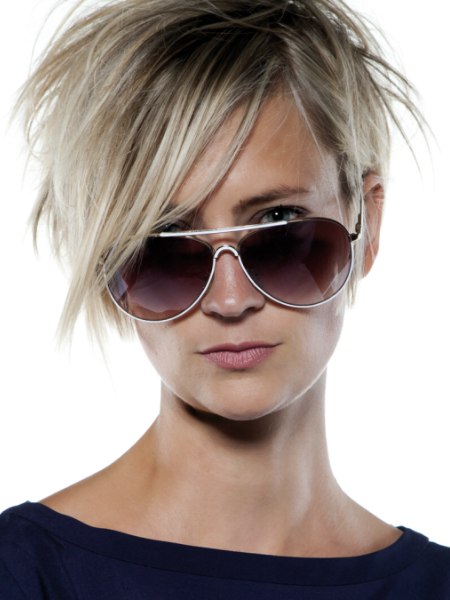 Make it a beach day and don't worry about your hair! The intensely textured short haircut looks best when it is styled with a good product and the fingers. Ruffled with sleek strands sticking out on all sides it is edgy, modern and indestructible on a hot summer day.

The neck is short and the sides are long enough to be tucked behind the ear. Basically the shape is a very short A-line bob with attitude. Her hair color is a multitone blonde with darker sections on the roots and silver highlights.


Soft Punk Hairstyle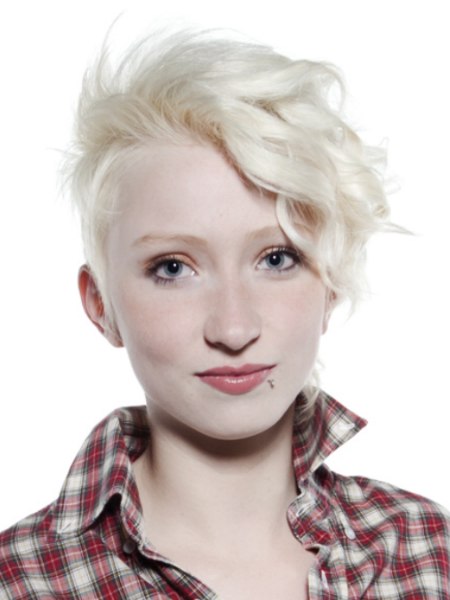 This may be a softened punk style but it has lost nothing of the old edge. Asymmetry, one buzzed short side, fine spikes and a lot of movement cascading down the other side are what girls want this summer.

It will not only make you look cool but with the clipped short neck, it will help you to beat the heat as well. The longer top hair which falls over to one side has been curled with a hot iron into large barrel shapes, which remain mostly intact and are just loosened up a bit.


Pageboy Cut with a Long Fringe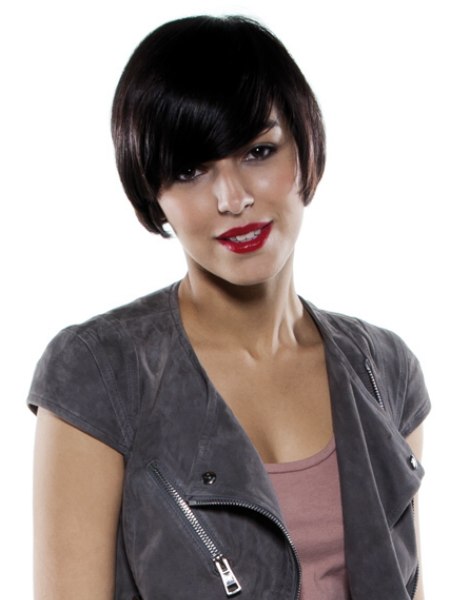 Dark brown and sleek as satin, this short pageboy cut just oozes charm. The perfectly cut outline is stylish, has a trendy retro 1930s feel and makes summer even more exciting. The refined cutting technique created a great texture to make the hair fall into place and into its gently rounded shape without any fuss.



This is a look you can shake and shuffle, get wet or blown in the wind. It will never let you down. The fringe is very long and has to be curved to not veil her eyes, but the best part of this adorable look are the short sides that are pointed into the face just below her cheekbones, highlighting this pretty feature of her face.


Electrifying Curls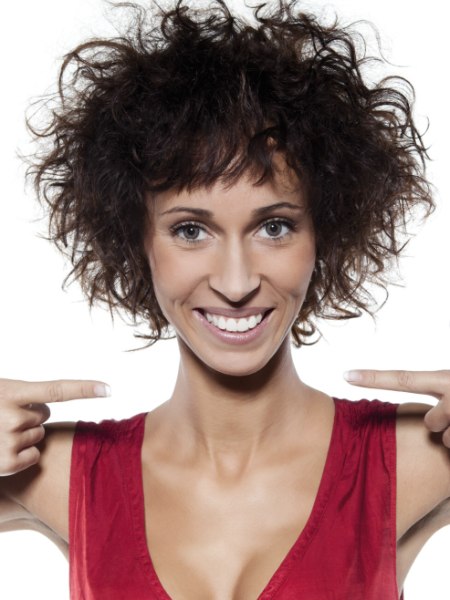 Turn up that vibe! Wild, edgy and electrifying curls won't let her get the blues this summer. The quirky texture of course needs a great haircut to show its best sides, so the hair was layered for a round outline that is filled with deconstructed curls and sharp points throughout.

A fringe this short always adds much character and a modern, artsy feel. To create the wildness of texture, a hot iron is the best tool.


Medium Long Hairstyle with Volume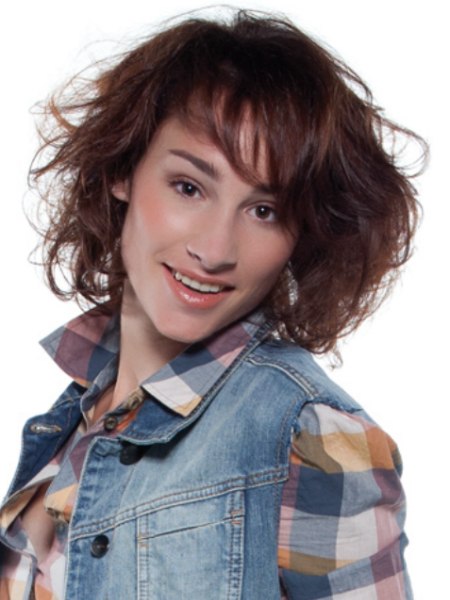 Medium long hairstyles with this much volume already enticed us in the 80s. They are back, but not without some updating. The modern big hair is lighter, has more texture and more movement than ever before. The hair was cut in generous layers, which were then shaped to extra large curls to achieve all this.

The curls were broken up, the hair was feathered and fluffed and then gently sprayed for good hold. The hair color is a delightful and spicy walnut brown. This hairstyle is ready for the great outdoors - in the mountains or on a sailboat and it will also look amazing on hot, danced through summer nights.


Bun and Long Cascading Waves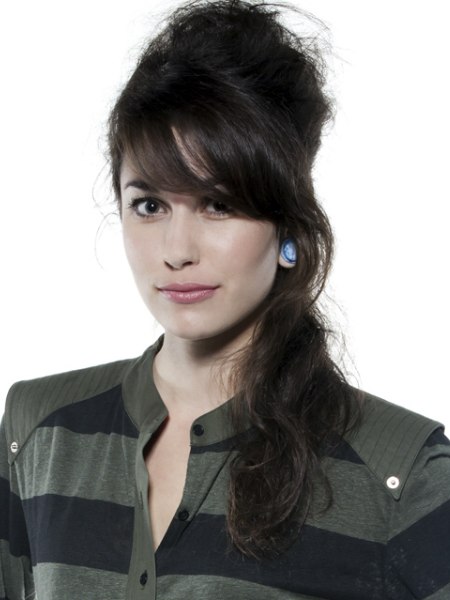 The television hit series Mad Men reminded us again of all of the fun fashions of the 50s and 60s. Now more and more of those great hairstyles have their revival and can be seen on the streets. Of course they got a make-over and are lighter and softer than the hairspray starched creations women used to wear.

To create this sublime example of great summer style the hair was separated into a large but lightweight teased bun and a cascade of long waves that flows down one side of her face. It has all of the trend elements and a ton of character.


Modern Short Haircut for Men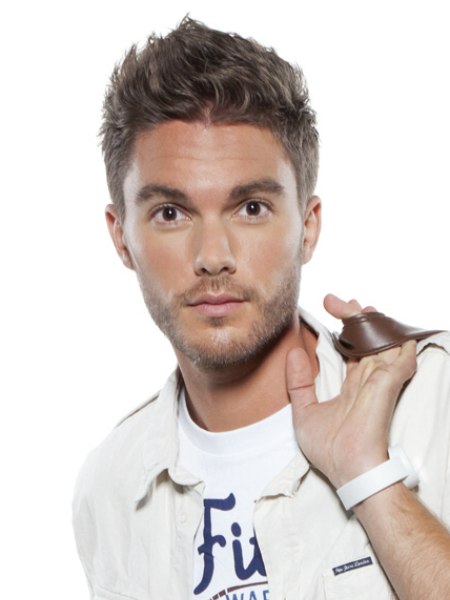 Of course men deserve a cool new haircut for summer as well and here is one that combines all of the things that are trendy for men this season. Very short hair on the sides that gradually lengthens towards the top. This is done very consequently and the longest section is right in the center.

With a little texture throughout he has a very modern, very versatile haircut, that he can style with his hands and more or less product. He can dress this look up and down to make it fit for the office but also hot when he roams through the streets, lounges poolside or strolls down the beach.

Hairstyles: Carpy