Luxe
Haute Coiffure Française Hairstyles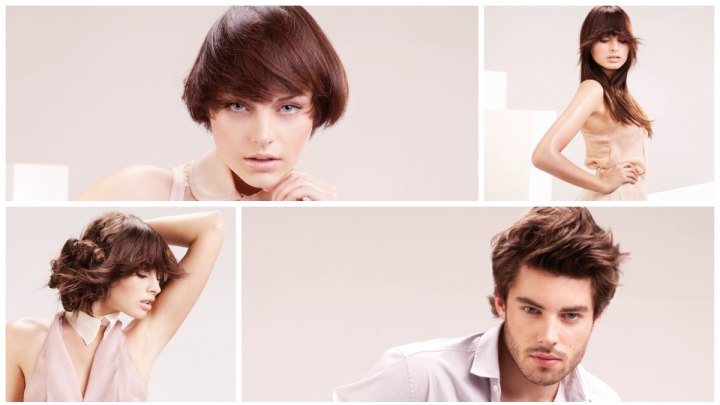 Scroll down for more photos ↓

Real luxury always comes with some understatement. Quality of cut and color and pure elegance of the style can do it, but Haute Coiffure Française takes it even further. The looks are timeless and very sensuous, doused in hair colors that come right out of nature with spicy, rich browns for her and him.

Perfection is in every tip, be it on the short cut, twisted out fringe and feathers on a long hairstyle or the luscious, sexy curls. Colors and textures are made for each other, sumptuous, extravagant, yet classy and forgoing all flashy elements. The finesse is in the detail. These looks are made for the discerning woman of developed taste and class.


Round Bob with Texture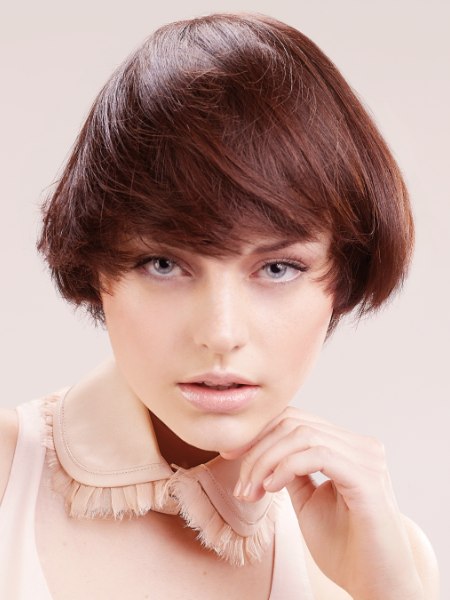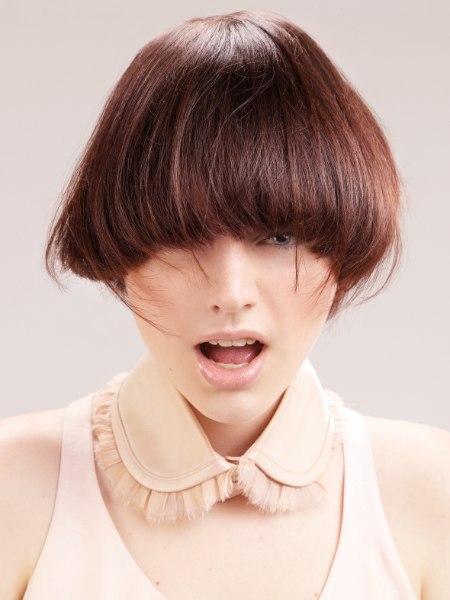 Let it swing! A short bob, rounded and textured in the tips was designed and cut to perfection, so that the hair finds its way and natural flow all by itself without much help from styling gadgets. However, a little effort gives it this amazing diagonal swing all around the head.

Feathered edges are more pronounced on one side while the other has a more rounded feel. All in all this hairstyle is chic, flowy, earthy, sexy and utterly flattering for classy women of today. The hair color is a warm chocolaty tone with a few lighter strands of a spiced caramel hue. A few loose strands across the front add spontaneity.


Flipped Upward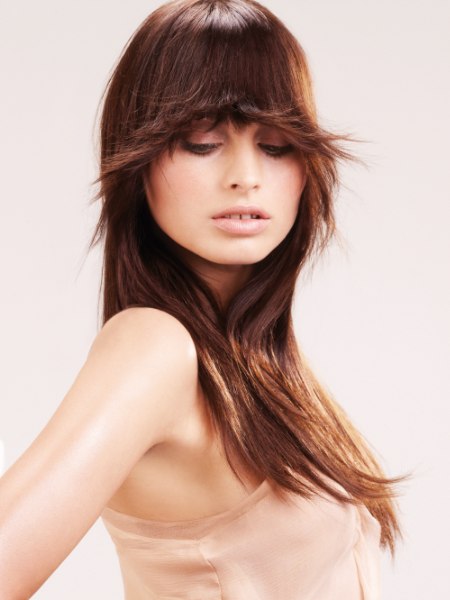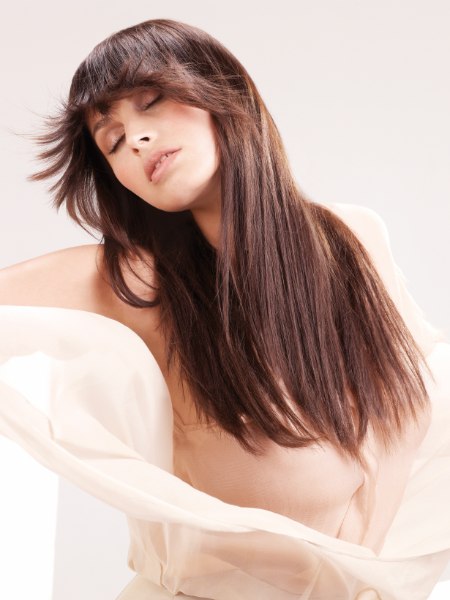 An upward flipped frame for the face is the ultimate in luxury and extravagance. Extra long, extra smooth and shaped like a stylish helmet for confident modern-day women. The fringe is cut round and transitions seamlessly into the sides. The length of it covers the eyes unless rounded outward.

This technique also brings out the deep and sharp texture that keeps the tips light and flexible to create this charming hairstyle. A spicy cinnamon and nutmeg brown with golden highlights is a perfect and understated color for this unique creation.


Tousled Updo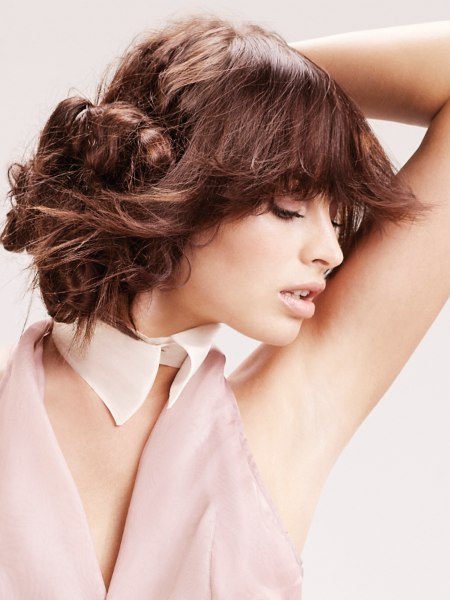 The fringe is still sleek with flipped out ends, but the rest of the style from the previous picture has undergone a dramatic change. Now it has been turned into an exciting updo with a lot of character.

All that allure comes from a crimped and tousled texture that seems effortless and sensually undone. However much design and inspiration went into this sexy look, which is a great hairstyle to accompany that little cocktail dress of yours.


Finger Styled Men's Haircut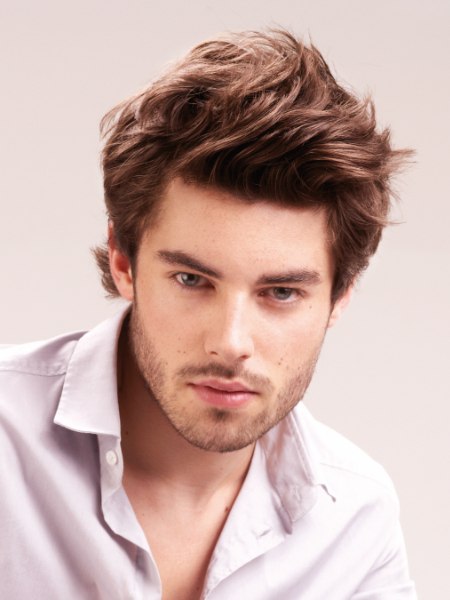 Luxury has many forms. When it comes to hair, the key is simplicity mixed with a great cut and styling that looks casual, natural, yet refined and sexy. This full-bodied men's haircut has shorter, graduated hair along the sides and in the back, while the length transitions smoothly to longer top hair.

This can be styled in a myriad of ways, here the fingers were used to bring it into shape. A little smoothing serum or just a touch of wax also aid in sculpting and holding this exquisite look that made it from the runway hopefully to your street as well.

Hairstyles & Copyight: Haute Coiffure Française

See also: Short hairstyles | Long hairstyles | Men's hairstyles