"Women of the 7th Art" by DESSANGE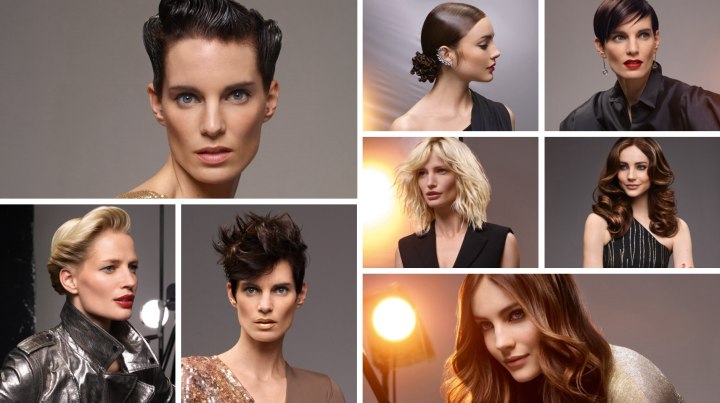 For over 50 years, DESSANGE has been styling hair for the biggest stars at the Cannes film festival. So naturally, this season the new collection is paying homage to the world of the seventh art and its iconic hairstyles.

Between two shoots, Iris, Jessica, and Vanessa, the hair models, decided to pose with cinematic decor, allowing themselves to be transformed by DESSANGE's stylists' expert hands. Timeless, modern hairstyles are on the menu, with smooth, diaphanous, or airy styling, finely sculpted cuts, subtle layers, and nuanced colors.



Resolutely contemporary, each of the actresses-for-a-day has a cut that can be adjusted into three styles. Just like actresses, women of today must know how to elegantly slip from one character to another. Whether wise, tender, maternal, glamorous, or a femme fatale, each role has its own beauty and its own hairstyle.


Wavy Glamour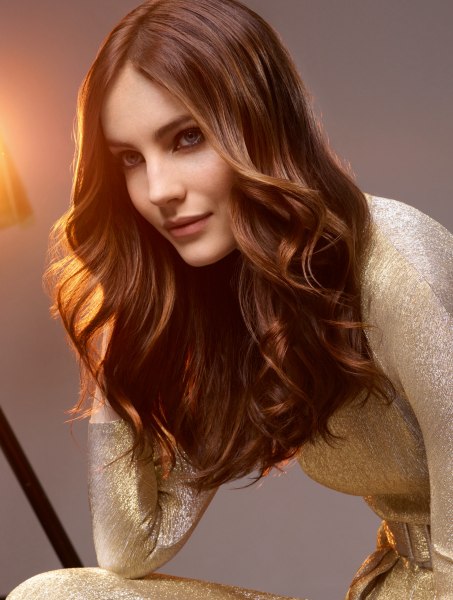 This is a highly natural, yet transcending modern style that's been gracing glamour shoots, catwalks and high-profile events for many years now. It is often said that less is more, and this is a distinctive example of that!

Vanessa's warm chestnut brown hair has been curled with a flat iron, and then brushed out with a boar-bristle brush to give the long hair that naturally cascading, voluminous look. The stylist added a sprinkle of golden highlights to further emulate sun streaks, which has a supremely youthful overall effect.


Masculine-Feminine Hair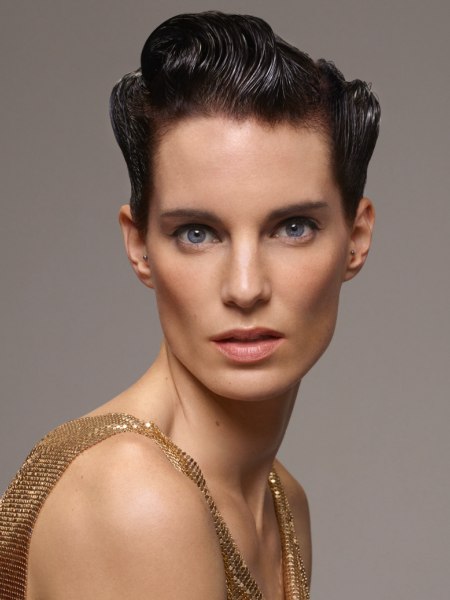 The entire world has taken a turn into the ultra-feministic, "If you can do it, I can do it better" realm, and this chic hairstyle certainly seems to prove it. The model's hair has been sculpted into a slick and disciplined androgynous evening style that echoes the vibrancy and energy of the rebellious 80's. The look is both natural and sophisticated.

This look is a relatively easy to do at home. Apply a generous amount of wet-look styling gel to wet, just-washed hair, and do your thing. The easiest would be to perform this on short hair with a wavy or curly structure. Do some research on finger waves, and learn how to create them.


Pixie with Volume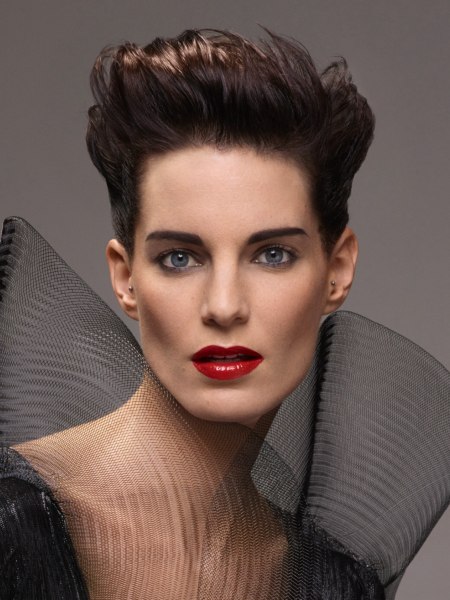 This is a relatively simple yet incredibly striking pixie with a styled-unstyled appeal. The model's short hair has been blow dried to the back with a wide-barrel brush. The hair is purposefully styled away from the face for a more arresting, youthful look.

The stylist applied a small amount of dry-look wax to the hair for added height and volume and styled it in a upside-down triangle shape. The contrast between the model's dark brown hair and creamy skin tone almost forces extra focus on the differentiation in silhouette and texture of this unabashedly natural yet feisty style.


Hollywood Cascade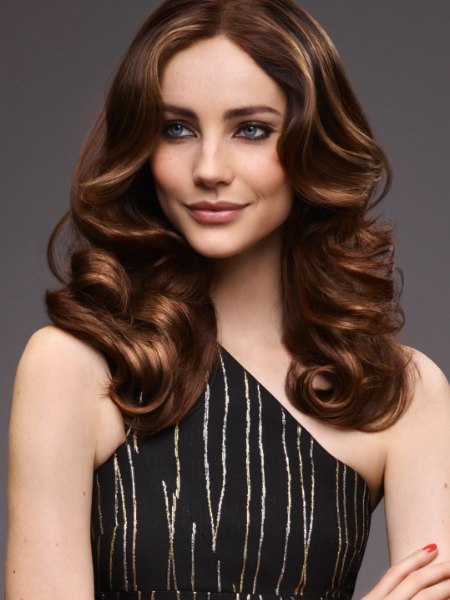 The stylist Vanessa is obviously fond of natural looking styles, and this image just points that out once again. The model's hair has been colored to an ultra-glamorous copper/golden-brunette shade known an "Marron Gold". Thin golden blonde highlights were also worked into the base color to add movement and enlighten the overall look.

The hair has been curled with a medium-barrel tong, while the curls have consequently been brushed out gingerly with a boar-bristle brush to create those luscious, goddess-like waves. Clip-in extensions can also be used to copy this voluminous look if you don't have lots of hair.


Maxi Volume Styling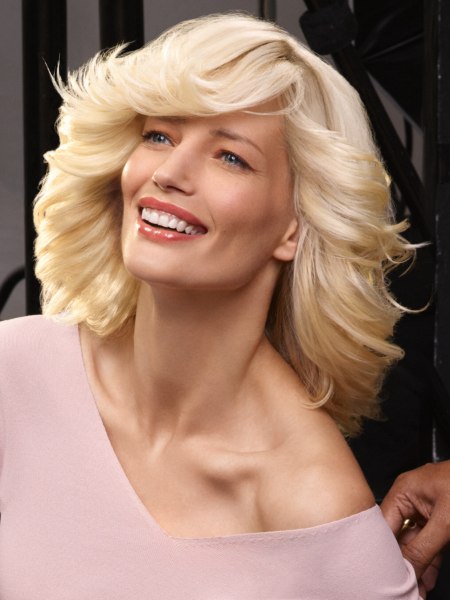 Everything about this hairstyle with the ends styled to the outside is simply magnificent. The stylist is very gifted at breathing new life into this 70s style, while making it look totally natural and laid back modern at the same time.



The model's hair is cut into a connected-layered, long style. Lots of energy was invested in creating the perfect texture and a feathery effect around the face to implement a framing element.

The colorist then added her/his magic by coloring the model's hair with the famous DESSANGE California highlighting technique which imitates natural sun streaks and highlights. The "Blond Légende" shade was used to ensure maximum brightness and impact-power for this style.


Chic Rebel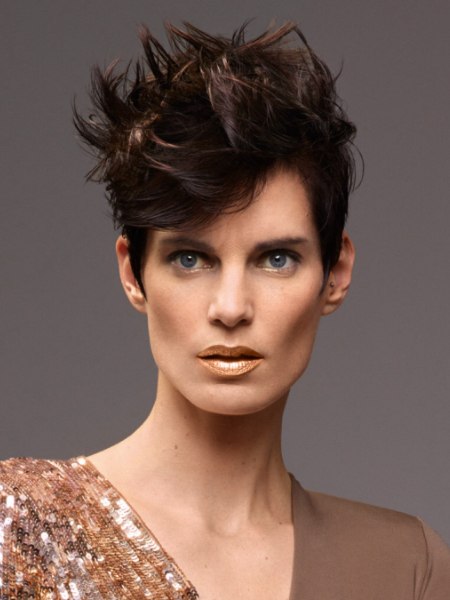 It has often been said that opposites attract; and this seems to ring true when one looks at this image. Elegance and punk is fused together with such harmony that "elegant-punk" becomes an actual thing!

The model's short pixie hair is first blow-dried up and away from her face, while the main idea is to create as much volume as possible. The hair is then subsequently styled by using a small amount of dry-look wax and lots of shimmering hairspray.

You'll see that the stylist used a crimping iron at the roots of the hair to intensify the volume, while styling the hybrid Mohawk subtly to the side of the model's head for a more feminine, softer look.


Wild Bob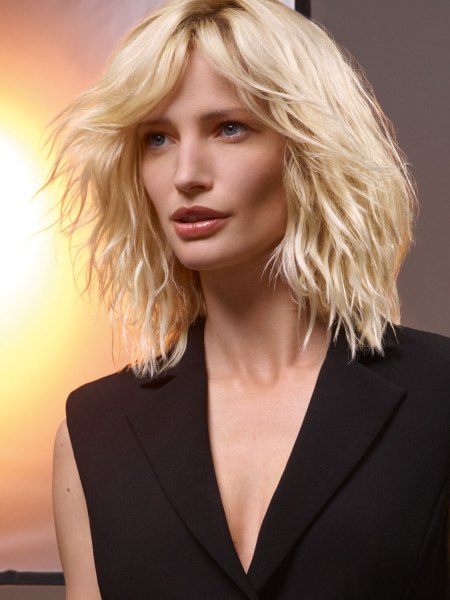 The disheveled, almost rebelliously messy bob was one of the signature styles of the 1980s, but it's timeless power still strongly reverberates into modern fashion and couture.

The stylist elected a particularly feminine yet distinctly confident version of the 80s bob with layers to typify the wonders of natural finger-drying and texturizing mist. The model's icy blonde hair creates the perfect backdrop for this rebellious yet confident style.


Short and Smooth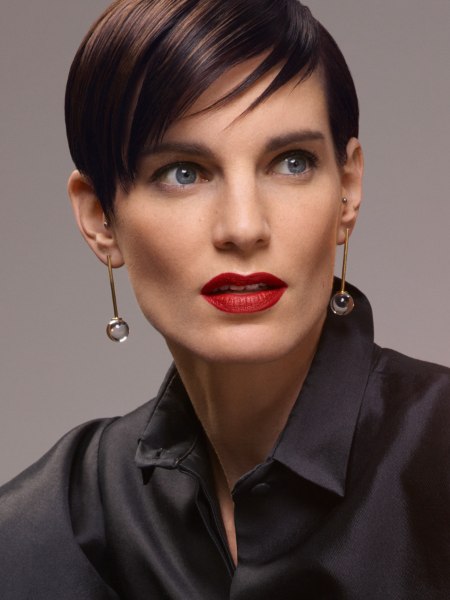 This is a beautifully executed pixie cut that has been smoothed down with wet-look gel that's been applied to wet hair. The hair is slick and ultra-smooth, yet still manages to look decidedly feminine thanks to the side-combed style.

Beautiful warm highlights sprinkle across the dark brown "Brun Studio" hue, especially around the face. The hair is very short along the nape and sides, while the top of the style is longer and softer. Boyishly short hair with a feminine appeal!


Elegant Updo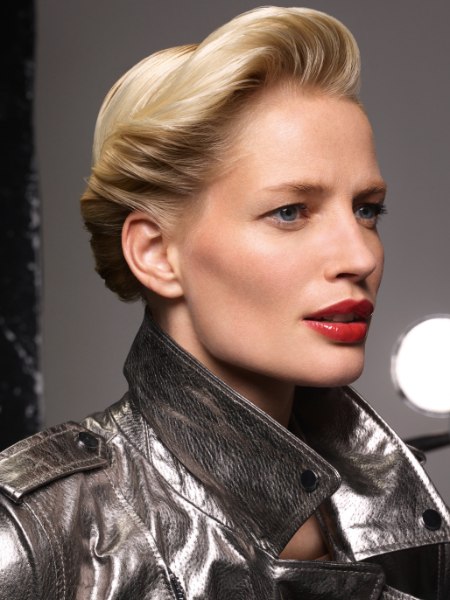 This incredibly elegant, timeless and sophisticated hairstyle reminds one of the supremely strong and confident women in the post-war era. In many ways, this was the beginning of women realizing their collective strength and incredible tenacity.

The updo has been carefully backcombed to make the hair look fuller, while it has subsequently been combed down gingerly for that smooth, elegant look. Baby hairs have been tamed with hydrating cream, while the coiled strands showcase well-placed highlights, especially along the face perfectly.


Slicked-Back Chic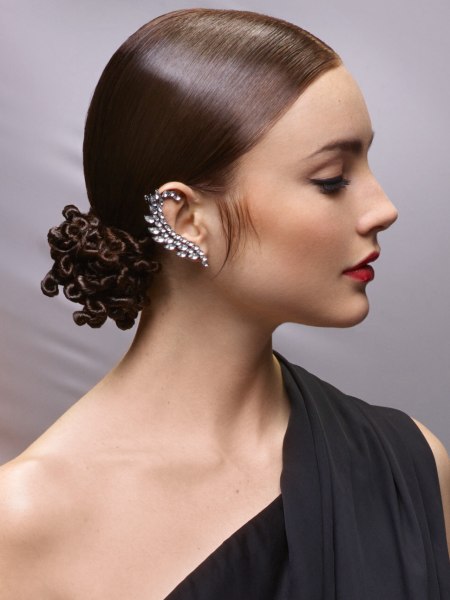 Here Vanessa created a Hitchcock films inspired updo that looks impressively intricate, yet in reality it is easy enough for anyone to do at home! The model's wet hair has been slicked down with wet-look hair gel, and combed to smooth perfection by using a fine-tooth comb. The middle part and baby hairs in the sideburns area add modern appeal and a sense of structure and balance.

The hair is then tied into a low ponytail at the nape of the neck, while still ensuring that the surface of the hair is flawless. Small sections of the hair in the ponytail are coiled very tight, and pinned into place with bobby pins. When the entire ponytail is done in this way, spray the hair with a high gloss hairspray to increase shine and to keep out humidity.

Hairstyles: DESSANGE
Photography: Nicolas Valois