NO FILTER Collection by Four Reasons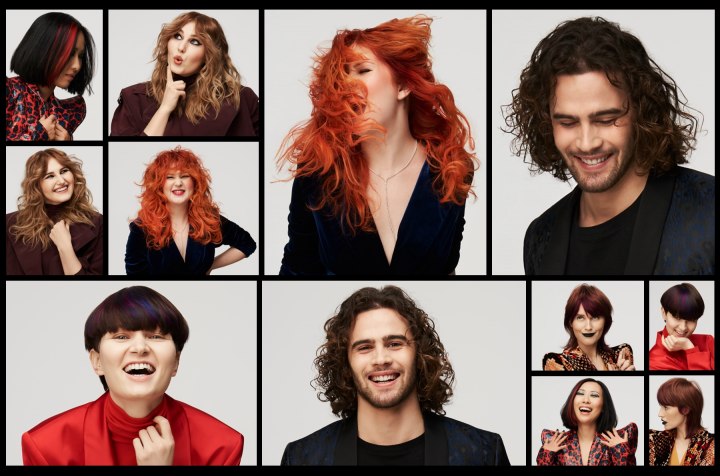 With this beautiful collection of hairstyles that are perfectly wearable in everyday life, Four Reasons surprises us with an attitude of "too glamorous to care". Why not join them and embrace this inspiring attitude? You cannot control everything that happens around you, but you can control your own attitude!

Bold, assertive looks have been simmering beneath the surface for a while, while a softer style has dominated the mainstream. Perhaps the softer looks gave us a sense of stability in a rapidly changing world, which is beneficial.



However, now is the time to take control. It's time to let go and show your true colors. It's time to be free, brave, and strong. Life is too short to never try new things. Are you ready to push the boundaries and revamp your whole look? Or would you rather start small and add a little zest to your current look? The decision is entirely yours!


1. BOSS MODE: ON
Sentiment: Confidence has no competition.

The bowl cut is back! Mentioning the bowl cut may evoke images of 1990s boy bands, but an updated version of this classic cut is ideal for the modern, strong, and confident individual. Adjust the length and angles of the cut to flatter your unique features.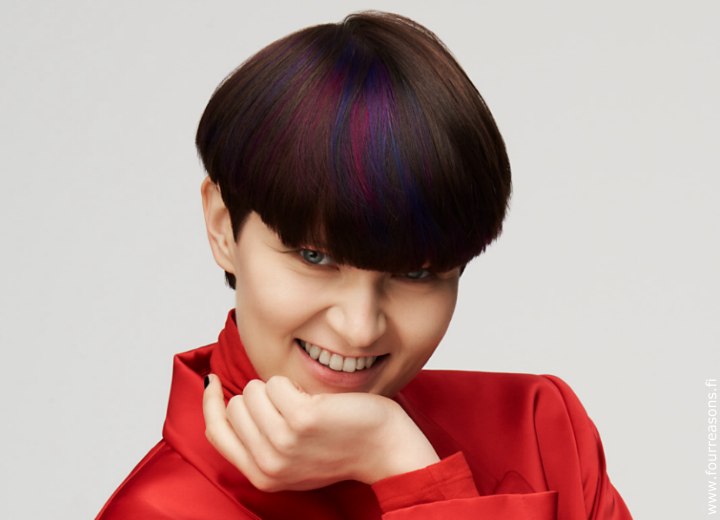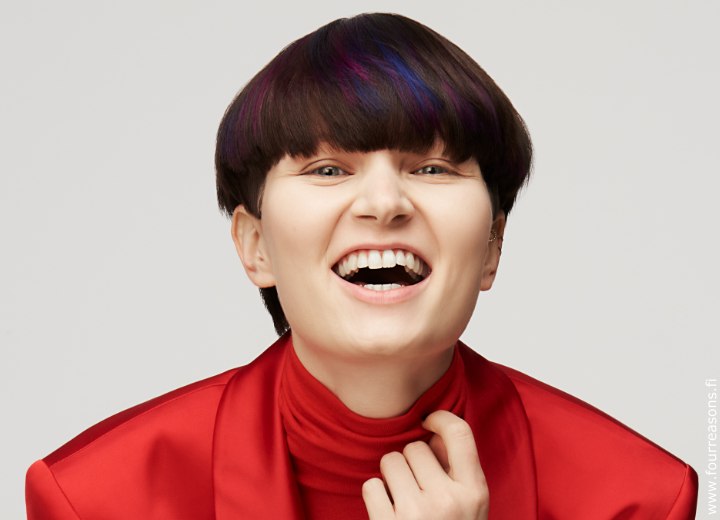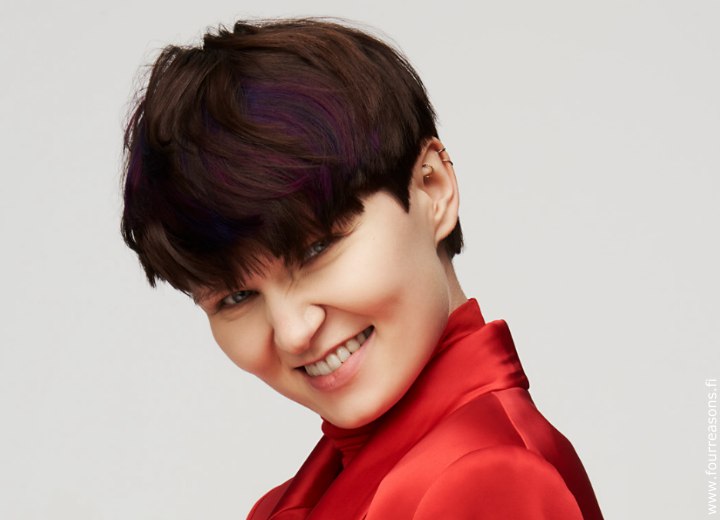 Although the bowl cut has strong cutting lines, it can be styled in many different ways. Casual, sleek, or up towards the sky... You decide how to style your hair!

Finish your hair color with a shimmering line effect that shines between the strands of your hair. The shine line technique gives a simple hair color an edge and a unique touch. You can highlight or conceal this effect by changing the style of your hair.

Choose this look when you want to be the boss and decide what your day will be like!

Haircut: Graduated bowl cut.

Hair color recipe: The shine line was bleached with Four Reasons Hydrobleach +6%, simultaneously with base toning using Luxima BASE 5–6 + 4–6.25 Chocolate Cherry. After bleaching, the bleached panels were toned with Four Reasons Color Mask Intense Blue, Violet and Fuchsia, alternating between the different tones on the roots and ends of the hair.



2. SOUL ON FLEEK
Sentiment: I know looks aren't everything, but I have them just in case.

Do you want to wake up every morning with perfect surf waves in your hair and start your day off right? This look is based on soft surf waves that stay in the hair thanks to a light structural treatment. The right cut emphasizes this carefree and timeless style.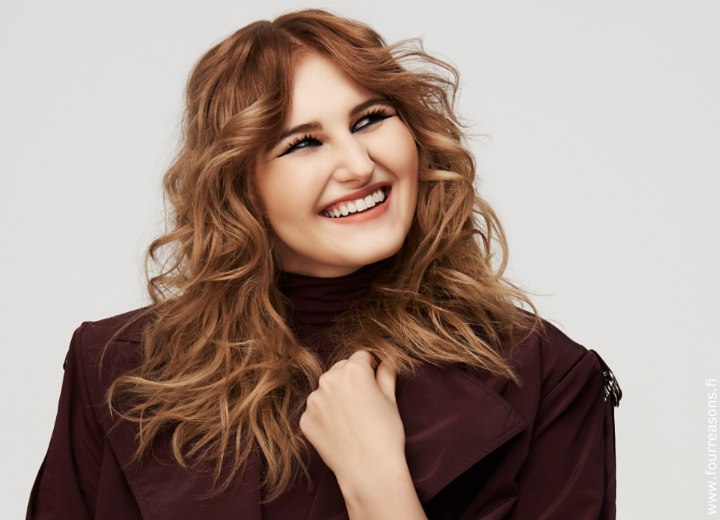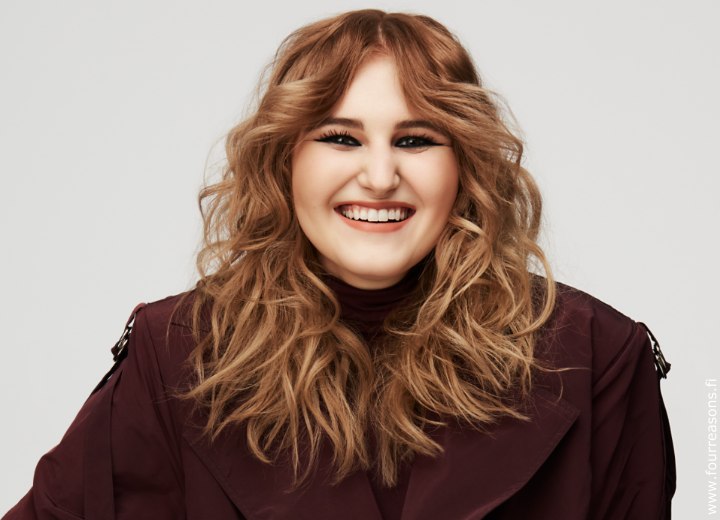 The color brings out the new structure of the hair: a little darker at the roots without creating a full ombré effect. The rich tones are stronger in the areas that you want to emphasize. Deeper and lighter shades are alternating at the ends. And who said you can't bleach your hair after a perm? This hair has been bleached from roots to ends with Luxima BASE colors. It is easy, carefree and fast.

With this carefree hairstyle, you will have a stress-free day! Choose this look if you don't want to waste time in front of a mirror and if you want your hair to fit your authentic and tastefully messy life.

Haircut: Long layers, razor cut.

Perm: Candlestick perm with eight sticks, curling agents Multiwave C and B.

Hair color recipe: Colored after the perm, with Luxima BASE 8–9 + HONEY BUNNY 8–10.74 + AMBER 7–9.33, all in equal quantities + 6% let sit for 30 min.



3. RISE N' SLAY
Sentiment: Sending selfies to NASA because I'm the star.

Predictable and conventional? No, thank you!Your attitude fills the room when you enter, and you don't need anyone's permission for your choices.

A shag cut is an ideal choice for you; it exudes courage and confidence. You can style your shag haircut to be anything from fierce to ferocious. Complete your look with a rich and robust hair color.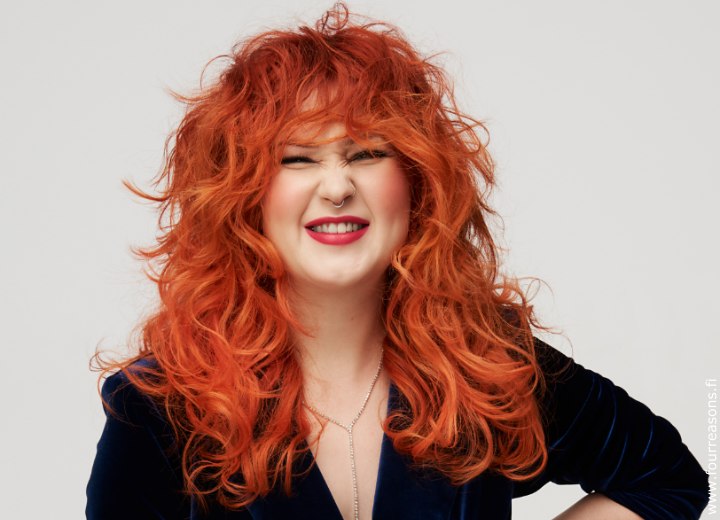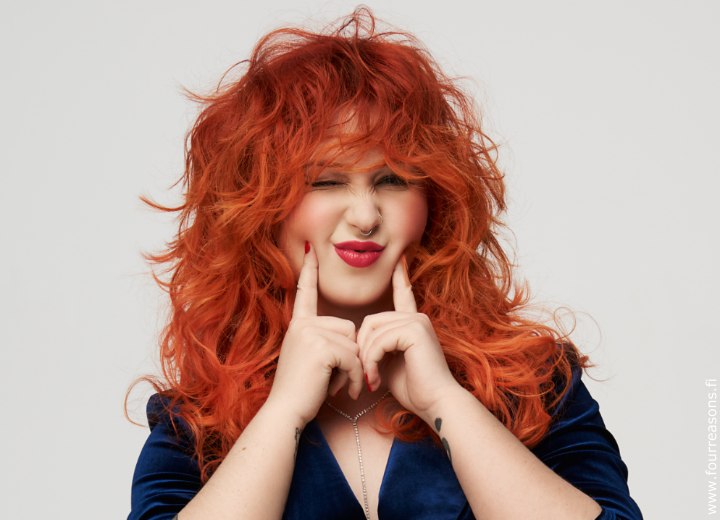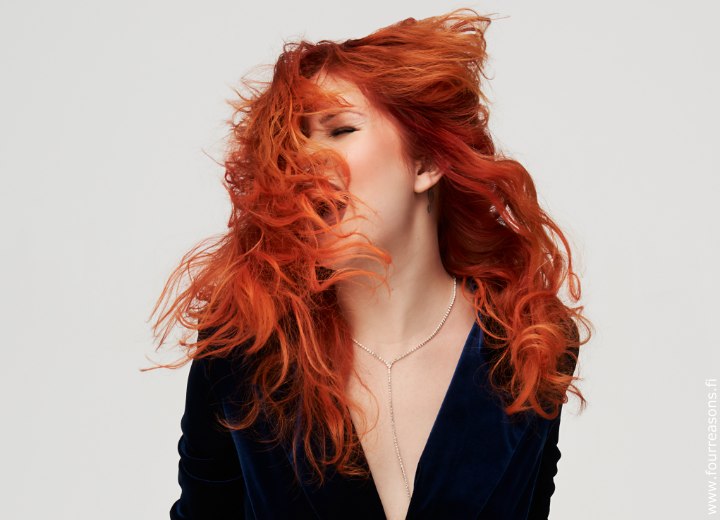 Shags were made famous by the iconic rock stars of the 1970s. The contemporary shag cut works just as well in the office as it does on stage. It's all about the attitude! Whether you're shopping for food or attending a science conference, there is no doubt that you are the star of the show.

Choose this look if you love the person you have become after working hard to get there.

Haircut: Layered, angled shag cut.

Hair color recipe: ROOTS: Optima 8O 30g + COPPER GOLD Mixer 30g + 11NO 15g 3%. The ends were gently bleached with Multibleach +3%. TONE: at the roots COPPER GOLD Mixer and on the ends GOLD COPPER Mixer, both 1.5%.



4. ACTUALLY, I CAN!
Sentiment: If I was meant to be controlled, I would have come with a remote.

Mullets are not just for punks; they can be suitable for a modern look. Contrary to popular belief, the modern mullet is highly versatile and can be worn by soulful artists as well as brave rebels. Change the length and style of your hair to bring out the best in you.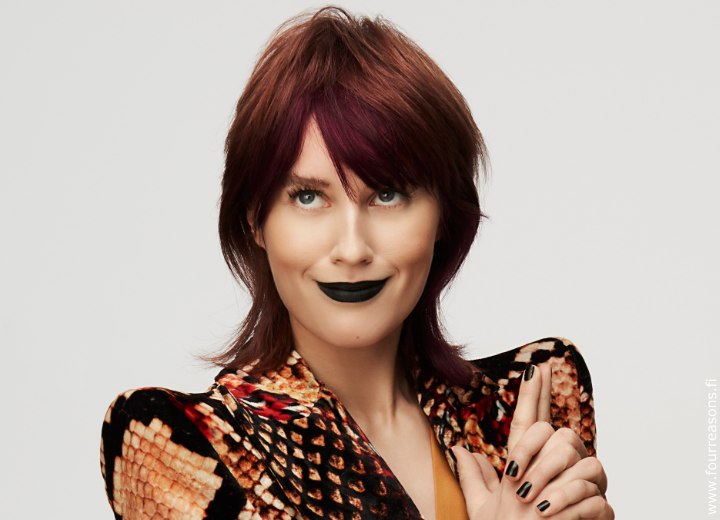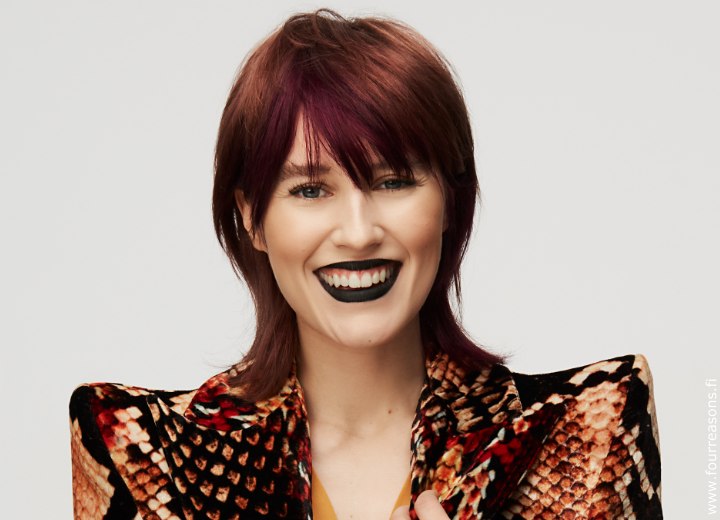 Two-tone is the perfect hair color choice for mullets; combining a strong color with a more subdued hue creates the right mix of attitude and mystery.

Choose this look if you want to emphasize the different aspects of your personality. Contrasting opposites ensure a perfect combination.

Haircut: Modern Mullet.

Hair color recipe: Pre-bleached with Four Reasons Bleach + 6%, dyed with Optima 7MB + 8P + 3%. Special effects with Optima Mixers RED VIOLET + VIOLET + PINK 1.5%.



5. SAVAGE NOT AVERAGE
Sentiment: Today's forecast: 100% chance of winning.

What are classics made of? A classic is such a reliable choice that you can feel comfortable customizing it to your preference. You cannot change the world by adhering to the rules.

The iconic bob takes on a new shape when cut with a razor instead of scissors, leaving the ends looking slightly jagged and feather-like. You can style it to look polished or roughed up.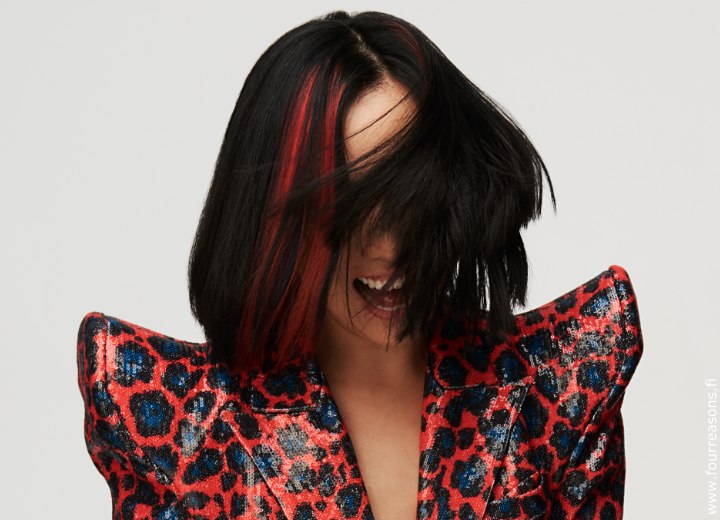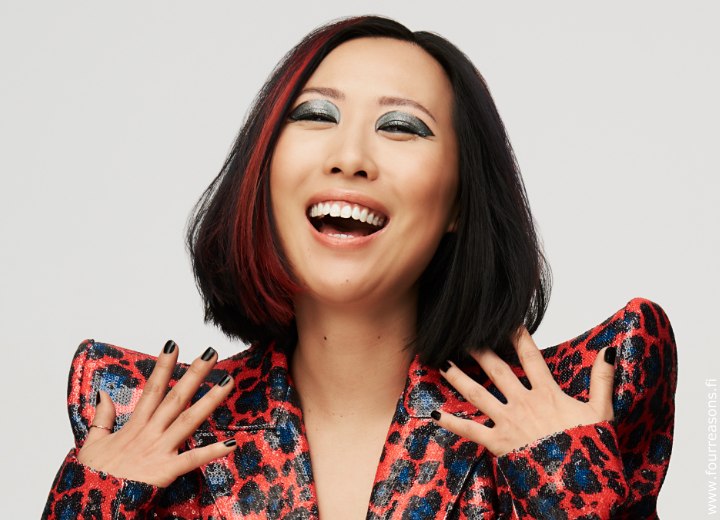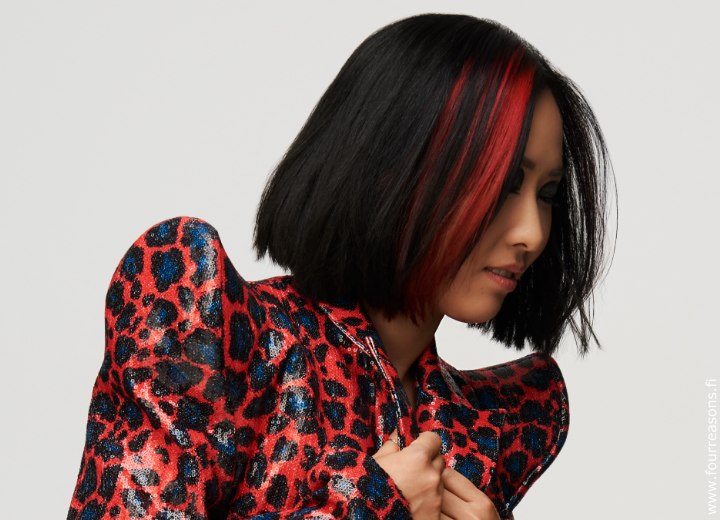 Block coloring on the heavier side of the part adds a new twist to the look. Change your part to modify the appearance of the color. Why hide it when you can show it?

Choose this look if you are a living classic.

Haircut: Razor cut bob.

Hair color recipe: Pre-bleached with Four Reasons Bleach + 9% in the quadrangular area, simultaneously base color toning with Luxima BASE 3 + 3%. After bleaching, toned with Optima COPPER GOLD mixer + 1.5%, thin panels on the sides of the section with Optima BLUE Mixer + 1.5%.



6. PURE PERFECTION
Sentiment: The real glow up is never external.

In today's world, we can easily find ourselves in over our heads. Believing in good things requires courage and dedication every day. Do good and look good!

This look will bring out your unique strengths. The hair structure and natural curls take center stage in a cut that supports the hair. The hair colors are inspired by nature, with sun highlights seeing daylight again.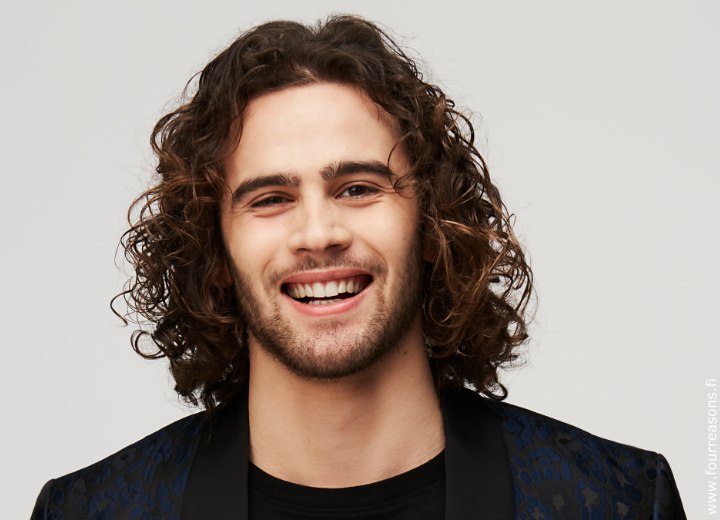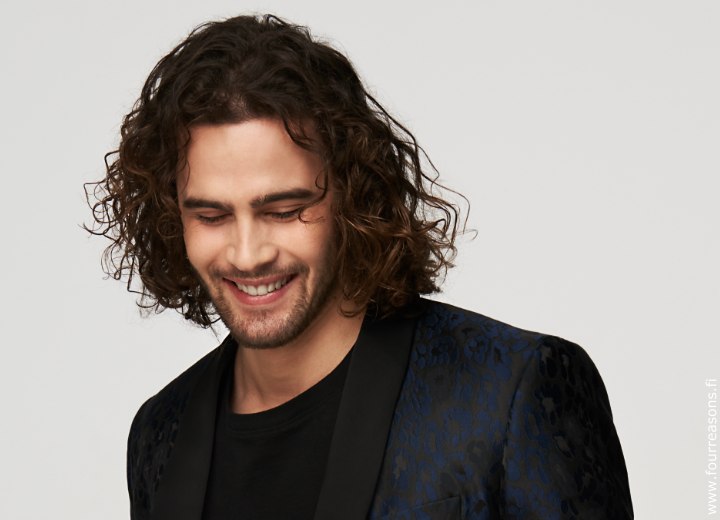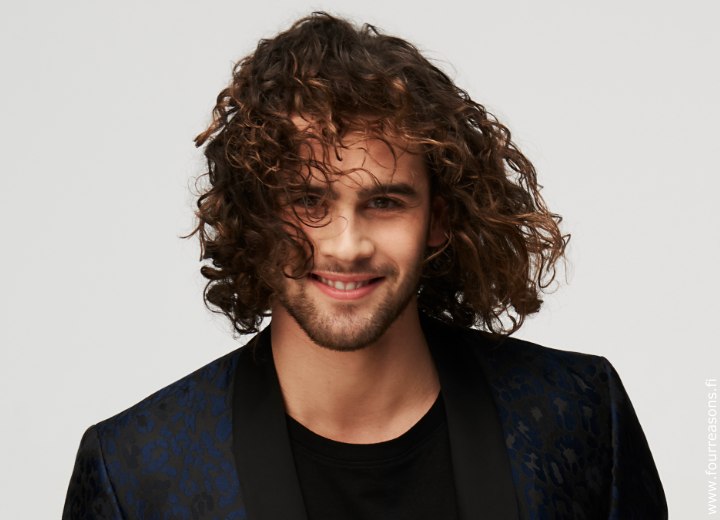 Choose this look if you are in harmony with nature and if your secret weapon is your good karma. The good vibes you radiate will often come back to you.

Haircut: Men's layered curls.

Hair color recipe: Freehand lightening of the ends, one handful of curls at a time. Multibleach +1.5% Toning Luxima SILVERFOX + SUNKISS 1.5%.

Learn all about the Four Reasons hair products at fourreasons.fi!