"Color Me Up" by VOG Coiffure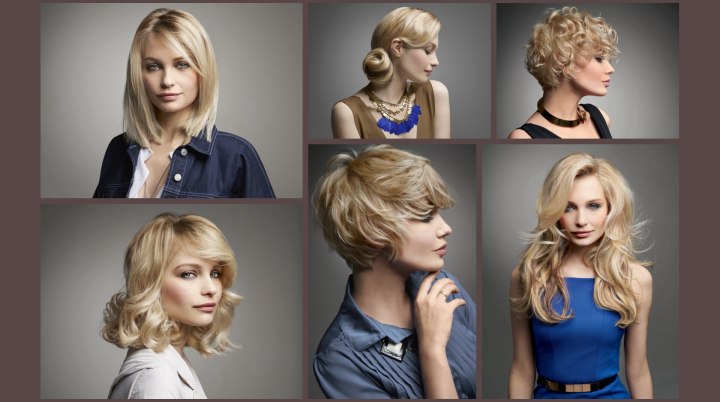 "A woman who cuts her hair is about to change her life". Wise words by Coco Chanel!

Short hair on a woman screams that she is independent, modern, rebellious and ambitious. You might want to follow a new trend or you simply find it difficult to care for your long tresses. Fret not as we have found the perfect solution to make semi-short or short hair your new best friend.



We're bringing creativity back by transforming shorter hair from bland and boring to flirty and fun. Learn more about these hairstyles, how easy they are to maintain and how versatile they can be. Go ahead, make a short change and have everyone stare! And when you want long hair again for a while or for a special occasion, you can opt for clip-on extensions ...


Simple Semi-short Hair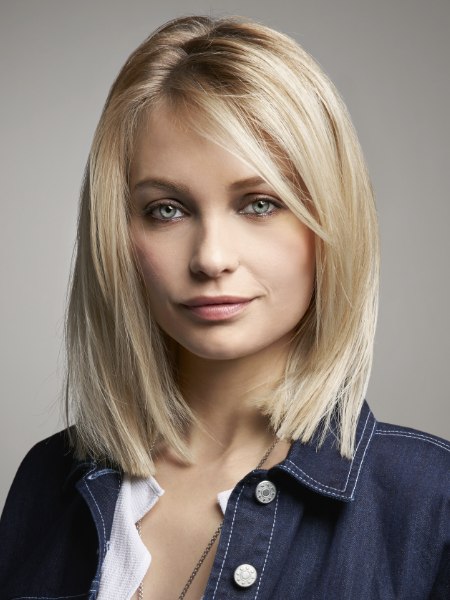 Clean and simple is the best way to wear semi-short hair. A fuss-free stylish look that is easy to achieve. Go for a straight across cut, with flicks framing the face. This haircut is adaptable to create various looks. With this cut you can curl, wave, crimp or simply keep your hair straight.

A combination of golden strawberry blonde hair and pale blonde highlights creates a subtle yet powerful look. Rock this hair every day after a wash and blow. Wear it at the office or sport it at the nightclub. This look suits all occasions. So humble yet so powerful!


Hairstyle for a Youthful Look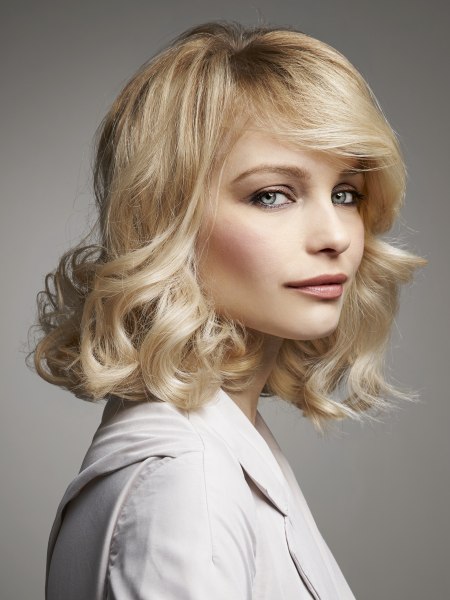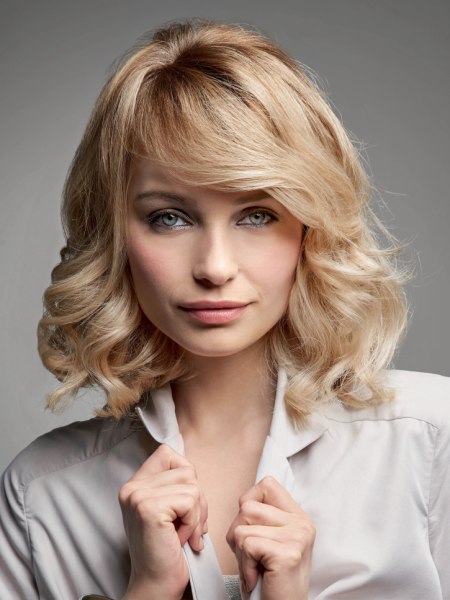 This dainty hairstyle will refresh your mood instantly. Gentle curls framed away from the face form a youthful and innocent look. This is a definite rejuvenating style. Part your hair on the side and let the bangs fall gently, framing your face. Upturned and outwards curls give this style its angelic aura. Use a light hairspray to hold the locks.

Remember to dye your hair with the lightest shades of blonde, using platinum blonde to highlight the framing pieces of hair. This will enrich the style. Stand out from a crowd and bask in the glory of the sun.


Stylish Hair for Busy Ladies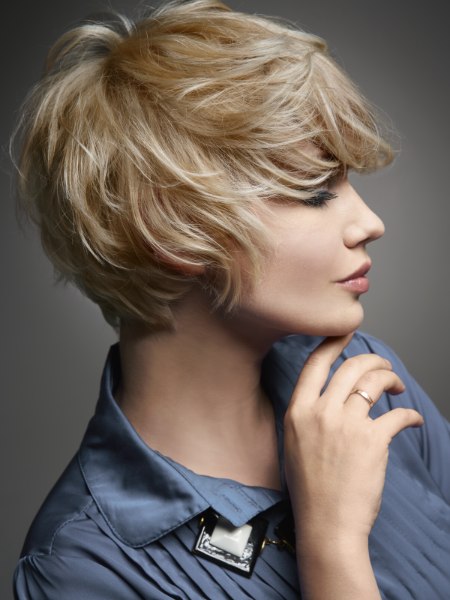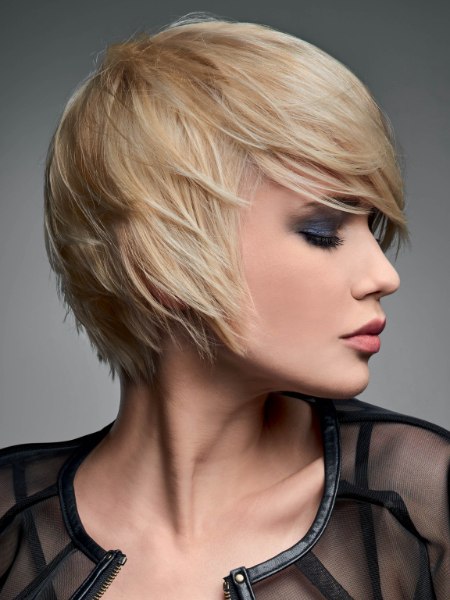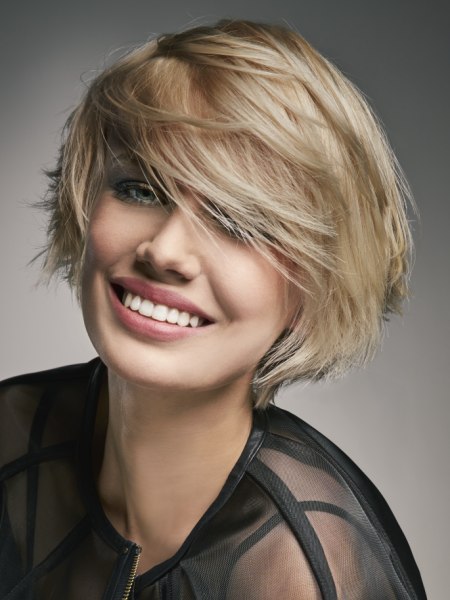 For busy ladies nothing is easier than this playful and androgynous look. A short hairstyle - slightly longer than a classic pixie - with long textured layers adorning the crown. Bring all the attention to the front and let the back remain short to reveal the collar of your beautiful blouse or top.



This ultra-modern chic hairdo is trending right now for its easy eye-appeal and cool demeanour. Simple enough to wear every day. The styling is flexible and it can range from almost sleek to tousled. Play around with different shades of blonde to intensify the highlights. This will create depth and character to your panache. Don't shy away from this look; you know you have the confidence!


Short Hair with Sweet Curls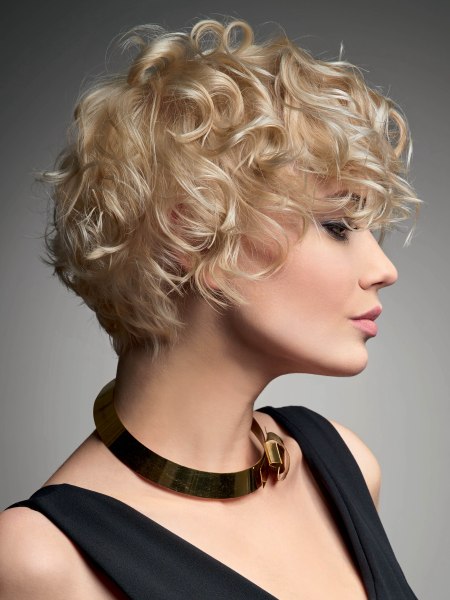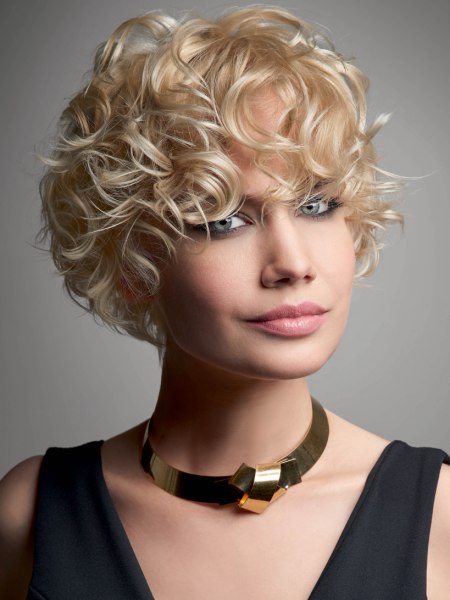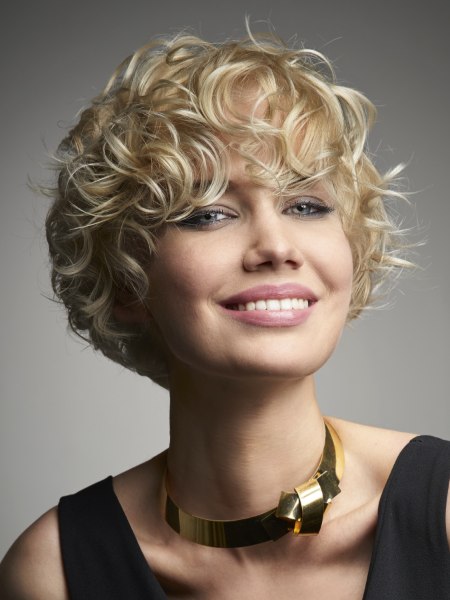 A sweet head of golden curls; fresh, fun and fabulous. Another great way to increase the style quotient is by creating small curls on short hair. Ruffled curls are making a big come-back. So squeeze some mousse, heat up the curling iron and get curling!

Make sure to loosen the curls by running your fingers through them to create a softer look. Wear this hairstyle on butterscotch blonde hair with light ash blonde highlights for the curls to really pop. Wear this fun and spirited look to match your personality!


Hair Extensions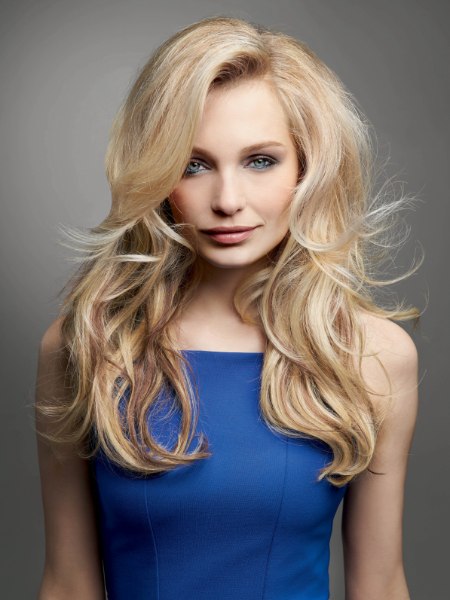 This is a style for those who have short hair and feel like they need something extra. Opt for hair extensions that are made of natural hair and with a clip-on for an easy and quick way to add length and volume. You can add hair extensions of different length and color to create layers and to add highlights or lowlights.

Create this look with rollers on freshly washed hair by dividing the hair into smaller sections, rolling them with your fingers and securing it with bobby-pins. Add some heat using a blow-dryer and release the rolls. Remember to turn your head and flip your hair whilst dancing the night away!


Cinnamon Bun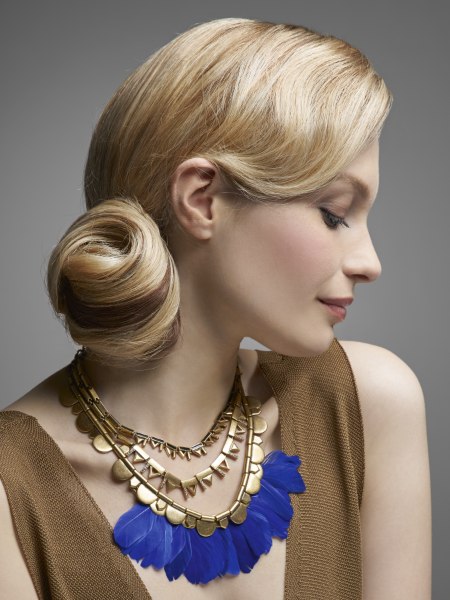 For a more elegant and sophisticated look, try this unique cinnamon bun. Gracefully styled for an important event, this distinctive look will attract many compliments. This hairstyle can be fashioned on medium length and long hair. The important element here is to keep everything simple and clean.

Everything has to be well-arranged. Style the front layers with waves and neatly tuck it behind the ear. On the same side, roll a low side ponytail into a bun and secure the ends with pins. Add a single streak of brown to enhance the style. Don't forget to use hairspray!

Hairstyles: VOG Coiffure Artistic Team
Make-up: Vesna Peborde
Styling: Tania Zekkout
Photography: Thibaut de Saint Chamas