"Collection 14" by Nikita Hair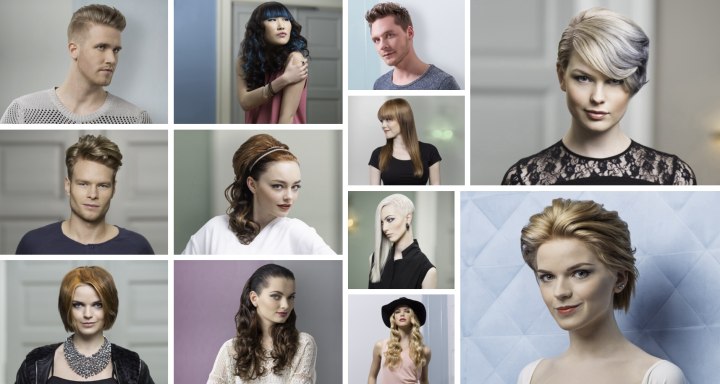 Sixties meet nineties, vintage meets punk, wet-look meets everything in Nikita Hair's fabulous collection of hairstyles. The Swedish hair designers mix and match styles and eras with much inspiration and a special eye for balance and glamour.

Glorious waves are combined with sleek elements, short hair comes with texture and color effects are strewn through all lengths of styles. Bold, happy and luxurious hairstyles with very feminine lines, this collection is one of the most flattering and exciting out there.



It covers all of the main trends of sporty, easy to wear to flamboyant looks for women and men.


Wet with Waves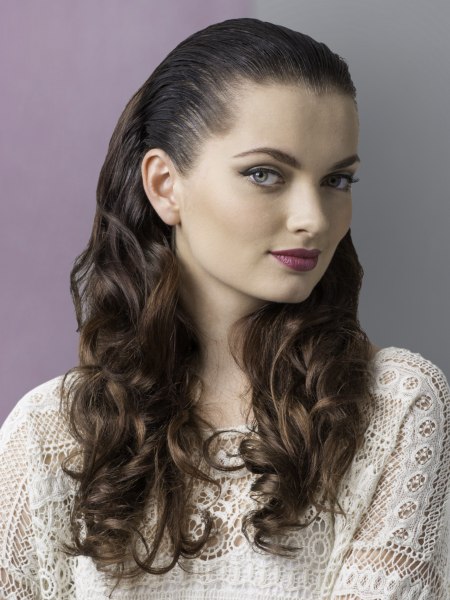 A most unique creation combines the famous wet-look with glamorous waves and curls. The long hair was combed back and much gel was infused around every strand. A fine comb creates the ideal texture and distribute the gel evenly to maximize the effect.

Right behind her ear is where the wet-look turns into a luxurious abundance of seductive curls and waves. A classic style now comes with a big surprise and an unexpected twist of hair fashion.


Smooth Earthtones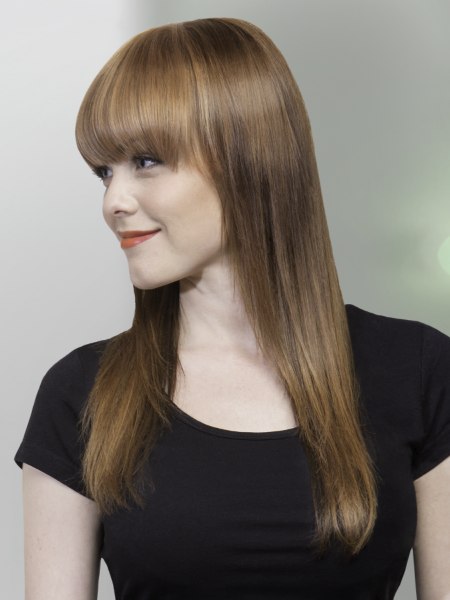 With all the beautiful color transitions this long hair does not require a complex cut. Simple is often the best and the smooth, silken surface is ideal to showcase the shades of blonde and brown flowing into each other.

Equipped with a rounded, long fringe and gently layered sides there are enough flattering design elements in the hairstyle to make the eyes wander and to frame her features for best exposure. The colors are lighter in the bangs and turn to more shadowy tones underneath and towards the back.


Elite Eccentricity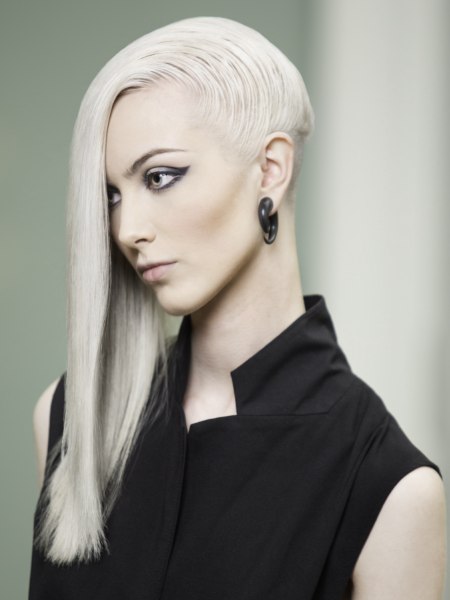 Cutting edge in the most literal sense with a strong hint of Lady Gaga. A bold undercut helps to define this linear, wonderfully geometric work of hair art with its postmodern, edgy and eccentric design. It vibrates with contemporary glamour and the luxury of a platinum lifestyle.

The undercut sits in the very back and is only visible when the long hair is swept over the head in this amazing asymmetrical move. A good amount of gel is used to mold and hold the shape, but only as the sheet of hair rises upwards. The downward length is smooth and soft. Only a little mist of smoothing serum is applied.


Blue Poetry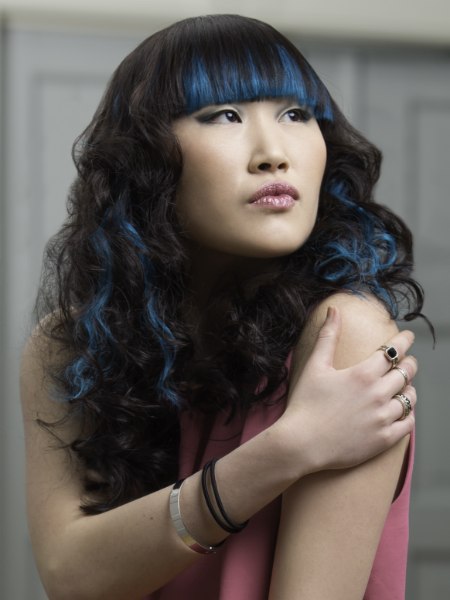 Want curls? Here they are! And not just curls, but blue curls. Forget feeling doomed to fashion boredom and celebrate your sense of style with a strong hair color. There are several thrilling contrasts in this hairstyle, textural and in color.

Electric blue and black are quite an intense mix and are matched by the daring design with a sleek, straight fringe and luscious long curls all over. The edgy shape of the bangs and the playful dance of the lengths are another level of opposites, which infuse this design with so much flamboyancy.


Starlet Waves with Boho Finish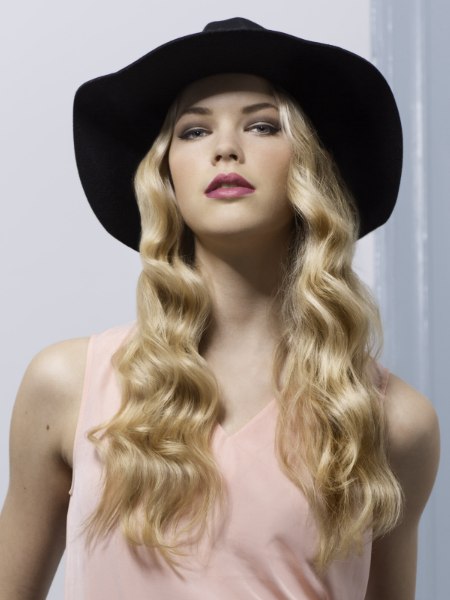 Veronica Lake and her contemporaries made those large, generous and über glamorous waves famous, but the legend lives on and now comes in all kinds of shapes, colors and sizes. Nikita Hair gave the long waves a beachy makeover and a casual finish in the tips for a more natural appeal. Combined with a large, floppy hat it also has a strong boho, hippie vibe.


Sixties to Nineties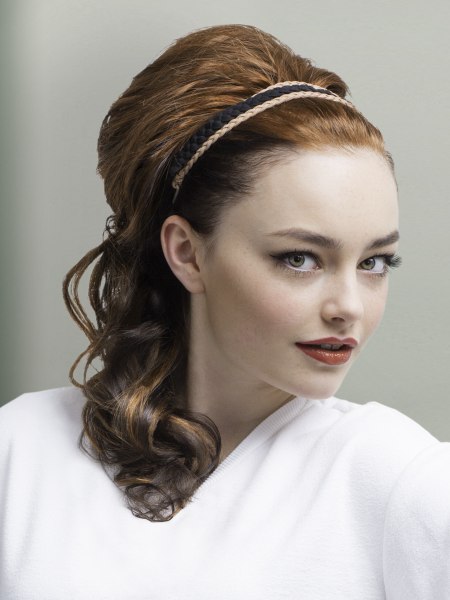 The fashions of the past century were very distinct in each decade and one of the most delightful things to do is to mix and match the very best elements and all time favorite designs to match your own personality and taste. Here the sixties and nineties meet for a grand hairstyle.



High volume in the back of her head is created by teasing the hair intensely and using hairspray to hold it all in place and to give the famous bump enough body. The lengths are natural, smooth waves with curly tips. Her color is a shiny hazel on top with lengths in dark brown and hazel highlights.


Textured Bob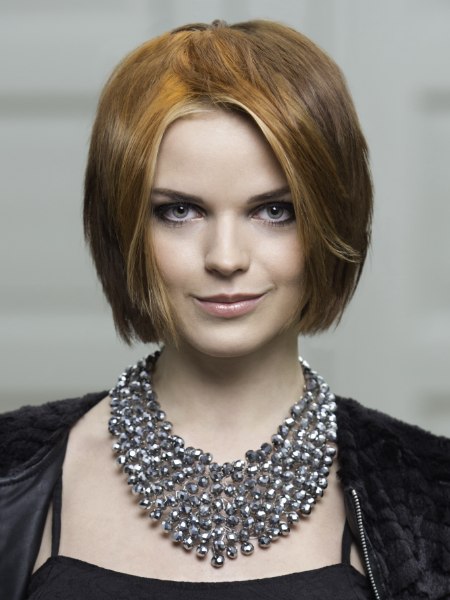 The 90s were kind to hair. Natural fall was encouraged, textures were in focus and interesting twists were worked into essential styles. With this ingenious bob Nikita Hair brings back some of the most beloved style elements of that decade and boosts it with a bright color and modern styling.

Her base color is a medium golden brown. Along the part toward the front a happy copper illuminates the cut in well planned places. Two thin strands of a sandy blonde frame her face on both sides of the chin long bob.


Soft Lines in Short Hair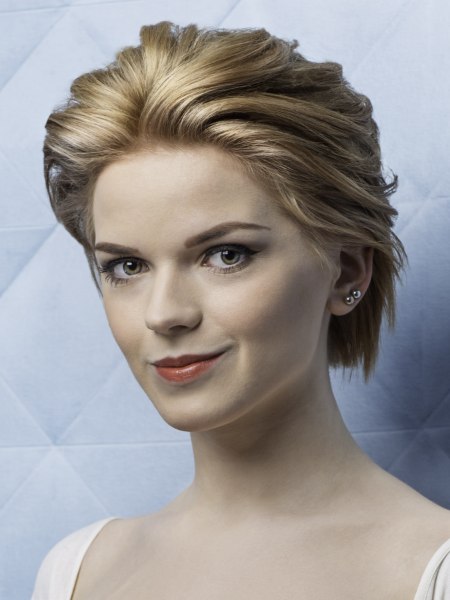 All the movement you could want is in this little cut with its casual attitude and most appealing design. The hair is cut as a layered bob, but styled towards the back in broad strokes that leave traces in the hair to emphasize the movement.

Light and shadow in blonde bring depth and dimension to this darling do. Short in the neck and with enough length around to create a multitude of stylings, this has all of the makings to be a long time favorite.


Vintage meets Punk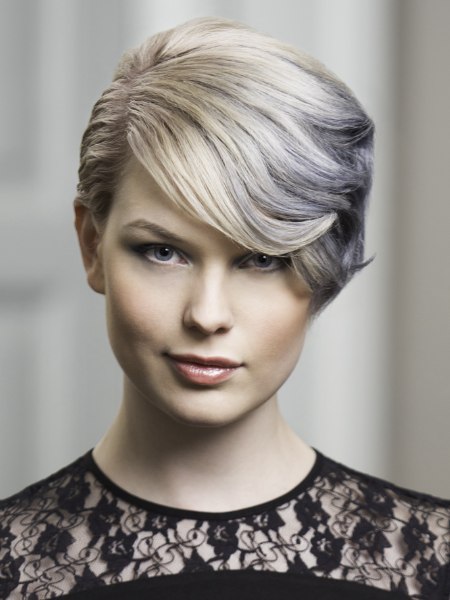 Another mix and match of opposites that are now blended to a new, cheerful harmony. Vintage waves meet a short, bold punk inspired shape. This together with the noble colors of beige blonde and dark silver, warm and cold, comes out to be a stunning hairstyle where everything is a surprise.

A low side part, ever so short, guides the fringe off to the side where it softly sways across her forehead before it fizzles into a dark silver array of waves and fine curls. The narrow side is smoothed back and a tiny hump accentuates the back of the top of her head.


Masculine Cut with Volume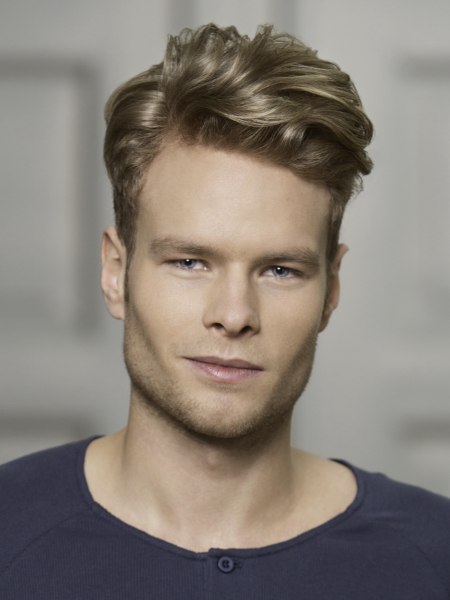 Back to the 90s once again with a playful but masculine haircut that works well in a profession environment and even better in a casual setting. The sides of his cut are so short that they are hard to detect from a frontal view. But they are not that important anyway since all of the action is on the top of is head. More length allows him to style it wild and with flowing waves, that look as natural as his shadow of a beard.


Cropped Sides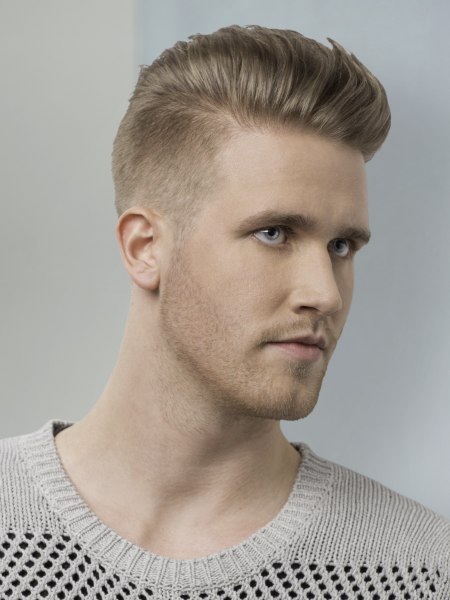 Short enough to almost see the skin through, the sides keep him neat and cool. With the ascending length on the top he can play to his heart's content with different stylings. This haircut is a great base for many looks.

Here the hair is lifted in the roots and smoothly turned to the back. Elegant and not over styled, but with a good hint of his good taste in modern fashion.


Fresh and Sporty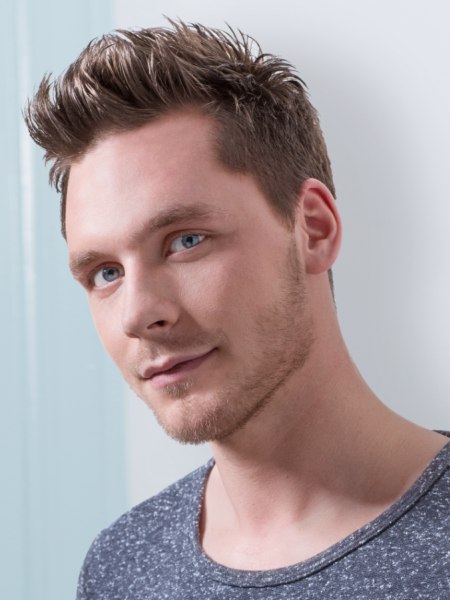 Clipped and styled to fresh perfection. His wet look makes him appear as if he just came out of the gym and the shower. A neat shape paired with a casual styling that includes some gel and ruffling with the fingers is as easy as it gets and never fails to make him look masculine, active and most important trendy. Soft spikes on top and narrow sides go well with a suit or a sweat shirt.

Hairstyles: Nikita Hair