Cosmopol by Raffel Pages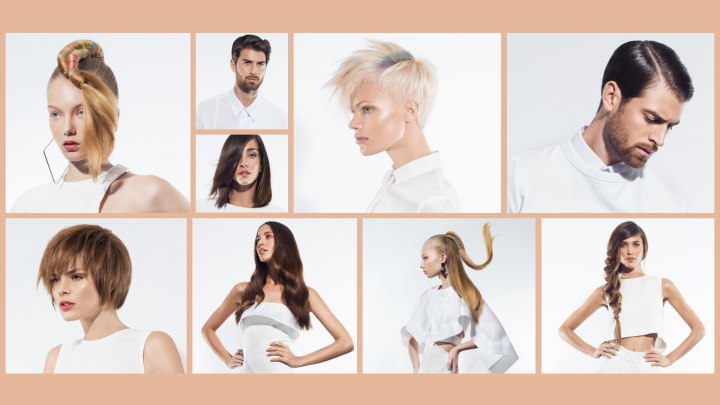 Modern, urban, sexy and cool only scratches the surface of attributes that the latest feat by Raffel Pages deserves. His eclectic line up features short cuts, medium and long styles for women. Braided and wrapped visions of beauty are a part of the scene as well as two dapper new haircuts for men.

Pages' looks always stand out due to the craftmanship, excellent quality and high level of creativity. Even the more conventional hairstyles take on a flamboyant aura after a pages treatment. The addition of pastel hair colors from the rainbow palette makes this season especially delightful and inspiring.


Pixie with Pastel on Blonde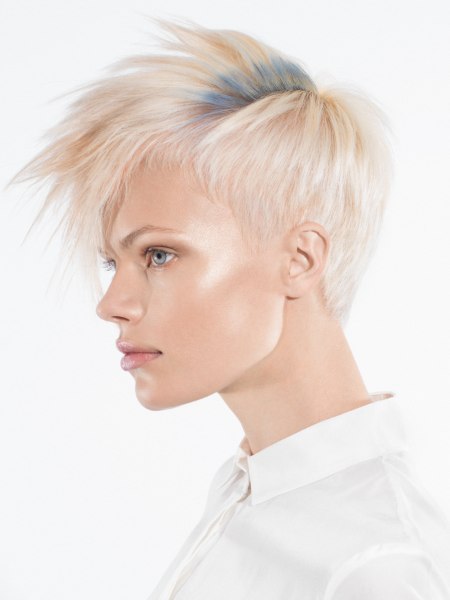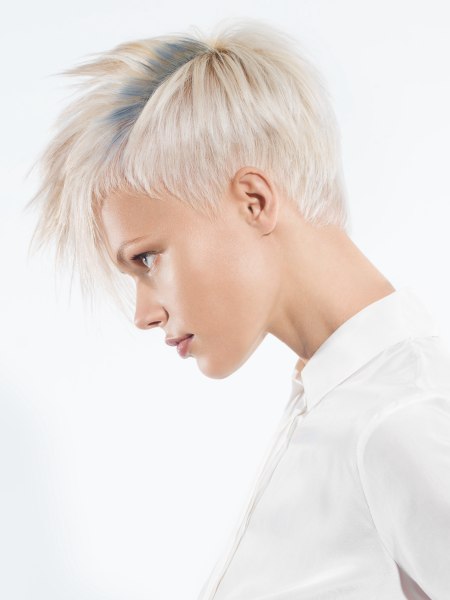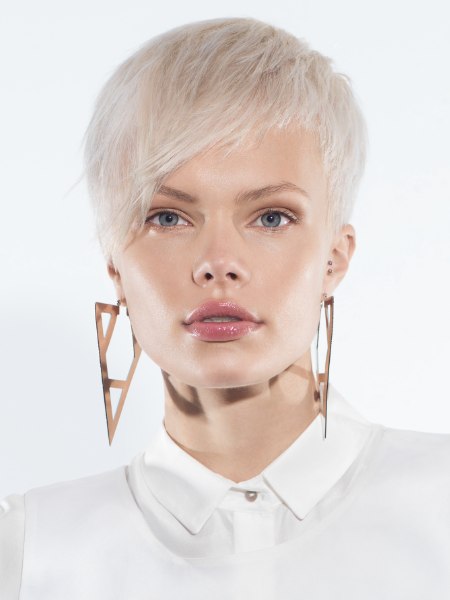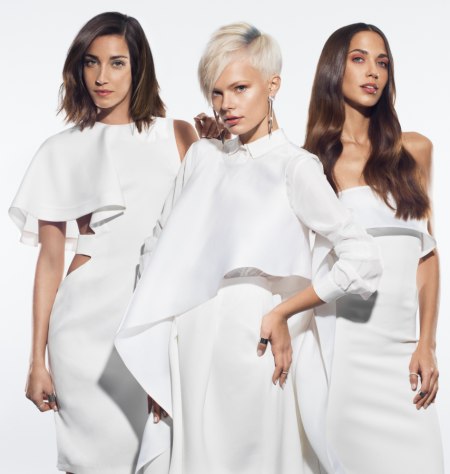 Soft spikes move forward and hover in glamorous length above her eyes. The sides are short and meticulously clean cut with a rounded back and fully exposed ears. The longer top hair is ready to roll and to be styled in a multitude of fun and flattering ways.

This hairstyle can go from demure to flamboyant in minutes. A little kiss of color suddenly adds a new dimension in a dreamy blue tone, which was applied just along the roots by the side part. It can be shown like in the photo, but you can also hide it, by styling the hair in another direction. Play with different hair colors too!


Round Layers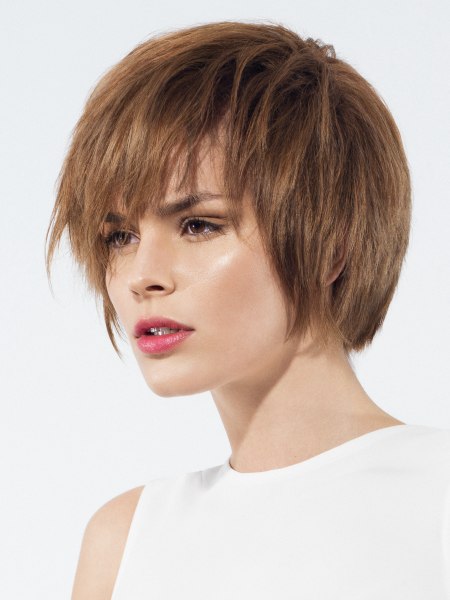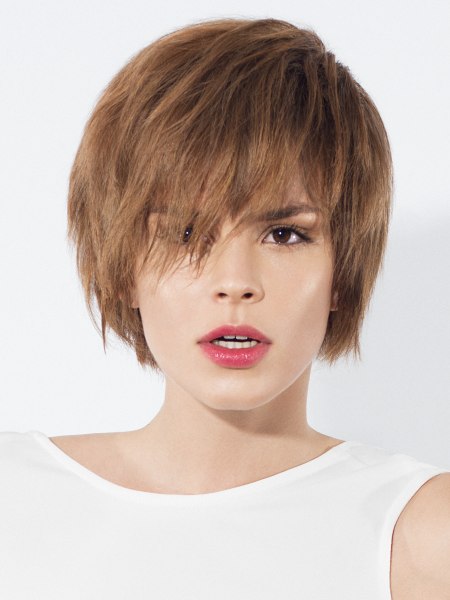 A round haircut does not mean that there is no edge to it. This jaw length bob presents itself sweet and spice all in one. A gradual, even layering all around produces the soft, round shape that follows the shape of her head and ends right in the nape. The fringe is slightly jagged with strong texture and cut in a gently slanted angle.

The hair is dried over a round brush to intensify the roundness. A few strands were singled out and sharpened with a little wax on the very tip. This is so easy and has a refreshing effect on the entire look.


Soft Silk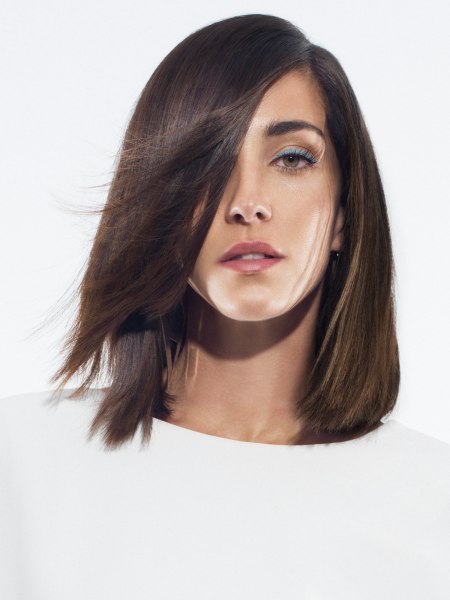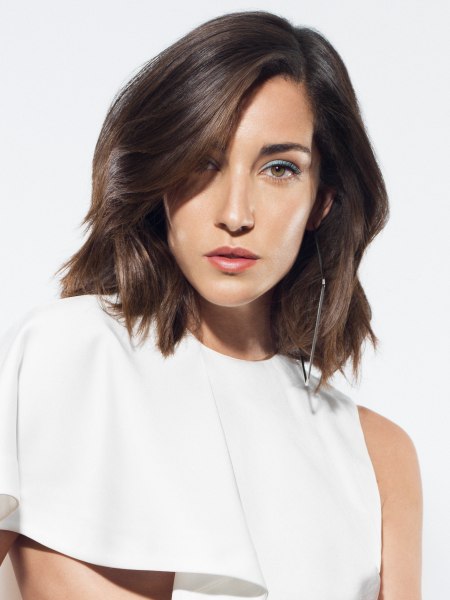 The beauty of this hairstyle is in its simple shape and natural styling. The brunette hair boasts a thin veil of golden blonde on one side, while the opposite side is dominated by a beautiful long fringe with a shallow curve in the tips, feathered out and perfected by a little summer breeze. A side part creates the stylish asymmetry.


Long Cascade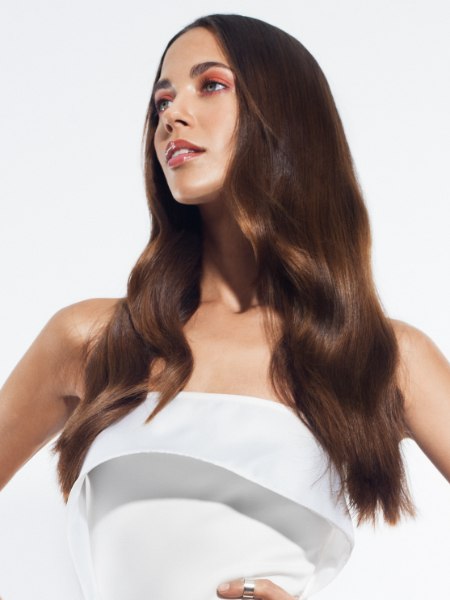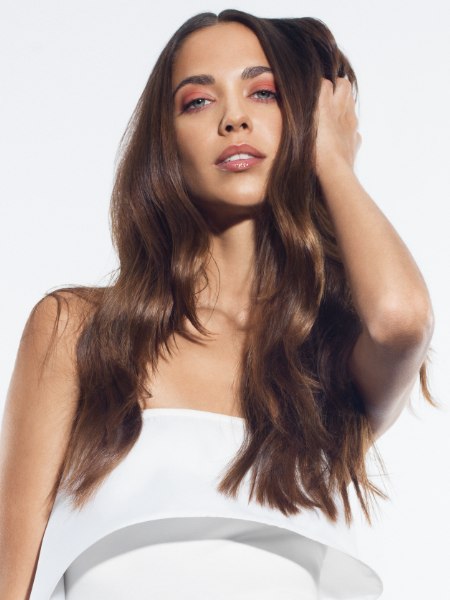 A brunette color with golden kisses of light makes this long hairstyle look even more precious. The luxury of healthy long hair is celebrated with the simple elegance of a shiny look with natural waves and just minimal layering.



The face is framed by the fluid lines of cascading hair, without any other distraction. The layers begin at her collar bone to shape the lower part of the flow. Use a smoothing spray or serum to keep the surface of the hair this supple.


Loose Braid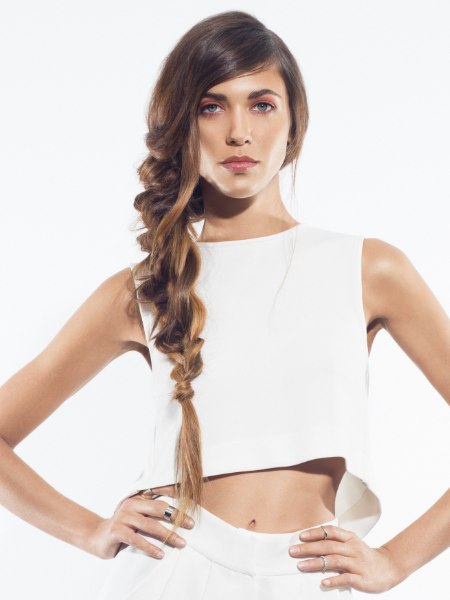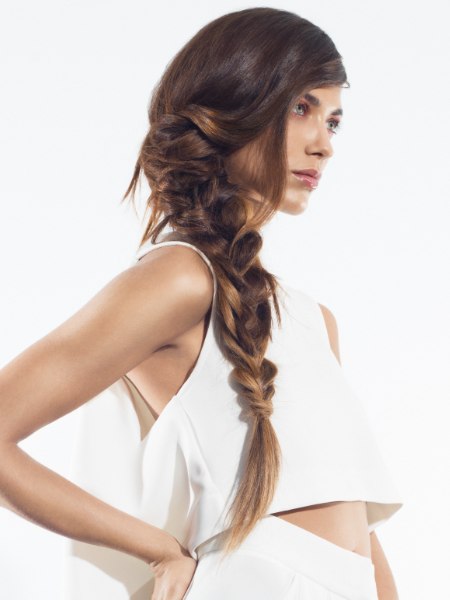 Long hair gives you the freedom of endless choices about how to style it. One of the easiest and always gorgeous ways to bundle and control your precious mane is to braid it. A thick side braid with a deliberately messy finish is not your mother's braid and far from the peasant looks that braids might be associated with.

This ingenious construction keeps the hair out of her face, her neck stays cool and the dark and light colored strands enhance the 3D effect. This looks best with a side part and wrapping the own hair around the base to hide the elastic.


Wrapped Tail


Tails have been reinvented over and over, yet there is still room for novelties and stunning ideas that have not been seen yet. Raffel Pages' version of a half ponytail features a tight wrap around the base of three separate sections which runs for several inches. This wrap includes own hair, but also colored strands.

You can add a pastel tone to thin strands of your hair, but if you only want a one time effect, use artificial hair or extensions. This stunning version boasts turquoise and pink shades. Note that only the front half of the hair is used and the rest just falls naturally smoothly and without any trace of frizz.


Colored Wrap Forward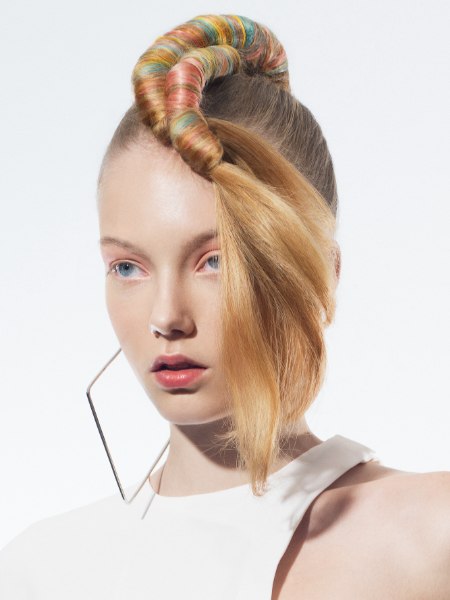 Ribbons of turquoise, pink and yellow are wrapped around a core strand of hair together with additional thin strands of own hair. You can use hair extensions to get this specific effect, but in case you are on more of a budget, try thin silk ribbons to create a gorgeous wrapped upstyle.

Two tails loosely intertwine from their base high on the back of her head and on their way to the front. The wrap ends just a bit over the hairline and the rest of the length pours out over the side of her face. Unusual and poetic for a grand night out!


Vintage with Waves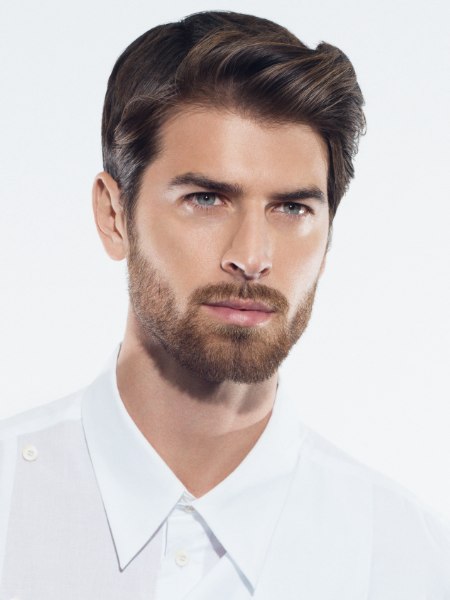 As much as chivalry is still alive so are these very dapper hairstyles. Attention to detail shows not only in the flawless cut, but also in the styling. The bangs are the focus with a smooth, liquid wave that swells up from his hairline, off to the side and backwards.

The texture is undisrupted silkiness, fortified with a good anti-frizz serum and a non sticky modeling crème to hold the shape. His beard is equally well groomed and right on the nerve on the latest trends for increased facial hair.


Pomade Seduction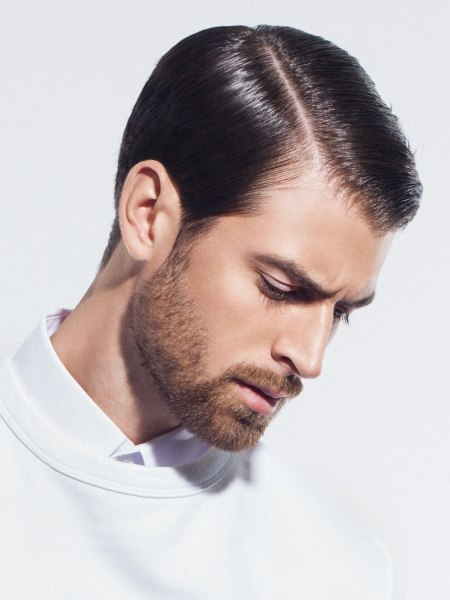 Wearing a longer beard does not mean you can lock your razor in a drawer. It is still needed to groom the edges and the throat area, while sharp clippers keep the length of the growth under control. His rugged but well maintained beard stands in delicious contrasts to the vintage hairstyle full of pomade nostalgia and lean, clean lines.

Hair: Raffel Pages