CAMILLE by Laurent Decreton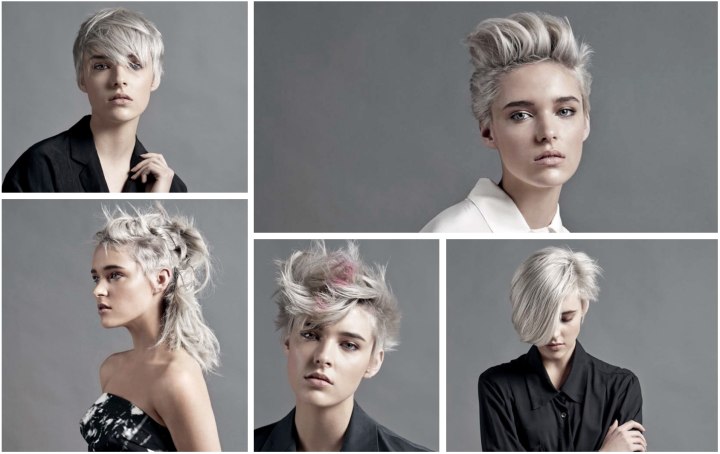 The mystery of beauty can be in a glance, a smile or in fantastic hairstyles. Laurent Decreton shows us five versions of his vision of female beauty in five amazing looks. The first tease to our senses comes with the gray color on a young face. Gray has become the new black for trendsetters and there is an ethereal quality to it that creeps under our skin.

Pure like a fine metal it lends itself to showcase exquisite cuts like no other color. It turns the hairstyles into fine sculptures. Decreton warms up the silvery shade with hints of color. Short cuts are textured and move us with their contagious dynamic. Together with long extensions a new world opens up.


Boy and Girl Cut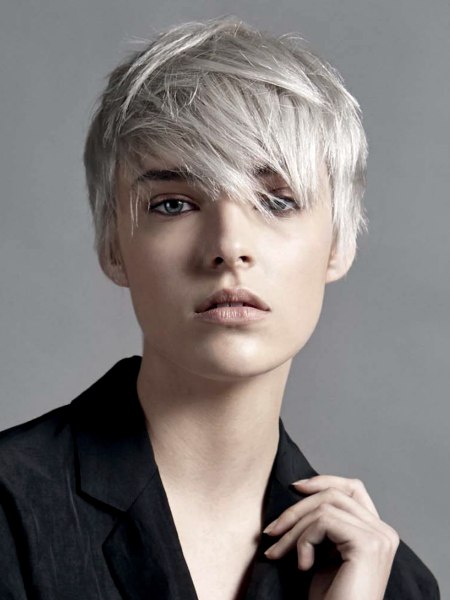 A multitasking cut that is no only delightfully androgynous, but also offers a multitude of styling options. The hair features long layers in a short silhouette cut with strongly textured tips.

Layers of wide strands were styled overlapping and each layer points into a different direction. This can be done with a fine styling comb and a generous amount of hairspray. Wild strands are pulled into her face. The cool gray hair color is kissed by a faint hint of blonde for more warmth.


Half and Half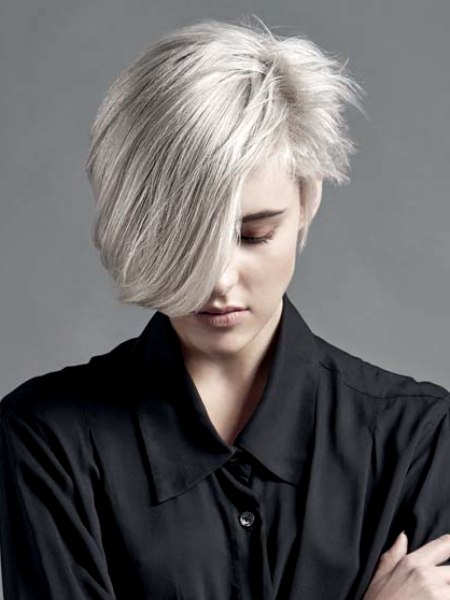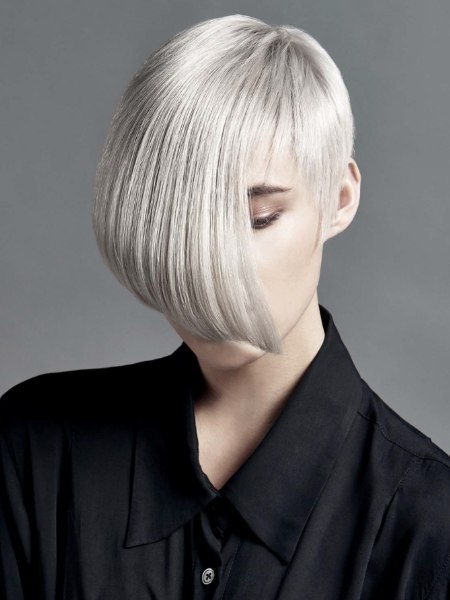 Cannot decide between a bob and a short crop? Laurent Decreton brings the best of both worlds together in this combination of a sleek and billowy side with a spiky graduated one, separated by a low side part and with plenty of texture.

The long half is blown out for volume and a nice inward turn on the bottom line. The direction of the flow can be away from the face, as seen in the large photo or in the classic bob style, into the face. The short side sizzles with a wild variation of lengths that make it edgy and very contemporary.


Wild and Soft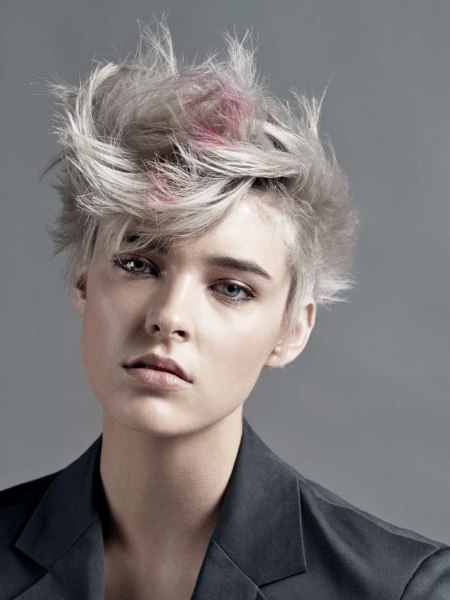 The melancholy and elegance of the silver hair color lends itself beautifully for spiky cuts with much texture. The metallic sheen and the shapes enhance each other. The short sides of this cut are soft and fuzzy in contrast to the bold strands that wildly fall into all directions on top.

The center of the tumultuous fringe is a ray of pink made with the genius invention of hair chalk. There is no better way to add some oomph to your hair that can be washed out without consequences.


80s Lift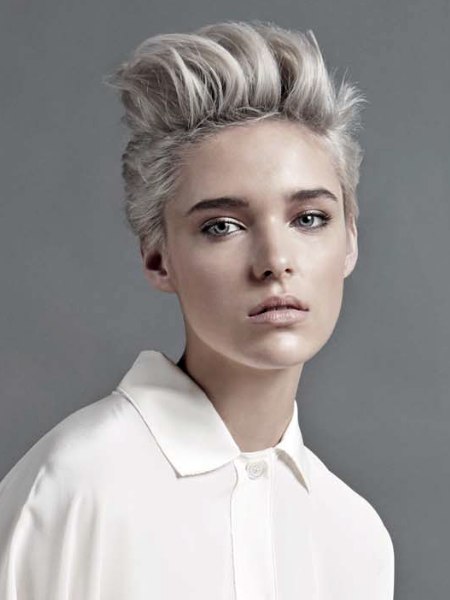 A short hairstyle as fun as an 80s pop song in a wintery, elegant color. That should cheer everyone up! Uplifting in the most literal sense, the top hair is formed to softly curved spikes, while the graduated sides are combed to the back after being touched by the magic modeling crème. Use a metallic eye shadow to complement the pearlescent silver hair color.


Combed High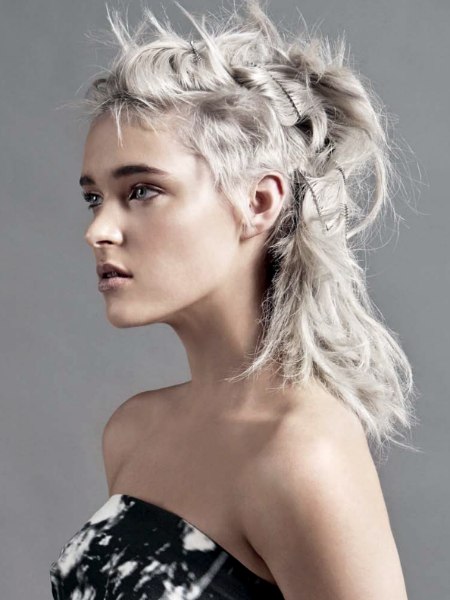 This extravagant take on festive updos celebrates hair combs by using many of them throughout the style. They keep the hair up and also make for a beautiful accessory. Use small metal hair combs with rhinestones for additional sparkle, or keep it plain.

If your hair is not long enough to craft this edgy elegance, there are always hair extensions to serve your needs. The top is styled high and reminds of a faux Mohawk look. The back is partially attached with the combs and partially flares out over her shoulders.

Hairdresser: Laurent Decreton - Coiffeur Ambassadeur L'Oréal Paris
Assistant Hairdressers: Clémence Pilgram and Romain Teixeira
Coloring: Patricia Cotti and Elodie Pêcheur
Make-up: Vera Dierckx
Styling: Sandrine Duprez
Photography: Christian Achman