The Band by Paul Gehring for ALCINA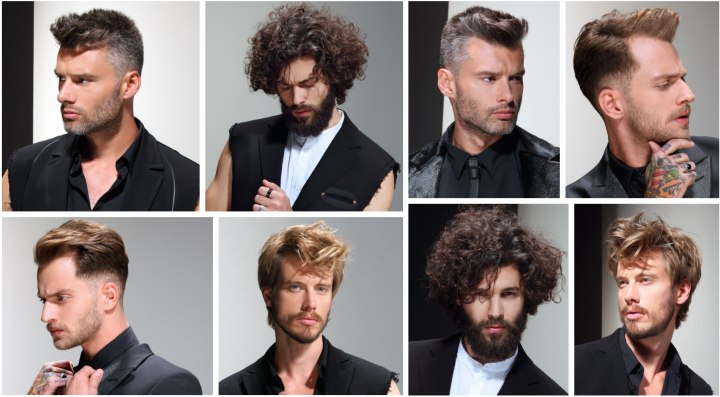 With all the musical harmony there are still very strong individuals playing in a band. Just as every instrument has its own expression, so do the band members. In his hairstyles collection for Alcina, Paul Gehring composed a handsome quartet of extraordinary style for men that covers all notes from clean cut rebel to curly romantic.

From the shortest to the longest style, all looks are focused on underlining the personality of the man underneath the hair. Short sides, beards and a great finale with much movement on the top are put together with creativity and masterful skill. Let the concert begin!


Cool Sides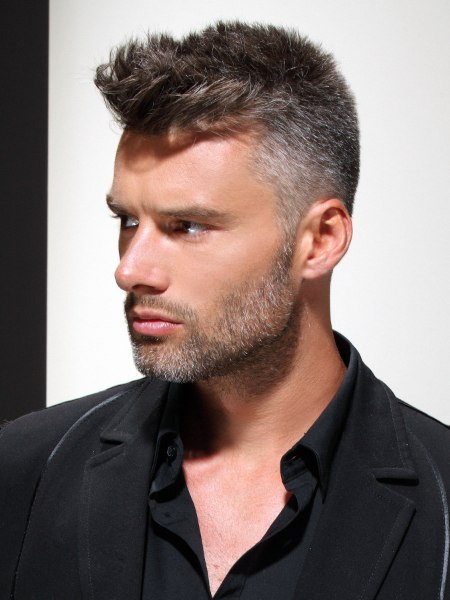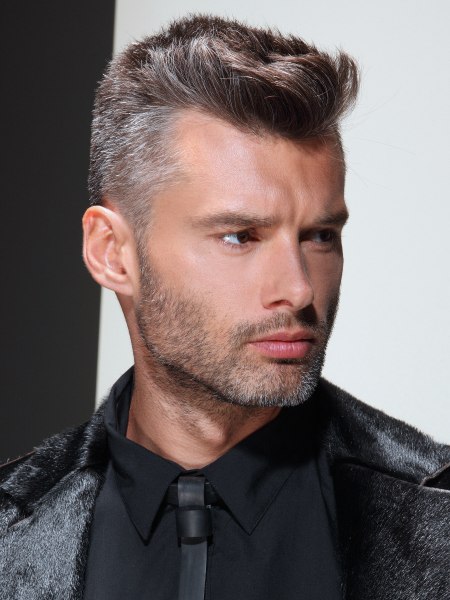 He beats the heat with a clipped short look. The sides have about the same length as his stubble beard. Practical and never out of shape this fraction of an inch just slightly increases around the back to create a dense and velvety surface. Only in front the length increases gradually with the longest hair right in the stand-up fringe.

He does not have to spend any time styling his do, as a couple of moves with his hand and a wee bit of modeling paste are enough to give the hair its lift and shine. The salt and pepper color creates a beautiful mix of soft light and shadow on the sides and in his facial hair.


Traditional with a Twist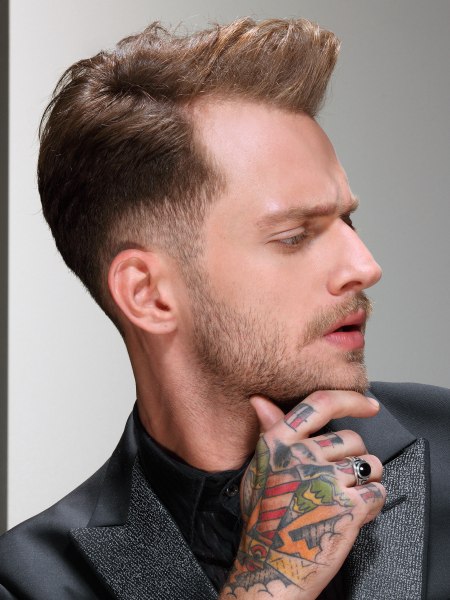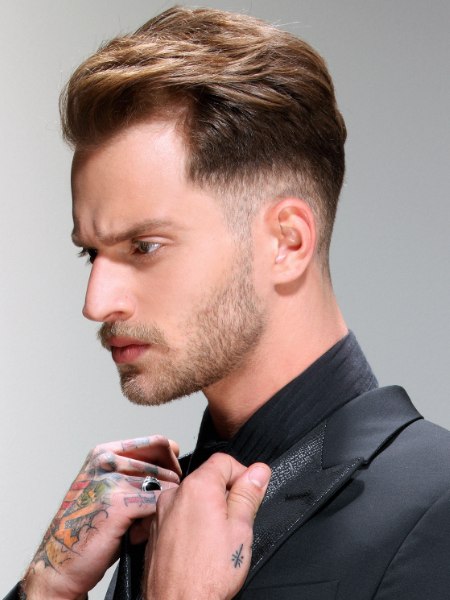 A small quiff and an undercut bring traditional and modern style to his hair. A perfect combination for a fashionable man who treasures the past but also wants to portray a new expression that is grounded in a contemporary mindset. The undercut evolves out of his facial stubbles and is bordered by combed back sides.

A neat side part sets the stage for the twist on his crown. His hair color is a smooth and warm brown, touched by a golden light in the longest section in front.


Light and Shadow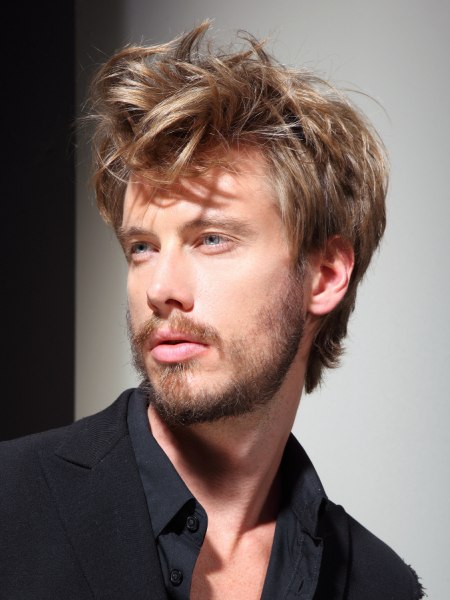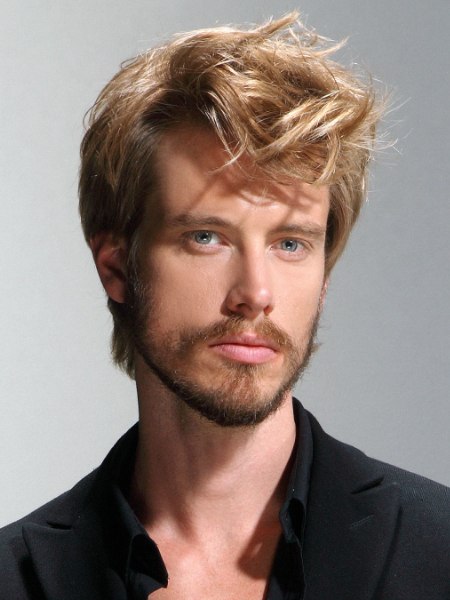 He found the secret to being irresistible. It is always in contrasts. His artfully disheveled hair still has the basic cut of short sides and a longer top, but here is a bit more hair to work with than in the styles before. The layers were styled by hand and with a little product to make the wild and very chic messy texture hold all night.

His beard speaks another language as it is very groomed and controlled in its dapper shape. A neat mustache and a clear outline for the cheeks make him the hero of the show. Highlights alternate with darker roots for much depth and dimension in his haircut.


The Maestro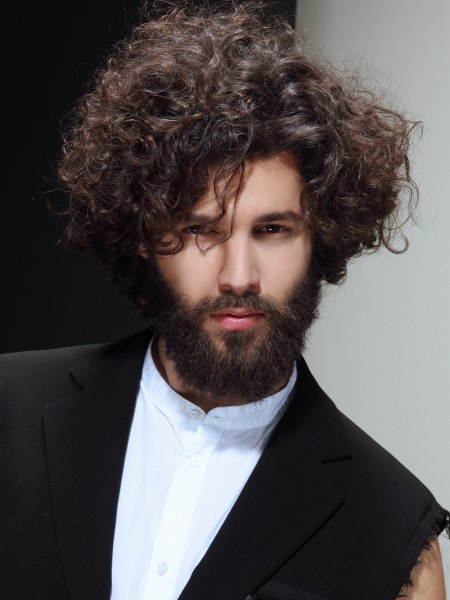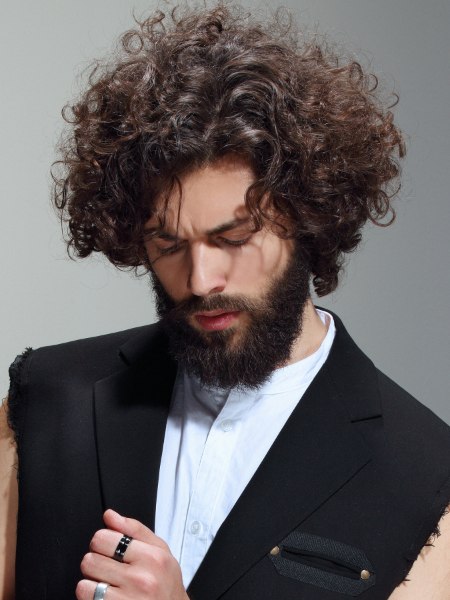 Long curls falling into his face and a thick bunch of more curls that sway with the rhythm express his eccentric and free spirited side. Especially when combined with a well grown and very full beard.

The soft and almost feminine hairstyle meets a most masculine element and the result is sure to make knees a bit weaker when he starts to play. The hair is cut into layers for a trapezoid shape with the widest section at his eye level. The contour narrows smoothly down to his neck.

Hair: Paul Gehring for ALCINA
Make-up: Fabrizio Camponeschi
Photography: Carlo Battillocchi