Top Model Coiffure - SS14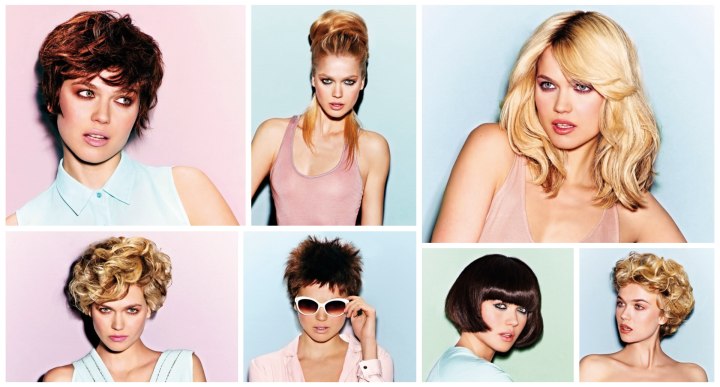 If you ever wanted to look and feel like a top model, it is about time to take the next step. Top Model Coiffure delights us once again with a more than fabulous collection of customizable hairstyles for the summer and beyond. Glorious glamour and finesse await you!

Sexy short curls, luscious long hair and short styles full of esprit are looking for new heads to be created on. Bright and light filled hair colors join exquisite cuts and dramatic styling, some which are hinting at famous supermodels.

Click here to watch the video of this collection.


Rush of Length and Color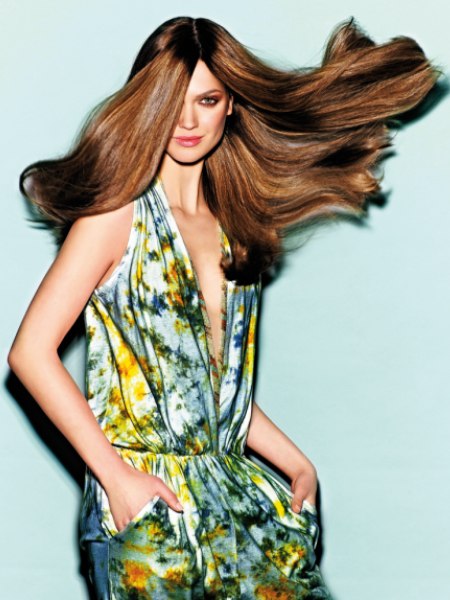 Put on your hottest dress and style your hair à la Cindy Crawford. Lush and flowing in a beautiful, luxurious length, this golden brown gift of nature is made to amaze. There is no expiration date on gorgeous manes of this kind, as they emanate a beauty that is timeless.

Her long brown hair took the step of enlightenment out of a tube and the resulting strands of gold bring life to the hair and accentuate the dynamic movement. For this satiny texture the hair is brushed out well with the addition of a smoothing serum, which keeps things supple and full of shine.


Blonde Layers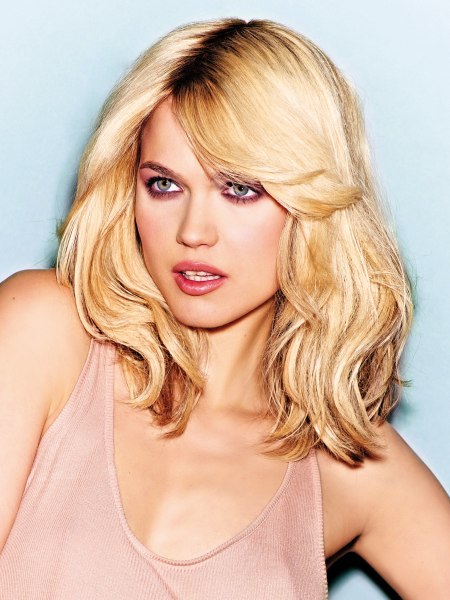 Claudia Schiffer made a trademark out of her blonde layers and similar looks are still very up to date. The simplicity of the cut brings all of the focus to the beauty of the hair. Long layers fall in generous curves with natural motion.

Then ends have a little texture and reach just below her collar bone. This length is very manageable and can easily be used for pony tails or updos. Use a round brush and blow dryer to get that swing into the fringe!


Upstyle with Open Tassels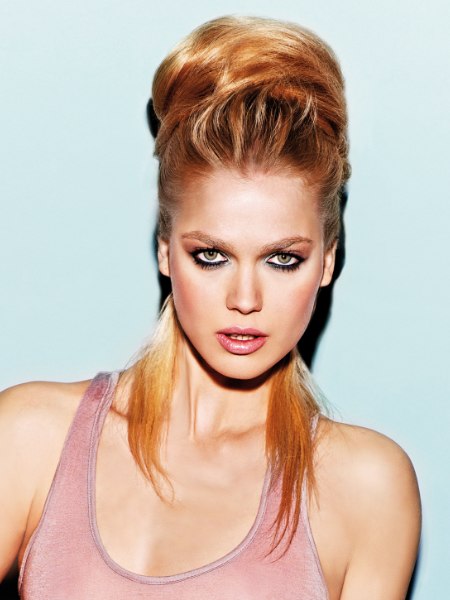 Retro looks are even more interesting when they have a modern and innovative touch. Here it is the long strands that come in from the back and fall over her shoulders in their raw and jagged texture.

A wonderful contrast to the posh 1960s festiveness of the upstyle. The latter was created by swirling the teased hair around a center in the back part of her crown. Fluid motion, emphasized by the blonde and copper coloring of her hair. Use extra-hold hairspray for this one.


Goddess of the Curl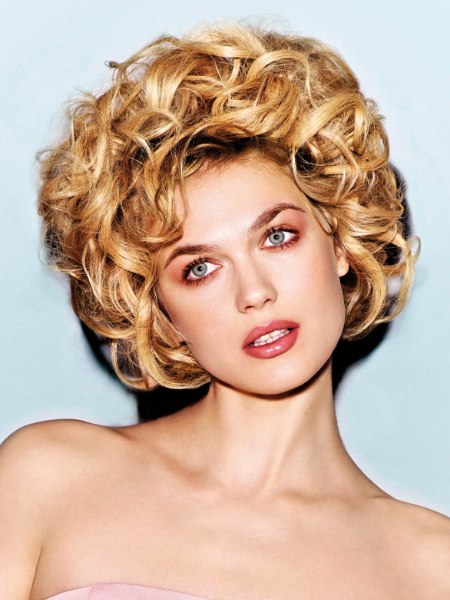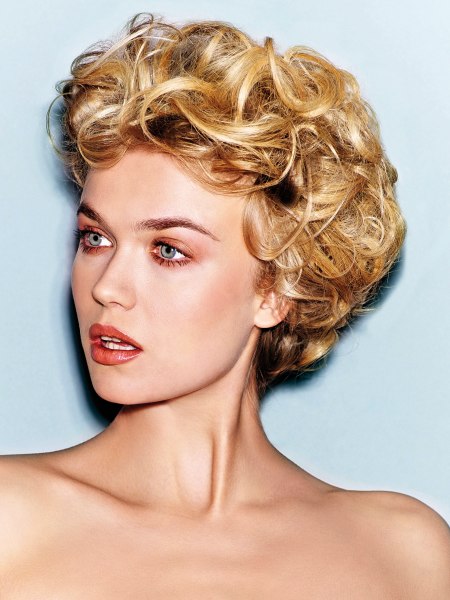 A little Sophia, a little Marilyn - The vintage seduction of this look is the equivalent of silk stockings with a seam, but in modern shoes. Wild and tamed at the same time this hairstyle oozes classy hotness. Darker roots make the golden blonde hair color appear very natural, but there is still nothing earthy about this style.



It is stellar hair that expresses feminine power. Styled out of the face, with a round silhouette and well defined curls it takes her top model status to Aphrodite's realm.


Lifted Curls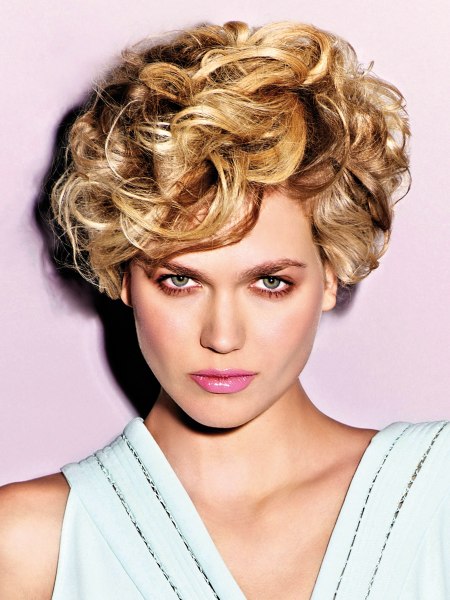 Short in length but definitely not short in anything else. Plenty of volume and beautiful curls in a mélange of blonde tones. The strong contrasts of light and medium blonde with a deep walnut brown bring a zing to the hair and takes it from a Lady Diana chic to a classy and at the same time very contemporary hairstyle.

The shape is slightly asymmetrical with the direction of the flow dominated by the bouncy fringe and the line of coloring.


Short and Silky Bob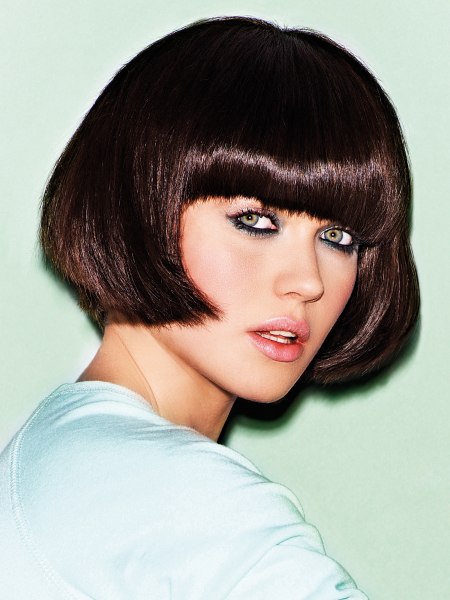 This is not Sophie Marceau, but the hairstyle would look great on her. A very French type of bob with subtle but not simple lines, full of joie de vivre. What makes it so adorable are the sides that are styled into the face with a small tip at the level of the corners of her mouth.

Together with the wide and rounded bangs a beautiful frame is formed that brings out her eyes. A beveled cutting line gives a wedge shape to the back and everything else is soft and round, doused in beautiful shine on the dark cherry colored hair.


Highlights of Fire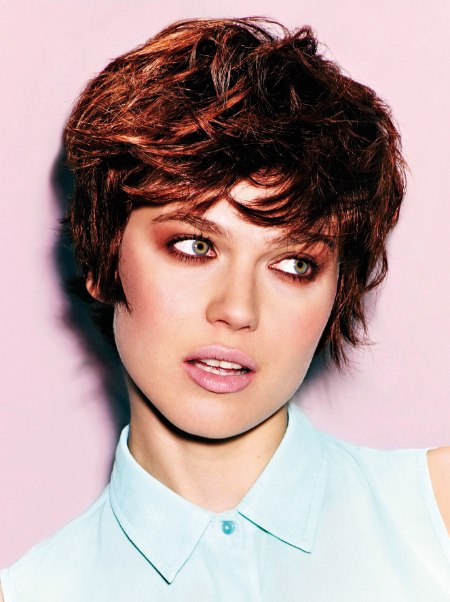 Sweet, short and charming. A hairstyle that will go anywhere with you, endure wind, weather and finger tousling and always look great. Short layers keep the bulk of the hair on top and the longer strands next to her face are like a beautiful accessory.

Wispy and fun with a sense of daring. The real spice is in the hair color, which is a warm brown with dark copper highlights. The hair seems to glow from the inside. Match the eye make-up for a perfect look.


Soft Hedgehog Hairstyle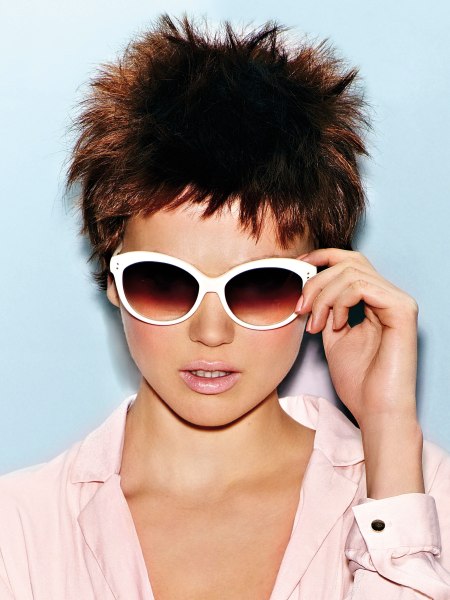 These spikes may not look dangerous, but they can in fact break hearts. The quirky cut with a unique use of color always falls into place by itself and does not need a lot of styling attention. Just wash, run your fingers through it and head on out into the sunshine.

By not using any sticky products the hair will have this velvety soft appearance. The center of the crown is black, feathering out into brown and gold. Contemporary with a whimsical and unique approach.

Hairstyles: Top Model Coiffure
Photography: ©Laurence Laborie