Frédéric Moréno - SS14



Dip it and dye it, feather, layer or keep it smooth. The latest styles from Frédéric Moréno represent hair as an art form full of vigor and elegance. The option for styling variations is in high demand and with the perfect cuts by Moréno it comes easy.

Try a long and alluring or a short and classy bob or how about a feisty, spiky look that has many facets. A natural flow of long hair or a refined upstyle might also be just what you were looking for and did not even know until now. Men go rugged this year with longer, slightly grown out and disheveled looks.

Click here to watch the video of this collection.


Long Dip Dyed Hair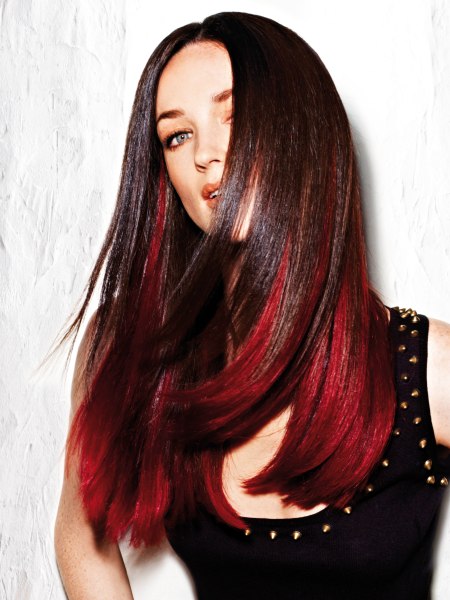 Put some fire in your long hair. The very popular two tone tip dye method will spruce up your mane. Her mid back long hair is cut in with a strong tapering around the front before the tips were textured for this light and soft edge, which begins at about the level of her shoulders.

The smoldering red is most dense in the lower part and then flares out to mix in a beautiful pattern with her deep brown hair color. Sleek hairstyles like this like to shine. Use a gloss spray to bring out the luster.


Blushing Waves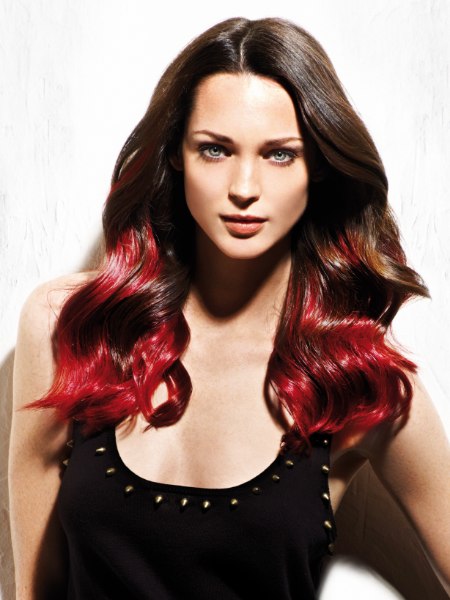 The glamorous variation of the previous sleek cut features gorgeous large waves and an off center part. The brown base color of the hair swiftly moves into the red zone for a striking effect of dark chocolate and raspberry sorbet. Subtle glimmers of gold enhance the mix even more.

With all of its shine and smooth movement, this long hairstyle was made to amaze and to seduce. Large rollers help with the creation of the flow, however a slightly tamed natural curl will provide more hold considering the length of the hair.


Feathery Blonde Cut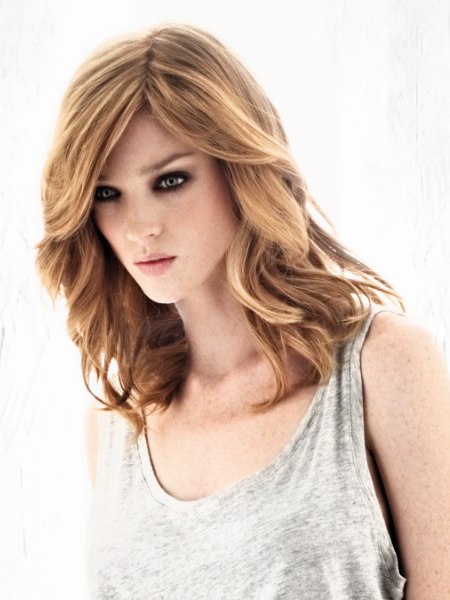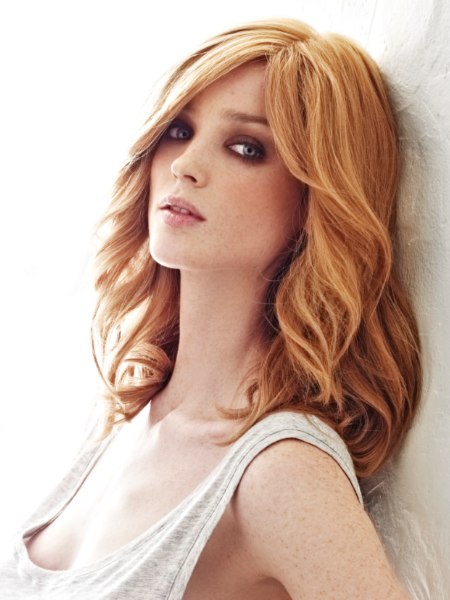 A length just a hand width over the shoulder provides much room for movement and playful styling. The long layers cannot wait to sway in a warm breeze and the beautiful marbled hair color goes along with the theme of summer and sun. Medium, dark and lighter blondes create a beautiful pattern of light and shadow on the hair.

Fresh and easy going, this is a must have style for women with this length of hair. A full side fringe brings much esprit and chic to the mix.


Long and Sultry Bob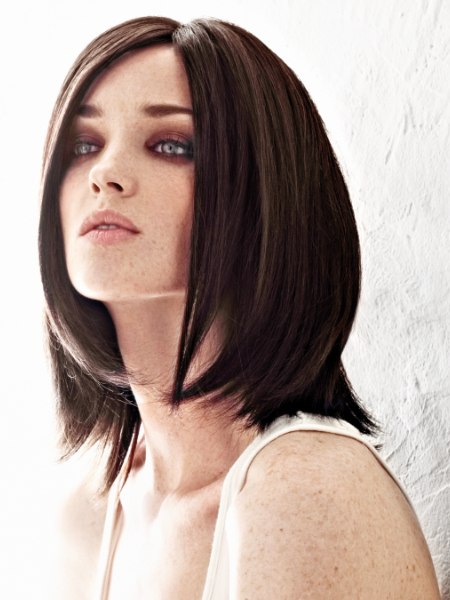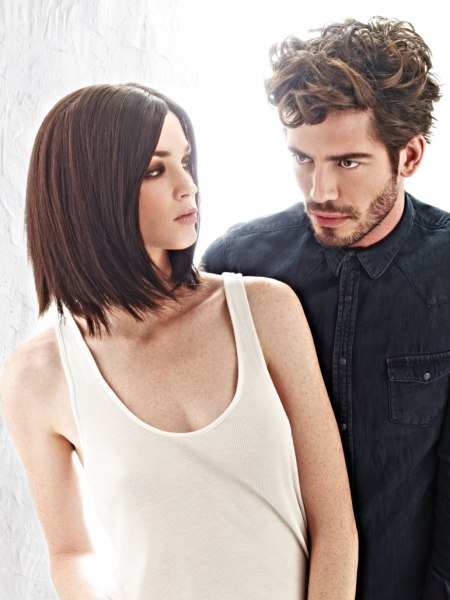 Slender long lines and strong texturing as a contrast in the tips define this seductive bob. The hair falls below her chin and down to the shoulders in a satiny texture with a smooth surface that reveals fragments of light in its fine highlights.

Just a touch of asymmetry resulting from an off center part gives it that special wow factor. The cutting line on the bottom is slightly curved and elongates by a couple of inches from the front tips to the neck where the hair touches her shoulders and back.


Classic Bob in Brown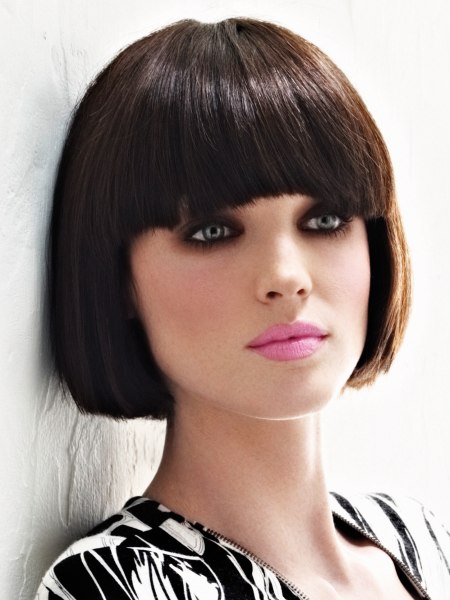 The essential short bob with its captivating flavor of the 1920 is still going strong. No other style incorporates this much flair, elegance and also attitude in its strands. Perfect for every occasion and outfit, it truly is a dream hairstyle.

This version replaces the sharp edges of its historic predecessors with soft lines and a lightly rounded fringe as well as shallow beveling of the cutting line. The dark chocolate brown makes her skin look like ivory and using a similar tone of eye shadow brings beautiful harmony to the entire look.


Short and Fresh Hairstyle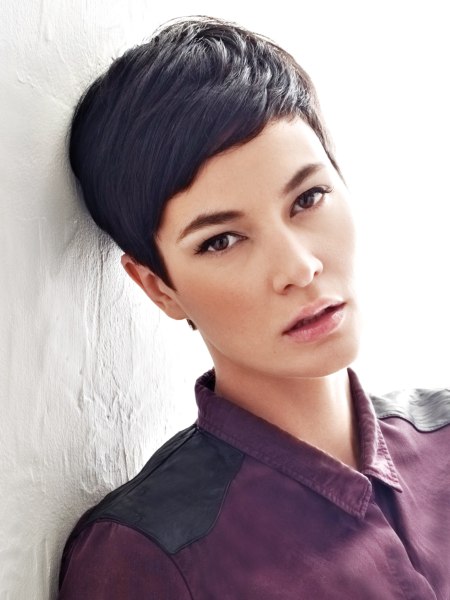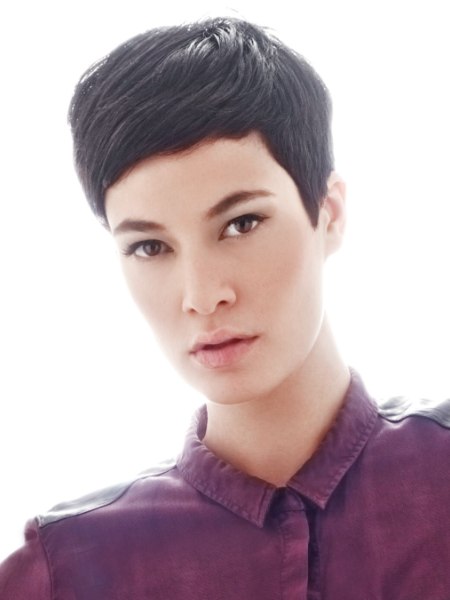 You don't need to have long hair to create waves. This short layered hairstyle shows how structural waves can be very interesting when created with a comb and a little styling product. Short, fresh and unique, this androgynous look will get you creative.



There are innumerable possibilities on how to style the hair. Of course the cut has to be meticulous and work with your features. A very short fringe and pointy sides open up the face and are a great way to demonstrate your fashion forwardness. Check out the next image to find out about one suggestion of how to transform this cut!


Let it Rise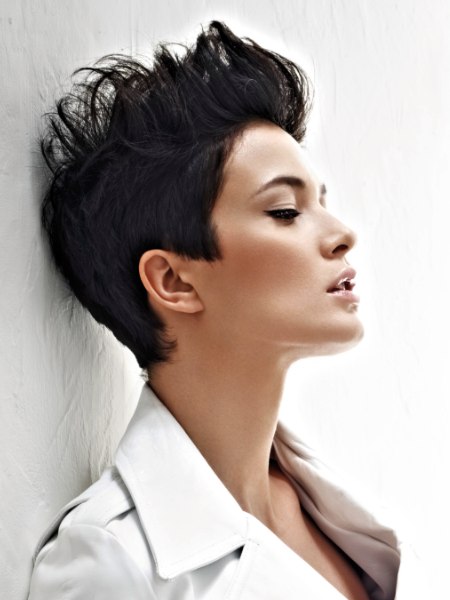 Get up, stand up! A little modeling past or gel goes a long way to transform the soft and wavy short hairstyle into a fierce power look to watch out for. With the new structure the styling has a more masculine expression, which is enforced by the short sides with the pointy corners that accentuate her cheekbones.

The nape is short, but still shows a little side curl for a playful effect that adds a softer and fun element to the expressive silhouette.


Blonde Pixie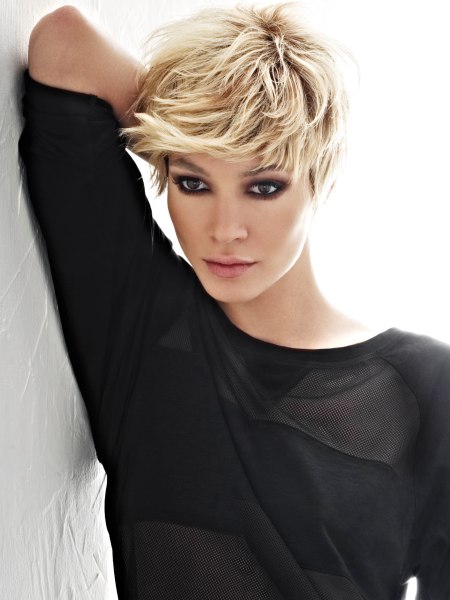 Add a little quirkiness to your hair and show your free spirit with a wild texture and unique styling. These short layered cuts are masters of change and can be adapted to any mood, outfit or event. Here the hair was styled towards the face with a nice round whirl in the back.

The bangs are lifted and curled out and upward just a bit for a very dynamic effect. Texture provides irregular lengths in the tips.


High Knot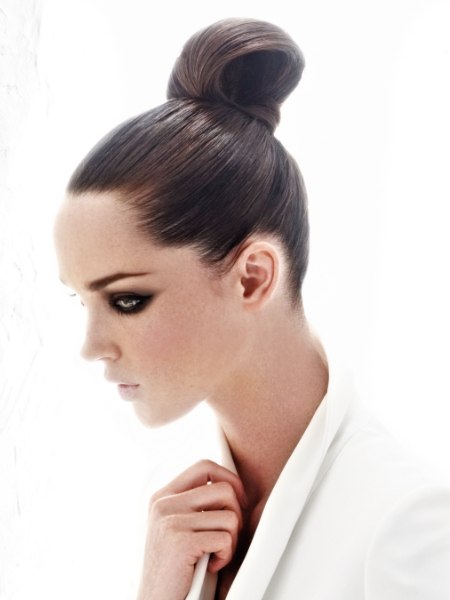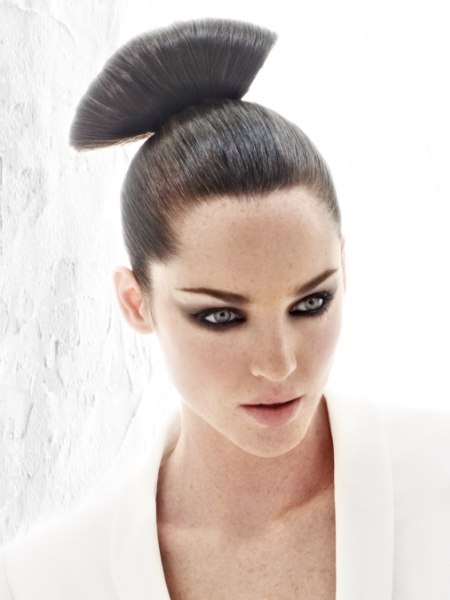 Strict all around the head this elegant and modern updo turns soft and artistic with the beautiful knot on the upper backside. After the hair was gathered to a tight ponytail the length was folded over and skillfully attached without showing any trace of the pins.

A strand was tied around the base of the ponytail to hide the elastic and to make it look as if there were no objects other than hair involved in its creation. Control fly away hair with a serum.


Rugged Layers for Men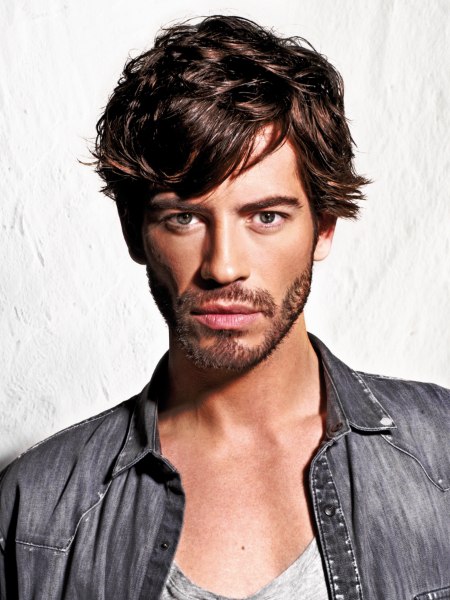 Short layers with a rugged texture fall in semi curls around and into his face. The cut has the shape of a classic, that is slightly grown out and therefore it comes with a very casual and adventurous feel.

Ears are half covered, but the neck remains short as does the well shaped and perfectly groomed stubble beard. He has very subtle highlights just a couple of tones lighter than his natural hair color.


Modern Hair Styling for Men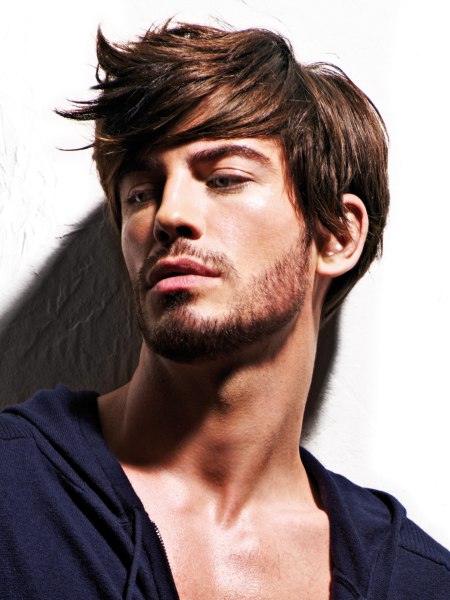 Let the wind blow through your hair to give it such a great shape, but actually a blow dryer will be more controlled and lead to a longer lasting result. His long fringe vigorously flies out of his face to one side while it flares out the textured, pointy tips.

The face hugging sides lead the eye to the perfectly rounded neck. All that movement and the gentle lift on the roots are created with a small styling brush.


Stylish Volume for Him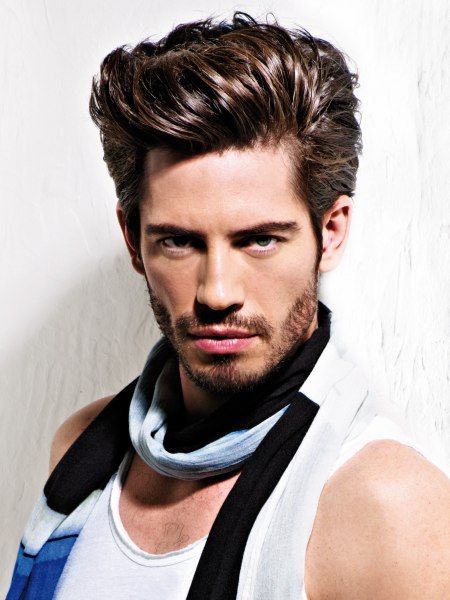 A hairstyle expresses how we feel and how we want to be seen. With his high volume styling and the backward swing all around he gives himself the air of a world traveler and cultivated connoisseur with a hint of vintage romance.

This glamorous version of the popular Indiana Jones hairstyles is full of shine and has an earthy, balancing element in the short stubbly beard.

Hairstyles: Frédéric Moréno
Photography: ©Laurence Laborie