Version Originale by Haute Coiffure Française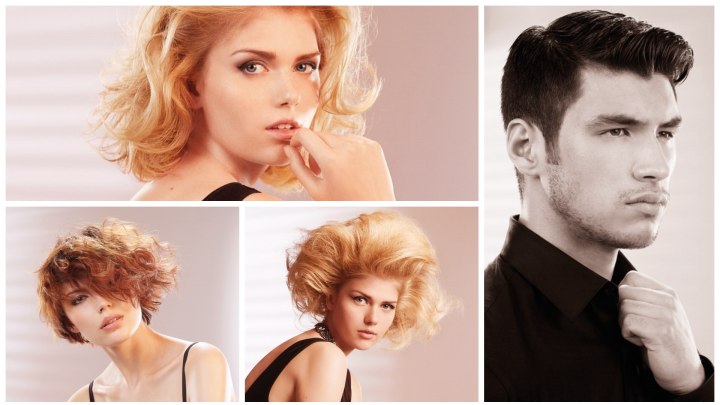 Glamour, luxury and grand style are back to adorn us. Put on that little black dress and boost the volume of your hair. Catherine Deneuve, the French movie and style goddess must have inspired the first two looks which are classic with a very modern twist.

A third style is a pure fantasy of shape, light and color that has come true. All hairstyles smolder in a soft gold warm copper. Men wear their hair this season a bit less playful and more in a somber, retro, cool cat kind of style. Classic from root to tip his hair reflects the fashion of the 40s and 50s with short sides and a longer top section.


Beautiful Waves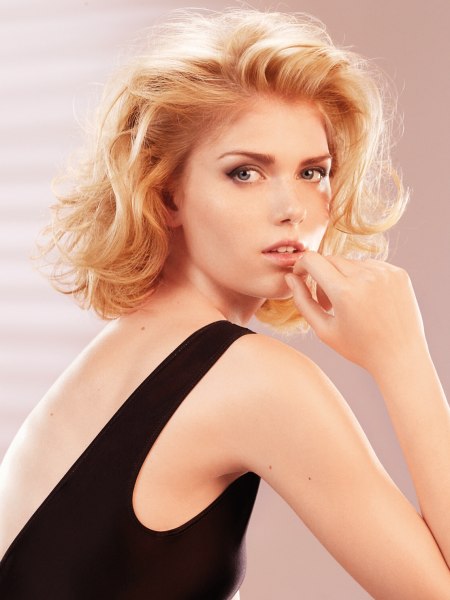 La Belle de Jour wears her hair open and in a breathtaking pattern of waves and curved tips. This is one of these iconic hairstyles that make hearts beat faster and knees buckle, every decade anew. To get this fabulous movement the hair, which is lightly layered in the lower perimeter, was dried against the direction of growth while lifting it with a styling brush to get some stand into the roots.

The lengths get their delicious curves with a round brush and special effects can be enhanced with a curling iron. A little teasing does not only help with flirting, but it also brings even more volume and hold into the hair. Let the waves fall leisurely, but keep them out of the face. The fringe is curved high and then to the side.

A mist of hairspray is the perfect finish. Rose blond with its very soft golden hue creates this outer worldly glow.


Raise me Up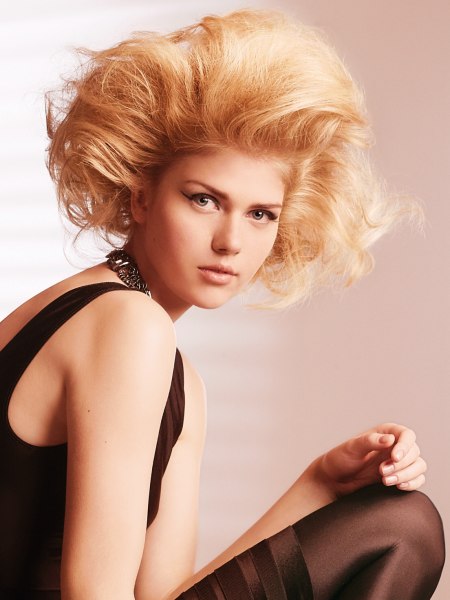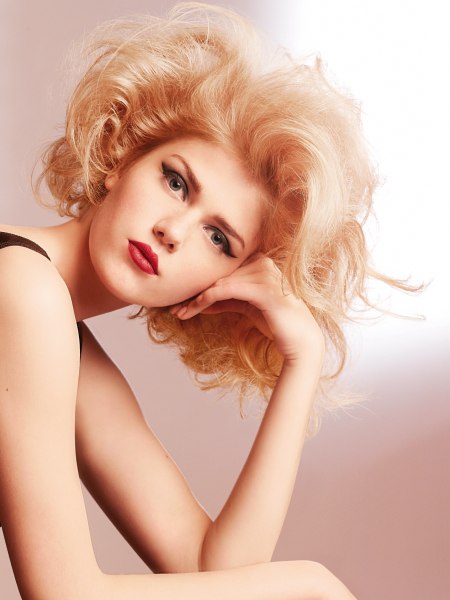 Take his breath away with this 60s inspired giant pouf of hair. The layered locks are given wings with great products and a good technique. Some teasing is essential to let the hair rise this high and also to get some hold in all of that volume.

All is styled out of the face and directed towards the back in a huge, exaggerated curve with sassy texture and a soft golden shimmer. Elegance and rock'n roll meet and get along very, very well. Keep the make-up soft and wear your favorite little black dress. Sharp eyeliner is a must!


Asymmetrical Hair Dream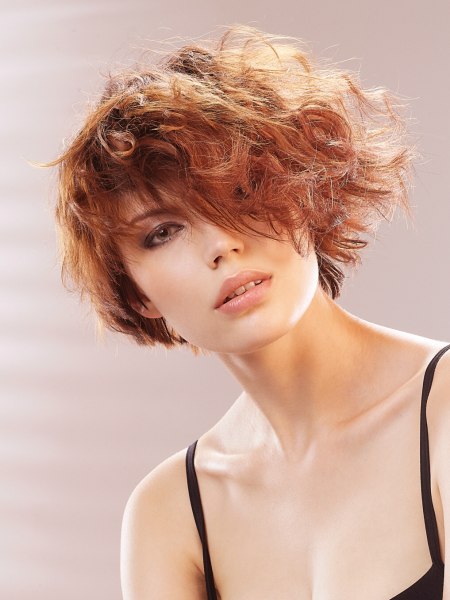 This dream can come true! Layers and asymmetrical design have gone voluminous with a boost of curl, mostly on one side and in the dominant fringe. All is softened by lots and lots of tousling and twisting of the tips.

The color is a splash of pure delight with its warm and glowing copper hue, darker roots and golden highlights. Massage mousse into the hair and knead it in shape. Finish with a touch of product in individual strands to set accents.


Classic with a Quiff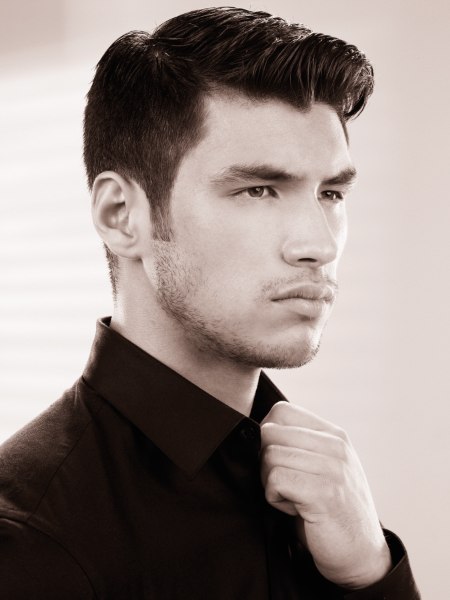 A bit of bad boy and a lot of clean cut 50's style come together in this exciting fashion haircut for men. Sides are clipped to a velvety soft and short length, while the top part is long enough to be shaped into a round, barrel shaped quiff. The latter is held up with styling gel. With this cut the options for a range of different styling are countless and it is not just the trendiest cut, but perhaps the one that offers the most fun to have with hair.

The sides transition from about half an inch of length at the partition to just a hint of hair in the sideburns which have a clean edge to separate them from the narrow stubble beard. This only runs around his jaw line and a very debonaire mustache above his lip completes the picture.

Hairstyles: Haute Coiffure Française
Photography: Olivier Desarte