Revision by Petra Mechurová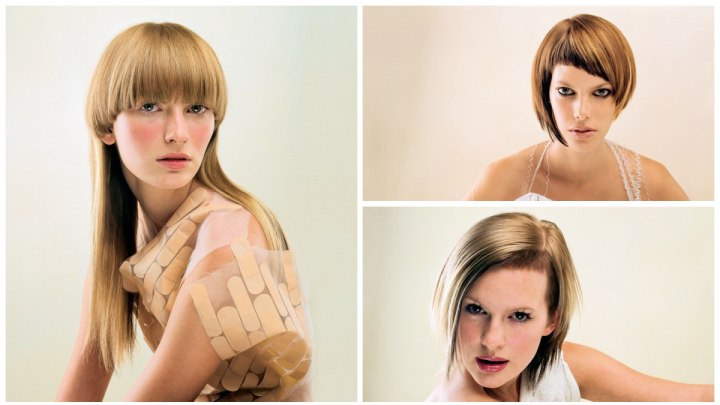 Scroll down for more photos ↓

As it is her style, the Petra Mechurová Hair Design looks at classic hairstyles in a new way. A "Revision" of the big theme of the bob brought about these three stunning looks. Flavored with asymmetric lines, a unique combination of short and long and shimmering in warm tones of understated dark blonde this fresh take on the everlasting and ubiquitous look will bring many new fans to it.

The lines are clear and surfaces sleek, the movement is well-controlled and more emphasis was put on sculptural appearance and purity of form. However, some texture along the cutting lines was used to give these a soft appearance and modern chic.


Asymmetric Bob with Bangs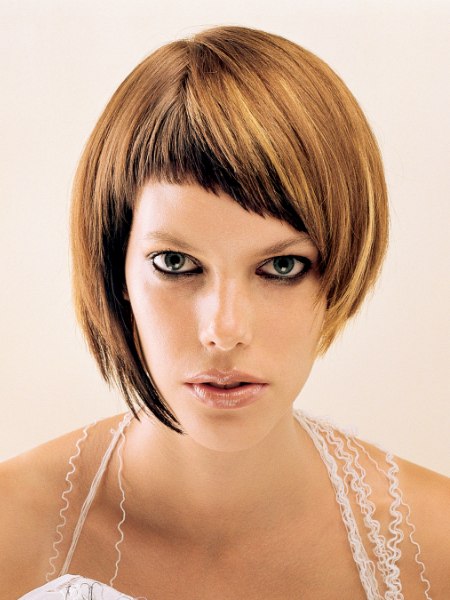 One side short, one long, both featuring elements of the bob. Yes, you can have it all and don't have to decide whether you want chin length or the hair just barely covering the ears. Just mix both in one look and turn some heads out there.

The fringe is a masterpiece with its smooth transition from the longer left to the shorter right side. A bit of texture softens the tips that curve into the face. Another fun element to this hairstyle is the sublime play of color. Natural tones move from a dark brown to golden blonde highlights and double the dimension and the personality.


Undercut with Light and Shadow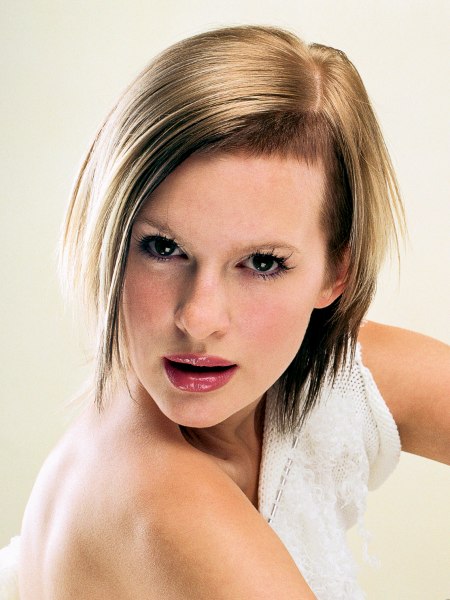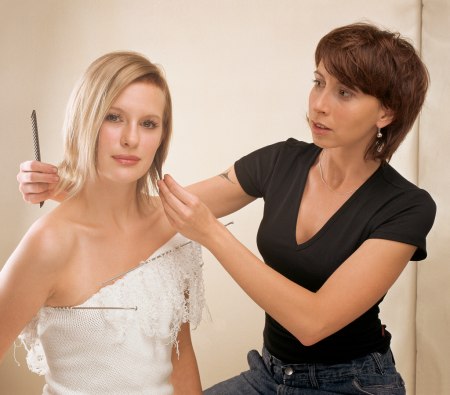 A steep side part reveals a peek a boo glimpse of the extreme short length of the undercut that graces the side and a part of her forehead in the place of bangs. This might just be the shortest fringe ever!

The hair plunges sleek down both sides were it fizzles out in heavy texture along the cutting line. This is also enhanced by a darker hair color. Light on top, dark underneath, this medium long hairstyle has all of the contrast and multidimensional thrills that you could want.


Long and Short in One Haircut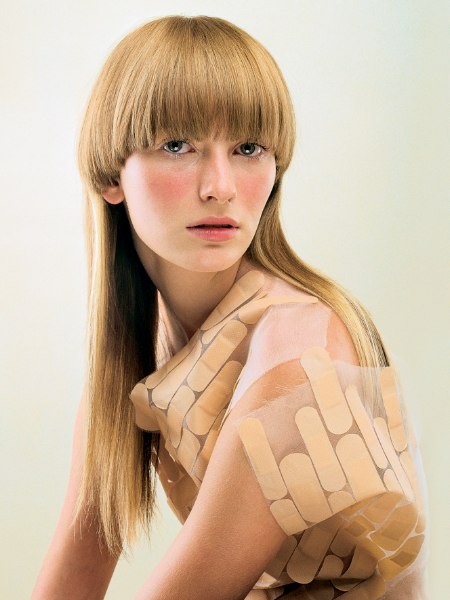 This unique hairstyle keeps the sides at an even length, but there is a big difference between the front and the back. Almost as if two very different hairstyles were glued together, this interesting creation features a round cut with an all around fringe in front of the ears and behind it the hair falls way over her shoulders in one sleek length with straight lines all around.

Imagine the possibilities! Wearing it open like shown in the picture is great, but imagine pulling the hair together in the back in a braid, ponytail or even chignon! Amazing options for a genius new haircut!

Hairstyles: Petra Mechurová Hair Design

See also: Short hairstyles | Long hairstyles