East Wind by KSFH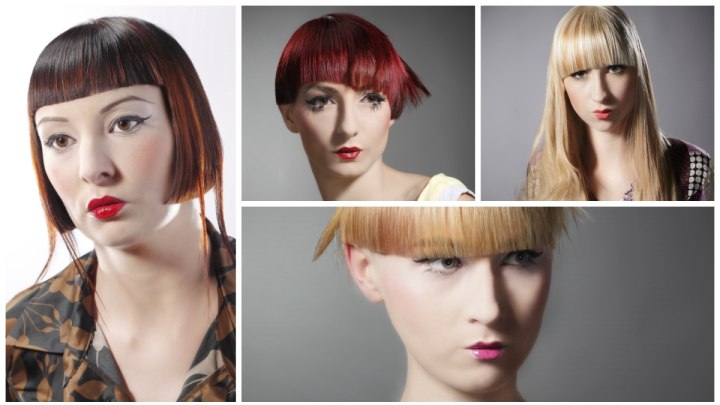 Scroll down for more photos ↓

A strong wind brought us beautiful hairstyles with Asian inspiration. The classic lines were made-over to become trendsetting designs. From mid-back long to above the ears short, the pronounced bangs and sleek textures are ready to cast their spell. KSFH created exciting looks that set themselves apart with their chiseled, fine lines of laser-sharp quality which are offset by softer elements.

Very modern are the little surprises in the shape of disconnected sections that just follow their own tune. This can be either as a few longer strands expanding below the main cutting line, design elements on the crown or in the lengths.



Hair color is used in smooth tones with highlights to illuminate the shape and the fun design features.


Asian Inspired Bangs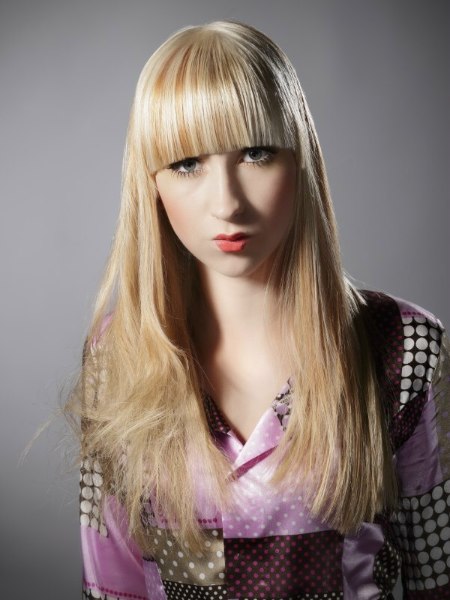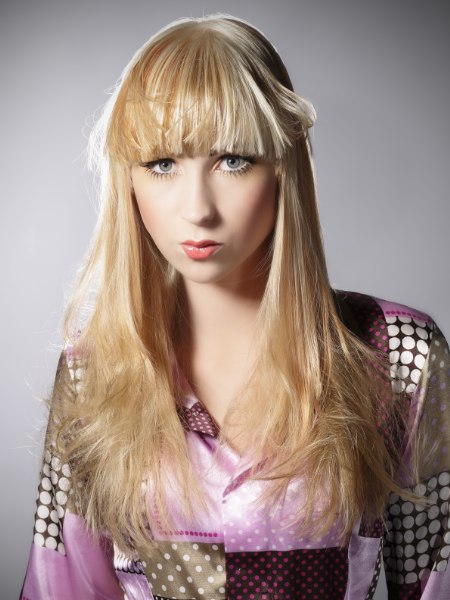 The wide bangs with a clear oriental touch are dominant even in this very long hairstyle. The bangs reach from one temple to the other and are cut in a slightly curved line which follows the shape of her eyes. The sides fall in sleek silkiness with just a little bit of textural layering. Ends are tapered.

One of the secrets to oriental design is subtlety and incorporating yin and yang, a fusion of opposites that are yet interconnected. This is made visible in one side being styled straight and the other with a disheveled, mussed part towards the end. Much balance can also be found in the hair color with its light and darker streaks, again ever so subtle but emanating a unique intensity. This styling can, of course, be modified.


Classic Bob with a Twist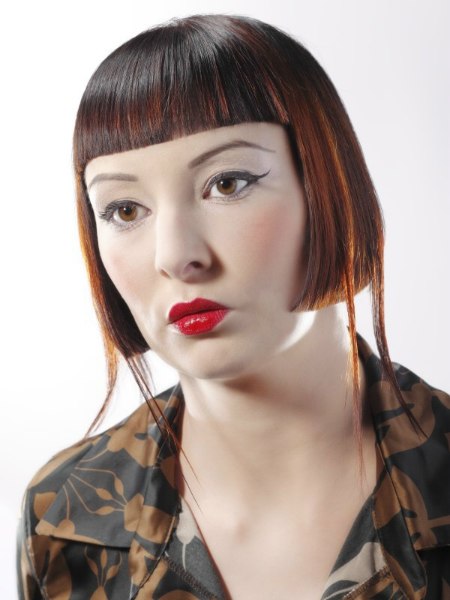 Classic but with a twist. The quintessential east meets west style bob turns cosmic with just 4 extended strands that reach inches below the very clear and straight cutting line. Bangs and sides are laser drawn with the utmost in precision.

The few strands that were spared take the look into the eternal trend book. Hair color aids the effect with a lighter, golden hue set against a warm brown. It also resonates with the color of her eyes and makes them sparkle as well.


Ultra Short Bob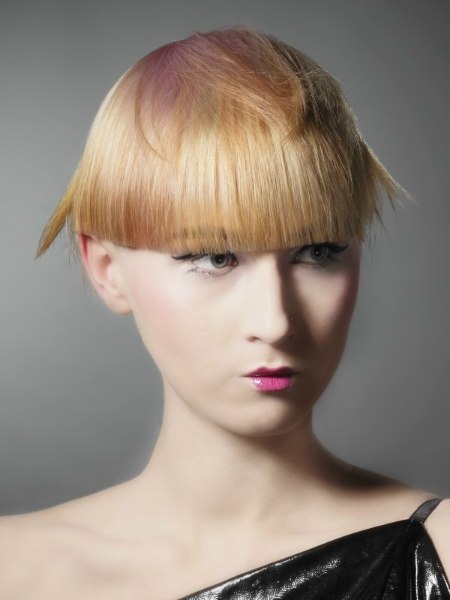 These bangs do not stop at all. They just keep reaching all the way to the back, leaving a clear, clean line in their wake. This could have turned out to be quite a monotonous look, but not under the artistic guidance of KSFH! Each side holds a little twist. A disconnection, a strand that just breaks the mold or an entire section of hair on the crown going against the sleek flow.

In addition a very subtle and even more beautiful color effect was achieved by adding a cherry blossom color kiss on a wide strip on the side. The soft pink is a precious touch amidst the golden and very transparent blonde.


Double Curved Bangs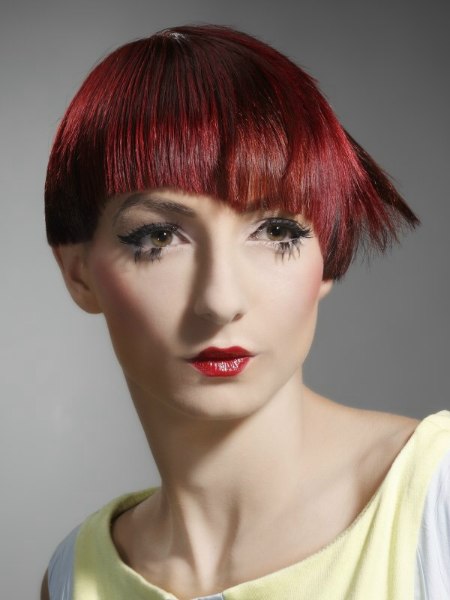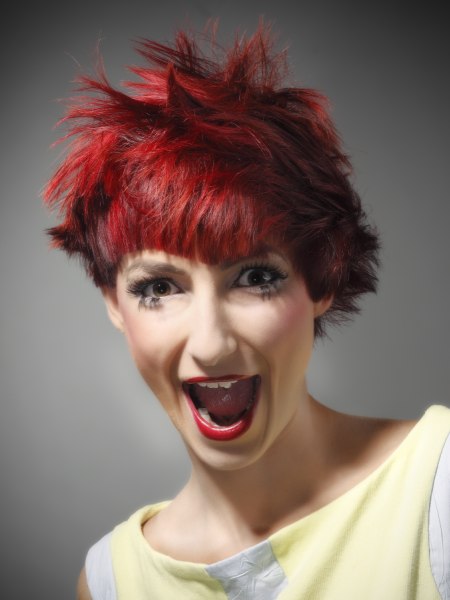 Asymmetrical hairstyles are always a treat to see - and of course to wear too. This short graphic haircut comes with the flair of the east and also a strong European flavor in the modern shape and the bold colors.

With the make-up of a petite lip and expressive lashes, it also acquires a romantic harlequin aura. A darker color sits underneath the crimson red and can be used to accentuate various styling ideas. With every move of the top hair, the darker sections can form a new pattern.

Hair: Kristijan Petek for KSFH
Color: Marco Beltram for KSFH
Make-up: Marco Žagar for KSFH
Powered by: Schwarzkopf Professional

See also: Short hairstyles | Long hairstyles