House of Colour, Upper Liffey St, Dublin

Inspiration was taken from a number of catwalk looks and mirrored the tailored schoolboy look which is popular at the moment.

The excitement of competition can be overwhelming, your heart can race and your palms can feel sweaty. House of Colour raced to the challenge with smooth structured lines developed from a side section and brought over to cover most of the forehead and lie halfway over the ears. The subtle hair color of warm brown is brought out with thin slices of gold developed throughout the hairstyle.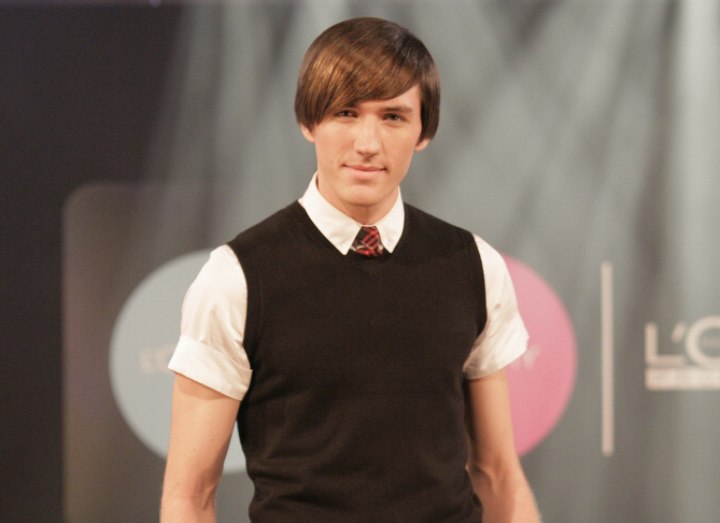 More Ireland Grand Finalists

Photo Credits: L'Oréal Professionnel

See also: Men's hairstyles