Dylan Bradshaw, Dublin

Inspiration for the look came from the Autumn/Winter 2009 catwalk collections, especially that of Jil Sander. It was inspired by tailored suiting and the 50's style.

The master plan was to use the clippers generously around the model's head with the ride of length graduating into the upward fashion; until the obviously bulk is seen and styled from the crown and toward the face into a super high crest with blonde stripes revealing a true look of men's fashion in the highest rise.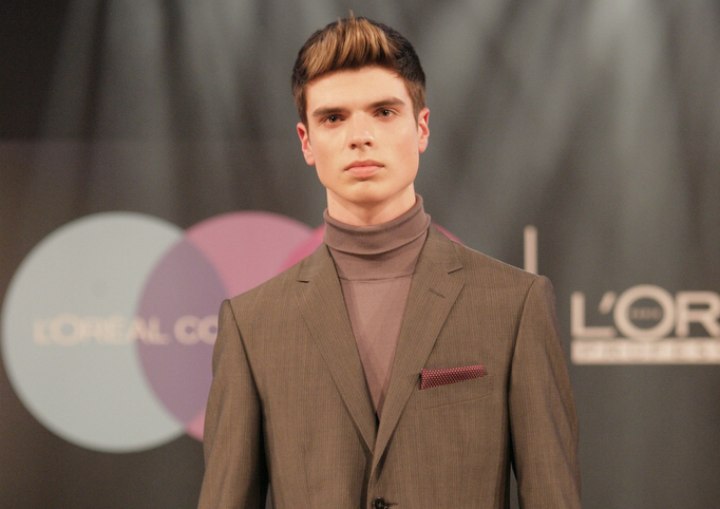 Click to enlarge

More Ireland Grand Finalists

Photo Credits: L'Oréal Professionnel

Related posts:
Men's hairstyles
Men's look with ruffled hair
Men's hairstyle with a quiff