Kazumi, Dublin

Billy Orr took his inspiration from 80's icons such as Joan Collins and David Bowie.

He becomes a creative high achiever as his short haircut announces the attractive myriad of reds in tones of reddish blonde, darker hues of red and warm browns. The flattering expose of piecy straight bangs fall over the brows and circle around upon the sides.

The crown is combed towards the front giving plenty of moxie and strength to this fascinating hairstyle. The lower portion of the sides has a little bit of fringe in front of the ears, while the rest of the hair continues to flow with layers.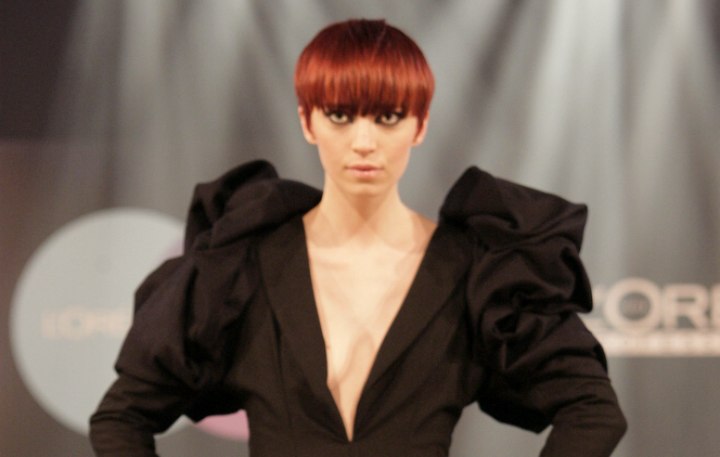 More Ireland Grand Finalists

Photo Credits: L'Oréal Professionnel

See also: Short hairstyles