Toni & Guy, Guilford

Seth and Jaymey explain the look that caught the judges eye and clinched them a place in the Grand Final; "We wanted our look to have a slightly 70s influence, something we'd seen a lot of in the Dolce&Gabbana catwalk collection. It's tailored, neat around the edges and inherently masculine. Ultimately the hair is easy to look after and we've added a sculpted feel by leaving length and bulk through the top section."

The master's touch began with a tight clip around the sides and back. The advancement of hair length was deliberate with poufy long strides of hair going across the head from one end over to the other and resting upon the side. Piecy fringes are placed into positions along the rest of the model's forehead.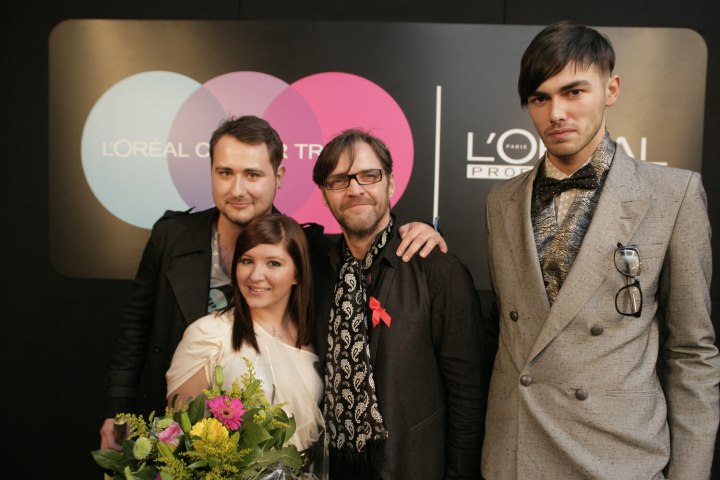 More Grand Finalists

Photo Credits: L'Oréal Professionnel

See also: Men's hairstyles