Matthew Paul, Burton-on-Trent

Matthew explains the look that caught the judges eye and clinched him a place in the Grand Final; "My main inspiration came from Julien MacDonald's Autumn/Winter 09 show. I wanted to pick a strong theme that would make an impact on the catwalk and decided to go for a classic rock chick with an edgy twist."

Paul's meticulous short haircut exhibits a blanket of hair over the model's face that reveals the delicate finesse involved in the subtle shading of conservative hair colors. The shortly clipped pattern along the neck is just above the collar, while the sides tend to be a tad shorter. Smooth fine lines have been brilliantly constructed from this one of a kind winner.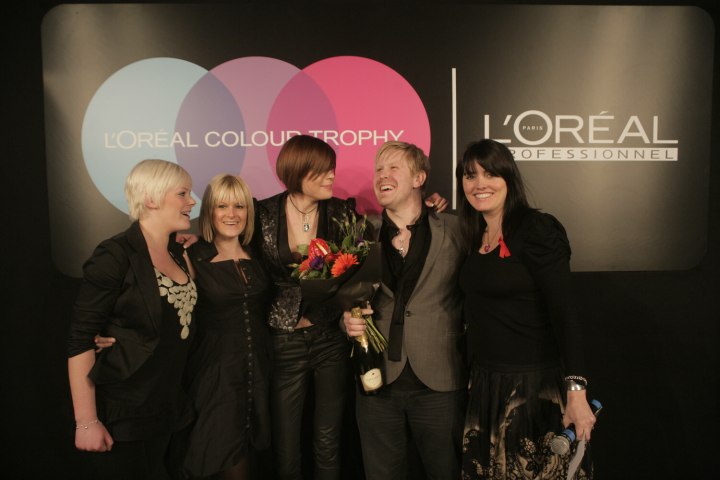 More Grand Finalists

Photo Credits: L'Oréal Professionnel

Related posts:
Short hairstyles
Short hair styled towards the front
Short haircuts with a long nape and pointed sides