Wilson's Hairdressing, Northwich

Adam explains the look that caught the judges eye and clinched him a place in the Grand Final; "I created a mood board with an eighties theme and took inspiration for the short haircut from the work of iconic hairdressers such as Vidal Sassoon and Trevor Sorbie. Dolce&Gabbana's Autumn/Winter 09 collection proved to be really inspiring for the overall look. The hair colour incorporates a full spectrum of reds and purples in order to create a high shine quality to the finish."

The absolute thrill of becoming a Grand Finalist hit a home run as Wilson's Hairdressing worked with heavy lush hair cropped into a blunt edge around the face and sides. A section of the back had a meeting with a razor and developed a flipped fan. The dynamic colours of magenta reds were in harmony with the deep rich brown that was contrasted side by side.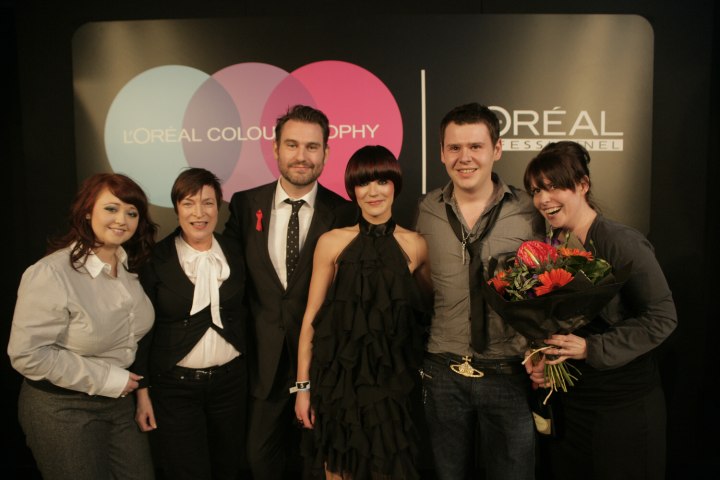 More Grand Finalists

Photo Credits: L'Oréal Professionnel

Related post: Short hairstyles