Thin Hair and Layers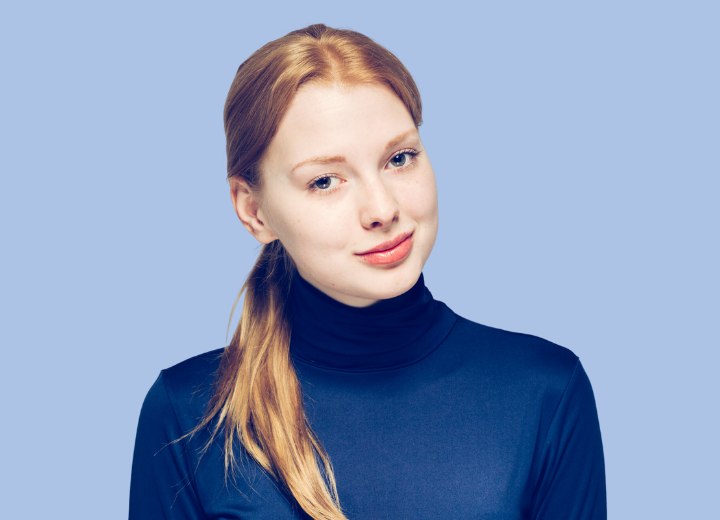 Q: My hair is thin and fine. On a shoulder-length haircut, would a blunt cut across the back and layers around the face work for me? Or if you have fine hair, should you have layers in the back so it looks like you have more hair, or would one length with no layers be better, but tapered on the side?



A: There is a lot more to consider when selecting the best hairstyle for an individual than simply the texture and density of the hair. However, I can address certain issues you present to hopefully give you more information on your hair.

With fine hair, especially if the hair has thin density, the decision to add layers to build volume depends on whether or not there is any curl or wave to the hair (and how much). If your hair is wavy or curly, adding layers to the hair will allow the shorter layers to curl more and will let you style the hair to add volume and give the appearance of more hair.

However, if your hair is straight, adding layers can often make the hair appear thinner and stringy. For straight hair that is fine and thin, I generally recommend a blunt cut, possibly angled forward slightly to be just a little longer in front than in the back. If you want to have the stylist add a slight bevel at the ends, that should work fine and would assist in styling if you want to have the ends curve under slightly.

The best advice I can give you is to talk with your stylist and explain to him (or her) the look you want to achieve. A good stylist will be able to tell you if the look is unrealistic based on the aspects of your hair and facial shape and features, and can explain how to achieve the look if it would suit you.

©hairfinder.com

See also:

The best haircuts for fine hair

Are layers something people with curly hair shouldn't get?

What hairstyle would you advise for thin hair?

Can you give me instructions on how to cut hair to make it curve under rather than flip up?