Castor Oil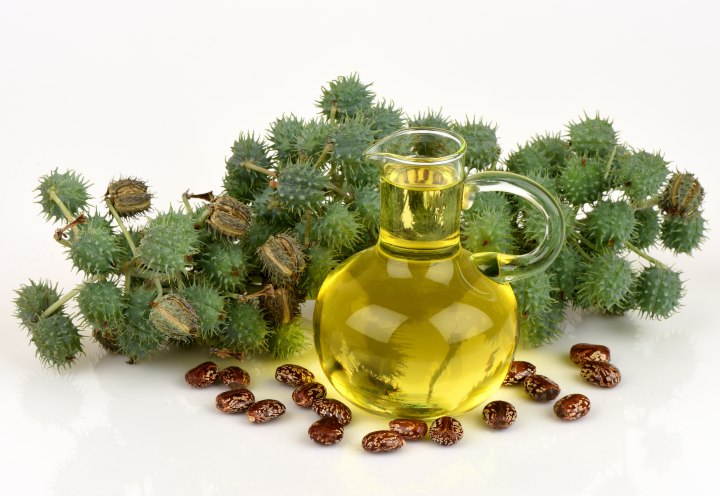 Q: What is Castor Oil and what does it do to hair?



A: Castor Oil is derived from the castor bean, and seeds of the castor plant. It has been used for decades as a laxative (to relieve constipation), a purgative (to induce vomiting) and as a skin softener. More recent uses include using the oil as an industrial lubricant. There are other sources that tout castor oil as a curative with a nearly panacea effect.

It is considered a treatment for muscle aches, and infections and inflammations when used in a poultice externally, and is heralded for its cleansing and purifying properties when taken internally. Literally, dozens of books can be found on the subject of natural healing through the use of castor oil. The claims made vary with the individual author of the book.

On a more mundane level, castor oil has been used as a beauty aid, to soften and treat very rough, dry skin. Its properties as a naturally produced vegetable oil make it ideal for use on the skin as an emollient, and as a hot oil treatment for dry damaged hair.

On the hair, castor oil works to coat the hair shaft and smooth the cuticle layer, sealing in moisture and leaving the hair feeling soft and silky. It is more easily absorbed by the hair, allowing for deeper penetration into the hair shaft.

As with any hot oil treatment, it is important to avoid overuse of Castor Oil, especially if you are prone to oily scalp and hair conditions. For hair that is damaged, a hot oil treatment is typically indicated as a monthly treatment, while weekly moisturizing treatments are more useful to restore the good condition to the hair.

©hairfinder.com

See also:

Natural hair care

What are the benefits of a hot oil hair treatment?

Is it true that your hair could be less damaged if you put olive oil to condition it?