Natural Hair Care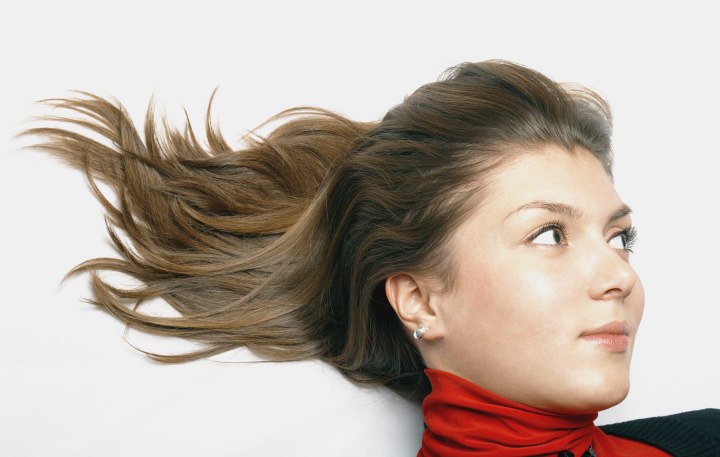 Homemade Hair Masks and Moisture Treatments

In order to maintain the health and beauty of your hair, it is important to keep it properly conditioned and hydrated. While there are a large number of treatments available for purchase at drugstores and salons, many hair masks and moisture treatments can be made inexpensively at home. These mixtures provide a more natural way of taking care of your hair.

Before trying these hair treatments, it is important to remember that your results may be affected by the current condition of your hair. Extremely dry hair tends to absorb more moisture, but your individual results may vary greatly. Before trying a mask, apply a small amount of the mixture to a test strand to determine if the treatment is right for your hair.



Honey-based Treatments

Honey is considered by many to be an excellent hair treatment. Dissolve a spoonful of honey into three or four cups of warm water. Once the honey is thoroughly mixed, pour the mixture over wet, freshly-washed hair. Gently wring out excess moisture from your hair, but do not rinse the mixture out. Use a towel to lightly pat your hair dry and then style as usual. The honey will help soften and add shine to your hair.

Hot Oil Treatments

Applying a heated mixture to the hair helps the strands better absorb moisture and assists in smoothing damaged hair. Some natural products that can be used for this treatment include soybean oil, olive oil, and castor oil. Heat the oil slightly by placing the container in a cup of hot water, but be careful to avoid letting the oil become too hot.

Comb the mixture evenly throughout the hair and allow the treatment to sit on the hair for several minutes. Rinse the hair and wash with a gentle, moisturizing shampoo. If your hair is extremely dry, you can try applying the product after you have washed your hair and then rinse it thoroughly.

Other Options

There are many other masks that can be used to restore moisture to your hair. One option is to mix one whole egg with two tablespoons of olive oil. Smooth the mixture evenly throughout your hair and then cover with a shower cap or plastic wrap. Allow the mixture to stay on the hair for ten minutes and then rinse thoroughly. The high protein and amino acid content of the egg will add strength and shine to your hair while the olive oil will help to soften and condition dry hair.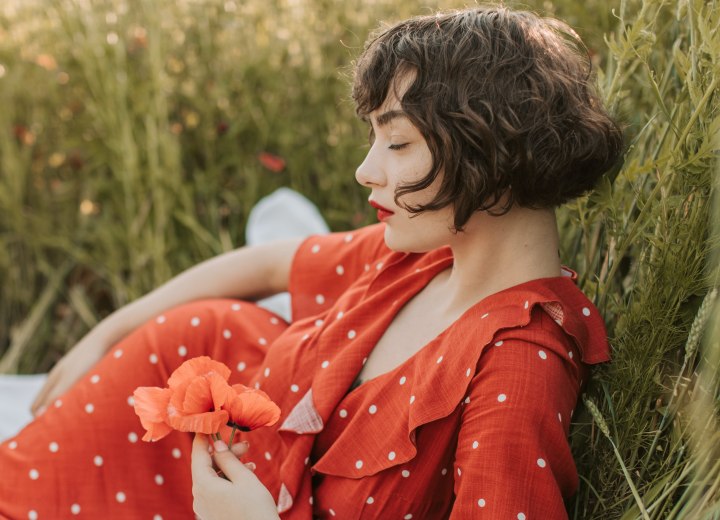 Fruit mixtures can also be used to enhance the health of your hair. The citric acid in many fruits adds shine to hair, while antioxidants help protect hair from harmful environmental toxins. However, if your hair is blonde or light brown, avoid dark fruits such as berries or grapes that can stain light hair.

To make a mask, combine half a banana, half an avocado, and a small amount of cantaloupe or other melon. Thoroughly blend the fruit with a few tablespoons of plain, unflavored yogurt. Smooth the mixture evenly through the hair and allow it to sit for 10-15 minutes before rinsing thoroughly. The yogurt and avocado will moisturize and condition the hair, while the cantaloupe and banana will encourage shine and manageability.

When using homemade treatments, don't be afraid to experiment with natural products. Remember to check your concoctions on a small test strand in order to assess the effectiveness of the mixture and to avoid any potential allergic reactions. Natural, homemade hair masks and moisture treatments are an excellent way to enhance your hair's beauty and save money on expensive salon treatments.


See also: More about Hair Care