African American Hair Color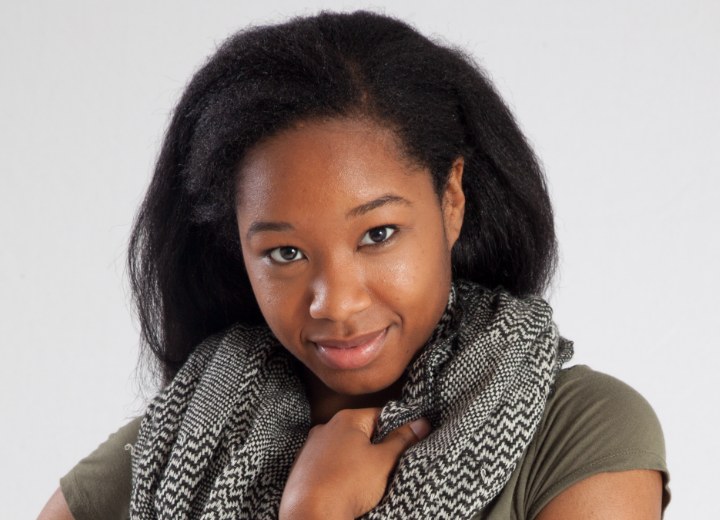 Q: I have a question regarding Hair Color. I am a dark-skinned African-American. I would like to know the best color for my hair. My natural hair color is (jet) black. I want something that will stand out, but not be overwhelming.



A: Not to sound as though I'm not taking you seriously - because I am - the BEST color for your hair is your natural color. Hair color processes can be hard on the hair, especially for African-Americans whose hair is usually coarse and more porous than the hair of other ethnicities. The hazards of serious damage increase if the hair is relaxed frequently and heat processed often.

But it is not only unrealistic to expect an entire ethnic group to forego taking advantage of the variety available to other groups, it is unfair. Because of this, I always urge caution and moderation, especially when it comes to haircolor.

Most African-Americans have the darkest possible shade of haircolor naturally, and most hairdressers agree that it is unhealthy to attempt to lighten the hair more than 4 to 5 levels. Fortunately, given the darkness of the natural color, it doesn't take much to create a notable change in color.

I would personally recommend that you consider a color that is a few levels lighter than natural, and has a color tone appropriate to your skin color - warmer reds and cinnamon tones for more brown-toned skin, and violet and plum colors for skin that has more indigo-tones).

The only time I can see attempting super-light hair colors (like blondes), is if you wear your hair very, very short. I have seen very attractive looks achieved for dark-skinned women by lightening the hair to pale blonde shades and using finger-wave styling techniques. The reason this is more acceptable from a healthy hair standpoint is that with such short hair, should the hair become damaged, it can be allowed to grow out and the damage cut away within a matter of months.

©hairfinder.com
Photo: G Allen Penton/Shutterstock

See also:

Hair colors and our color palette

Are there some basic rules about the matching hair color to skin tone?

How does bleaching hair work?