The Futuretec Collection
Goldwell Trend Zoom 09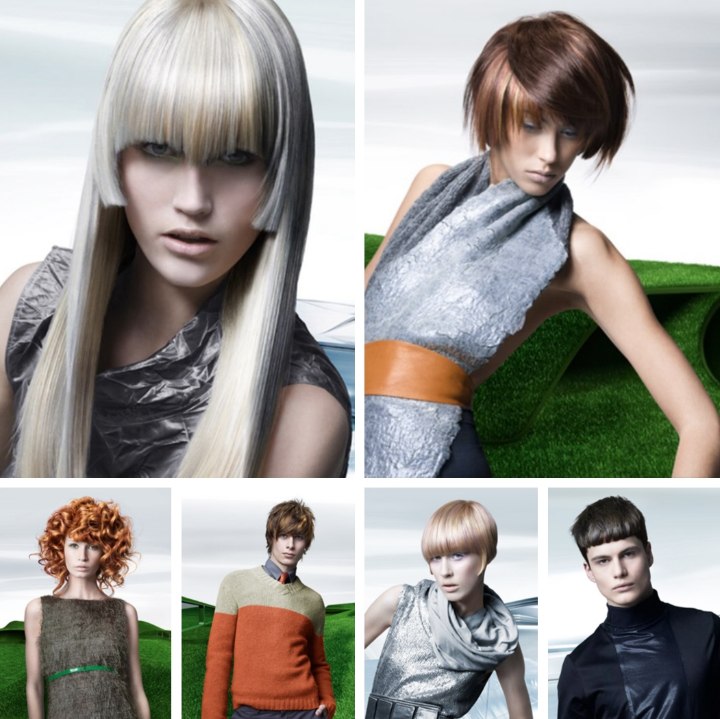 Scroll down for more photos ↓

Using architecture and ecological involvement for inspiration, the styles in this collection offer a new way to think about hairstyles in the future. The Futuretec collection reveals two trends that both offer unique and progressive designer styles.

Virtualist

Using vibrant hair colors such as ice blue, pastel violet and silver gray, mixed with metallic effects, these styles are truly fascinating.

The hairstyles are influenced by a mix of the virtual and real world. Modern technology offers a feel for the styles that are included within the collection. The clothing materials and the make-up are also influenced by the virtual world.



Ecopolitan

Mixing the urban life with a statement about nature is the inspiration for these hairstyles. The hair colors that are used are very vivid and natural, inspired by the earth.

The shades help maintain a natural feeling to the look while also making a fashion statement. The make-up and the intensity of the hair color offer a more urban feel to the look.


Perfectly Smooth Hair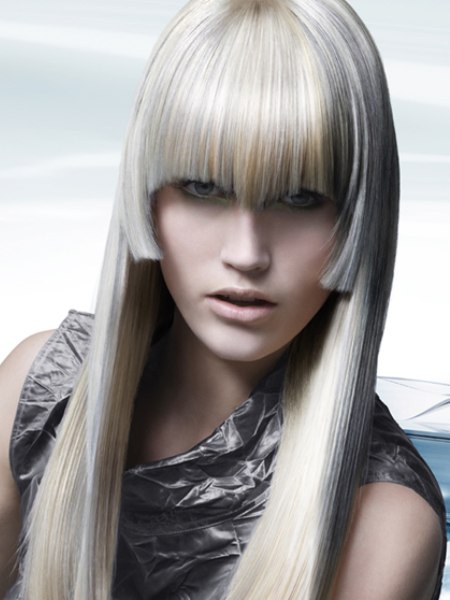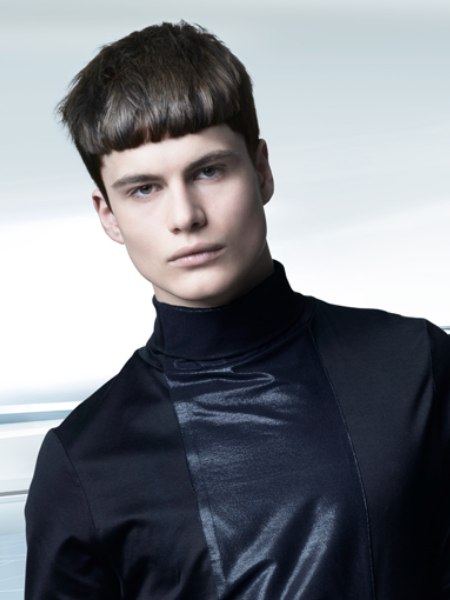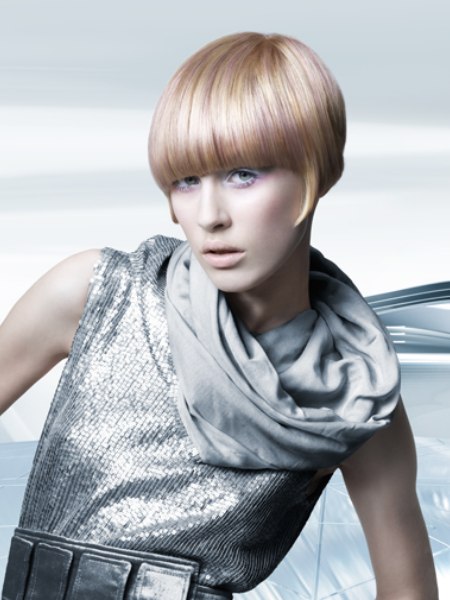 Colors: The color shades especially designed for the Virtualist trend show a high quality and pure clear background foundation color with virtual, translucent accents. Pastel color graduations of smokey gray and progressive silver, soft violet tones through to ice blue shimmers give blonde and brown backgrounds a mystic-virtual haze with a new metallic touch.

Cuts: Inspired by armors and helmets the key to these individual hairstyles are clear, round forms - precise and compact and perfectly smooth and polished. Important characteristics are individual, disconnected sections and round, organic silhouettes with architectural geometric exteriors.

Style: Goldwell "Virtualist Sleek Cream Paste" is a must-have for the sleek, shining look of every Virtuatlist fan. A controlled, defined look with a smooth surface perfectly enhances the combination of the exceptional hair color and cut.


Dynamic Hair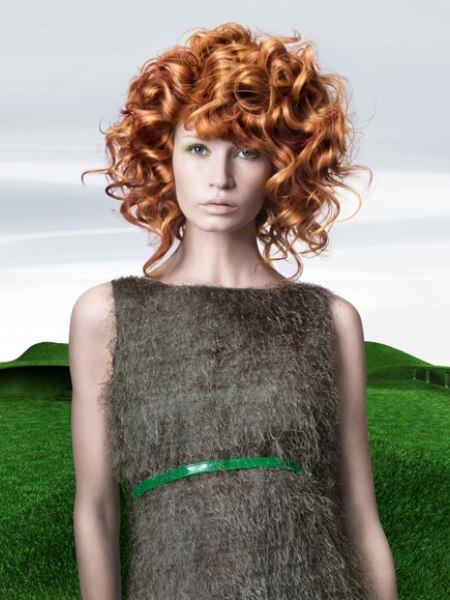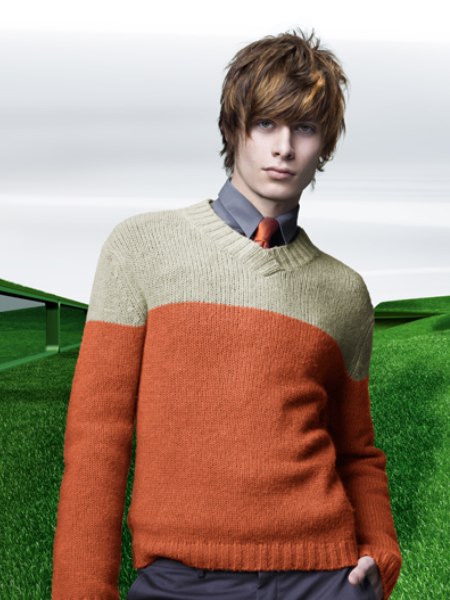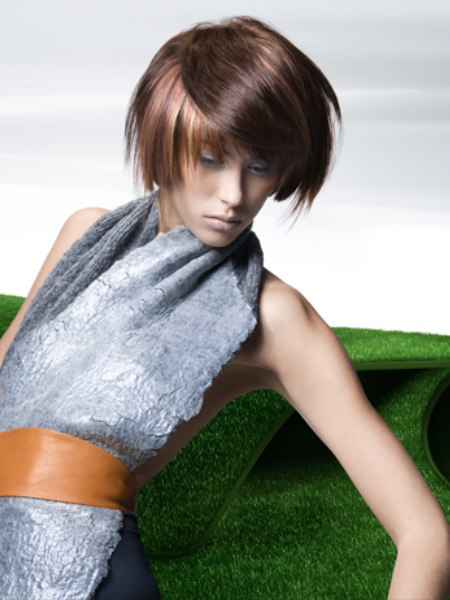 Colors: A colorful, rich and yet natural color play made up of warm and cool natural tones. Earthy brown, intensive gold, multi-dimensional copper and unseen sandalwood characterize this trend. The strong and authentic background foundation color is portrayed by the skillful placement of color details, especially developed for this trend. The result is a combination of cosmopolitan style with confident casualness and positive spirit.

Cuts: These styles reflect the naturalness and texture in a dynamic movement. Focus is on customized, individual styles created through an especially developed graduated hair cutting technique - the 70/30 cutting method. This technique involves the point-cut technique. Point-cut 70% of the hair in one mesh and leave the remaining 30% of the hair the same length in the same mesh. This ratio can also be reversed where 30% of the hair is cut much shorter and 70% is only cut slightly.

Style: Goldwell "Ecopolitan Texture Gum" puts the cut and the color of every Ecopolitan into the spotlight. The melting gum with fibre effect enables an artistic sculpting of the hair and adds massive texture to it.

Hairstyles: Goldwell

See also: Short hairstyles | Long hairstyles | Men's hairstyles