Street-Life and Hollywood-Glamour
Schwarzkopf Essential Looks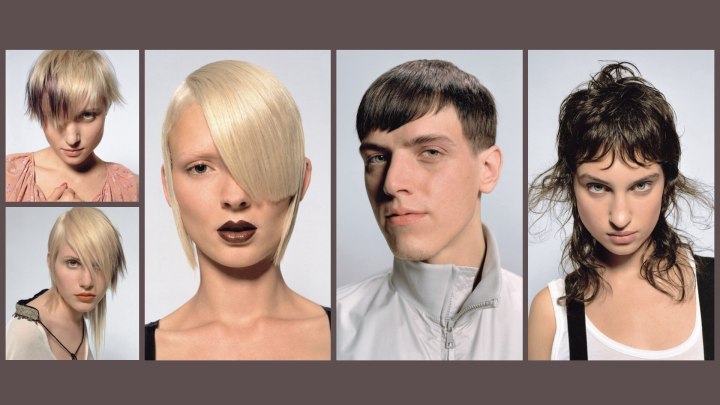 Scroll down for more photos ↓

Schwarzkopf Professional has combined the trends of international catwalks with the style of the streets to create their Essential Looks. Unspoiled pure and real are the five new looks of the season. The hair is simple and stylish.

Strong retro influences of the 50s and 70s are the basis of the spring/summer trends 2005. The rebellious attributes of a 1950s Rocker Girl or the Kaleidoscope sunshine feeling with expressive inspiration of the 70s are dominating the trends.



Hollywood comes with a good dose of decadence and glamorous femininity and ethno influences from Tibet to Morocco leave their mark on Global, a mix of exotic styling and elegance. Cool, casual chic of Nu Street is combined with the catwalk trend of stylish casual and sportswear.


Rocker Girl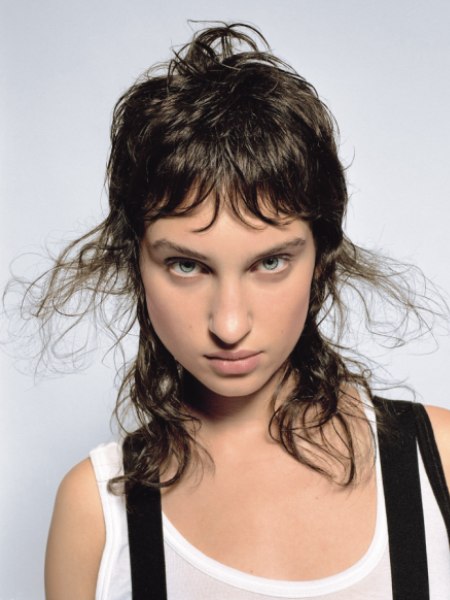 The rough side of femininity mixes with rebellious rock 'n roll and the courage to be different. The spirit of Elvis reemerges: retro mood, narrow waistlines, and tight jeans. A look to wear for all who are strong enough. Making statements with tousled hair and pouty lips.

"Rocker Girl" is a haircut with very irregular texture. Short inner sections and extreme lengths on the outside appear very soft and disheveled. The hair is reshaped using the Golden Loop technique and is allowed to wriggle. This technique uses curlers of different diameters and is brought together with soft golden tones.

The trend colors by Igora enable "warm glows", for example the Igora Color Gloss / Igora Personality coffee brown or medium brown. Volume is created with Natural Styling Move Up and OSiS Flexx flexible foam guarantees hold.


Global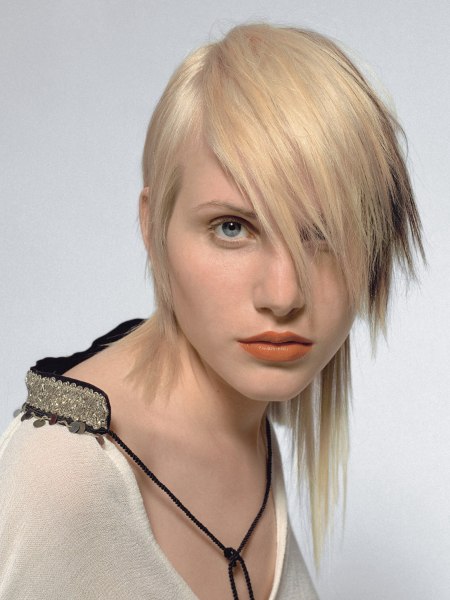 This exotic mix uses ethnic details and combines them with the charm of a large city. "Global" is foreign and at the same time familiar. Colors and influences from Morocco, Tibet, India and Africa melt together to create a unique style and let us experience the warmth of these worlds.

The haircut has a flat internal shape and a strong, asymmetrical outer line. The "exotic shadows" are a creation of the new Igora Vibrance nuance light blonde chocolate extra and medium blond beige together with a medium brown chocolate red. Color expert Tracy Hayes bets on the new trend technique "3 bands" with three stripes in biscuit and beige tones on a natural, warm blonde.

Depending on the styling the color becomes visible or disappears under the top hair. The bc bonacure color sealing shampoo helps to keep the color intense and deep for a long time, OSiS Flatliner iron serum helps with a smooth finish.


Kaleidoscope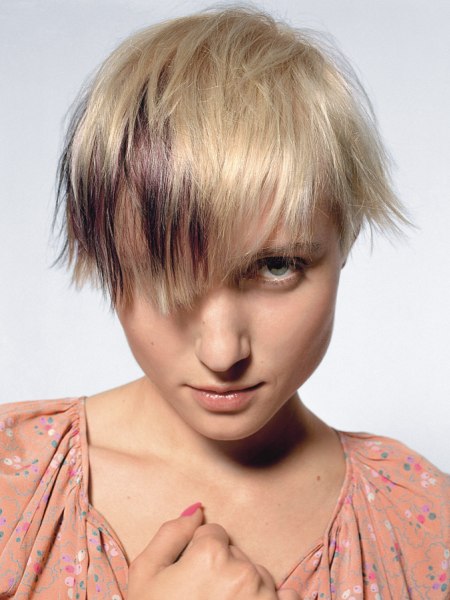 Feminine, colorful and cheerful - the 70s with the wild patterns on their hippie chic are in high demand this summer. Expressive hair colors and graphic shapes that are inspired by Pucci and Biba combine expressive patterns and prints. Color and geometry create a wearable and modern look.

The haircut is defined by a concave inner shape, a tapered external section and asymmetrical contours. "Altered Shades" was chosen by color expert Tracy Hayes as the absolute "must have" of this new style: a half-moon shaped area underneath the top hair is colored with the Igora trend color charcoal gray.

The contours shine in an intense violet and white blonde and they are surrounded by a cool blonde. OSiS Surf Up sea breeze is the ideal finish for this summer cut.


Hollywood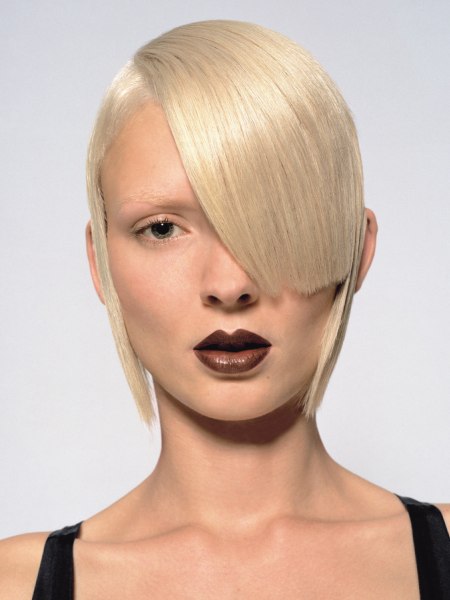 Glamour is never out of style. "Hollywood" stands for the world of cocktail parties with luxurious fabrics, expensive jewelry and elegance.

This haircut of the Essential Looks collection is based on a flat, graphical shape with asymmetrical bangs. The neat and glamorous "Hollywood" chic bets on cool blonde, which is improved with a pastel tone. For an extra dose of nourishment the bc bonacure hair & scalp deep cleansing shampoo is the number one choice and OSiS Elastic flexible hold spray keeps it all in shape for a long time.


Nu-Street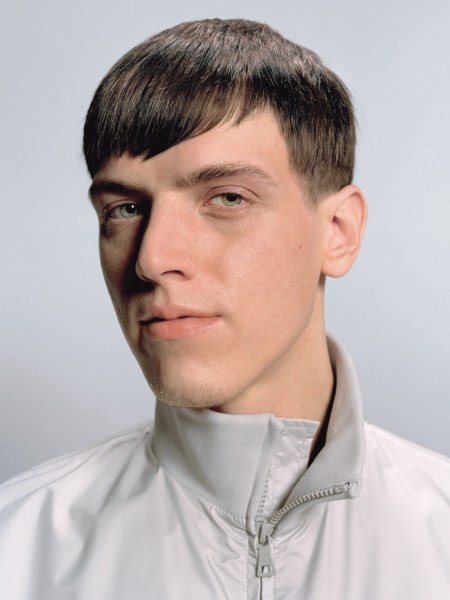 Back with the white polo shirts and straight cut pants - cool and casual chic is again in high demand. Classic lines are interpreted anew. Men wear a mix of causal sportswear and chic leisure looks. A trend of the street that is rapidly growing.

Matching this style are short, different lengths on the crown. A strong contrast is the short, tapered shape of the outer area. Cool, matte brown with a tender, dark line, outlines the contour of this haircut.

"Zig Zag Colour" can be designed perfectly with the new "Cool Brown" series by Igora, the first brown series with a primary matte effect. OSiS Fabricate pure-texture light-cream emphasizes this dynamic look.

Photos: Schwarzkopf

See also: Short hairstyles | Medium hairstyles | Men's hairstyles