Winter 07 by Guys & Dolls Hairforce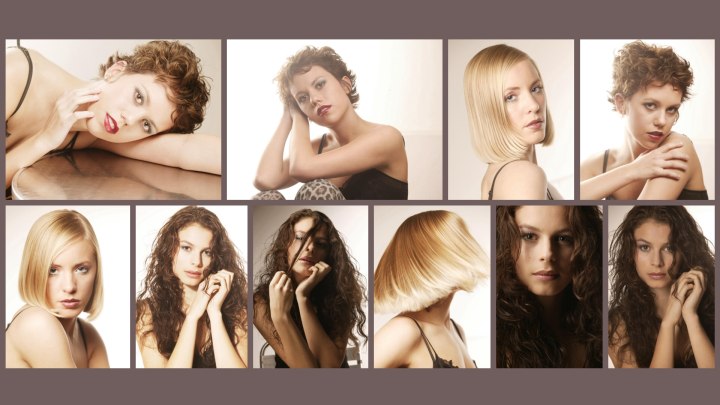 Winter brings us a small sampling of wildly different looks from the folks at Guys & Dolls Hairforce.

These hairstyles represent three different lengths, three different textures and three different styling techniques to demonstrate the possibilities of the season.


Past the Chin Bob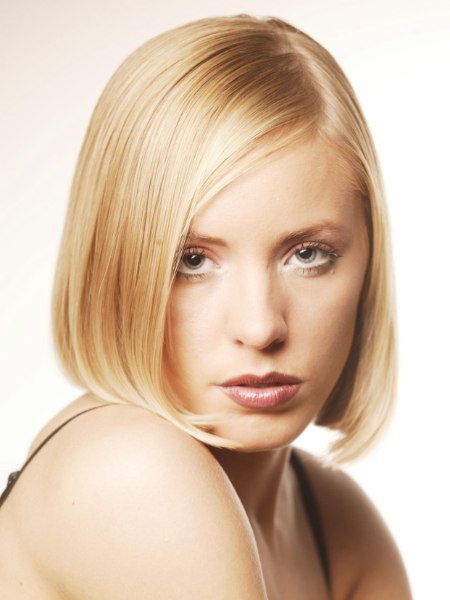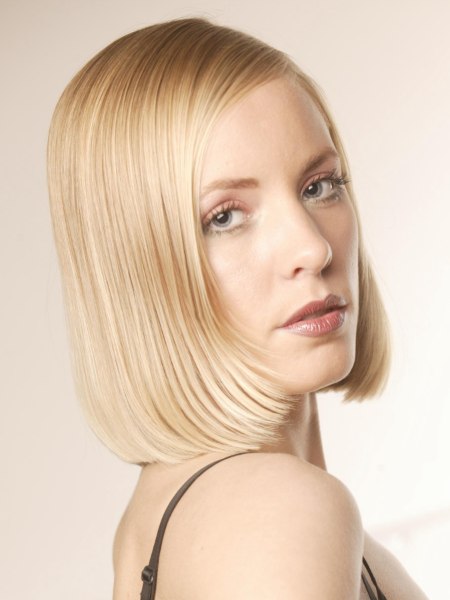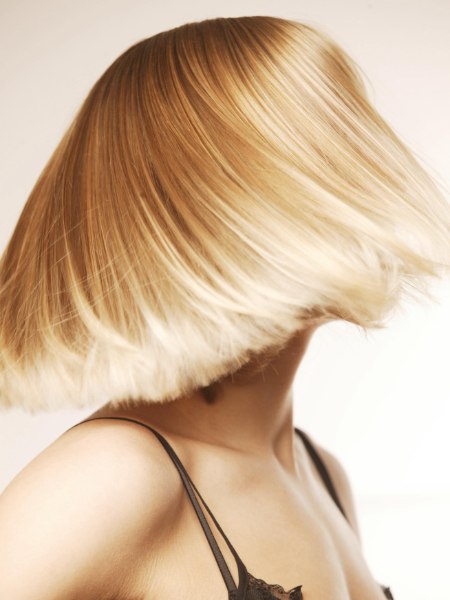 This sleek, smooth silhouette on Alberte belongs to a past the chin length bob with silky straight styling. The ends of the hair, particularly at the forward edges are textured with light point cutting to give a softer edge.

The hair is blow-dried straight with a flat brush and followed up with a flat iron for added smoothness. A final misting of shine product or spray gel, followed by a comb gives added definition to the lines of the hairstyle and helps minimize any frizz.


Short Haircut for Natural Curl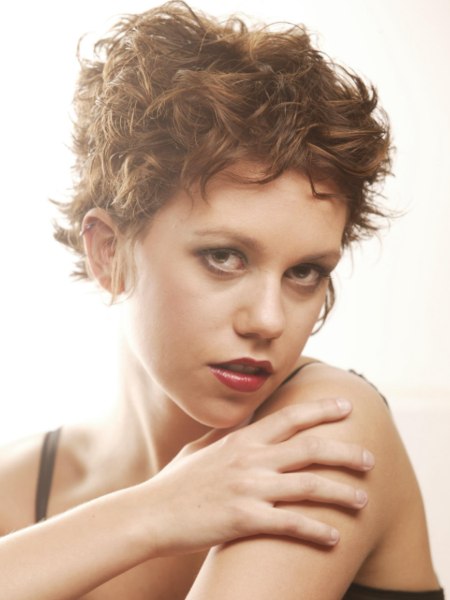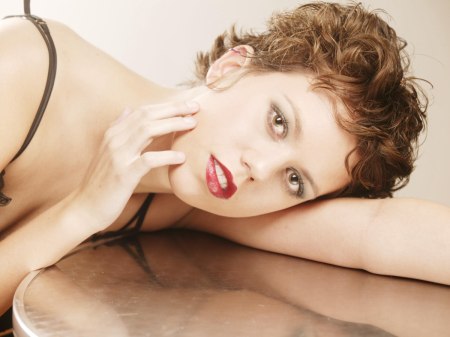 Julie's natural curl gets free reign in this cropped haircut. The cut builds its bulk along the parietal ridge and tapers gently along the sides and back. The layered hair is further textured with deep notching to create a choppy, untamed look.

The styling consists of texturing product and a diffused dryer with the fingers scrunching and shaping until the hair is mostly dry. After allowing the hair to finish drying unaidedly, a dab of pomade or styling product can be used on the fingers to add definition and sharpen the texture of the look.


Just out of Bed Look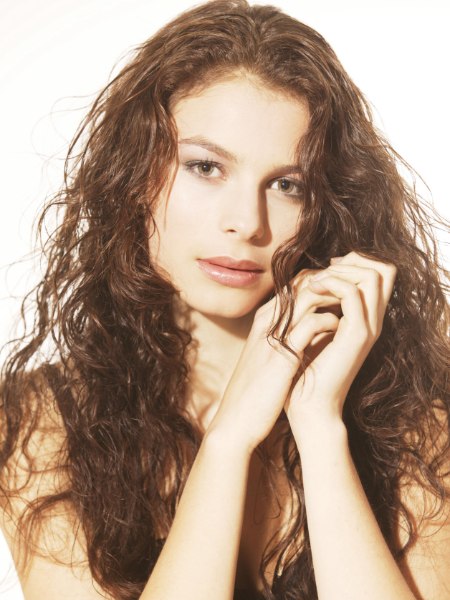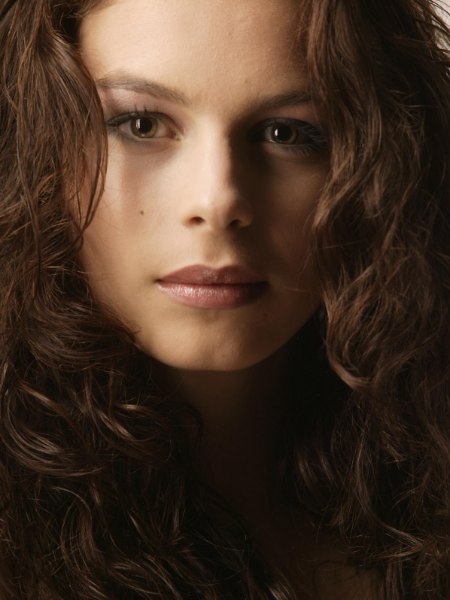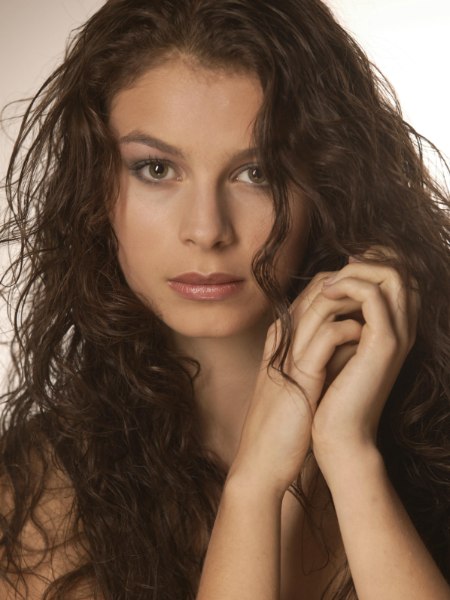 Every woman at one time or another has wished she could just roll out of bed and look beautiful. Well, most of the women who look like they just rolled out of bed beautiful took their precious time creating that look. Nicoline is a great example. Her long, wavy hair is lightly layered to remove the pyramid-shaped bulk along the lower edge.

Styling consists of making sure the hair's natural wave is kept intact and enhanced. Using a diffused hair dryer and styling gel with leave-in conditioner, the hair is lifted and scrunched with the fingers until it is somewhat dry - retaining enough moisture to keep the strands looking sharp and the curls crisp.

The hair is then allowed to finish drying naturally, and a light spray gel can be used throughout the day to refresh the look as needed.

Hairstyles: Guys and Dolls Hairforce - Denmark

See also: Short hairstyles | Long hairstyles