Art Shape by Haute Coiffure Française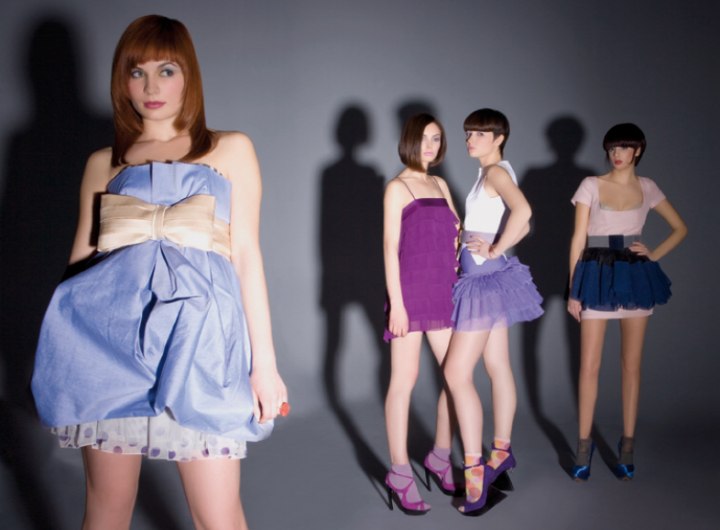 The Carousel du Louvre in Paris was the perfect place for Haute Coiffure Francaise to showcase their new collection of stunning hairstyles for spring and summer. The name "Art Shape" could not have been chosen more fittingly as the looks that graced the catwalks are of a timeless beauty, done with utmost in artistry of cut and finish.

Smooth styling supports the geometric silhouettes and each cut is designed with a gentle minimalism to not overpower the features but to showcase the individual beauty of each person.



Unlike in recent decades the artistic demonstration here does not require edgy lines, spikes and dramatic color contrasts. What we see in HCF's new collection are round, organic shapes and colors that can be found in nature. Dark browns and spice colors full of fire make the palette; curved lines and subtle asymmetry are the key notes in the meticulously performed cuts.

"A mysterious garden with clear shapes and spectacular lines. The Art Shape Collection is conjuring up the classics. This is the motto of Haute Coiffure Francaise for their spring / summer collection.


Art of Hair Times Two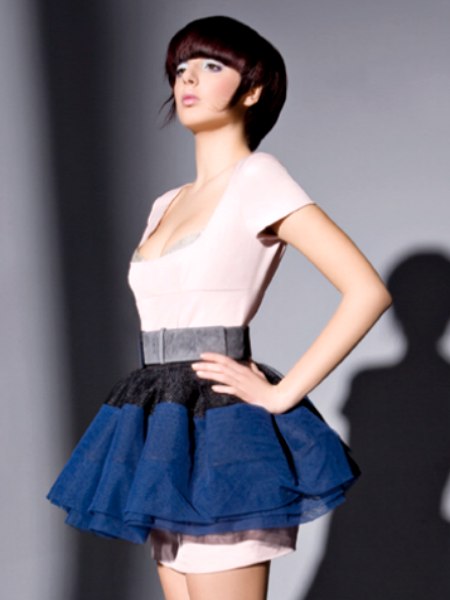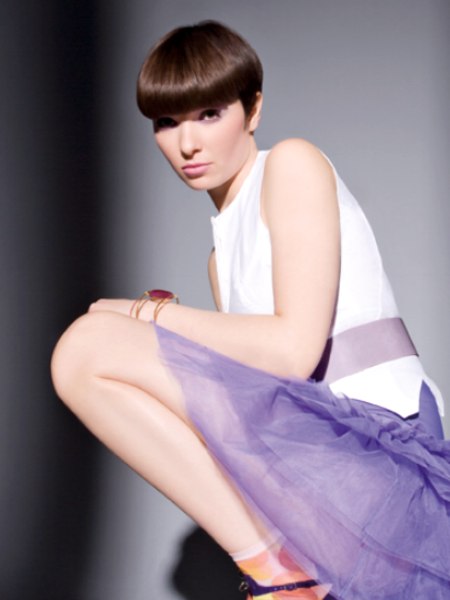 Gentle geometry in two versions. A classic haircut with elements of a bob and a mushroom cut got an artistic make-over.

The first version is a bit more daring with elongated strands in front of the ears, giving the smooth shape an avantgarde edge. The styling is all about volume, sleekness and shine. Blown dry over a medium round brush the hair falls in a springy curve with a smooth surface. The back of the head got special attention, as did the rounded bangs that impress with their precise cutting line.


Updated Classic Bob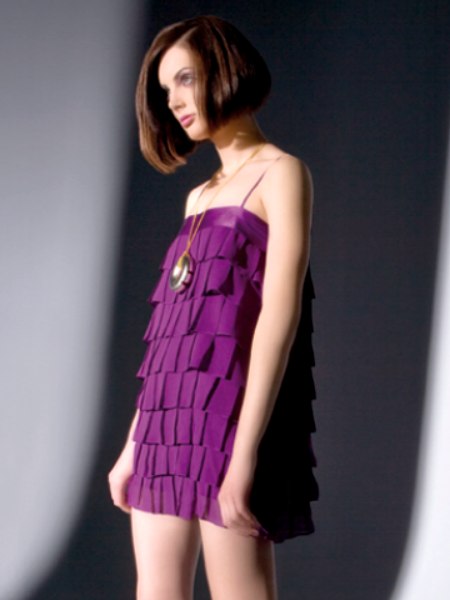 The retro charm of this classic bob still turns heads. However there is nothing old fashioned to this look, which received a thorough upgrade from Haute Coiffure Francaise.

A slight asymmetry and a low set side partition give this sleek and voluminous look a very modern and feminine edge.

There are also a lot of different styling options as the edges can be turned inward or in a wispy swing outward, the hair can be adorned with hair accessories, be worn up or down.


Asymmetrical Roundness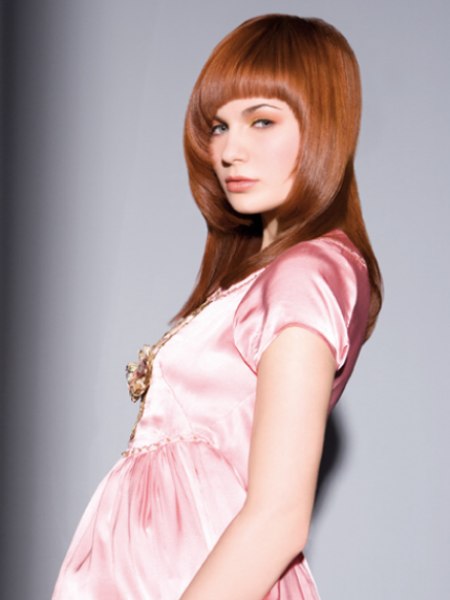 This cinnamon colored creation combines elements of famous classics that come together as a totally new and artistic hairstyle. The base element is a bob, at least around the front, where it frames the face in an asymmetric roundness that was cut with precision and styled with much skill. The sides and backs are abruptly longer and ultra sleek.

Much volume is created with a round brush around the face and also high on the crown from where the sleek lengths are styled diagonally to the front of the shoulders. Smoothing lotion and shine spray are a great help to complete this look.


Casual But with Precision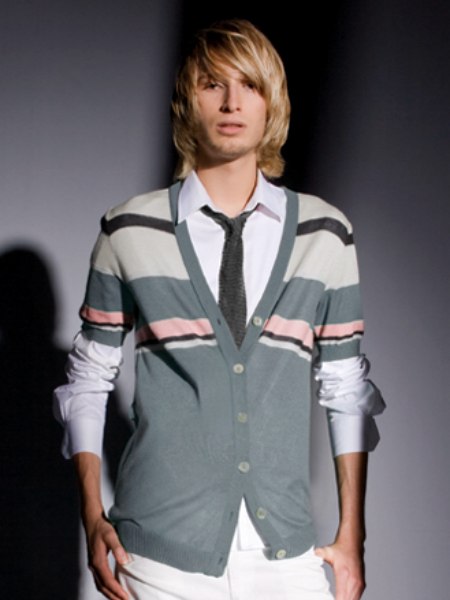 Don't be fooled by the casual appearance of this men's haircut. The face framing layers were cut with much precision and the randomly falling strands are planned with an artistic vision. The gentle lines of this masculine yet soft cut are sweetened up even more by the vanilla blond color that gets a bit more depth with darker shadows and sun kissed highlights.

Styling is super easy with a perfect cut and this is an ideal summer look that just needs to be washed, pulled to roundness with hands and a small brush and can even be air dried for the man with a romantic but also a sporty appeal.

Hairstyles & Copyight: Haute Coiffure Française
Photography: Alain Bocquet