Autumn/Winter 08/09 by Londa Professional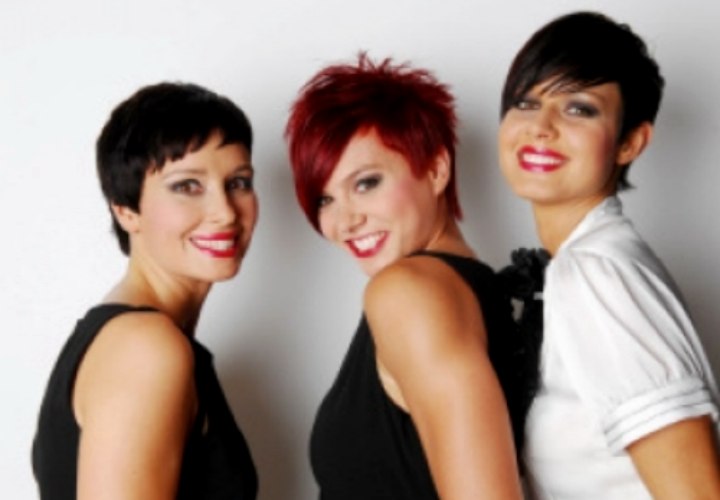 Scroll down for more photos ↓

Cuts with Personality

Short, expressive and excitingly feminine - these are the hairstyles for the autumn/winter season. Versatility is in focus. From classic to romantic and even progressive - the cuts can be restyled to fit every mood and desire. The key for success of the uncomplicated looks: precise cuts, brilliant color and the exclusive salon series Londastyle.

With more than 20 styling products there is everything a stylist and clients could need, to reinvent a professional cut over and over again.



Short and brilliant

Victoria Beckham, Katie Holmes and Rihanna did it first: short haircuts with charisma are a must have. Short necks, long top hair and volume at the back of the head are the keys for a feminine silhouette. Variations with longer hair in the neck are in harmony with textured contours and a short fringe.

The new star among these hot short styles: rounded bangs, narrow sides, short neck and an almost invisible increase in length on top - a hairstyle that exudes pure femininity. Londastyle Styling Mousse guarantees a strong hold. Londastyle Gloss Spray is indispensable for intense luminosity and expressive shine.

Women who do not want to let go of their long hair can find their solution with a progressive version of the bob. Extra long, feathery side sections create the feminine lightness. A compact neck area brings natural volume into the style. Graphic contours and a full and edgy fringe create exciting accents.

The looks are brought to perfection with brilliant hair color. The best way to bring out all of the features of a precise cut. The motto is: the more striking the cut is the more coy the color should be. Sherry, Espresso, Cinnamon and Cardamom perfectly set the scene for the strong cuts. These expressive hues are reinforced by Natural Breeze.

Inspired by nature and her elements, Londa Professional has composed a refreshing play of colors with flattering blonde tones and also nuances in copper and gold. Instead of betting on heavy contrasts natural accents are the focus from now on. Londacare Farbglanz Shampoo and nourishing spray guarantee the longevity of the color.

Masculine Classics

Short, distinctive and masculine - that is the new trend for men. Flat, compact backs emphasize the male shape of the head. Longer sections on top allow for flexible variations in styling. The theme for the fringe is either distinctive and short or full and long.

Londastyle Blue Gum and Flexible Spray guarantee easy styling and versatile looks. When it comes to hair color the trend is for matte and cool nuances. Subtle highlights and refinements of the natural tone confirm this natural style.


Short and Sweet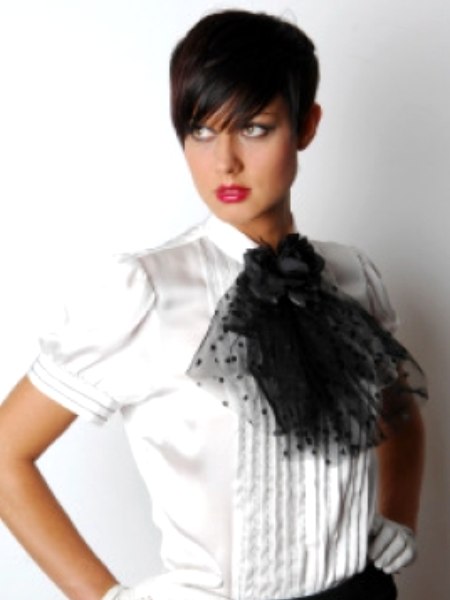 Expressive short haircut with sleek, dynamic lines. This very flattering style features short layers throughout, a short neck and longer strands to form a full fringe.

The center of all motion is on the crown and from there the hair is styled across the head in a slightly asymmetrical motion. This style is highly versatile and allows for many different styling options.


Early Morning Look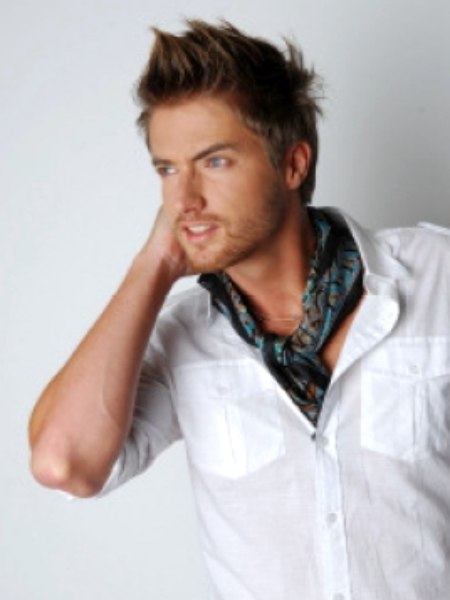 Boyish short style for urban adventurers. Women love this ruffled early morning look with slightly disheveled strands but enough style to give away a strong fashion sense.

A very short neck and sides transition to longer hair on top. Short, cropped sideburns are masculine and give a rugged edge to this versatile look.

Photos: Londa Professional

See also: Short hairstyles | Men's hairstyles