Ambience by Farouk Systems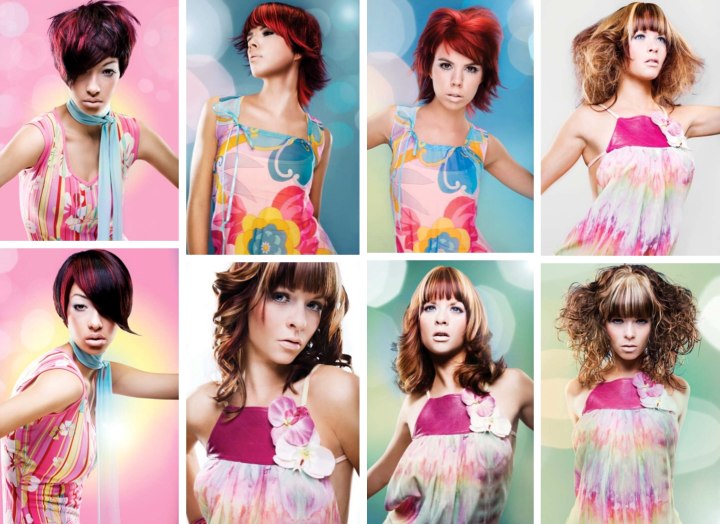 Scroll down for more photos ↓

Bursts of color and the refreshing, fun shapes of the Ambience Collection by Farouk Systems are delightful and addictive. You just can't stop looking at them.

For their Ambience collection the creative Farouk Artistic Team brings us three new cutting techniques and three coloring techniques. High professional standards and artistic minds come together and play with shapes and colors for the runway and for daily life. The results are neoclassic shapes with straight and circular sections, arcs and soft corners, all rotating around a center in harmoniously flowing colors.



Ambience Styles have oval and round shapes, intense colors that are applied in a circular fashion. The collection was inspired by a lava lamp with its floating shapes that glow in intense and transparent colors, creating fascination reflections of light.

Just like a lava lamp sets the mood and brightens the atmosphere, the Ambience Styles make a woman radiate with vibrant energy and give her the famous yet invisible "je ne sais quoi."

The colors are applied in new ways, using a circular mode and Farouk's CHI Ionic colors that do not contain ammonia and come in bright, rich shades that blend smoothly and allow for a variety of exciting and innovative techniques.


Tranquility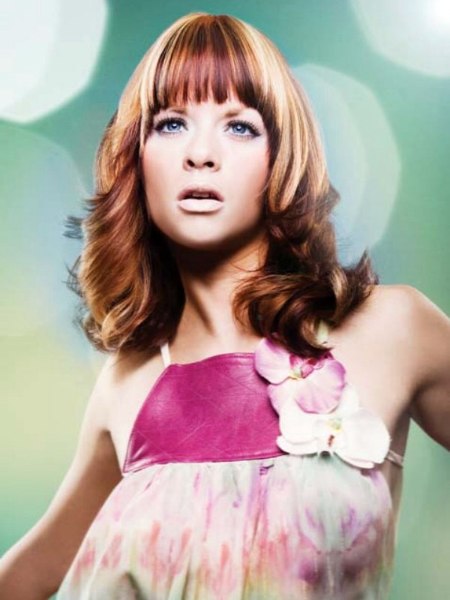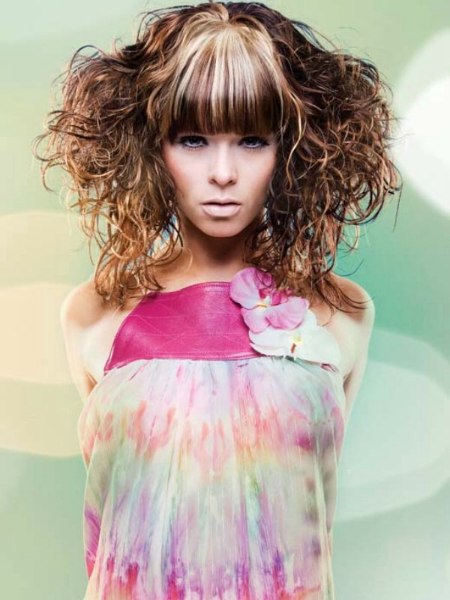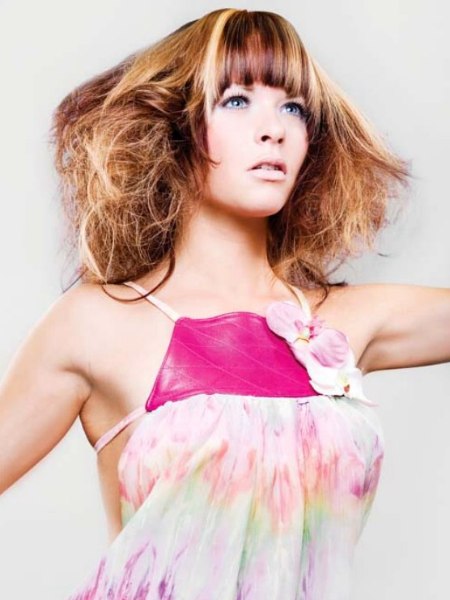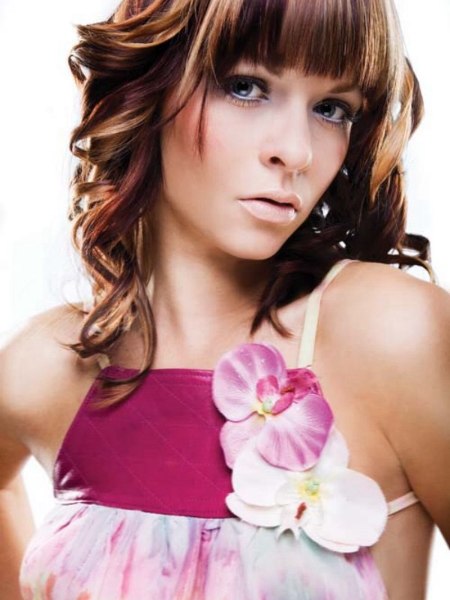 Pick your mood and let the hair radiate the Ambiance. Soft round lines are cut in harmony with the natural flow and curve of the hair and come out as this voluminous and versatile style. One cut comes in four charismatic dimensions. The everyday version has long, silky smooth layers that are curled to form large, regular waves.

Here the artistic coloring of the style becomes most visible. Blonde highlights are applied to darker hair in a circular fashion in the crown as the center. Sections in a reddish tone appear in the fringe and on the sides.

As a variation the hair, except for the bangs was curled wildly into smaller curls and waves. The volume was lifted to mid-height. With the help of styling products that curls are well defined and separated and strong enough to hold their position.

With less product, some teasing and effectfully arranging colored strands around the face this looks becomes a softer edge. Broad spiral curls that fall around the face like chocolate, vanilla and cinnamon ribbons are another ravishing look based on the same base cut.


Neo-Real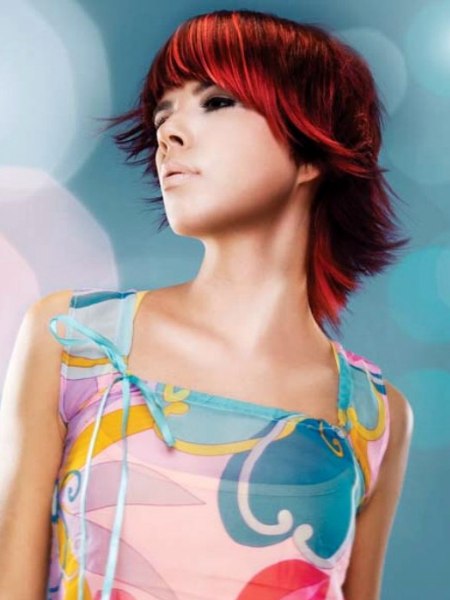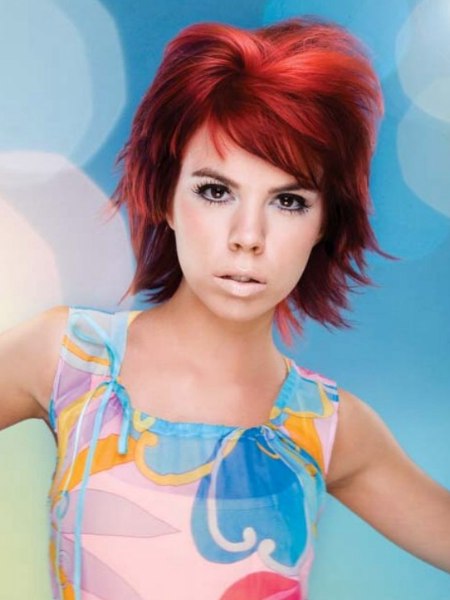 An angel of fire with go-go appeal and a strong flavor of London in the 60s shows off another impressive Ambience cut. The overall shape is oval, leading to diagonal lines and a slight asymmetry. The volume is controlled, and more emphasis is put on the flow of the hair and the color.

A red hair color, as intense it can be, is enhanced by applying different shades in darker and lighter hues in broad sections and layers. The hair seems to glow from the inside out and radiates irresistible warmth.

Styling variations show the different facets this cut can express. The expressions range from fun, sporty and modern to elegant and dynamic and finally to sensual and untamed.


Contra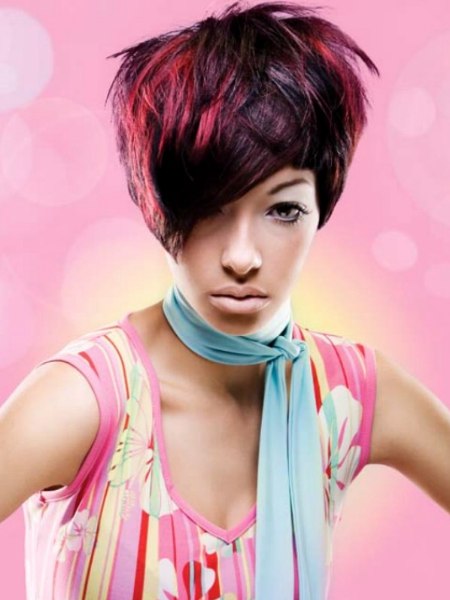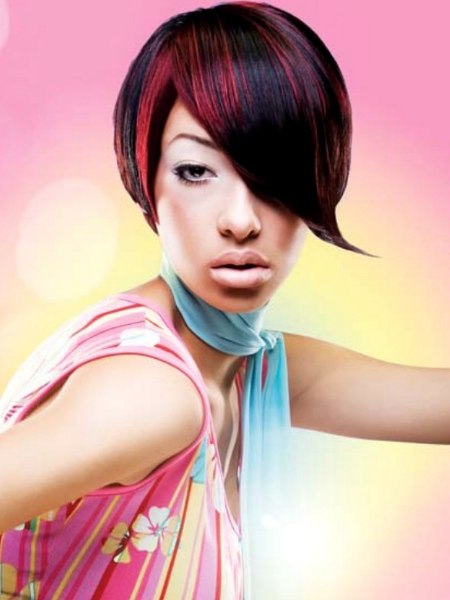 The art of cutting hair becomes tangible with this cut from Farouk's Ambience collection. The hair was cut in layers and built up three dimensional. Shorter, extremely smooth layers build up solid volume and they are topped with longer, sleek sheets that are centered at the crown. The color is equally applied with a plan for various effects and styling options.

Lower layers and upper layers of the dark base are painted with streaks of hot berry pink and black. Depending on the direction of the hair flow these highlights communicate different patterns and feelings.

When styled from back to front the lower layers take over and create a choppy and energetic surface.

Straight down the beauty of the long upper layers comes out in all its multicolored radiance.

For an especially extravagant look the longer sheets are all pulled together in front to form a high, sculpted forehead.

Hair & Products: Farouk Systems

See also: Short hairstyles | Medium hairstyles