Gold Collection - Joey Scandizzo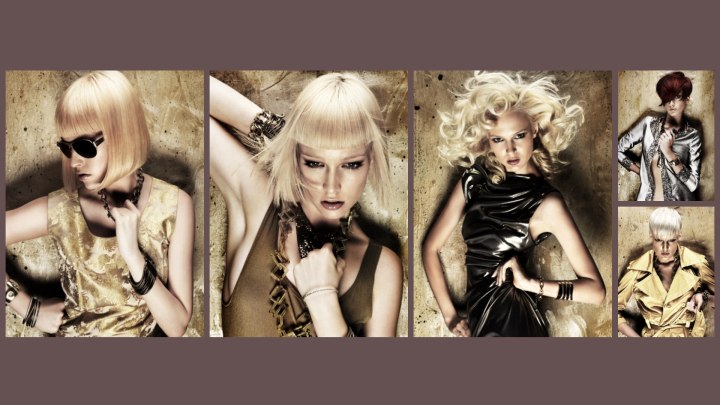 The ecstasy of hair and more hair pictures with a mania of mass curls and images of shorter smoothies with more serious lines of bluntness and layers. Styles for those on the go or an evening of fine dining are selective in this collection.


Waves and Curls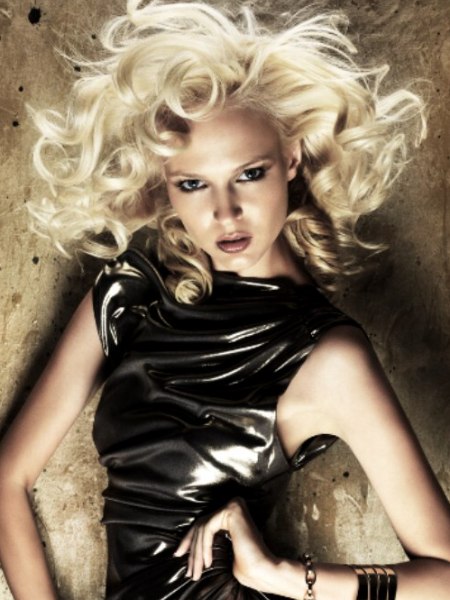 A maze of waves and blonde curls bloom together in selective pitches of high volume allowing for the large curls to stand out in perfect frame. Roll with rollers, back brush and style with spray.


Platinum Blonde Hair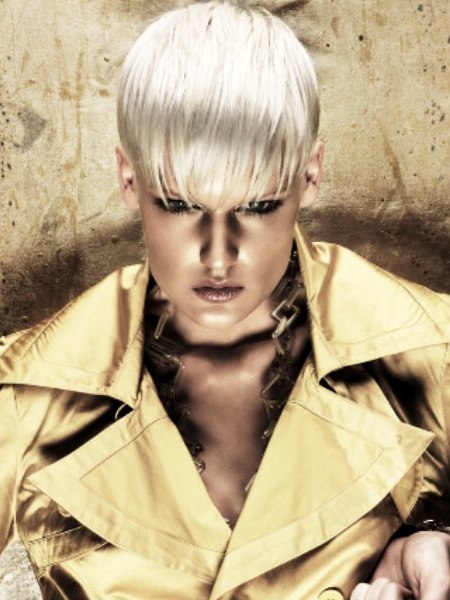 Stepping sleekly upon the runway is this platinum blonde look with hair that is clipped closely around the nape and around the ears. The heavy top begins from the crown and is brought in layers toward the face and over for a piecy appearance. Gel will add the thickness to your style to piece your bang.


Round Layers for Short Hair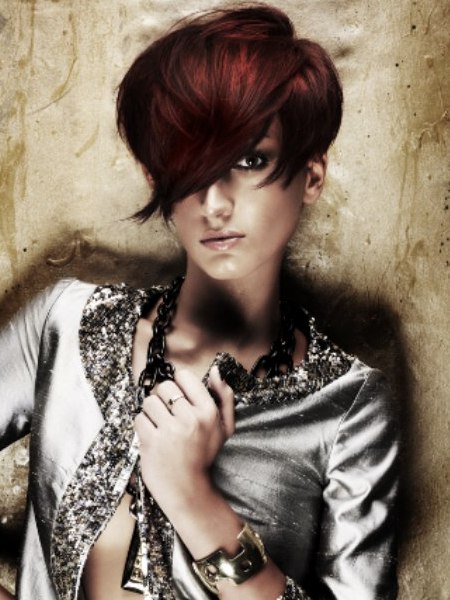 The magic of long round layers is exposed in a flood of red colors that are sculptured up the frame of the back and around the ears with the increased heaviness over the eye with fringe upon the cheekbones. All in the name of art!


Flawless Bangs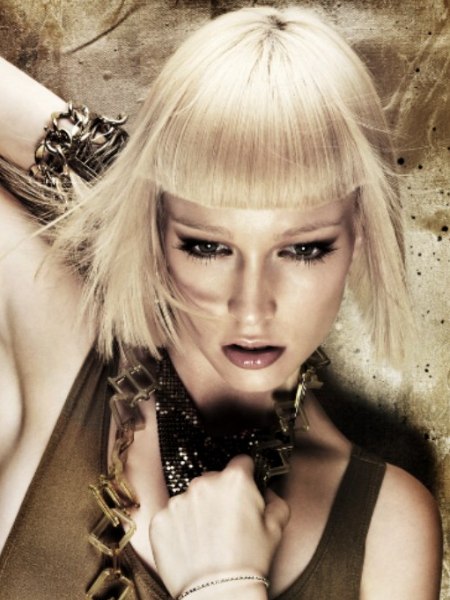 Flawless bangs that are sharper than any two edged sword become the focal point of this smooth platinum bob haircut that addresses the outstanding beauty of the model's eyes. The use of a flat iron will give the straightness desired.


Silky Bob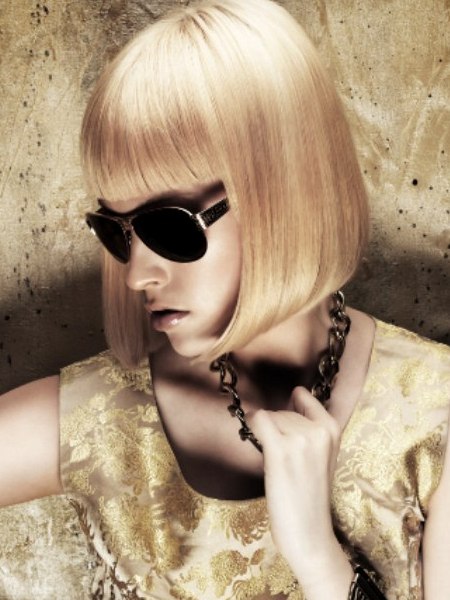 The strong satiny allurement of this silky bob begins with the nape cut up from the collar with an extending length to measure along the chin, on the sides. The blunted bangs arrive just up from the brows. Whatever you decide to wear with this hairstyle, you will look like a queen!

Hair: Joey Scandizzo
Photographer: Andrew O'toole
Stylist: Emma Cotterill
Make-up: Allissa Hall
Colorist: Marie Uva

See also: Short hairstyles | Long hairstyles