A Touch of Class by Sanrizz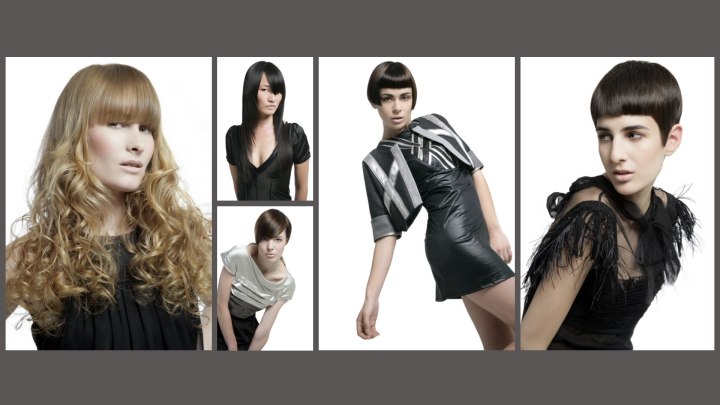 The classy prestige of short smooth lines of gloss gives preeminence in the upper strata when you see them mingle in social whirls.

Hairstyles with long slanty angles speak for themselves in volumes of total action, whether they are smooth or curly. A delightful selection of artistic masterpieces!


Long Angled Haircut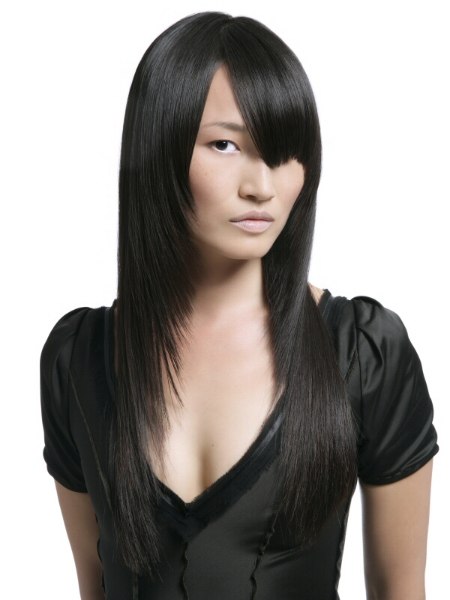 Caught between the light of day and the dark shadows of hair that blend into the night is this model's slanty angled cut, profiled along the side with the sharply edged top and piercing over one eye. Exercise light blowing with thermo styling lotion applied.


Blonde Spirals


A foray of warm blonde spirals covers the model's shoulders as if a serape of curls. The top of the long hairstyle begins with a smooth touch in the crown and the see through bangs are half way over the eyes. The sudden explosion of curls begins just under her cheekbones. Will there be an encore?


Smooth Short Hairstyle


Pure chic! Our model charmingly displays this smooth asymmetrical hairstyle. Sharp lines are sculptured to lay half way over one ear, while the other side is covered. The nape is tight, while the bangs are with height and gloss. Cute and classy!


Fashionable Short Haircut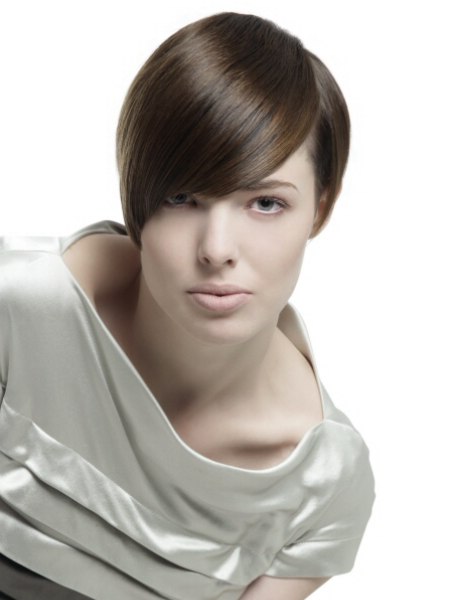 Attractive light rays of brown are weaved in with the darker hues on an orb of smoothness from the crown that is combed toward the face and over the side. The other side of this fashionable and stylish short haircut is clipped up shorter and brought back to mesh with the nape that flows with the rest of the image. Spritz styling lotion and use gloss.


Boyish Short Hairstyle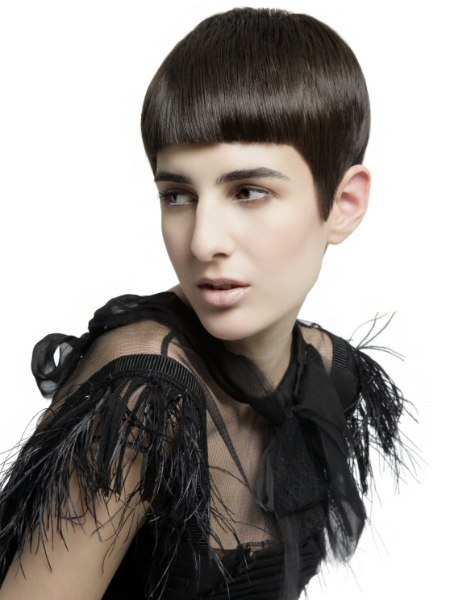 The excitement of this boyish mod for women hairstyle is obvious with its short tapered lines up the neckline and around the ears leaving a couple of pointy sideburns. The top has high cut bangs that follow through with the plump layers of smoothness around the head. Use your favorite styling lotion and blow quickly with your hands and apply gloss.

Hair: Sharon Cox - Sanrizz
Make-up: Lee Pearson
Styling: Rachel Bakewell
Photography: Andres Reynaga

See also: Short hairstyles | Long hairstyles