Martina Acht for Wella Professionals


Spring. Fresh colors. Anticipation. The first sunny days of the year wake up the desire for a new hairstyle. With her current collection trendstylist Martina Acht is mastering the perfect balance of form and color, of geometrical strictness and feminine styling.

The sunshine styles are just brilliant with their perky colors from gentle light blonde to a soft hazelnut all the way to rich mocha and sensual coppery red.


Soft Waves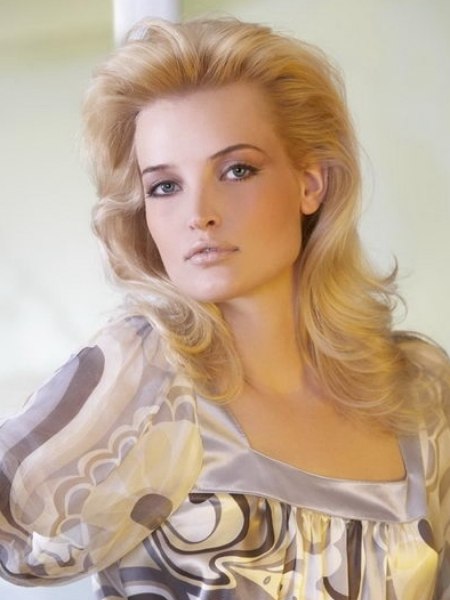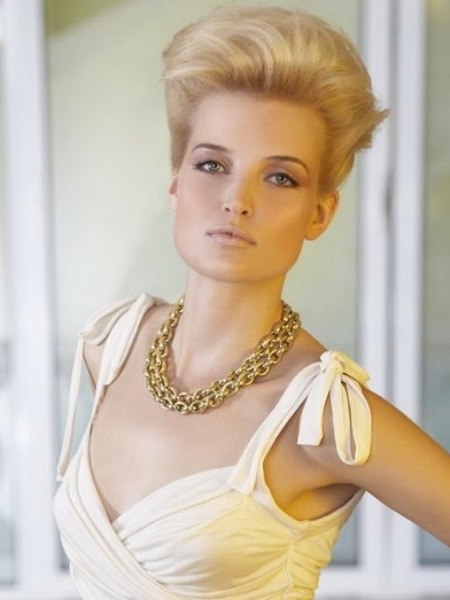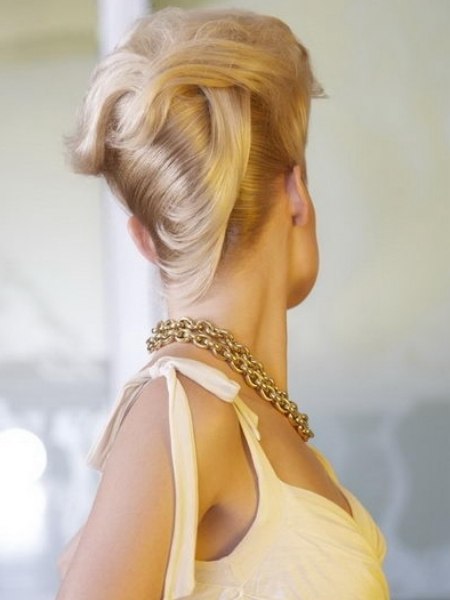 Temptation pure are long and soft waves in a seductive, matte, light blonde

Color products: Koleston Perfect, Nuance 10/16 (light blonde ash-violet)
Color technique: full head coloring

Soft waves, naturally put into scene: The hair is dried over large curlers and then loosely combed away from the face. High Hair 45 Seconds Styler brings a swinging and flexible hold. Especially beautiful for warm days and hot nights are the voluminous upstyles.


Soft Tapered Bob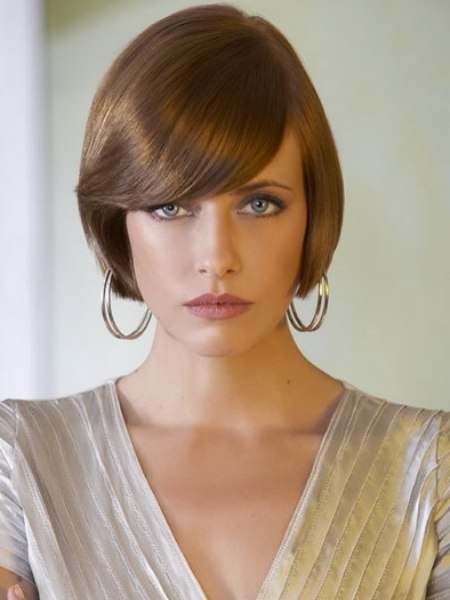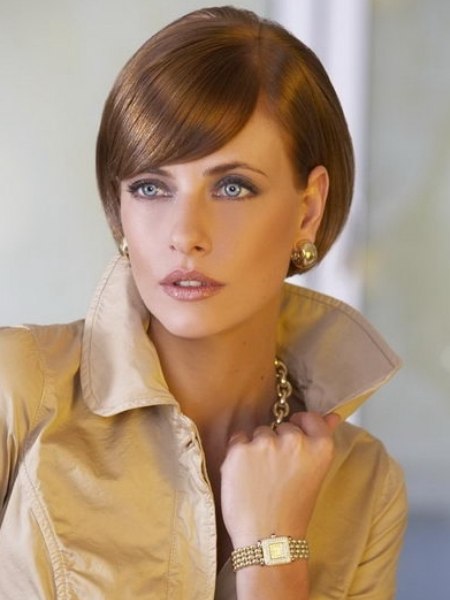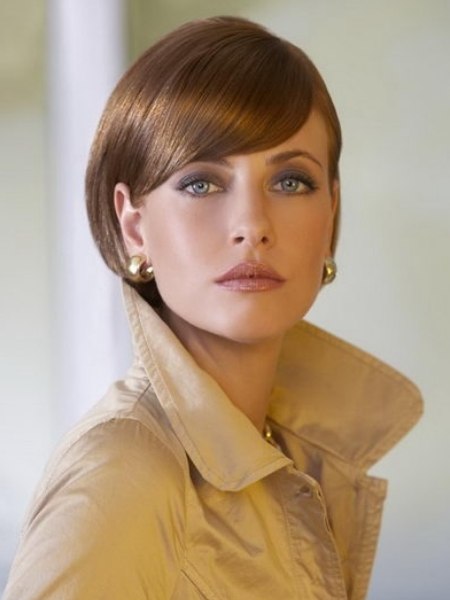 The Rich Girls Look: self confidence is exuded by this soft, tapered bob in gentle color nuances.

Color products: Koleston Perfect, Nuances 5/71 (light brown, brown-ash) and 7/71 (medium blonde, brown-ash) in a 1:1 ratio.

Color technique: Color Sensations Painting Highlights with Magma 139+ (gold-cendre dark)

Summer at the club: High Hair Mousse strong control provides gentle hold for a cultivated casual look.

Summer in the City: The classical variation is blow dried over a round brush with High Hair Style Foundation and is brought into shimmering shape with High Hair Glamour Pur.


Classic Bob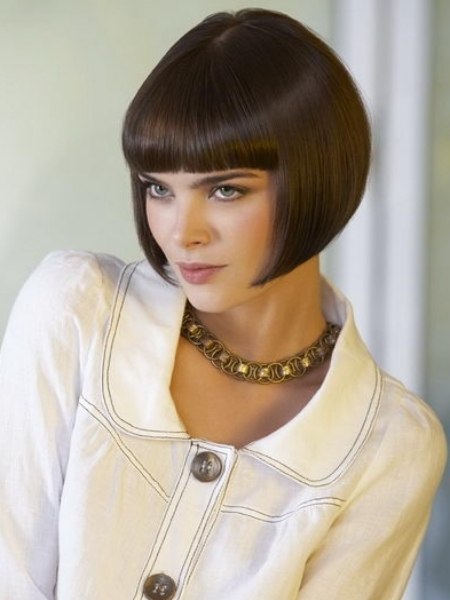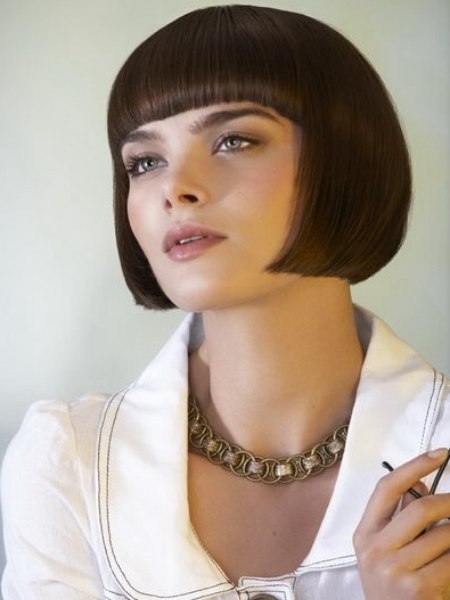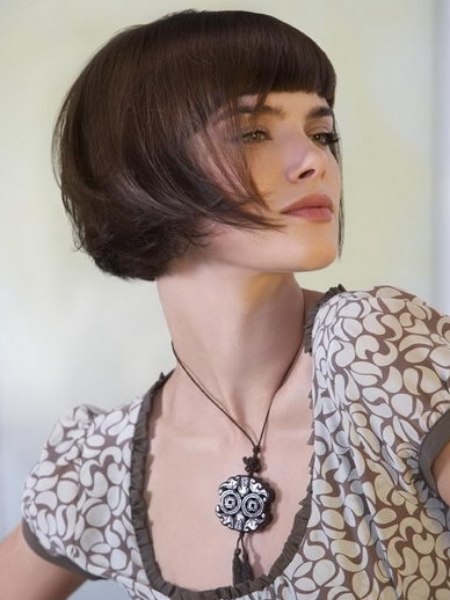 Dark chocolate and mocha nuances bring some depth to the classic bob. Full bangs and the shorter neck area convince with graphical, straight lines. In no time this geometrical strictness can turn into a feminine look.

Color products: Color Touch Plus, Nuances 55/07 (light brown - intense natural brown) and 55/-4 (light brown - intense natural red) in a 2:1 ratio.
Color technique: coloring of full head.

Clear edges: Smooth, shimmering and swinging is how the perfection of the bob's cut presents itself. Put some High Hair Mousse Strong Control into damp hair, lightly blow dry all hair inward over a round brush. Shine spray: High Hair Glass Serum. Loose lines: wispy fringes break open the strict lines of the bob.

A single strand formed with gel accentuates the straight front area and bangs. Where a fresh breeze is missing, all hair is blow dried head forward and then fixated with High Hair Designer Spray.


Short Coppery Red Hair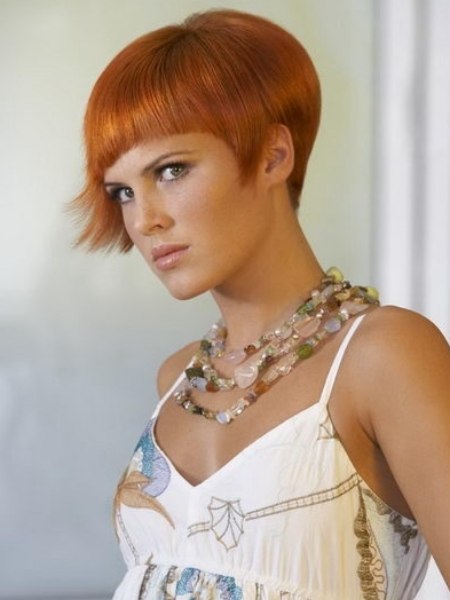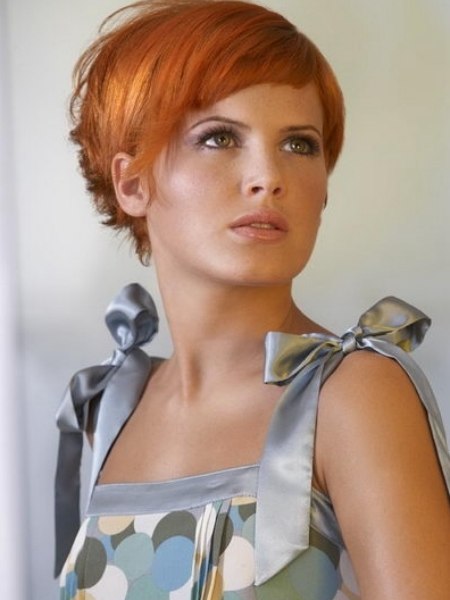 Perfect synergy of form and color: the provoking, geometrical cut with a coppery red signal effect is the perfect basis for a versatile styling from ultra-soft to ultra-strong.

Color product: Color Touch, Nuance 8/43 (light blonde red-golden)
Color technique: Coloring of full head.

Provocative strength is achieved by blow drying hair over a round brush with High Hair Flat Iron Spray. This look even looks air dried after a bath. An outward swinging side portion and the emphasized back of the head support the forward styled momentum.

Hair: Martina Acht for Wella Professionals