Sydney Streets by Intercoiffure Mondial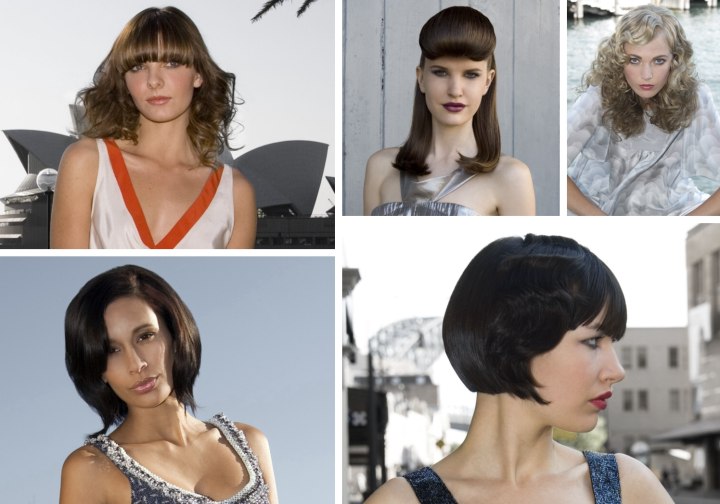 Scroll down for more photos ↓

Sydney offers a metropolitan that is truly multicultural. With over four million inhabitants, the wondrous styles that come from this Australian city are simply marvelous. The hairstyles that are found throughout Sydney are both casual and provocative, offering a unique blend of cultures that truly cannot be found anywhere else.

Intercoiffure Mondial offers their latest collection called "Sydney Streets." These hairstyles capture all the unique qualities of the land down under. The styles in this collection not only show the uniqueness of the city, but the sophistication of style that the people of the city have. These haircuts make you feel like you are going on a trip around the world and through the ages all at once.



All of the hairstyles in the collection are a true modern take on classic styles seen throughout the decades. From modern to retro, this collection is sure to set the trend of the new age. There is a style for everyone in this collection from the business professional to the art lovers.


Rolled Fringe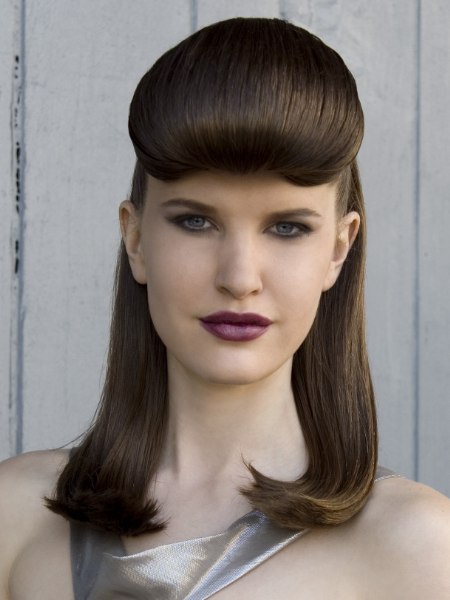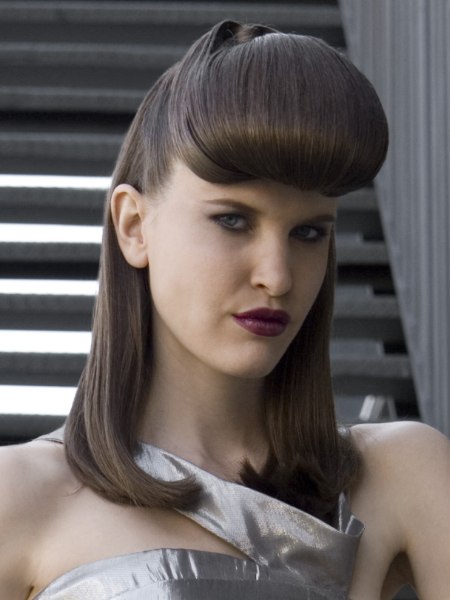 This is one of the most artful hairstyles you will ever encounter. The rolled fringe look at the top of the head gives this hairstyle a classic vintage flair straight from the 1940s. The style is feminine and luxurious. The sides are drawn back into a long sleek look that is simply stunning.


50s Diva Look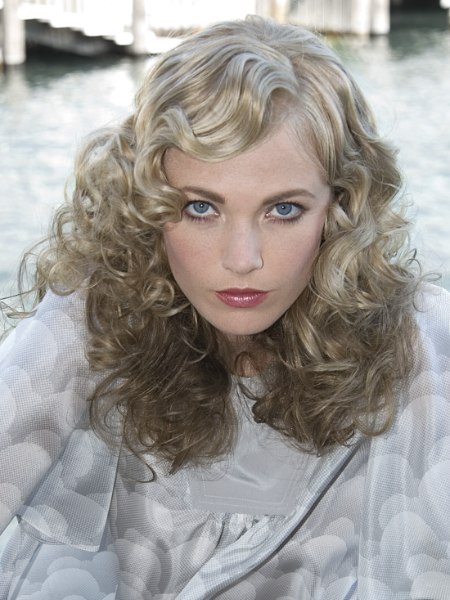 Straight from the 1950s, this look has it all. From sex appeal to sheer beauty, the bouffant curls add glamour to this wonderful hairstyle. The 50s were a time of rock and roll and this look brings the feel of the fifties right back to life. Sheer retro and chic, the Diva hairstyle is sure to make heads turn.


Louise Brooks Look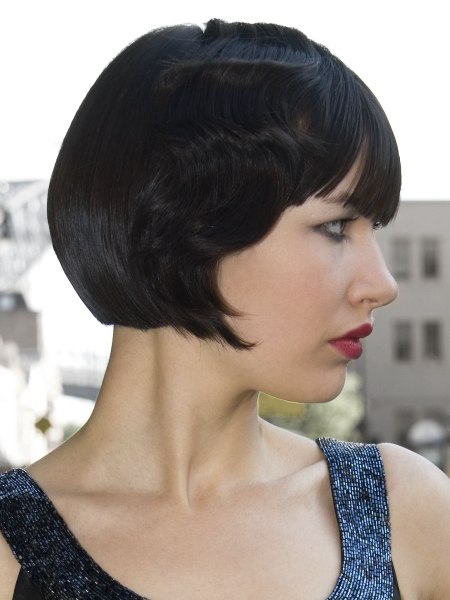 This hairstyle is one of the most classic looks that you will ever see. The style forms around the face, accentuating the beautiful lines of the cheekbones. The bob offers a sheer brilliance and anesthetically pleasing look that no other hairstyle can match. With its minimalist attitude, you will fall in love with this style.


Long Side Fringe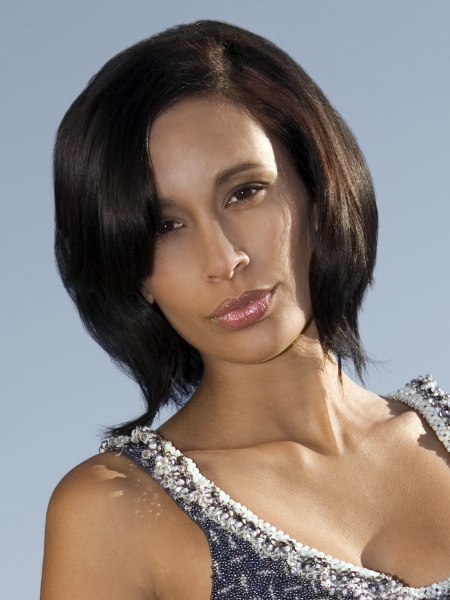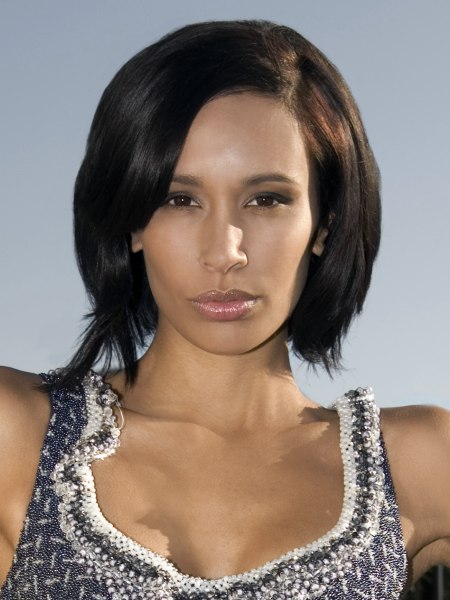 If you are not ready to go truly short, this haircut is a layered look that offers a bit of length. The classic spin on the bob adds a texture and brilliance with the long side fringe.

This hairstyle is similar to those worn by women in the 60s. The long side fringe brings back the aura of the 60s, love and let love.


Curled Side Parts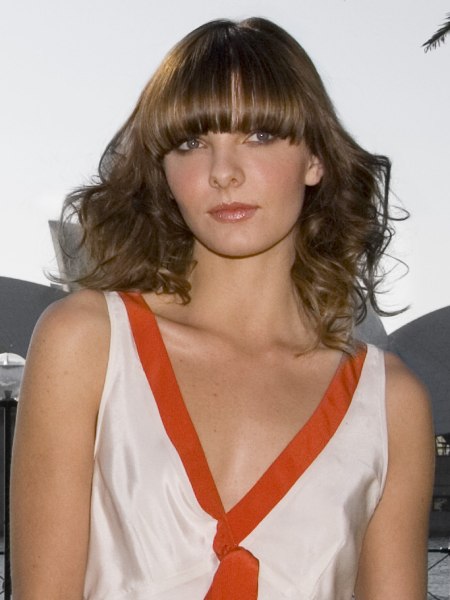 The curled side parts of this hairstyle offer extreme sex appeal. This style is simple yet elegant. This is yet another twist on the classic bob, adding length and dimension to the sides. Bangs are kept simple and straight for a more dramatic look.

Hairstyles Photos: © Intercoiffure Mondial

Hairstylists:
Jamie Carroll, Australia
Debra Moodie, Australia
Karl Neilson, Australia
Sara Allsop, New-Zealand
Maritza Vanjaarsveld, South Africa

See also: Short hairstyles | Medium hairstyles | Long hairstyles