"Feeling" by Intercoiffure Mondial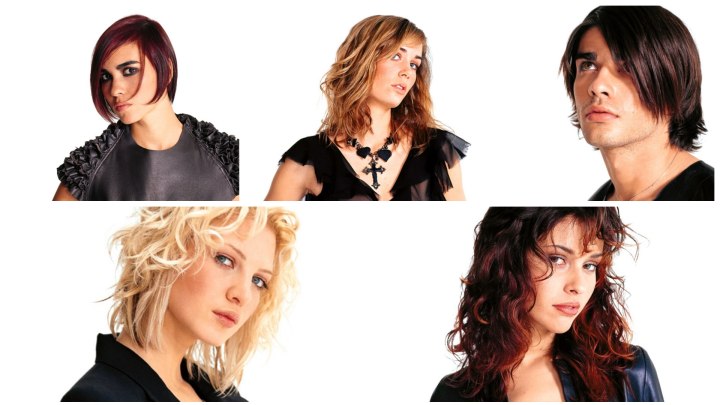 Scroll down for more photos ↓

Trend

In this collection the models are wearing their personality and showing their character. They are inventing their own style, allowing some extravagance. They like essentials but want to be elegant.

The trends of Intercoiffure Mondial's "Feeling" collection enhance this new style. Thus airy, layered or tapered haircuts play with texture and hair colors. These hairstyles complement the freshness and the spontaneity of the new woman. Intercoiffure stylists enjoy using their skills to the fullest, mixing styles, volumes and color effects with refinement and novelty.



Color

The color shades are judiciously blended and give rise to countless variations. Blonde, honey and golden tones emphasize softness and transparency. Tobacco and reds enhance the personality and intensify highlights. It's all matter of good balance and respect for the feminine nature.

Volumes

Creation and imagination take first place for these short, shoulder-length, or long haircuts. Worked with a hair-iron, with foam or by hand, a delicate, graceful volume is set on the crown, on the sides or on the tips. Curls and straighter hair lengths are artfully combined.

Partings and fringes are uneven, they can disappear or be controlled, but lightness and freedom of movement always takes precedence. Tapered, layered and lightened strands remodel the features. Carefully assorted colors complement the freedom and lightness of hair movement.

Hairstyles

While working hair by hand, hair stylists are also using state-of-the-art techniques and displaying boundless imagination. For woman, softness remains omnipresent in hairstyles with layered lengths. Subtle hair cuts allow many variations. Hair is airy-light and multiple color-shades enhance contrasts and illuminate the face. Hairstyles for men play the "sophisticated-sport" card. Tapered, layered and spiky strands are easy to style. What matters: play with mixed lengths, rediscover fringes and let the hair live.

Make-up

Make-up becomes an embellishment, enhancing a woman's personality. Light and sparing, it should be refined and intense. It acts as a complement and should rest lightly on the skin. The dark tan base gives a holiday look. The eyes, lightly shaded in tones of earth and bronze, are underlined when emphasized with dark chocolate tones. A very natural effect is kept with lightly glossed lips which portray a mysterious, romantic woman.


Flowing Bangs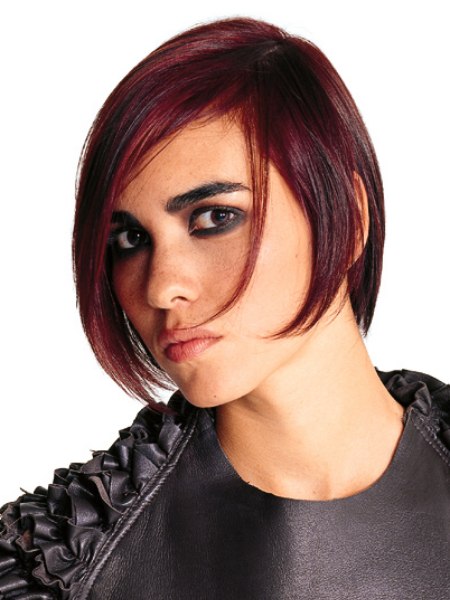 Dare to express yourself. Pick a haircut and a color that mirrors your personality. This bob shows subdued elegance and classic style that is combined with an avant-garde hair color.

The hair is lightly tapered at the ends and cut to one length, partitioned on the side to let the bangs flow diagonally over the face. It shines in bright berry tones. Use make-up in similar smoky shades and emphasize the eyes.


Tousled Layers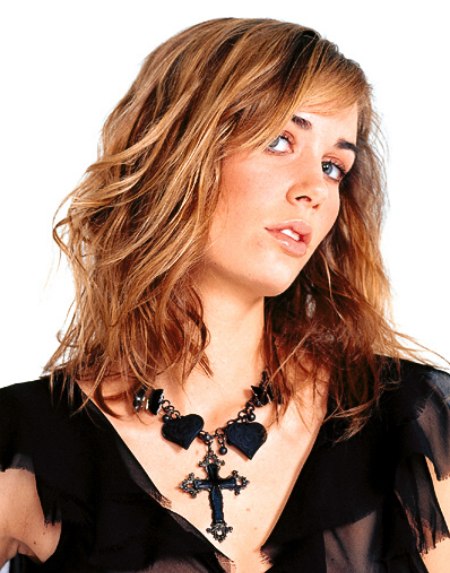 Tousled layers have been around for a while. Yet they are reinvented again with new traits and styling. With this longer hairstyle Intercoiffure Mondial creates a natural feel with a trendy and sensual look.

The layers are kept long, bangs are swept to the side, and the hair shines in several warm blond and light tobacco tones. Dry while kneading hair with hands to achieve the desired "messy" waves.


Trendy Men's Haircut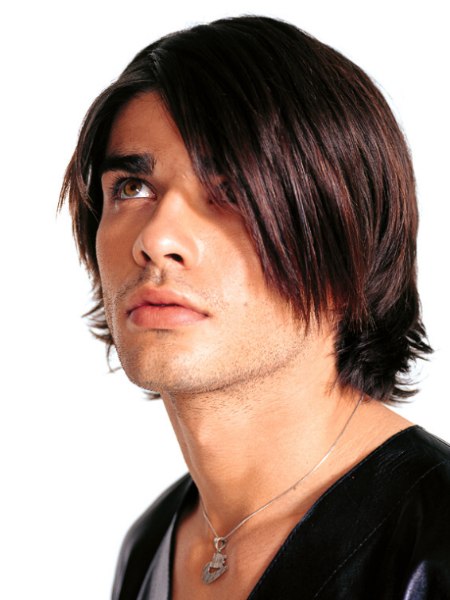 Men find more and more pleasure in trying different hairstyles and there are so many to choose for the Romeos of today. This lightly layered style fits fully into the new natural and sensual trend. The hair is straight and fringed at the edges.

Long bangs are combed diagonally and the neck hair is blow dried outward over a round bush. Forget brown; try a subtle yet adventurous mélange of ebony, chestnut and merlot tones.


Flowing Locks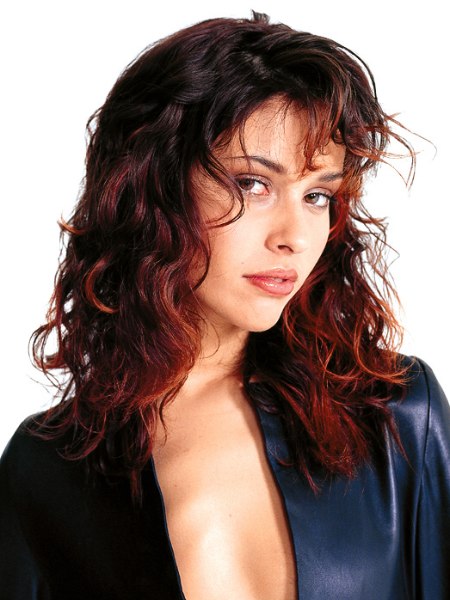 The Goddess of fire would have picked this hairstyle. Locks like lava cascading down in a natural flow. Long layers lighten the load; several strands are softly woven into each other appearing casual and coincidental. No coincidence is in the colors.

New coloring techniques allow the harmonious blending from dark berry tones on top to fiery red and hot copper in the tips.


Medium Long Bob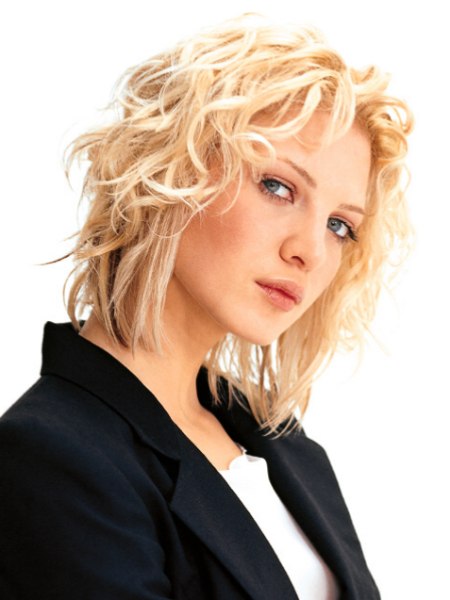 Keep it light and simple, but play with contrasts and surprise. This enchanting hairstyle combines the elements of a perfectly cut medium long bob, creative styling and coloring. The lower part of the hair is kept straight while the upper part flows in large luscious curls. A few dark strands in all the blonde take it to a new level.

Hairstyles: © Intercoiffure Mondial

See also: Short hairstyles | Medium hairstyles | Long hairstyles | Men's hairstyles